7-DAY 

PALEO

 

MAKE AHEAD

MEAL PLAN
INCREASE ENERGY – LOSE WEIGHT – FEEL HEALTHIER
Is life getting in the way of your goals to eat healthier and feel better? 
We know it's hard to stay on track when you're tired and busy during the week. We often make bad choices when unplanned and unprepared.
That's why we created our make ahead meal plans, complete with real food recipes and shopping lists that will cover you for five dinners, lunches and breakfasts.
We believe that planning and preparing meals ahead of time is your best strategy towards healthier eating.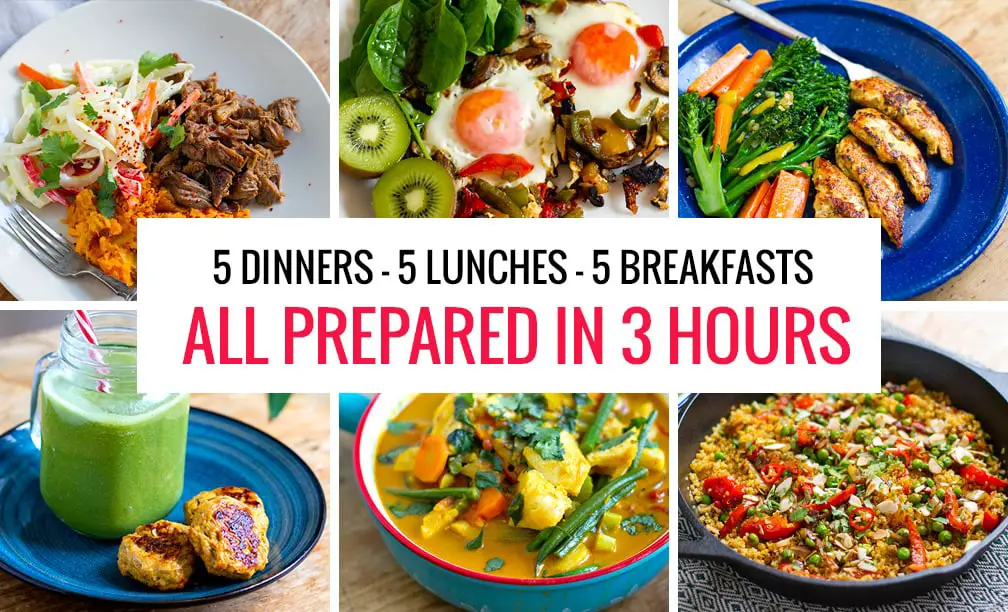 EAT BETTER FOR 7 DAYS 
Brand new – Volume 2 – Paleo Make Ahead plan

All new real food meals and recipes

Shopping list and healthy eating tips

Step-by-step instructions and photos
Start meal prepping like a boss! Get our batch cooking plan and say YES to a happier body.
All you need is 3 hours of cooking to get most of your meals for the week ready ahead of time. Seriously!
During the week our healthy meals take 15-20 minutes from fridge to table. More time to relax and unwind!
Follow this meal plan in your time or join one of our live challenges. Virtual hi-fives guaranteed!
Downloadable PDF eBook with complete meal plan and instructions.

Inspired by paleo, primal and real food philosophies.

Free from gluten, grains, legumes and processed sugar.

We use easily accessible ingredients, with focus on nutrient density.

The meal plan is designed for 2 people, but is flexible to adjust.

Receive our Volume 1 Batch Cooking Meal Plan for free.
Chimichurri chicken with garlic & lemon vegetables

Hearty beef & veggie-loaded minestrone

Aromatic fish curry with cod and cauliflower rice

Honey & lime pulled pork with sweet potato and fennel slaw

Spiced quinoa with peas & almonds and green salad

Green smoothies and breakfast sausages

Tasty egg fry ups for breakfast and more
Get the 

7-Day Make Ahead Meal Plan

Volume 2
Haven't tried our Volume 1 meal plan? You're in luck! You will receive it as a free bonus with this purchase.
Got a question about the meal plan?
Pop over to our Facebook group or email team@happybodyformula.com