Fact checked by Aimee McNew for Accuracy
Deciding that you want to get pregnant is an exciting time. Learning how to naturally boost fertility can be a helpful way for men and women to help plan their families and improve overall health.
It's important to understand, however, that a fertility diet alone isn't enough to guarantee a pregnancy. Infertility affects 12 percent of reproductive-aged women and around 15 percent of couples across the world. (1, 2)
Men can contribute to infertility either solely or as part of a couple's overall problems conceiving.
Following a fertility diet and lifestyle plan can be a great way to support health, but it's also important to know that no matter how healthy you are, you may have medical factors contributing to infertility that need to be addressed from a clinical standpoint.
There is no shame in getting fertility treatment since it is treating a medical condition like any other.
Still, the stigma of having to deal with infertility can be difficult, so finding proper support and following a healthy lifestyle can help decrease the overall stress burden of struggling to conceive.
What is the Fertility Diet?
There is no single established fertility diet. Depending on who you ask, it could be an entirely different list of foods.
Most sources agree that a fertility diet is rich in vegetables and fruits, many agreeing that organic choices are always best.
Additionally, omega-3 fats are praised for fertility benefits ranging from reducing inflammation to supporting the early development of the fetus when you do get pregnant.
Folate, the natural form of folic acid, is also essential for a fertility diet since it is most crucial in the days before you would even know you've conceived. Having enough folate in your diet can help to reduce the risk of neural tube defects.
Beyond that, people tend to feel differently about aspects of eating for fertility. Some say that plant-based diets are the only way to go, where others would promote ancient eating plans that are rich in protein, organ meats, bone broths, and other "blood building" foods.
The important parts of understanding how to eat for fertility are that you:
Should avoid junk foods and processed foods which are low in healthy nutrients
Don't follow one diet and assume it will magically ensure you can get pregnant
Avoid foods that you are allergic to, intolerant of, or sensitive to
Make sure that your digestive system works well and that you can absorb nutrients from your food
Eat a balanced diet that is rich in fruits and vegetables, healthy fats, and healthy proteins
If you want a specific eating plan that is customized to your exact health needs, it's more effective to work with a nutritionist or dietitian than to follow a specific set of dietary rules that are, most often, found on the internet.
Can Following a Fertility Diet Help You Get Pregnant?
There is not a consistent body of research demonstrating one single diet that optimizes fertility. What research does show is this: (3)
Unsaturated fat, vegetables, and seafood are all strongly accepted as fertility-boosting foods
Saturated fat and sugar are regularly associated with reduced fertility
Having a high BMI or being obese is associated with infertility risk in men and women
Having a low BMI or being underweight is associated with fertility risk in women
Living a healthy lifestyle and eating a balanced diet will always be better for health compared with the alternative. But there is not a rigid, legalistic, and complex set of dietary rules that research proves will get you pregnant faster.
Living a healthy lifestyle, indulging in moderation, and addressing other health issues are great ways to support overall wellness, which includes fertility.
What Factors Can Cause Infertility or Problems Getting Pregnant?
Infertility is a complex diagnosis that is not caused by a single health issue. Rather, it can be a set of health challenges, diagnoses, or other factors that can altogether make it harder to conceive or stay pregnant.
Infertility factors can come from the man, the woman, or both.
In women, common causes of infertility include: (4)
Age: eggs decline in quality and quantity as a woman gets older, and the age at which a woman's fertility begins to decline can be different depending on genetics and other factors, but most agree there is a sharp decline in fertility after age 35.
Ovulation: without the ability to release an egg, or mature a healthy one, a woman cannot conceive. Several hormone factors can influence a woman's ability to ovulate a healthy egg, such as polycystic ovarian syndrome and thyroid disorders.
Reproductive conditions: endometriosis, uterine polyps, uterine fibroids, and other abnormalities or health conditions that affect the ovaries, uterus, or fallopian tubes can interfere with the normal ability of an egg to be released, fertilized, and implanted.
Menstrual disorders: numerous conditions can influence a woman's menstrual cycle, making it hard to release a healthy egg, or shortening the luteal phase (the time after an egg is released and needs to be fertilized). Progesterone levels can be too low, or inflammation can be high, or many other combinations. Celiac disease, lupus, thyroid problems, and many other disorders can contribute to this form of infertility.
Genetic problems: a woman can have a genetic disorder where her eggs are unable to be fertilized because they have chromosome problems.
Physical problems: some women have reproductive organs that are angled, tilted, or otherwise not in proper positioning to conceive naturally.
In men, common causes of infertility can include: (5)
Anatomical problems: this can include undescended testicles, genetic defects, or enlarged veins in the testes known as varicocele.
Delivery problems: sperm need to be able to travel quickly and efficiently to the egg to fertilize it, but some conditions can slow the ability of sperm to travel.
Quality problems: sperm can be poor quality or not be properly shaped and have trouble reaching the egg to fertilize it.
Quantity problems: a very low sperm count can result in fertility problems because sperm have a short life and can be harmed by the acidic nature of the vaginal canal and uterus. Having too few sperm lower the odds of conception.
Cancer or cancer treatment: radiation and chemotherapy, or the presence of cancer itself, can impair how sperm is produced, most often permanently.
Lifestyle factors: smoking, drinking alcohol excessively, using cannabis or marijuana, or certain other medications can reduce sperm counts or quality.
These are not all-inclusive lists for what might make it hard to conceive. Many couples have more than one factor, so working with a medical professional who specializes in infertility is often the fastest way to get answers and begin working toward a solution.
Fertility Diet for Women
The following foods and nutrients are great ways to support a woman's natural fertility and hormones. They won't replace medical treatment for infertility, but they can promote good health for both mom and the soon-to-be baby.
1. Antioxidants
Free radicals and inflammation are the enemies of a healthy pregnancy, and foods rich in antioxidants help to fight them. These include foods like fruits, vegetables, nuts, and seeds.
2. Fiber
Fiber promotes digestive health and helps the gut absorb all the nutrients from the food that you eat. It also helps to keep blood sugar levels healthy and balanced and promotes a good microbiome bacterial balance.
Foods rich in fiber include vegetables, beans, lentils, berries, avocados, and apples.
3. Protein
Proteins are literally the building blocks of life. A diet deficient in protein won't be optimal for conception. Choose high-quality proteins like poultry, grass-fed beef, lamb, seafood, and eggs.
4. Healthy Fats
The right kind of fat fights inflammation, specifically, omega-3 fatty acids. These are found in foods like salmon, mackerel, walnuts, and chia seeds. Be sure to eat some omega-3 fats on a daily basis.
5. Iron
Iron helps to support healthy blood and women can tend to run a little low on it, especially if they have heavy periods or other health issues. Foods rich in iron include red meats, dark leafy greens, pumpkin seeds, molasses, sardines, quinoa, and eggs.
Eating iron-rich foods with vitamin C foods can help optimize absorption.
6. Folate
Found in foods like most green vegetables, eggs, oranges, avocados, bananas, sunflower seeds, mango, and cantaloupe, folate is a vital nutrient for fertility and conception health.
It's also always recommended to take a prenatal vitamin with folate to ensure the basic needs are met. Be sure to choose folate, not folic acid, as it absorbs better and is not synthetic.
Fertility Diet for Men
Foods that boost male fertility contain key macronutrients or micronutrients that are known to support healthy sperm. They include the following:
1. Zinc
Zinc helps ensure that sperm are functioning as they should and that levels are high enough. It's found in foods like oysters, red meat, seafood, nuts, beans, and poultry.
2. Folate
While folate is important for women, it's equally as important for men and healthy sperm. It helps reduce DNA damage to sperm and promotes healthy levels. It's naturally found in foods like eggs, leafy green vegetables, oranges, avocados, bananas, and cantaloupe.
3. Vitamin C
A potent antioxidant, vitamin C can help to protect sperm from damage and increase count and ability to move. Foods rich in vitamin C include citrus fruits, bell peppers, berries, cantaloupe, tomatoes, broccoli, Brussels sprouts, and cabbage. Eat plenty of vitamin C each day for the best results.
4. Vitamin E
Another antioxidant that protects sperm integrity, vitamin E is naturally found in foods like nuts, seeds, and all varieties of green vegetables.
5. Healthy Fats
Omega-3 fatty acids fight inflammation and protect sperm quality and integrity. They're naturally found in foods like seafood, nuts, flaxseed, walnuts, and chia seeds.
Supplements for Fertility
Some supplements are shown to be beneficial for improving fertility. While these should never replace medical care, research does find some to be very helpful. Always speak to your doctor before starting supplements for any reason.
Fertility supplements for women that have been shown to be effective include:
Prenatal vitamins
Folate
Coenzyme Q10
Inositol
Magnesium
Vitamin B12
Supplements that can help support male fertility include:
Folate
Coenzyme Q10
Vitamin D3
Probiotics
Fish Oil
Zinc
Vitamin E
Vitamin B12
Ashwagandha
Essential Oils for Fertility
While there isn't as much research supporting essential oils for fertility, diffusing them or using them topically with carrier oils can address certain aspects of overall wellness and lifestyle factors. Consider the following essential oils and their possible benefits:
1. Lavender
A great essential oil for stress relief and for promoting healthy sleep, it can be used topically with a carrier oil, mixed with a favorite lotion, or diffused in the room as you sleep at night, work, or relax.
2. Geranium
This oil might have hormone-calming benefits for women and it has also been used for stress relief.
3. German chamomile
This essential oil has been used for hundreds of years to address female reproductive issues because it is anti-inflammatory and reputed to have hormone-balancing effects.
4. Clary sage
Used for the benefits it could have on estrogen levels, clary sage might also be beneficial for men, too. Diffuse or use topically, mixed with a carrier oil, around the wrists or abdomen. Do not use if already pregnant or if past ovulation.
There are many other essential oils that experts might recommend, but always be sure to use caution when using them, especially if you're not used to it.
Essential oils have not been well-studied during pregnancy, so unless your doctor explicitly directs you, assume that none are safe and don't use any after ovulation and in those early days and weeks where you could be pregnant but may not know it.
Lifestyle Changes for Fertility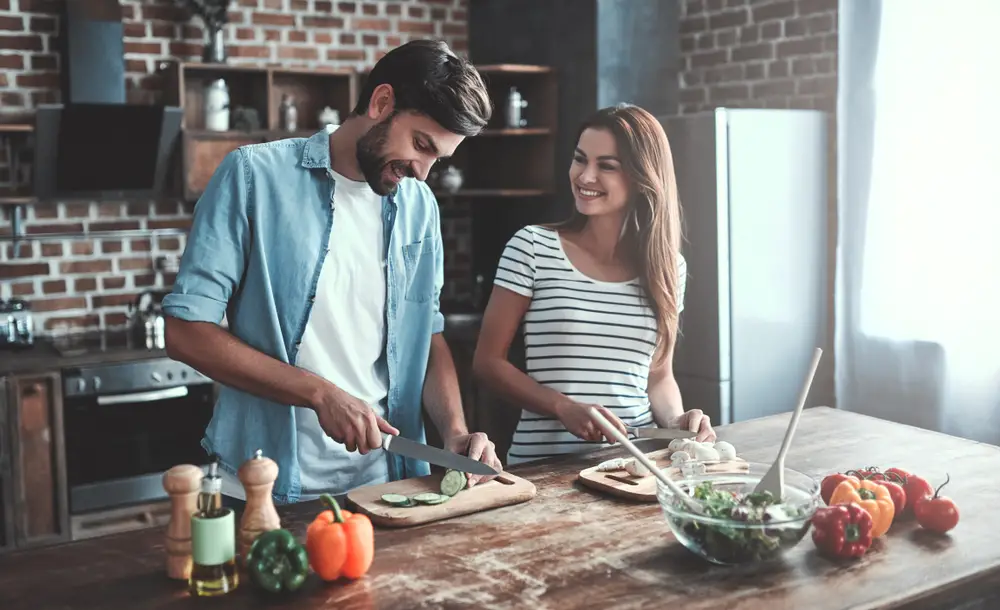 Living a healthy lifestyle is important for everyone, regardless of whether or not they're trying to conceive. However, certain lifestyle factors can significantly influence a man's or woman's ability to easily conceive.
Suggestions for healthy lifestyle choices for women include:
Don't smoke cigarettes or marijuana
Avoid alcohol or drink in extreme moderation
Maintain a healthy weight (gain or lose weight, if needed)
Don't drink too much caffeine (typically 1-2 cups per day is fine)
Find healthy ways to manage stress
Get enough sleep each night, at least 7-8 hours
Exercise regularly
Men should consider the following lifestyle choices to boost their fertility, including:
Do not smoke cigarettes or marijuana
Lower intake of alcohol
Lose weight
Exercise regularly
Manage stress levels
Get good amounts of high-quality sleep
Have regular physicals and wellness visits with your doctor
This article was fact checked for accuracy by Aimee McNew, MNT, a certified nutritionist. As always, this is not personal medical advice and we recommend that you talk with your doctor.
References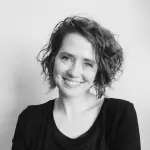 Aimee McNew, MNT, CNTP, is a certified nutritionist who specializes in women's health, thyroid problems, infertility, and digestive wellness. She ate her way back to health using a Paleo diet, lost 80 pounds, and had a healthy baby after numerous miscarriages. She focuses on simple nutrition practices that promote long-lasting results.