Pinchos are traditional street food in Puerto Rico and can be made from pork or chicken that has been marinated in a tangy sauce and then grilled to perfection. You can serve these as an appetizer or a light meal. Leftovers are great to put on top of a salad, too!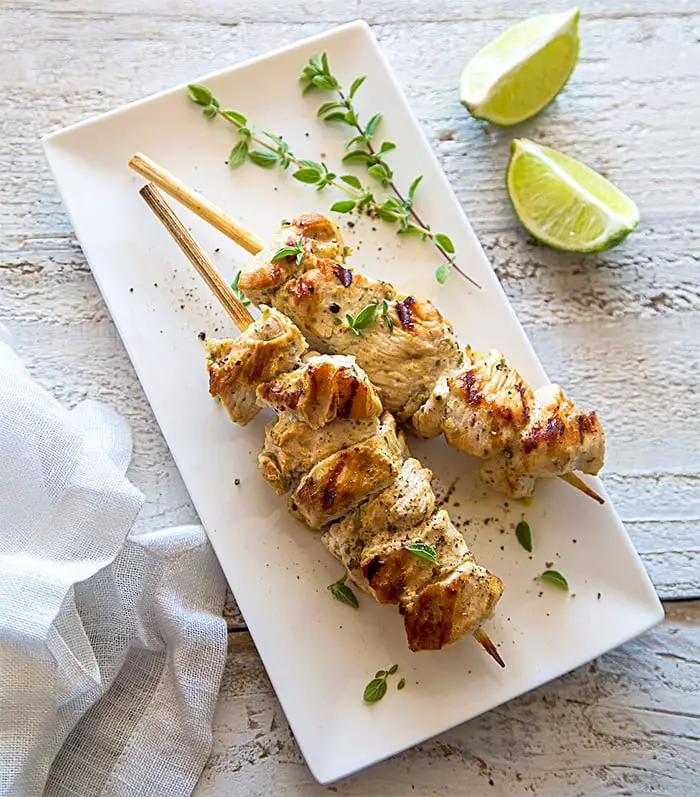 We snagged this recipe from a cookbook we are SO excited about. Latin American Paleo Cooking from Amanda Torres at The Curious Coconut with Milagros Torres features classic, authentic, and delicious Latin American cuisine without any extra junk added. Your favourite recipes are now grain-free, sugar-free, and not slacking in the flavor department. There are also loads of AIP-friendly recipes for those avoiding nightshades as well. You can pre-order the book here.
Cook's notes: Simply omit black pepper for AIP. Other meat such as turkey or lamb can be used in place of chicken.
Pinchoes de Pollo
Ingredients
1 tablespoon (10 g) minced garlic
½ teaspoon fine Himalayan salt or sea salt
½ teaspoon freshly ground black pepper
2 teaspoons (2 g) minced fresh oregano, or 1 tsp (2 g) dried
1 tablespoon (15 ml) extra-virgin olive oil
1 tablespoon (15 ml) freshly squeezed lime juice (from about 1 lime)
1 ½ lb (680 g) boneless, skinless chicken breast
Instructions
Have ready 7 to 9 skewers. If using wooden or bamboo skewers, soak them in water for at least 30 minutes before grilling.
In a bowl, combine the garlic, salt, pepper, oregano, oil, and lime juice and stir to form a paste.
Cut chicken breasts into 1-inch (2.5-cm) chunks and place in a glass container with a lid. Pour the marinade over the chicken and stir to combine.
Cover the chicken and refrigerate for a minimum of 2 hours, up to overnight.
Prepare a grill for direct cooking over medium heat (325 to 375F [170 to 190C]). Depending on the type of grill, this may take 15 to 20 minutes.
Remove the chicken from the refrigerator and thread it onto the skewers, spreading each piece as flat as possible and leaving a very small space between each piece.
Once the grill is hot, brush the cooking grates clean, if necessary (to prevent sticking).
Grill the kebabs over direct medium heat, keeping the lid closed as much as possible, until the chicken is firm to the touch and no longer pink in the centre, 8 to 10 minutes total, turning once or twice during cooking. Take care not overcook.
Remove from the grill and serve immediately.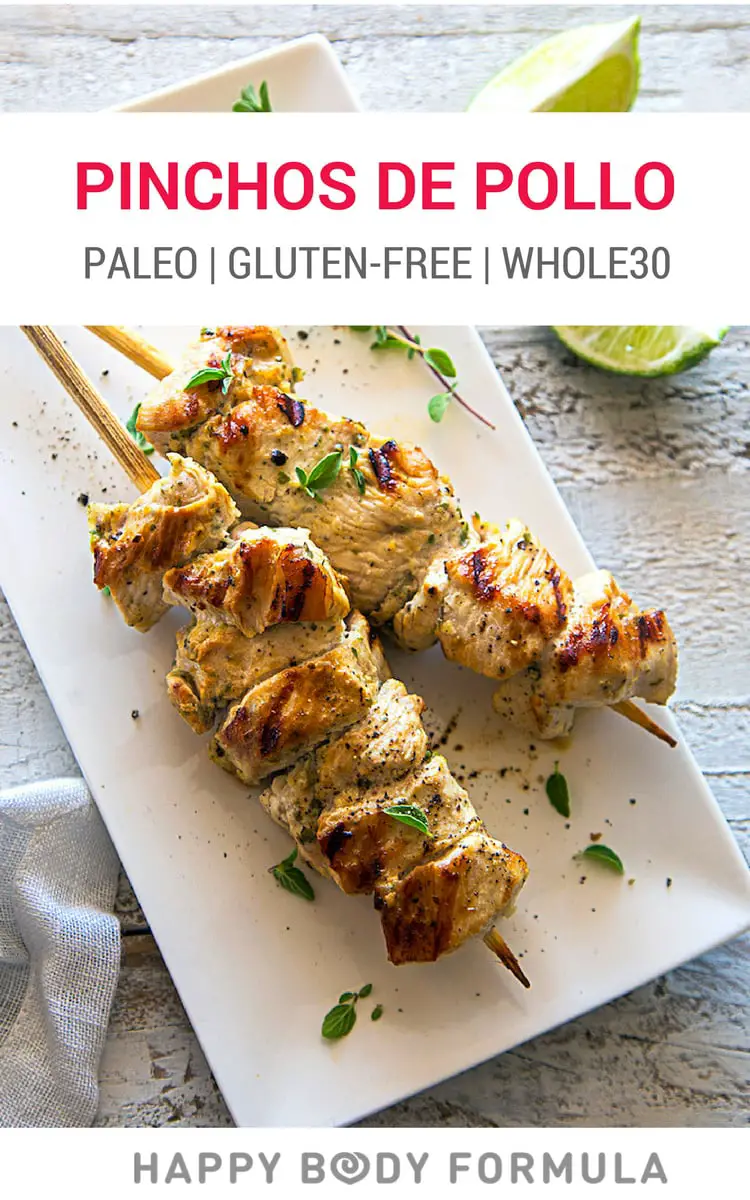 Music, mountains, dogs, travel, food and friends.