Fact checked by Aimee McNew for Accuracy
Of the many essential oils, clary sage has many of its own unique uses. Sometimes referred to as "eye bright," it has been used in natural medicine for eye health, but is also popular in aromatherapy and hormone balance.
This article explores the research-backed benefits of clary sage oil, how to use it, and cautions.
Clary Sage Essential Oil: The Basics
As with most essential oils, clary sage is made from the flowers of a plant. In this case, Salvia sclarea, an herb native to the Mediterranean. The essential oil has a pungent but clean and fresh scent.
Clary sage has a relaxing and soothing impact when used for aromatherapy and topical skincare. It also has some antibacterial properties thanks to the active components: linalool and linalyl acetate.
6 Health Benefits of Clary Sage Essential Oil
Clary sage essential oil has many health benefits and uses. These are the top that are frequently used and that are backed by research. As a reminder, never start using supplements or other therapeutic elements unless you check with your doctor.
Be sure to check out the cautions for uses section below, too.
1. Eases Menopause Symptoms
Menopause is a natural part of every woman's hormonal life, but that doesn't mean it's easy. It can even be unbearable with symptoms ranging from hot flashes to night sweats to headaches, mood swings, and more.
Clary sage oil can't address every aspect of menopause, but using it as aromatherapy can help promote emotional balance.
Additionally, sclareol, an active component of clary sage essential oil, can help to reduce some of the problematic symptoms of menopause that are associated with the sudden drop-off of reproductive hormones like estrogen.
Using clary sage oil topically, paired with a carrier oil, can help, especially when applied to the soles of the feet or the abdomen.
2. Might Reduce Stress & Promote Relaxation
One of the main reasons that people use essential oils is for the stress-reducing power. Clary sage oil helps to lower stress and overwhelm, increase the ability to relax, and bring calm to the mind. It can even reduce feelings of anxiety.
Clary sage essential oil helps to boost calm, relaxation, and feelings of well-being, as shown by a study on the benefits of inhaling this powerful essential oil. (1)
3. Has Natural Antibacterial Benefits
While clary sage oil isn't the most potent essential oil for antibacterial purposes, it does have some antimicrobial components.
It is beneficial for topical wound care—although not meant for use in open wounds. It should be kept away from cuts or burns that are bleeding or oozing. (2)
It's especially effective for skin infections that are caused or exacerbated by Staph infections, such as those that are the result of burns, surgery, or diabetic sores.
For this use, clary sage should always be diluted and should never be used without first checking with a healthcare provider.
4. Mood Lifter and Natural Depression Fighter
Many aromatherapy essential oils can promote a lighter mood and fight depression, but some are better at it than others.
Research shows that clary sage helps the body release stress or process it differently so that it affects the brain less, resulting in a lighter mood. (3)
This study was done on animals, but similar results could be expected in humans, although more research needs to be done.
Other research finds that clary sage essential oil can help to reduce the stress hormone, cortisol, which can suppress a happy mood and contribute to depression.
Clary sage oil has a natural antidepressant effect, although it should never be used in the place of prescription antidepressants. (4)
5. Promotes Healthy Hair and Protects It From Damage
Hairstyling routines can produce excellent looks but can be harsh and damaging to hair over time. Use clary sage essential oil to protect your hair from damage and breakage.
Even if you regularly use a hairdryer, flat iron, curling iron, or other heat-styling modes, clary sage can help to keep your hair from turning dry, brittle, and heat-damaged. It can even help reduce the chances of split ends.
The best part is that it's super simple to use: add clary sage oil to your existing shampoo, conditioner, spray-in conditioner, sea salt spray, styling spray, and even just a water spray bottle.
With regular use, it can help to keep hair shiny, strong, and protected by promoting optimal conditioning and softness without leaving a greasy effect.
Add four or more drops to whatever product you're adding clary sage to, and gently shake before each use.
You can even take fragrance-free conditioners or shampoos and add clary sage, along with your other favorite essential oils, for a delightful aromatic product that is not only therapeutic for your hair but also your mood and senses.
6. Fights PMS and Menstrual Cramping
Cramps and other PMS-related symptoms can make women miserable. Relying on over-the-counter pain relievers can also be problematic since they can impact kidney, liver, and stomach health.
The good news is that research shows clary sage essential oil to be a promising natural way to relieve the pain of monthly menstrual cramping and mood-related PMS symptoms. (5)
Clary sage was shown to be effective for cramp relief by applying it to the abdomen each day. It was added to a cream, but could also be paired with a carrier oil for the same type of abdominal application and massage.
For best results, it should be used daily throughout the cycle, not just when having menstrual cramping.
Side Effects & Cautions for Clary Sage Essential Oil
Clary sage essential oil is not safe for everyone. You should always check with your healthcare provider before starting to use any natural medicinal substance.
Additionally, you should use it topically first in a small test area to ensure that you are not sensitive or allergic to it. If it produces irritation or discomfort, stop use immediately.
If you're using other topical medications or take any prescription medications, you should check with your doctor to make sure that there are no interactions or concerns.
Clary sage essential oil could cause complications in people who:
Have low blood pressure
Are pregnant, trying to get pregnant, or are breastfeeding
Infants or children under age 18
Anyone who takes prescription or over-the-counter medications
Don't use clary sage essential oil internally; around the eyes, nose, or mouth; or near or on open wounds unless explicitly directed to do so by your healthcare provider.
How to Use Clary Sage Essential Oil in Everyday Life
There are many ways to use clary sage essential oil in your daily life. Try any of the following ways to boost your mood and increase your wellbeing.
Menstrual Massage
Mix clary sage essential oil with your favorite carrier oil (jojoba or almond oil are great!) by adding five drops of essential oil to 2 tablespoons of carrier oil.
Massage a small amount to the abdomen and rub for a massage in gentle, circular motions, toward the heart and the hips. This soothing practice can be done daily throughout the cycle for relief.
Hair Care
Add four or five drops of clary sage essential oil to your shampoo, conditioner, or styling spray for a hair protecting effect that will promote strength and shine. Use daily for optimal results.
Soothing Aromatherapy
Diffuse clary sage essential oil in any diffuser or just take a whiff from the bottle for on-the-go aromatherapy benefits.
Pillow or Fabric Spray
Add clary sage essential oil to a water spray bottle and mist your pillow, blanket, carpet, or the room in general for an aromatic and soothing effect. Be sure to do a spot test first.
Topical Aromatherapy
Add clary sage with a carrier oil to a roller bottle and apply to the insides of the wrists or neck for on-the-go aromatherapy benefits and a gentle perfume.
How to Make Your Own Essential Oil Blends
While some love the refreshing smell of clary sage, others are not a fan of it on its own. You can create your own soothing essential oil blends, but to do so its helpful to know which ones blend well together, both for scent and for practical purposes.
Clary sage essential oil blends nicely with the following other essential oils:
Lemon, lime, orange, or grapefruit
Frankincense or cypress
Sandalwood
Eucalyptus
These blends can be used for topical application or diffusion. Try the following pairings:
2 drops clary sage + 2 drops lemon + 1 drop lime
2 drops clary sage + 1 drop frankincense + 2 drops cypress
3 drops clary sage + 2 drops sandalwood
3 drops clary sage + 2 drops lavender
3 drops clary sage + 3 drops grapefruit + 1 drop lavender
3 drops clary sage + 2 drops eucalyptus
Any of the blends will work for topical or scalp application, for diffusing, or for any of the purposes discussed above. Always pay attention for sensitive reactions and discontinue use if discomfort occurs.
Where to Buy Clary Sage Essential Oil
Clary sage essential oil is a fairly common one so is found wherever essential oils are sold, such as health food stores, wellness markets, and online retailers like Amazon and Vitacost.
It is also found in specialty wellness blends or from popular essential oil brands that sell directly to the consumer.
When buying clary sage essential oil, make sure that the label contains only clary sage, and that the bottle it comes in is amber or dark blue, as light will damage essential oils.
Price points for essential oils can vary wildly based on size of the bottle, brand, place being purchased, and more, so be sure to do your homework on finding the best brand and product that works for you.
This article was fact checked for accuracy by Aimee McNew, MNT, a certified nutritionist. As always, this is not personal medical advice and we recommend that you talk with your doctor.
Share on Pinterest
References
Burt S. Essential oils: their antibacterial properties and potential applications in foods – a review.

Int J Food Microb.

2004;

94

:223–53.
Gülçin I. Evaluation of the antioxidant and antimicrobial activities of clary sage (Salvia sclarea L.)

Turk J Agric For.

2004;

28

:25–33.
Silva N, Fernandes J. Biological properties of medicinal plants: a review of their antimicrobial activity.

J Venom Anim Toxinsincl Trop Dis.

2010;

16

:402–13.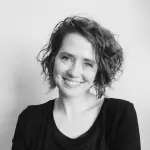 Aimee McNew, MNT, CNTP, is a certified nutritionist who specializes in women's health, thyroid problems, infertility, and digestive wellness. She ate her way back to health using a Paleo diet, lost 80 pounds, and had a healthy baby after numerous miscarriages. She focuses on simple nutrition practices that promote long-lasting results.