Fact checked by Aimee McNew for Accuracy
Everyone loves a pleasant scent, but just how much benefit can a good smell have? A lot, depending on the fragrance.
Aromatherapy has been around for thousands of years but modern research is just getting started on proof that it has a lot of benefits for health, wellness, and even pain relief.
What Is Aromatherapy?
Aromatherapy is a complementary medicine approach that utilizes essential oils that are made from plant extracts. The aroma of these oils is inhaled, diffused, or at times applied topically to achieve the benefits of this approach.
The type of result is determined by the essential oils used, with some having a more calming effect where others are energizing, and so on. Aromatherapy has roots in many ancient cultures including China, Egypt, India, Germany, and France.
There are almost 100 different types of essential oils available, but modern aromatherapy relies on a handful of the most popular ones, including lavender, eucalyptus, tea tree, peppermint, lemon, clary sage, geranium, and others.
Each plant and its essential oil has a slightly different chemical makeup, and it is this unique quality about each oil that gives it a specialized use in the aromatherapy world.
Essential oils are highly potent and concentrated liquids. Typically just a few drops are used to achieve the therapeutic effect. This is because several hundred pounds of flowers or leaves could be required to produce just 16 ounces of essential oil.
Since air and light can damage essential oils, they are stored in dark glass bottles, to keep them potent and active.
What Does Research Say About Health Benefits of Aromatherapy?
There has not been a substantial amount of research done on aromatherapy, but there is still enough to show that certain oils can have potent healing effects on the body and certain conditions. These are the most studied reasons to incorporate aromatherapy into your wellness routine.
1. Anxiety, Depression, Stress, and Mood
Many essential oils have a mood-lifting effect that can help to provide short-term relief from feelings of anxiety, depression, and stress.
Keep in mind that these are not lasting effects and do not replace antidepressants or other medication, but can help support existing treatment plans for these conditions or provide relief for acute episodes.
Essential oils that are good for anxiety, depression, and/or mood-lifting include:
Eucalyptus
Basil
Geranium
Lemon
Thyme
Roman chamomile
Read more about lavender essential oil here.
2. Sleep Problems and Insomnia
Essential oils can help to settle the brain into a more relaxed state to prepare for sleep. They can also sometimes help with insomnia or the inability to go back to sleep.
Lavender is probably the most well-known essential oil for this, but there are others that can promote relaxation, sleep, and rest, including:
You can inhale these directly from the bottle an hour or two before bed, to help prepare the brain for sleep. You can also inhale them right before, in the middle of the night as needed, or diffuse them in the area you'll be sleeping.
You can even make a pillow mist so that you're breathing in the scent all night long.
3. Pain
Aromatherapy can help address pain because it can boost certain neurotransmitters that help change how the brain processes pain. Receptors throughout the body send pain messages to the brain, so while pain is real, how someone perceives it or feels it can be altered to a certain degree based on neurotransmitters and receptors throughout the nervous system.
Essential oils that can have this effect include:
Clove
Rosehip
Lavender
Clary sage
Eucalyptus
Rosemary
Read more about peppermint essential oil here.
4. Headaches and Migraines
Headaches and migraines are painful, certainly, but a different kind of pain. Even so, certain essential oils are extremely effective at helping to alleviate head pain, from migraine to tension headache to hormone-induced headaches and beyond.
These can work by inhaling or by pairing with a carrier oil and apply to the neck, under the ears, or on the sides of the head. Be cautious and never apply essential oils anywhere near the eyes.
Essential oils that can help with headache and migraine relief include:
Peppermint
Basil
Lavender
Chamomile
Eucalyptus
Rosemary
Clary sage
5. Nausea
Essential oils help with nausea not because you drink them (you should never ingest essential oils), but because the scent can help to alter the way that the brain processes pain and related symptoms, including nausea.
This is even effective for "morning sickness" from pregnancy, as well as post-surgical nausea.
Essential oils that can help address nausea include:
Peppermint
Spearmint
Ginger
Lemon
Lavender
Bergamot
Orange
6. Cold and Flu
While aromatherapy cannot cure a cold or the flu, it can provide some serious symptom relief. Eucalyptus oil, peppermint oil, and tea tree oil, when inhaled as a vapor or used topically with a carrier oil as a vapor-rub, can help break up congestion, address cough, and relieve sinus pressure headaches.
It can also, when used topically as a muscle rub, address body aches and pain from viral infections. These oils can also be used in vapor baths for relief, too.
Essential oils that can provide relief for these pesky viral infections include:
Tea tree
Peppermint
Spearmint
Eucalyptus
Yarrow
7. Hormone Problems, Menopause, and PMS
PMS, menopause, and various other hormone issues can cause all sorts of unpleasant symptoms like bloating, cramping, back pain, mood swings, and hot flashes. Some essential oils can have a therapeutic effect on these symptoms, including:
Lavender
Clary sage
Geranium
Eucalyptus
Peppermint
Cinnamon
Ylang ylang
Holy basil
Chamomile
The benefits can happen through inhalation, diffusion, or topical application, or even a combination of the three. Be sure to check with a qualified aromatherapist to see if combinations of these may work best for your particular set of symptoms.
8. Concentration, Cognition, and Mental Acuity
Some essential oils work to stimulate the brain to be more focused and alert. They may even help to promote good brain cognition over time. If you're preparing for a big test or project, consider using aromatherapy for a stimulating effect and not just grabbing that third cup of coffee.
Essential oils with brain-boosting properties include:
Basil
Rosemary
Peppermint
Bergamot
Lemon balm
Ylang ylang
Ginger
Learn more about thyme essential oil here.
9. Eczema and Skin Conditions
While no essential oil can treat skin conditions in place of medical care, some of them are anti-inflammatory and can help to ease symptoms in addition to other treatments.
Essential oils should never be applied to the skin without diluting in a carrier oil, so be sure the carrier oil is also allergy-friendly. Jojoba and emu oils tend to be good options for eczema.
Essential oils that are good for skin health include:
Chamomile
Tea tree
Lavender
Rosehip
Frankincense
Pink grapefruit
Rose
10. Hair Health
Essential oils, when used in shampoo, conditioner, hair products, or scalp massage, can promote healthy hair growth as well as strong, luxurious locks. You can add these directly to your existing hair care products.
The essential oils that work to support healthy hair and scalp include:
Clary sage
Lavender
Rosemary
Peppermint
Cedarwood
Lemongrass
Thyme
Tea tree
Learn more about clove essential oil here.
11. Inflammation, Muscle Spasms, and Arthritis
While painful, addressing inflammation, arthritis, and muscle spasms is a different category than simple pain relief. These issues can be ongoing and chronic.
While inflammation can initially be a healing response, when it continues without break, it can result in stiffness, spasms, and constant discomfort.
Essential oils paired with carrier oils are great for topical massage for stiffness, pain, and joint issues. The best ones to try include:
Rosemary
Yarrow
Eucalyptus
Frankincense
Lavender
Ginger
Holy basil
Cautions, Risks, and Who Should Not Use Aromatherapy
While aromatherapy is generally considered to be safe, there are some potential side effects that should be considered. Also, in some cases, aromatherapy is never considered to be safe unless directed to use it by your doctor.
The FDA does not regulate essential oils, much like supplements and other natural products. There is no one way of standardizing essential oil manufacture.
In order to ensure that you're getting a high-quality product, you need to do your own research on good brands. Read the labels on your essential oil product, as they should contain only essential oils and no other fragrance or ingredients.
Keep in mind that essential oils can be quite expensive but simply paying more money for a product does not mean that it's automatically the best quality.
You still need to understand the brand's manufacturing practices and how they produce excellent products. Read FAQs, speak with customer service representatives, and ask for recommendations from aromatherapists who are not employed by essential oil brands for an impartial opinion.
You should never use aromatherapy or essential oils without explicit medical direction if:
You are pregnant or breastfeeding
It is for infants or young children
You have allergies, especially to plants
You have had a reaction an essential oil before
You are taking any type of prescription medication
You have asthma
You suffer from epilepsy or seizures
You have high blood pressure or take blood pressure medication
You have eczema, psoriasis, or other skin conditions
You have cancer or are undergoing any type of cancer treatment
You are being treated for any type of hormone problem or disorder
Side effects of essential oils or aromatherapy can be mild or severe. If you notice any symptoms or issues while using, discontinue immediately and consult with your healthcare provider.
Signs you might be having a reaction to an essential oil could include:
Rash, hives, or itching
Redness, with or without itching
If you are working with an aromatherapist or are getting aromatherapy treatments, be sure to mention if you have any food allergies—especially if tree nuts, coconut, or peanuts.
Many carrier oils could be derived from tree nuts or coconut or could be contaminated with particles from these. If you are especially sensitive with your skin or other issues, always communicate this clearly and ask to see labels of products or ask about sensitive skin alternatives.
If you are planning to be in the sun, citrus essential oils can make the skin more sensitive to sunlight and could increase the risk of sunburn, so plan accordingly.
If you have never used a certain essential oil before, it is always wise to do a patch test to rule out sensitivity or allergic reaction. Use the essential oil and apply it with a carrier to a small patch of skin.
Wait 24 to 48 hours and if no itching, rash, or other sensitivity has developed, you are likely clear in using the product. But be aware that sensitivity or allergic reaction could happen any time, even after years of using the same product.
Never continue using a product if itching or other discomfort occurs, even if you've successfully used it before.
Essential oils should never be taken internally.
Some practitioners recommend this, but medical doctors caution that the extremely potent nature of essential oils could lead to serious damage to internal organs, especially the digestive tract, kidneys, and liver.
Do not swallow essential oils for any reason unless your M.D. explicitly directs you to do so. Non-medically licensed practitioners should not be advising you to take them internally.
Bottom Line
Aromatherapy can be a wonderful way to enhance any healing protocol and can help to decrease stress, improve sleep, and more. Some oils may produce better results for you than others, so pay attention to how you feel and customize the approach based on your personal experiences.
Be sure to always communicate with your medical provider about alternative and complementary healing methods you're using. Aromatherapy can be wonderfully beneficial but does not replace traditional medical treatment or care.
This article was fact checked for accuracy by Aimee McNew, MNT, a certified nutritionist. As always, this is not personal medical advice and we recommend that you talk with your doctor.
Share on Pinterest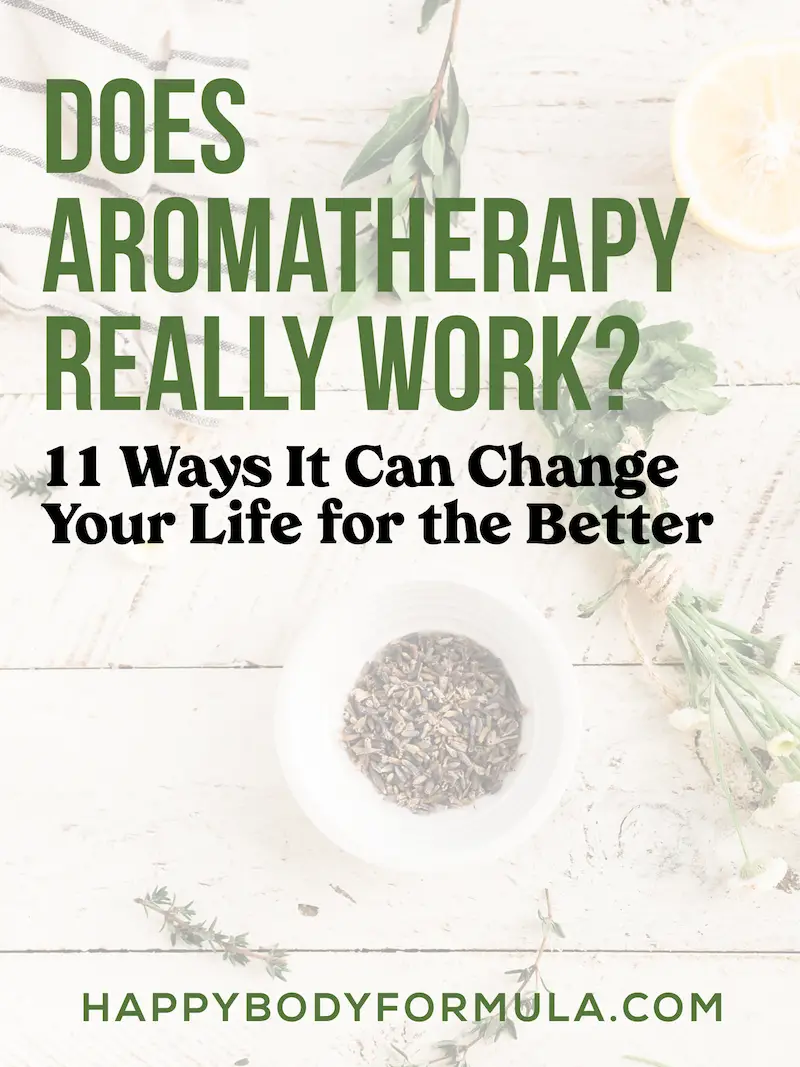 References:
Snyder-Halpern R, Verran JA. Instrumentation to describe subjective sleep characteristics in healthy subjects. Research in Nursing & Health.
Lee WR. Clinical Cardiology. Seoul, Republic of Korea: Korea Medical Book Publisher; 2002.
Lee E, Kim KS. The effects of aroma hand massage on anxiety and sleep in cancer patients during hospitalization. Perspective in Nursing Science.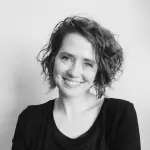 Aimee McNew, MNT, CNTP, is a certified nutritionist who specializes in women's health, thyroid problems, infertility, and digestive wellness. She ate her way back to health using a Paleo diet, lost 80 pounds, and had a healthy baby after numerous miscarriages. She focuses on simple nutrition practices that promote long-lasting results.