FREE

7-DAY

EAT BETTER

CHALLENGE
INCREASE ENERGY – LOSE WEIGHT – FEEL HEALTHIER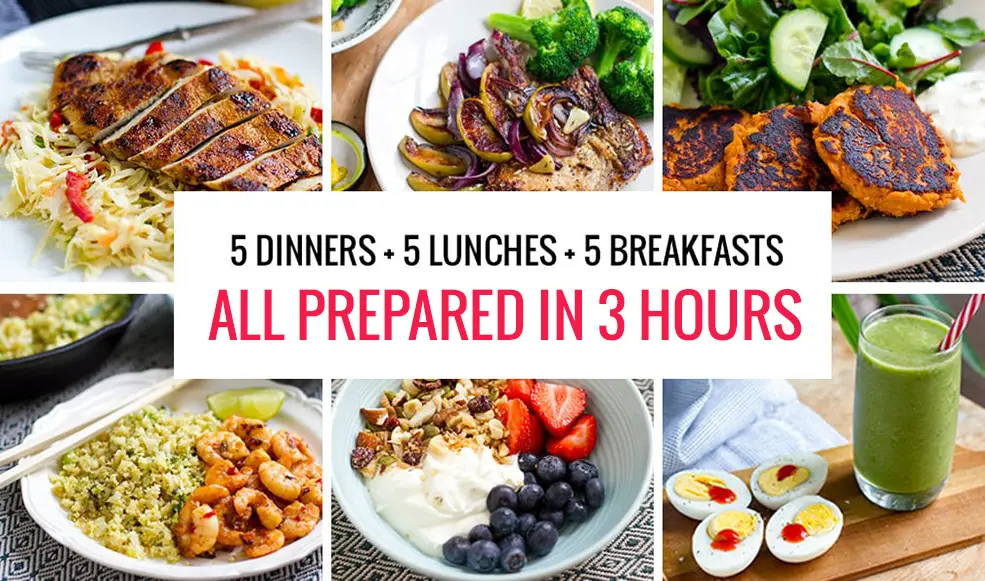 MEAL PREP LIKE A BOSS!
Start whenever you want.
Get our FREE meal plan and instructions

Full shopping list, recipes & pictures.

Connect with our vibrant Facebook group community
Get the 7-Day Eat Better Challenge

meal plan and

say

YES

to a happier body.
REGISTER & DOWNLOAD MEAL PLAN
Eat healthy, real food for 7 days. Use our simple guidelines and either follow our meal plan or create your own dishes.
With our easy batch cooking plan, prepare your meals for the week in 3 hours of cooking over the weekend. Then it's 15-20 minutes from fridge to table.
Join a vibrant Facebook group and connect with others. Our dedicated coach is there to answer any questions and to support you along the way.
Downloadable PDF eBook with complete meal plan and instructions.

Inspired by paleo, primal and real food philosophies.

Free from gluten, grains, legumes and processed sugar.

We use easily accessible ingredients with focus on nutrient density.

The meal prep is designed for 2 people but is flexible to adjust.

Private Facebook group, plus daily emails and a dedicated coach during our LIVE challenges.
Register to receive your FREE 7-Day

Eat Better

Challenge meal plan.
Over 5,000 participants have already completed this challenge!
REGISTER & DOWNLOAD MEAL PLAN
PS. You can follow the meal plan and our challenge instructions in your own time. Sign up to receive the meal plan and our weekly Happy Body Formula blog newsletter with latest content, recipes and offers.
Got a question about the meal plan?
Pop over to our Facebook group.
Like what you see?
Want more Make Ahead Meal Plans?
Check out

7-Day Make Ahead Volume 2!