That itchy, scratchy feeling on your scalp can only mean one thing: lice. If you've got lice, then you know how stressful it can be to get rid of them. Conventional lice treatment involves chemicals which parents might not want to put on their children.
The good news is that there are numerous natural remedies for lice. The best way to get rid of them is to be consistent with treatment and to use a few of the natural options to layer treatment, ensuring that all lice are killed.
Additionally, you'll still need to comb and thoroughly remove any that you see.
Use these natural remedies to get rid of lice the next time they find their way onto yours — or your kids' — scalps. While lice themselves aren't dangerous, they're irritating at best and can lead to stress and social problems.
Putting any clothing, bedding, toys, or other affected items into tightly sealed garbage bags for a few days and then washing in hot water can help to destroy any lice that might have made their way off of heads.
Additionally, don't forget to treat pets with a pet-safe lice shampoo, too! If you're unsure, speak to your veterinarian for tips.
Onto the remedies!
13 Natural Remedies That Work to Get Rid of Lice
These 13 natural remedies are chemical-free ways to ditch lice and get your scalp free and clear again.
Some of them will work better for you than others, but the bottom line is that you need to use them for the length of time described to get benefits, and should often follow one method with another as a back-up.
Always repeat them five to seven days later, or as specified, to kill any nits that were accidentally missed during treatment or combing.
Nitpicking Comb
You're not going to escape combing through hair layer by layer, but if you're going to put in the time and effort to do that, be sure to use a specialized comb that allows for extra thorough checking, like this.
Also, use a magnifier to check the scalp once more after you've combed to ensure that no lice is left behind.
Don't forget to disinfect the comb after use by placing in a hot bowl of water with vinegar and tea tree oil. Always plan to comb through once more after all lice have been removed, to verify that the head is lice free.
Olive Oil
Have some olive oil in your kitchen? It's a great way to naturally smother lice because it is a thick oil that cuts off their air supply. However, you can't just apply it once and rinse off.
Lice can survive for many hours without air, so you'll need to apply a generous amount of olive oil to the scalp, making sure every inch of the hair is covered. Pile or pin hair on top of the head, depending on how long it is, and then cover with a thick, plastic shower cap.
You'll need to leave this on for several hours or overnight to ensure that it has enough time to suffocate the bugs.
The good news is that olive oil is an excellent hair mask and can soften hair, making it easier to comb through the remove the nits.
Plan to repeat this at least once more after verifying your head is lice free, to ensure that all nits were removed. You can even repeat this weekly if you simply want an all-natural way to support shiny, healthy hair.
When washing olive oil out of the hair, you may first need to slather on some fragrance-free dish soap, like Seventh Generation, to first help cut the grease and make it easier to wash out.
Follow that with a normal shampoo and rinse again, and then use a hair dryer on the highest heat setting to dry.
Mayonnaise
Similar to olive oil, mayonnaise is a full-fat cream that will kill lice by suffocation. You'll need to choose a full-fat variety that is rich in whole ingredients, like olive oil and eggs.
Smear generously on the head, ensuring every inch of hair is saturated. Pin hair to the top of the head and wear a shower cap. The downside is that this also must be worn for 8-10 hours to be effective.
Mayonnaise is also a hair-softening mask, and while you might not be keen on your head smelling like a sandwich for 10 hours, it can be easier to remove than olive oil.
Use the dish soap method described above to help remove mayonnaise from hair if your regular shampoo doesn't penetrate the grease.
Face Cleanser
A method known as the "shrink-wrap" uses Cetaphil face cleanser to kill the bugs. Contrary to the name, this does not involve plastic wrap of any kind. Instead, you liberally apply the face cleanser to the hair, ensuring saturation, and then thoroughly combing through the hair with lice comb.
After that, blow dry the hair on high heat. Repeat this process one or two times weekly for at least three weeks to make sure that no nits mature and grow into lice.
Vinegar
While white vinegar on its own won't necessarily kill lice — although many say it will — it pairs well with other natural lice remedies as a second line of defense, plus, it softens the hair and makes combing through an easier process.
Use undiluted white vinegar to wet the hair after washing, comb through, and then dry. This can be repeated as often as necessary.
Tea Tree Essential Oil
Tea tree oil is antibacterial and antiviral, and it just so happens to be a great way to kill pests like head lice. Tea tree oil for lice can be used in a few ways.
First, you can make a lice-killing oil treatment using olive oil or coconut oil, paired with 5 to 10 drops of tea tree. Apply this to the scalp, cover with a shower cap, and leave on for 8 to 10 hours.
As a continued treatment, add tea tree oil to white vinegar for a combing solution, and add tea tree oil to water as a daily spray to help keep lice away. You can also add tea tree oil to your everyday shampoo as an additional line of defense against future lice.
Garlic and Lime
Garlic and lime together are a potent one-two punch for killing lice and nits. Start by peeling 10 cloves of garlic. Add to a bullet or food processor, and then juice two limes into it.
Blend until they form a paste that can be spread on the head. Depending on the volume of hair, you may need more garlic cloves and more lime juice.
Spread the paste on the scalp and hair, ensuring that it's covered well. Let sit on the head for at least one hour, and then rinse with the hottest water that is tolerable.
Follow this with a vinegar rinse and comb-through. Repeat the process 5 to 7 days later to ensure no nits were left behind.
Onion
In the same vein as garlic, onions are also potent for killing bacteria and bugs. The downside is the onion vapors might make your eyes water. Still, if you've tried other methods, this might be worth it.
Take one large onion or two small ones. Peel them and then use a ninja chopper, bullet, or food processor to pulse the onions until they almost liquefy.
Smear this liquid across the scalp and hair, being careful not to get it into your eyes. Leave on for 3 to 5 hours and then rinse with the hottest water tolerable.
Follow with a vinegar rinse that contains tea tree oil.
Coconut Oil
In the same way that olive oil can suffocate lice, coconut oil is also an effective treatment. Plus, it smells better than most other options. Add tea tree essential oil for an added boost.
Cover the scalp and hair thoroughly with coconut oil and then cover with a thick, plastic shower cap. Leave this on for 8 to 12 hours, and then rinse first with vinegar to cut the grease, and then a comb through.
Follow that with a normal shampoo wash, and one more vinegar rinse. Repeat after 5 to 7 days to ensure all nits were removed.
Eucalyptus Essential Oil
Much like tea tree, eucalyptus essential oil will kill bacteria and pests. It can even be used together with tea tree oil, but take care not to get it into the eyes and always check a small spot before applying over the head to ensure there is no sensitive reaction.
Add eucalyptus to shampoo or vinegar for lice-preventing hair wash, lice comb throughs, or vinegar rinses.
Conditioner and Baking Soda
Using an ultra thick conditioner for dry hair, make a paste that is three parts conditioner to one part pure baking soda. Apply this paste to the scalp and ensure that all the hair is covered.
Allow to sit for 1 to 3 hours and then comb through each section individually, wiping the comb each time to ensure you don't comb nits back into the hair.
Rinse with as hot water as is tolerable, and then following with another vinegar rinse. This treatment can follow an overnight oil application or one of the other methods, like garlic or onion, to help remove the smell of the foods from the hair.
Almond Oil
If you don't want to use olive oil or coconut oil, almond oil is another oil alternative that will still smother lice. Pair it with tea tree or eucalyptus oil and make sure you leave it on for at least 8 hours or overnight.
Rinse by using a bit of dish soap, and then following with vinegar for combing and a final rinse. Repeat after 5 to 7 days.
Other Essential Oils
While tea tree and eucalyptus are the primary essential oils with lice-killing benefits, several others can be used with them to create an anti-lice blend. These include:
Neem oil
Lavender oil
Cinnamon leaf oil
Red thyme oil
Nutmeg oil
Use these especially with oil methods that smother the lice and also provide antibacterial benefits. Always test first with any essential oils, since some can be sensitive.
Essential oils should never get in or near the eyes.
Things That WON'T Work To Kill Lice
A lot of myths exist about what will kill lice, so don't try the following things to get rid of your lice problem, because they won't get the job done.
Submersion in water. It would take hours of keeping hair underwater to kill lice, and even then it's not a proven effective method.
Pool water & chlorine. Pool water, specifically that with chlorine, will not kill lice.
Heat.Some people believe that keeping their hair under salon dryers or hair dryers for an extended amount of time will kill lice. While it might kill most nits, it won't kill fully grown lice at all. Pairing heat with lice shampoos or chemical treatments is also dangerous because some of them are flammable.
Hair gel. Smothering your head in thick hair gel and leaving it on overnight not only won't kill lice, but will be a super pain to remove. Same goes for Vaseline or petroleum jelly, which is extremely difficult to remove from hair and is not proven to kill lice or nits.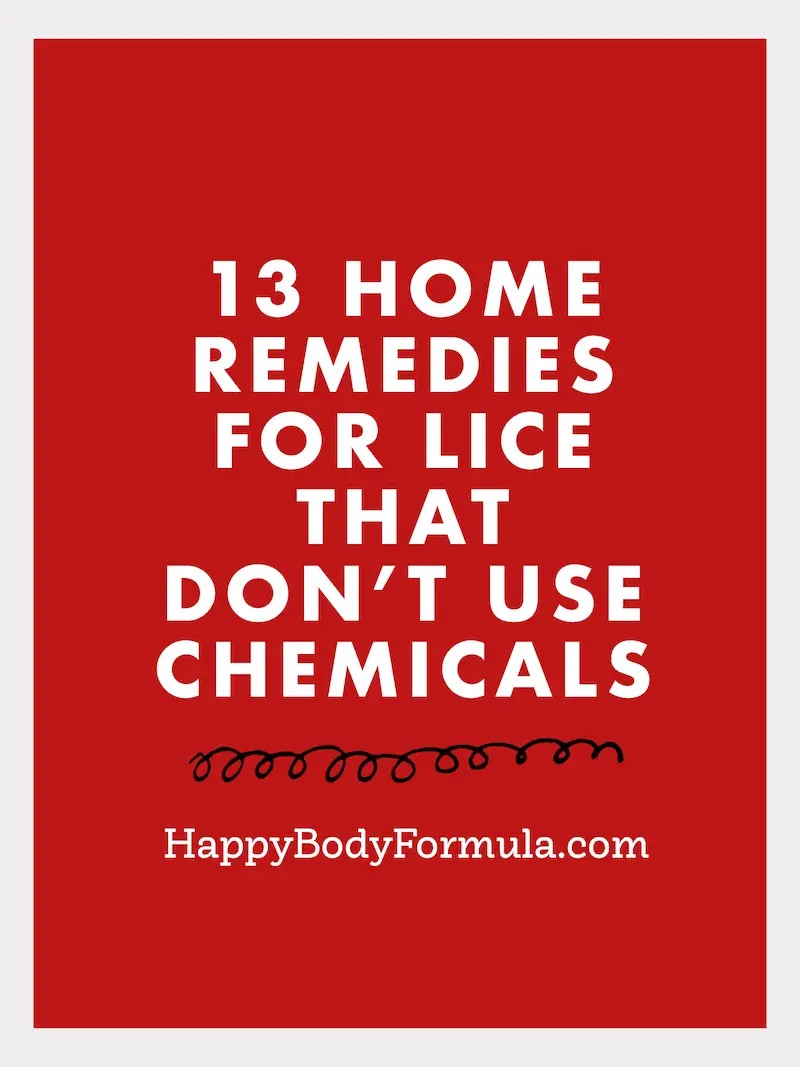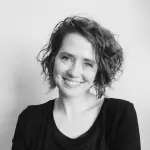 Aimee McNew, MNT, CNTP, is a certified nutritionist who specializes in women's health, thyroid problems, infertility, and digestive wellness. She ate her way back to health using a Paleo diet, lost 80 pounds, and had a healthy baby after numerous miscarriages. She focuses on simple nutrition practices that promote long-lasting results.