Fact checked by Aimee McNew for Accuracy
Lavender essential oil is the most popular essential oil today and has been around for nearly 3,000 years. It is commonly used in aromatherapy for its scent, but it also has topical benefits, too.
What is Lavender Essential Oil?
Lavender essential oil is made by distilling the lavender plant, which derives its name from the lavender color of the flowers.
Lavender has many positive qualities ranging from being antimicrobial and anti-depressive to functioning as an antioxidant and having benefits for healthy hair and skin.
It has been used for thousands of years, including in ancient Egypt and Rome.
11 Health Benefits of Lavender Essential Oil
Lavender essential oil doesn't only smell nice, it has several proven benefits for overall health.
1. Helps Relieve Stress, Anxiety, & Depression
Lavender is perhaps most popularly used for its ability to lower stress levels. Research finds lavender to be effective at reducing anxiety and depression. (1)
It has even been shown to be more effective than certain prescription medications for generalized anxiety disorder. (2)
The other benefit is that lavender oil is not addictive and when stopping use, poses no side effects or withdrawal issues like most prescription medications do.
Keep in mind, you can't simply swap medication for lavender oil. But using lavender oil throughout your home for diffusing purposes or other aromatherapy, as well as topically, could be helpful.
While some of this research looked at lavender used internally, they studied medicinal preparations, not simply the internal ingestion of essential oil.
Essential oils are not meant to be taken internally and you should always speak with your doctor about how to safely use them for your health needs.
2. Antioxidant Benefits
The body is barraged on a daily basis with free radicals that can cause damage to cells. In order to combat these effects, the body requires antioxidants to help reduce the damage and promote normal cell function and DNA health.
Lavender essential oil functions as a natural antioxidant and can help the body to increase the production of other important antioxidants, too.
Lavender essential oil can boost levels of glutathione (known as the "mother of all antioxidants") and superoxide dismutase.
Research finds that lavender can actually be used topically and as aromatherapy to reduce oxidative stress. (3)
3. Supports Postpartum Depression
Research in postpartum women found that lavender essential oil can help reduce the signs of postpartum anxiety and depression. When using it regularly for four weeks, it was able to reduce how the women felt and how they were able to function in daily life.
The Edinburgh Postnatal Depression Scale is frequently used to assess postpartum women and how severely symptomatic they might be for postpartum depression or anxiety.
After consistent lavender use for four weeks, women showed notable improvements in their Edinburgh Postnatal Depression Scale results. (4)
4. Can Improve Symptoms of PTSD
Lavender essential oil can help to improve symptoms of PTSD, or post-traumatic stress disorder. Research found that daily use could reduce signs of depression by more than 30 percent.
It was also able to reduce sleep disturbance, mood changes, low mood, and general health in people who had been diagnosed with PTSD. (5)
5. Supports Brain Health & Fights Neurological Damage
Lavender oil doesn't only have a calming effect on the brain—it can also help to boost cognitive function and overall brain health.
Inhaling lavender essential oil has been shown to decrease the signs of cognitive impairment and can even help to address early and mild symptoms of Alzheimer's disease. (6)
While more research needs to be done on this to determine the exact effects, it is promising so far.
Research also shows lavender essential oil to be beneficial for brain health following issues such as stroke and other neurological dysfunction. The benefits for the brain are largely due to the fact that lavender is so high in antioxidants. (7)
To get brain-boosting benefits of lavender oil, diffuse it in your home or use it topically on the neck, wrists, or anywhere else that is desired. You can also add it to lotions and creams, although be sure to keep it away from the eyes.
6. Promotes Healthy Sleep
Suffering from the inability to fall asleep or stay asleep can take a toll on mental health and physical wellbeing. Diffusing lavender oil in the bedroom while sleeping can help to promote feelings of relaxation before sleep and can also make it easier to fall asleep.
It can even reduce insomnia or night wake-ups. You can use lavender oil topically with the same benefits, or make a pillow spray so that you're effectively breathing it in all night.
Lavender literally has sedative qualities, but it's not addictive or habit-forming like prescription sedatives, nor will it promote next-day drowsiness.
Research found that lavender essential oil promotes better sleep quality and improvement versus those who did not use it. (8)
7. May Lower Blood Sugar Levels
Remarkably, lavender oil is so potent when used for aromatherapy that it has been shown to lower blood sugar levels in those who are diabetic.
It cannot replace a healthy diet or other medications for diabetes, and it is not a cure, but some research showed that it was helpful in dropping blood glucose levels, lowering stress, and helping to promote weight loss. (9)
While that research was done in animals, it has been used for addressing stress and inflammatory disorders in humans and diabetes is related to both of those factors.
Do not stop treatment for diabetes to replace with lavender oil, but work with your practitioner to use a multifaceted approach to lower stress levels and promote overall health.
The benefit is that diffusing lavender oil in your home has very little, if any, side effects and is safe for all ages and pets.
8. Fights Bacteria and Wounds on the Skin
Lavender essential oil is antimicrobial and decreases the presence of bacteria and fungi. It can help promote better healing for skin wounds like cuts and scrapes, and it can even help to address mild burns.
Research especially finds it helpful in addressing topical bacterial or fungal infections, especially when it is also paired with tea tree oil and others. (10)
While it's safe to apply lavender oil directly to the skin, do not use on open wounds or on fresh burns. It's best to have your doctor address serious cuts, scrapes, or wounds.
You can safely use on areas of the skin that have scabbed over or are not open, and it can even be used to address stings and irritation from insect bites.
9. Boosts Hair Health
Lavender oil has many benefits for healthy hair. Massaging lavender oil into the scalp can stimulate hair growth, and can even help to reduce hair loss associated with alopecia areata. (11)
It can promote hair growth that is faster and thicker than normal.
Lavender oil is also antimicrobial and can kill head lice, especially when paired with tea tree oil.
While it may not always be effective for this, it can help to protect hair from getting head lice in the first place.
10. Supports Healthy, Vibrant Skin
When lavender oil is used on the skin, whether it is paired with a carrier oil or not, it can have some amazing benefits. It has successfully been used to reduce acne, age spots, and discoloration.
It can decrease pain in inflamed areas of the skin. It has even been used on the skin to help slow the signs of aging, like wrinkle formation. (12)
Some cases of acne are caused by bacteria which leads to clogged pores, inflammation, and redness. Lavender oil is antibacterial and can help to address the bacteria involved in this process.
You can use lavender oil as a toner, with oils for cleansing, or as a spot treatment for pimples.
Lavender can also help to address another skin condition associated with redness and inflammation: eczema. It also has roots in bacterial imbalance. Adding lavender oil to eczema outbreaks can help to calm the inflammation and address the itch.
It's beneficial for psoriasis for the same reasons.
Because lavender oil is so mild, it can safely be used on the skin daily, and even more than once each day.
11. Helps Alleviate Headache Pain
Headaches can have many causes, but tension and stress are common triggers. Once these headaches begin, it can be difficult to get rid of them.
Lavender oil can help to reduce stress and promote relaxation, working as a calming agent for these types of head pain.
Some research even shows that lavender oil is beneficial for those suffering from migraines, especially when it is inhaled repeatedly for 15 minutes at the onset of pain. It was shown to be more effective than a placebo. (13)
7 Easy Ways to Use Lavender Essential Oil Every Day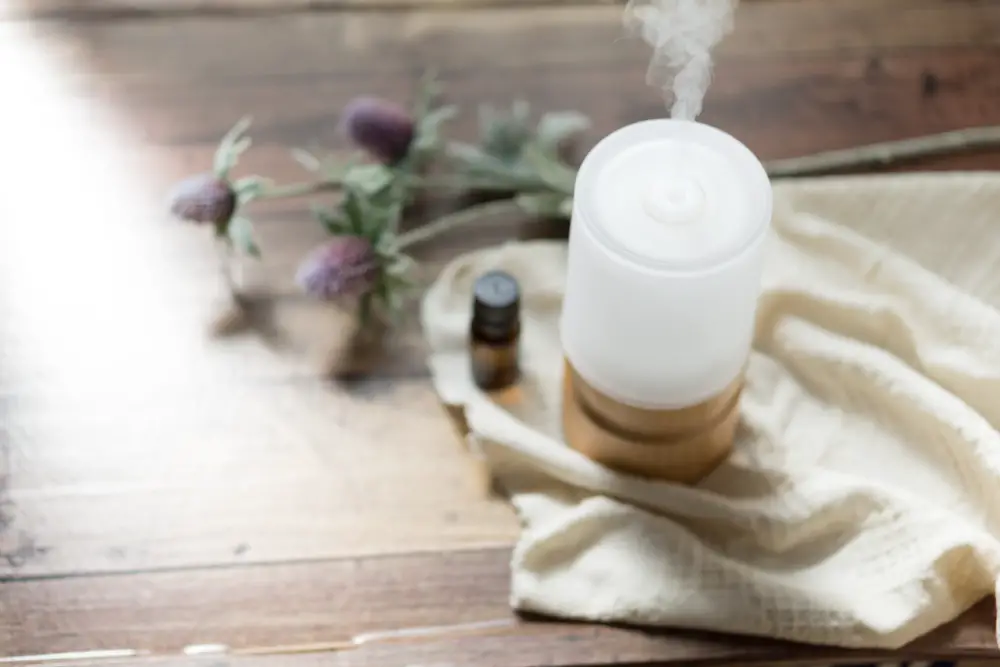 Lavender essential oil is great to keep on hand in your home and to use on a daily basis. You can use it in many different ways.
These are just some of the options for how to work it into your daily wellness routine.
Massage into the scalp
Use topically for aromatherapy behind ears, on neck, on wrists, and anywhere else desired (avoid eyes)
Add lavender oil to your favorite shampoo, conditioner, lotion, hand soap, and more.
Use lavender oil in your laundry detergent or fabric softener.
Diffuse lavender throughout your home.
Wear lavender oil as a natural perfume or add to deodorant or other body-care products
Add lavender oil to baking soda or vinegar for a natural and delightfully scented home-cleaner that is free from toxins
Cautions & Who Should Not Use Lavender Essential Oil
While lavender essential oil sounds pretty amazing, there are some cautions to be aware of. It should not be used by everyone.
In some, it can cause allergic reactions or skin irritation. This could be based on the product chosen, contaminants, or how it is manufactured, but it's important to be aware of this.
In rare cases, lavender can worsen headaches, cause nausea, or even trigger vomiting. Do not use it internally unless your medical doctor has explicitly told you to do so.
If you are pregnant or breastfeeding, exercise caution. While lavender essential oil is generally considered to be safe for both cases, there has not been enough research to reach a definitive conclusion.
It's also not clear how lavender oil might interact with other medications, so exercise caution when pregnant or breastfeeding.
Lavender oil should be used with caution, too, before a woman has reached term as it can have a relaxing effect on muscles and could potentially increase the risk of going into labor early.
Lavender essential oil is widely considered to be safe for children, however, some offer concerns that it can influence hormone levels. This is especially true for boys before they have reached puberty. When using lavender around kids, it is best to diffuse and not to use topically.
Lavender essential oil is not safe for ingestion unless it comes from your pharmacist in a medicinal compound. The type that you buy from health food stores and online are not food grade and have not been shown by research to be safe for taking internally.
Any essential oils are not regulated by the FDA and are not even regulated as supplements since they're not meant for internal use.
How to Buy Lavender Essential Oil
There are many places to buy lavender essential oil. Most health food stores and many online stores offer options for lavender oil. Many big box stores are also starting to carry essential oil lines or create their own store brands.
When assessing the quality of lavender oil, consider brand and manufacturing standards. While you don't have to buy the most expensive kind out there, it's important to consider who you're buying it from.
Lavender essential oil should contain on the ingredients label "lavandula angustifolia," which is the Latin name for the lavender flower. That should be the only ingredient. If there are other ingredients, or that is not the first and only option, choose a different product.
Always make sure that the essential oils you purchase come in glass bottles that are dark brown or dark blue. This protects them from damage. Sunlight and other light and oxygen exposures can damage them.
If you're planning to use lavender essential oil topically, opting for an organic version is best since this means the original crop was not sprayed with potentially harmful chemicals.
This article was fact checked for accuracy by Aimee McNew, MNT, a certified nutritionist. As always, this is not personal medical advice and we recommend that you talk with your doctor.
Share on Pinterest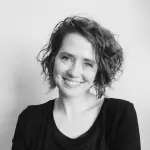 Aimee McNew, MNT, CNTP, is a certified nutritionist who specializes in women's health, thyroid problems, infertility, and digestive wellness. She ate her way back to health using a Paleo diet, lost 80 pounds, and had a healthy baby after numerous miscarriages. She focuses on simple nutrition practices that promote long-lasting results.