Fact checked by Aimee McNew for Accuracy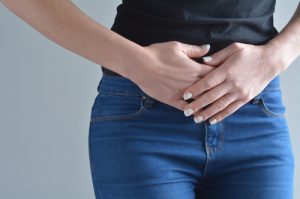 Candida is a type of yeast-fungus that naturally lives on and in the human body.
Just like certain types of "bad" bacteria reside in the human gut but are kept in check by good strains, so candida is kept in balance by the immune system and other checks and balances in the body.
When candida begins to grow unchecked, a fungal infection known as candidiasis can develop. Candidiasis can result in yeast infections or thrush in the body.
What is Candida?
Candida is a type of fungus that is commonly found in the body. It is the most common cause of fungal infections in humans. (1)
Your gut's good bacteria keeps candida from growing uncontrollably, but if you have a gut balance problem or have reduced immunity, candida can become problematic.
While most candidiasis infections are not severe or long-term, when they are left untreated for long periods of time or occur in people with other health conditions, they can enter the bloodstream.
Once candida circulates throughout the body in the blood, it can impact organs like the heart, brain, or liver, and can even lead to death in rare cases. (2, 3)
Candida can begin to overgrow in the body for several reasons. Common causes of candidiasis or fungal infections include: (4, 5, 6)
Being on antibiotics, especially for longer periods of time or several rounds in a short time period

Having diabetes

Taking hormonal contraceptives

Having a compromised immune system, such as with HIV, AIDS, or other severe viral infections or autoimmunity

Eating a diet high in refined sugar/carbs and low in fiber and vegetables

Drinking too much alcohol

Being chronically stressed or over-tired

Undergoing cancer treatment

Taking corticosteroids for asthma

Needing regular steroid medication, such as prednisone, for any prolonged purpose
5 Common Signs & Symptoms of Candida Infections
While candida infections can sometimes have no symptoms for long periods of time, in most cases something will give clues toward an infection.
Candida infections can show up in the vagina as a vaginal yeast infection, in the mouth as oral thrush, and even on the skin as cutaneous candidiasis.
These are the common signs and symptoms that you have too much candida in your body.
Excessive Fatigue
While somewhat unspecific, tiredness that is more than normal or not relating to any other specific cause or condition could be associated with a gut imbalance or candida infection.
Candida infections can cause the body to get low in certain vitamins and minerals that are necessary for energy, like vitamin B6 and magnesium.
As candida continues, these nutrients get lower and lower, contributing to incessant tiredness. (Other conditions can also reduce these nutrients, too.) (7)
Candida can also lead to tiredness because infections tend to only occur when the gut and immune system are suppressed in some way, like after an infection where you needed to take antibiotics, or if you have a chronic viral infection.
As the immune system gets more and more worn down, you get increasingly tired. (8)
Digestive Problems
Digestive problems can occur for many reasons, but if your gut bacteria balance is messed up, digestive symptoms are one of the first things you'll notice. The same is true for candida infections.
In order for candida to thrive, it relies heavily on a dietary intake of sugar and highly processed carbohydrates. You might crave these foods and then eat them, only to feel worse a few hours later.
Signs of candida messing with your digestive health include:
Constipation

Bloating

Gas

Intestinal cramping

Diarrhea

Nausea
Candida can also commonly appear with other disorders of the digestive tract, like Crohn's disease and other irritable bowel diseases. (9)
Frequent Yeast Infections or UTIs
Candida is commonly found in the vaginal tract as part of the normal flora. It is not a problem unless it supersedes other necessary bacteria. When candida grows too much in the vagina, it becomes a vaginal yeast infection.
As many as 75 percent of all women will get at least one yeast infection in the course of their life, but some will experience recurring or chronic yeast infections.
Either the infection never seems to go away, or it does only to return again soon after. (10)
Vaginal yeast infections don't always produce symptoms, but most commonly they'll cause painful intercourse, itching, swelling, and a thick discharge from the vagina that is reminiscent of cottage cheese.
Candida can also lead to urinary tract infections (UTIs), although this is less common and is typically only seen in recurring yeast infections. (11)
Oral Thrush
White bumpy patches on the tongue or anywhere in the mouth often indicates oral thrush or a candida infection in the mouth. It can also look like a white film on the tongue.
This commonly happens in infants or older people who have reduced immunity. Other risk factors for oral thrush include poor dental hygiene or having dentures. (12, 13, 14, 15)
Fungal Infections on Nails or Skin
The skin has a microbiome, too, relying on a healthy balance between beneficial and bad bacteria. When the bad bacteria overpower the good bacteria on your skin, fungal infections of the skin or nails can happen.
Factors that can lead to imbalance of the skin microbiome include:
Excessive use of antibacterial soaps or hand sanitizers

Cosmetic products (typically that are new or cause irritation)
Candida needs darkness, warmth, and a moist environment to replicate, so toenails that are often in socks and shoes, as well as parts of the body like the armpits and groin, are the most likely places for candida infections to thrive.
Signs of candida on the skin or nails include itching or rash, as well as discolored nails or having visible pus or liquid oozing from them.
Athlete's foot, ringworm, and other types of toenail fungus can all be caused by candida. (16)
How to Naturally Address Candida Overgrowth
Candida can be addressed in many ways, but it's important to look at underlying causes and what could be contributing to the imbalance in the microbiome.
While medications can treat infections, if the main reason why an infection occurred isn't taken care of, infections will typically keep coming back.
Natural candida care and prevention happens when dietary and lifestyle factors are addressed. Typically by supporting the gut and good bacteria, and removing factors that feed the yeast, candida infections can be limited or eliminated altogether.
The Candida Diet
Some sources prescribe severe cleanses for candida management, but these have not been backed by research and are not a good idea if you're already dealing with a compromised immune system.
You need to nourish the body, but with the right foods that won't help the yeast continue to proliferate.
Foods that help to fight candida and restore a healthy balance to the microbiome include:
Garlic (17)
Probiotics (19)
Sauerkraut, kimchi, and other fermented vegetables (20)
Coconut oil (extra virgin and unrefined) (21, 22)
Unsweetened cranberry juice (25)
Dark leafy greens (26)
Cruciferous vegetables like broccoli, asparagus, cabbage, cauliflower, and radishes
Cultured dairy products like unsweetened kefir and Greek yogurt (27)
Chia seeds (28)
Flax seeds (29)
High-quality protein like chicken, beef, bison, and lamb
High-quality seafood like salmon, sardines, and mackerel
Pure stevia, with no other added ingredients
Ceylon cinnamon
Bone broth
Unsweetened green tea and matcha
While you're adding good foods to fight candida, you also have to stop eating the foods that could make it worse or undo the progress you're making. Foods that worsen or feed candida include:
Sugar and any type of sweetener (except pure stevia)
All fruit juice or sweetened drinks of any kind (some kombucha brands have too much sugar in them, too, so read labels)
Soda
Coffee with milk or sugar, or instant or processed coffee
Wheat and other types of grains and flour
Non-fermented dairy products like cheese, milk, ice cream, and sugary yogurt
Yeast and breads
Peanuts and other legumes
Nuts and seeds that have been roasted or cooked
Alcohol
Processed foods
Lunchmeat, sausage, and other salty or cured meats
High-sugar fruits like oranges, ripe bananas, mangoes, dates, and apples
Any type of dried fruit
Maple syrup and honey
Starchy vegetables like sweet potatoes, white potatoes, carrots, beets, peas, and parsnips
Anything that you are sensitive or allergic to, even if it's on the good list
Changing your diet won't always address candida, and even if you do, it's always important to see your healthcare provider. The candida diet works best when paired with medical treatment, not as a replacement for it.
It can also work to help prevent recurrences after your infection has been treated and cleared.
Supplements for Candida
Certain supplements might be able to help restore balance to the microbiome and boost the immune system's ability to fight the fungal infection.
Supplements that have been used for candida and yeast include the following.
Probiotics
Probiotics provide beneficial bacteria and can help to restore balance in the microbiome and fight yeast and candida. Choose a supplement that has no added grain or corn ingredients, and that contains at least 50 billion colony forming units (CFUs).
Garlic Extract
While raw garlic can help, taking supplemental garlic can be beneficial, too. Garlic helps to destroy excessive fungus and is also antibacterial.
Vitamin C
A potent antioxidant, vitamin C helps to support immunity but also the gut microbiome. It can boost the body's master antioxidant levels that will disrupt any infections.
Grapefruit Seed Extract
Grapefruit seed extract is an herb that works effectively against candida by disrupting its ability to replicate.
Olive Leaf
A potent antiviral, antibacterial, and anti-fungal agent, olive leaf is a supplement that can be taken during active infections or at the first sign of recurrence. (30)
Don't ever start taking a supplement without first clearing it with your healthcare provider, especially if you take medications or supplements for other conditions.
Natural Ways to Topically Address Yeast and Fungal Infections
If the candida is on your skin or nails, you'll want to follow the diet, but there are also additional steps that you can take.
Essential oils can be antibacterial and anti-fungal and can be great to fight candida on the skin or nails. You can pair them with a carrier oil, like coconut, and cover the infected nail or spread on the affected skin. If irritation worsens, stop using them.
The best anti-fungal essential oils for candida skin problems are: (31, 32)
Tea tree oil
Oregano oil
Myrrh oil
Bottom Line
Candida is the most common fungal infection that impacts humans, and women especially can be vulnerable to recurrent problems. Changing your diet to support microbiome health is an important step, but other natural ways can help, too.
It's important not to treat yeast infections on your own such as by using coconut oil vaginally. Essential oils should never be used in the vagina, either.
At-home methods like this to address yeast infections can cause pain or can destroy the beneficial bacteria in the vagina, making room for more persistent or serious infections.
If you need to vaginally treat a yeast infection, always stick with the methods that your healthcare provider recommends, and support that with diet and supplements, if approved.
Share on Pinterest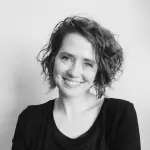 Aimee McNew, MNT, CNTP, is a certified nutritionist who specializes in women's health, thyroid problems, infertility, and digestive wellness. She ate her way back to health using a Paleo diet, lost 80 pounds, and had a healthy baby after numerous miscarriages. She focuses on simple nutrition practices that promote long-lasting results.