No matter the season, we know you guys can get on board with a good soup recipe. While the cooler months inspire more batch-cooked, bone broth-rich bowls, it's a great template to use up stray produce or get a meal to store in the freezer for later.
Break out your biggest pot, dutch oven, slow cooker, or all three and get to cooking. These are some of the best Paleo chicken soup recipes from around the web.
It's a great time to meal prep, preserve the seasonal harvest and tuck into something incredibly warm, cozy and nourishing.
Healing chicken soup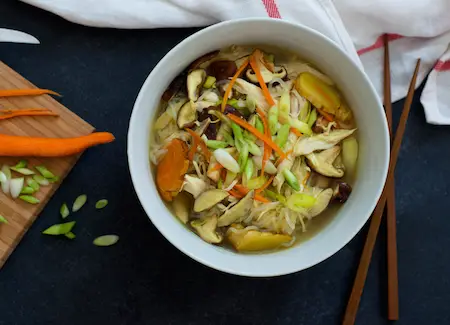 The first thing most people think of when they come down with a cold is soup. We are all well aware that bone broth heals (I mean, just check out the hashtag on Instagram), so this is the perfect recipe to ward off the sniffles.
The broth – which is infused with garlic, ginger, and turmeric – is basically going to give you superpowers. You might not be able to fly, but you'll probably feel better enough to go back to work tomorrow. Get the recipe from Stupid Easy Paleo.
Butternut squash and chicken soup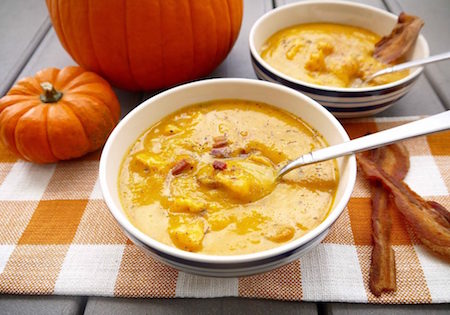 Butternut squash is a fall staple in the kitchen, with all of its creamy, seasonal goodness. Often, it's a pureed soup and served up as a side, but this dish features protein making it your one-stop shop for a complete meal.
Bacon and coconut cream bring it all together so this recipe is super filling with all of its healthy fats. Get the recipe from Perchance to Cook.
Paleo tom kha gai 
One of Thailand's most famous experts, tom kha gai is a flavorsome and aromatic chicken coconut soup. It's infused with lemongrass, kaffir lime, ginger and garlic, fish sauce, lime juice and a hint of honey.
Add mushrooms and some veggies to the chicken and you have a hearty, nourishing meal. Recipe from Paleo Leap.
Paleo poblano bacon chicken chowder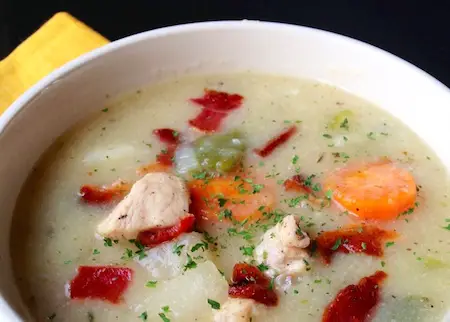 New Englanders, rejoice! This Paleo chicken soup takes on the qualities of chowder if you're craving something creamy and smokey.  The poblano gives it a little bit of heat if you're looking to warm up.
Replace it with a spicier pepper if you really want to sweat it out. Read the full recipe from Paleo Cupboard here.
Creamy chicken "noodle" soup
This creamy Paleo chicken soup is quick and easy. It gets its creamy texture from canned coconut milk which means this recipe is filling and hearty without the burden of dairy.
A bit of arrowroot or potato starch will give you perfect texture. No noodles required – this dish is instead packed with veggies. Get the recipe from Our Paleo Life.
Fall off the bone chicken soup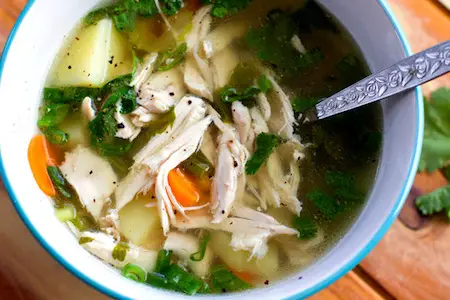 Nothing is cozier than soup, besides meat that falls off the bone. Tender chicken is what makes this dish just perfect. The meat is the star of this soup, and there's no question about it.
Cooking the whole chicken lends loads of flavor and some healthy fats while the potatoes and assorted veggies give this bowl some substance and extra nutrition. Get the recipe from Eat Drink Paleo.
Chicken and lime soup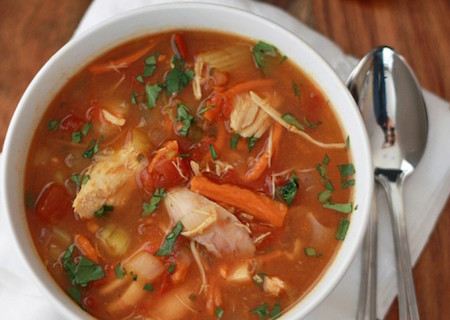 This simple dish encompasses a Mexican flavor profile with added chiles and lime. Garnish with fresh cilantro to make it complete. This is one of those soups that gets better with time to set – perfect for those of you who love your leftovers!
Get the recipe from One Lovely Life.
Vietnamese chicken pho with zoodles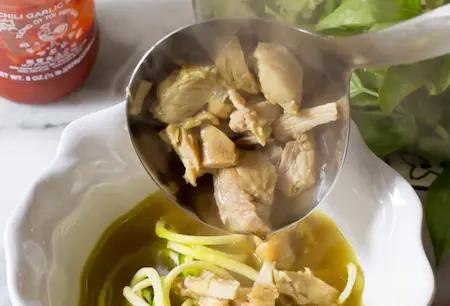 Pho is a hearty and healthy Vietnamese soup generally served with rice noodles, loads of sprouts on top, veggies in the perfectly crafted broth, and tender, thin slices of meat or fish.
This recipe has all of that with a drizzle of sriracha on top, except it's paleo-friendly with zoodles in place of grains. Chicken noodle soup with some takeout flair? Count me in. Get the recipe from A Spicy Perspective.
Paleo crock pot chicken soup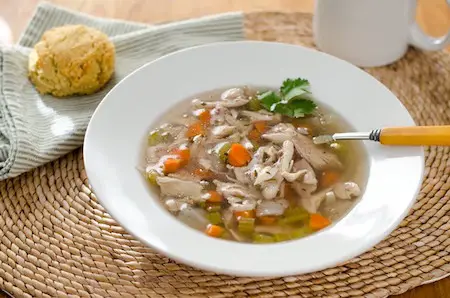 Crock pots are made for slow-simmering soup, and the wonderful smell will take over the house which makes eating the soup that much better. This Paleo chicken soup recipe uses both bone-in thighs and breasts which is inexpensive and provides a variety of flavor.
By the time it's done cooking, it will shred easily off the bone, and you can add them right back into the slow cooker for broth. Get the recipe from Cook Eat Paleo.
Creamy chicken broccoli soup
Broccoli and chicken go together quite well in soup. Unfortunately, most of the creamy versions include a whole lot of milk and cheese which isn't up everyone's alley.
This base is made from cauliflower cream for some extra veggie power and lighter fare all around. Get the recipe from My Life Cookbook.
Slow cooker chicken tortilla soup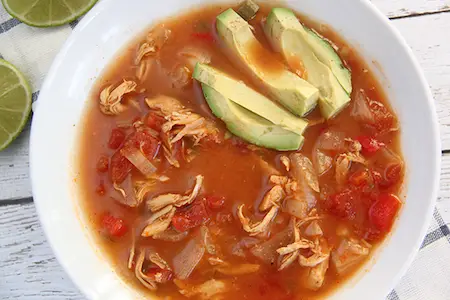 Yet another slow cooker recipe to send you off today, this one is all about those spicy Mexican flavours. This has all the kick you need to clear the sinuses if you're looking for a potent blend.
The avocado on top cools it down. Get the recipe from Smashed Peas and Carrots.
Everyone has their signature chicken soup recipe – what's yours? Maybe you've found it on the roundup today.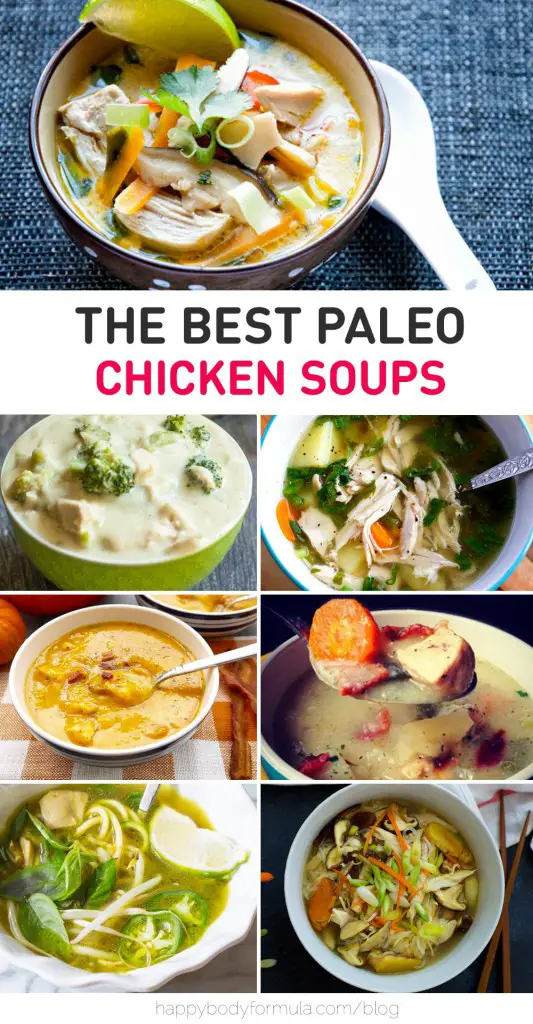 Music, mountains, dogs, travel, food and friends.