This past Wednesday, it was announced that a sugar tax would be hitting the UK. This means more sugar = more money out of your pocket. So, what's it all about?
If you've been following Jamie Oliver's food revolution, you might have heard about this.
Essentially, the goal is to address the obesity epidemic, specifically amongst children. It's no surprise that bubbly, fizzy, colourful beverages attract the wandering eyes of little ones, and parents are easily giving in. And it's not just the kids! Adults are chasing after quick fixes with the golden combination of sugar and caffeine. While the sugary drink tax is one piece of a large puzzle, it could be a step in the right direction. At this point, every 1 in 5 children is obese by the time they leave primary school.
While the soda industry has been rather diligent in reducing the sugar content of its products, they've only lessened the amounts by around 13% in the past few years. Worst of all, the numbers are still incredibly high.
The tax will go into place in 2018 giving soft drink brands time to switch their formulas and make them less sugary. Let's see what they can do…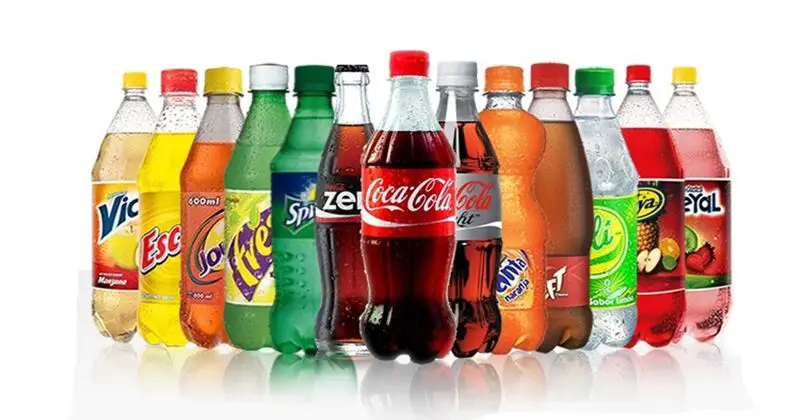 How does it work?
Well, drinks with more than 5 grams of sugar per 100 milliliters will inevitably be taxed, leaving the less sweet stuff untouched. Drinks with more than 8 grams per 100 milliliters will be taxed on a sliding scale as the grams rise. Makes sense, right?
The idea behind it is the notion that money affects behaviour. This is true to some extent. While many people likely feel they shouldn't be taxed, they may be more likely to forgo the sugary drinks as the money adds up.
Somewhat unfortunately, the tax won't apply to milk or fruit juice. While regular whole milk isn't much of a sugar threat, sweet stuff is hiding out in fruit juice brands all over. Even without added sugar, they're a sugar-coated version (no pun intended) of a soft drink sometimes.
Who are the worst offenders?
While many people think this tax is a bit unfair, let's look at the alarming statistics when it comes to chugging down that Big Gulp. Many soft drink brands have already tried to reduce the sugar content in their drinks, but facts are facts, and the nutrition label isn't lying!
Moutain Dew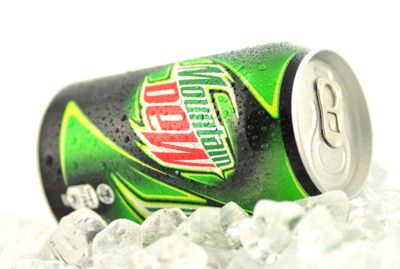 An 8 oz. serving of the stuff contains 31 grams of sugar, and that's being generous. A bottle of this soda packs in 1.5x the amount, coming in at a whopping 77 grams of carbohydrates! It's nothing natural, either; much of that sugar comes from high fructose corn syrup.
Coca Cola
It's no surprise that this soda ends up on the "worst offenders" list. After all, one innocent looking can packs in a whopping 39 grams of sugar. To put that into perspective, you could eat about three bananas to come in around the same sugar count. Naturally, chugging down a cool beverage seems more reasonable than gorging on fruit, but neither are particularly healthy.
Rockstar energy drink
Energy drinks are the big boom of the new generation, and these colourful cans with never-ending flavour options are today's afternoon pick-me-up of choice. Between the caffeine and artificial ingredients, they're bad enough. On top of that, the average Rockstar brand drink contains 29 grams of sugar. Caffeine leaves you crashing hard enough. Don't add to the burn with the blood sugar drop that inevitably comes on!
Vitamin Water
The cat is out of the bag with these guys. While their "diet" version is sweetened with ethyritol and stevia (not aspartame like most sodas), the regular version has nothing to brag about. Despite their "natural" look and health claims, a bottle of this contains 32 grams of sugar, on par with two small apples. Take the au natural route when it comes to getting your fruit fix.
Mocha coconut blended Frappuccino
It's no surprise that Starbucks ended up on this list. Unfortunately, these drinks are a prime example of a taxed drink that doesn't deter customers. This is everyone's morning routine guilty pleasure, and those seasonal blender concoctions always intrigue us. This particular frappe – not unlike most – has loads of sugar. The coconut mocha variety packs in a solid 89 grams of sugar, akin to about three Butterfinger candy bars. YIKES.
Naked Juice Green Machine
Ah, here's an example of a true sugarbomb that won't be taxed because it falls under the juice category. While the label of this sweet treat truthfully boasts "no sugar added," don't be so quick to pick this up. Opt to juice at home where you can control the sugar content of your green drink by using mostly veggies. While the ingredients are all whole foods, a small bottle of this sets you back at 66 grams of sugar – more than most sodas!
Gatorade
Known for its electrolyte replenishing action, this drink marketed towards athletes is hiding out a serious sugar bomb. Instead, try reaching for all natural coconut water if you're feeling particularly dehydrated. A bottle of this artificially coloured and flavoured stuff weighs in with about 35 grams of sugar, about the same as 10 Oreo cookies.
What are your thoughts on the sugary drinks tax? Do you think this could help the UK reduce and prevent childhood obesity over time, or will people simply pay up for the sweet stuff?
Music, mountains, dogs, travel, food and friends.