The inner-workings of the human body are deeply complex and miraculous, to say the least. It takes a bit of cooperation amongst cellular processes to keep us well and alive, and all that science-y stuff is actually pretty cool.
Even more impressive is the link between things like the gut microbiome and mitochondria and our overall health. The best part is how much we can make a positive impact on those processes through the healthy choices we make.
Today, we'll be digging into some of the intricacies of our cells and uncovering the mystery.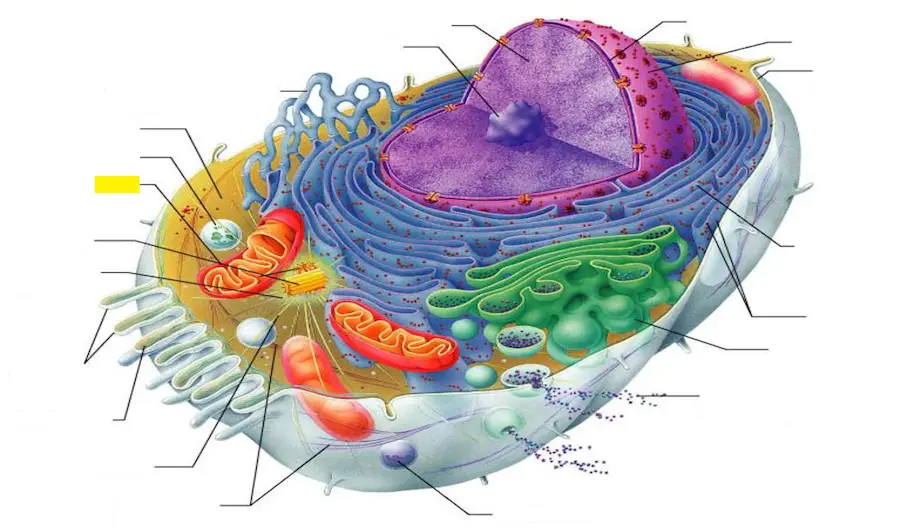 What is mitochondria?
Mitochondrion (noun):
plural noun: mitochondria
an organelle found in large numbers in most cells, in which the biochemical processes of respiration and energy production occur. It has a double membrane, the inner layer being folded inward to form layers (cristae).
In essence, mitochondria has much to do with our bodily functions and disease. Mitochondria responds to nutrition – think of them as the "digestive system" of the cells.
It's specialized functioning breaks down nutrients – specifically carbohydrates and fatty acids – and turns them into energy for the cells to use.
Moreover, mitochondria synthesizes proteins for its own use. Pretty handy, huh?  Thus, what we eat and our lifestyle habits have a lot to do with optimization of mitochondrial functioning.
The mysteries of mitochondria are found in their interaction with other cells and cellular functioning. Therefore, determining the way it impacts our health and the way we can make an impact on that is highly specific and complex.
Here is the basis of what you should know.
Mitochondria and disease
Mitochondrion is the metabolic hub of the cell. On a smaller level, it acts in the way our body's metabolic functioning does. Therefore, when it is compromised, we are doing our bodies a huge disservice.
By addressing cellular functioning, we can dial into the big picture by addressing the root of the problem.
Most of mitochondria's role in these diseases is the pathogenesis, or in other words, the way the diseases progress. DNA damage (specifically mtDNA damage) can be a precursor to disease, and this is evident in mitochondria.
Recent studies have linked mitochondrial dysfunction to the following:
Heart disease. Essentially, the mitochondria doesn't receive enough oxygen as early onset heart failure compromises the availability of oxygen and triggers a stress signal to the body to tell it so. Delivering antioxidants to the cells can potentially lessen dysfunction and prevent heart failure.
Cancer. DNA damage – found in cells – is an early marker of cancer. Mutated mtDNA cells are a telling sign in malignant tumors and their growth. Above all, cancer is a cellular disease at the root, so our mitochondria's health plays a role in both prevention and therapeutic treatment. By optimising mitochondrial metabolism in ways such as providing the body with enough micronutrients (read about nutrition for your cells below), we can do our best to slim down the chance of cancer. Micronutrient deficiencies have long-term effects, and cancer is thought to be one of them.
Mitochondrial disease. This is a very broad spectrum of disease, and there are literally hundreds of mitochondrial diseases. These manifest as a result of mutations in mtDNA. Also, it's worth noting that different mutations can cause the same disease.
Optimising mitochondrial functioning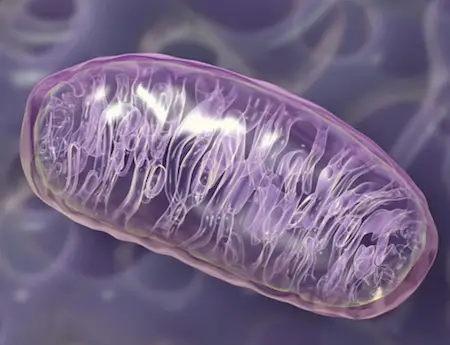 So, what can YOU do? Beyond the scientific reasoning and functions of our cells, it's important to know how we can take action. These steps can ensure that your cells are being treated with proper care, help you to prevent disease, and make sure that things are running smoothly "under the hood."
Think of cellular optimization as a regular check-in at the mechanic; our bodies are vehicles, and our cells are the backbone of the engine.
Exercise
If there are two things we can rely on to improve the quality of our lives and the inner-workings of our bodies, they're diet and exercise. Exercise influences the cells in a strange way – it puts stress on them!
Initially, this sounds like something you'd like to avoid, but not in this case. In fact, exercise is the best way to keep your mitochondria young.
The stress placed on our bodies from exercise is very short-term, assuming you're working out in a healthy way and scheduling in rest time. Therefore, that time in which the mitochondria takes the brunt of the stress makes a huge, positive impact; it activates the biochemical pathways which aids in the process of generating more – a good sign!
Muscle cells contain large concentrations of mitochondria, but you don't have to run marathons or lift weights to reap the cellular benefits of exercise. Moderate exercise is efficient in helping to continually contribute to mitochondrial biogenesis (basically, more of the good stuff).
Intermittent fasting
There are a few reasons why intermittent fasting works in keeping cells youthful and healthy – the overall goal of the optimization process. Our cells get old, the mtDNA gets damaged, and we're taking the blow.
Turns out, caloric restriction is a great way to reverse the damage. The problem? We can't eat at a major calorie deficit forever.
Intermittent fasting helps to create a natural calorie deficit in a healthy way for prolonged periods of time, or to mimic the positive effects that calorie restriction has on cellular health.
What happens to your mitochondria when you fast? Well, not taking in food places less demand on the body. This is true of our digestive system and our cells.
It makes sense that giving our bodily functions a bit of a rest might make them more efficient at work. In our cells, intermittent fasting and/or calorie restriction decreases mtDNA damage and oxidative stress.
Moreover, the production of free radicals (the things antioxidants fight) is reduced.
Intermittent fasting and caloric restriction have been studied extensively, and it's often a piece of the puzzle in longevity, which inherently means it's good for fighting disease.
Thus, we're lead to believe it's advantageous to our cells, too. Intermittent fasting is ideal to do before going to bed when we're burning the least amount of calories (at rest), and into the following morning.
Yes – sleep counts as fasting, so you hardly have to try! By eliminating the amount of hours during the day we are taking food in, we naturally eat less.
Supplements
ALA. Alpha lipoic acid helps with glucose uptake and burning fatty acids. In relation to mitochondrial health, it helps biogenesis or the production of new organelles, keeping cells alive.
Resveratol. This supplement can actually help mimic the cellular benefits brought on by calorie restriction. This can be helpful in protecting cells if you don't have a reason to restrict calories (lose weight), or are eating at a calorie surplus (to gain weight/muscle).
CoQ10. This is a mitochondrial coenzyme, so it's one of the building blocks of mitochondria. Supplementation can keep the cells healthy and subsequently, studies on its use have been promising regarding prevention of cardiovascular disease.
L-Arginine. The positive effects of this supplement can actually recreate the biochemical pathways formed from exercise and its positive impact on the cells. In short, it protects the mitochondria.
Real food nutrition
It seems that a real food diet is beneficial for most matters regarding health. Considering mitochondria's role in breaking down glucose and fatty acids, proper nutrition is key in making sure your cells are functioning at full-force.
Gluten and dairy are two major culprits that are best to avoid. Moreover, grains, soy and legumes should be omitted from the diet or limited for optimal health. In essence, a paleo diet or ketogenic diet (low in carbs) can protect mitochondrial functioning.
It's just as important to focus on what you do consume as what you eliminate. Focus on getting in six to eleven cups of vegetables per day with an emphasis on green foods, deeply-colored foods (like purple sweet potatoes or blueberries), and sulfur-rich foods (like broccoli, onion, garlic or cabbage).
Finally, the source of your foods is important; meat should be grass-fed and seafood should be wild-caught, as much as possible. Avoid processed foods including meats with nitrates and anything with excessive amounts of added sugar.
Lastly, a ketogenic diet provides optimization for mitochondria because the cells adapt to using ketones as fuel rather than glucose, because the body is no longer taking in substantial amounts, thus switching its primary source of fuel.
A ketogenic diet is thought to be extremely effective in warding off cancer, which is a cellular disease above all.
We hope you learned something new today. Good cellular health is just another amazing benefit of eating well and treating your body with love. Share this article, and help spread the word!
Music, mountains, dogs, travel, food and friends.