Fact checked by Aimee McNew for Accuracy
Ylang ylang (pronounced EE-lang EE-lang) essential oil has been used in aromatherapy for thousands of years. The intoxicating and potent scent of this oil has been used in perfumes and medicinally for many reasons.
It still remains a staple of the aromatherapy market today.
This article covers the research-proven benefits of ylang ylang essential oil, along with cautions, how to buy, and more.
What is Ylang Ylang Essential Oil?
Ylang ylang is an essential oil that comes from the flower petals of a tropical tree, known as Cananga odorata. The tree is native to Indonesia, the Polynesian islands, and the Philippines.
Ylang ylang has a strong, heady floral scent that has been used in several famous perfumes. It also has medicinal benefits like improving blood flow and supporting the cardiovascular and endocrine systems.
It is available on its own or in certain essential oil blends.
7 Benefits of Ylang Ylang Essential Oil
Ylang ylang is in the top 20 most commonly used essential oils and is often used for women's health and mood-boosting benefits. Read on for the most proven reasons to use this popular essential oil.
1. Reduces Inflammation
Ylang ylang has numerous medicinal compounds that help to lower inflammation levels in the body. Anything that lowers inflammation in cells and tissues can help to decrease the risk of developing heart disease, cancer, autoimmunity, and neurodegenerative disorders. (1)
Ylang ylang can be used for inflammatory problems like arthritis and other joint pain. Pair it with a carrier oil and massage topically on areas that are inflamed and uncomfortable, like knees, wrists, back, and anywhere else that feels achy.
It can also be used topically on sprains or other non-broken skin minor injuries.
2. Anxiety and Stress Relief
No essential oil replaces antidepressants or other medication for mood, but on milder cases of depression and anxiety, ylang ylang can have a stabilizing effect that increases feelings of wellness and calm. (2)
Ylang ylang impacts the area of the brain that produces serotonin and can reduce feelings of anger and rage, while increasing feelings of joy, happiness, and warmth.
It's also great for helping to reduce stress levels, according to a 2006 study. (3)
It works by calming the brain and functioning as a mild antidepressant and mood booster. It can increase natural feelings of calm, which combats amped up feelings of tenseness and stress. It's even effective for cases of social anxiety or other types of stress involving unfamiliar situations.
Diffuse ylang ylang into the room where you work, when you're relaxing at home, or even in your car if you tend to feel tense during traffic or a long commute.
You can pair ylang ylang with a carrier oil and wear on your neck and wrists. Not only does it smell like an expensive perfume, but the scent of it will help keep your mood light and your stress levels down.
3. Positive Heart Health Benefits
Ylang ylang can stimulate blood flow, increasing circulation and helping to dilate blood vessels. In this way, this essential oil can support a healthy cardiovascular system and circulation.
When circulation is better and blood vessels are dilated, blood pressure naturally drops. Ylang ylang has been used as a natural remedy for mildly elevated blood pressure (but note, it does not replace blood pressure medication). (4)
You can pair ylang ylang with a carrier oil and massage the abdomen, arms, legs, and chest. Make sure to use circular motions that flow toward the heart, to go with the body's natural blood flow patterns.
4. Immune Booster
Ylang ylang, like many other essential oils, has antioxidant properties. It is also antibacterial and antifungal and can help to increase sensitivity in the immune system, helping it to function better. (5)
It is used to address malaria in certain countries, primarily in the Asia-Pacific region and Vietnam. (6)
While it can't cure the common cold or influenza, it's often used as aromatherapy during these common types of illness because it can help promote calm and rest which can have positive effects on the immune system and the body's ability to heal.
Diffuse ylang ylang into the room where you're resting or pair it with carrier oil and massage onto your wrists, arms, or chest so that the scent floats around you.
You can also make a pillow spray for your linens. It's also great added to a relaxing bath, which can help to open up blocked sinuses and easy body aches.
5. Improves Sleep and Fatigue
Whether you suffer from insomnia or a constant level of fatigue from a chronic condition, ylang ylang has harmonizing effects on the brain that promote relaxation, sleep, and restful feelings even in light of chronic fatigue and related disorders. (7)
Many sleep disorders are associated with a racing mind or feelings of not being able to relax. Others are characterized by falling asleep easily but waking often.
Chronic fatigue and other disorders involving a high level of tiredness that isn't necessarily related to how much or often you sleep can benefit from ylang ylang because of its ability to both relax and energize at the same time.
Diffuse it in your bedroom or make a linen spray to promote relaxing effects all night long.
6. Skin Health
Ylang ylang is often used in natural skin care products because it contributes a cosmetic-free and youthful glow to the skin. This is partly because it helps to increase circulation and bring that pinkish, healthy glow to a dull surface of the skin.
It's also been associated with a reduction in the risk of developing skin cancer, but more research needs to be done. (8)
Ylang ylang also helps to reduce the risk of oxidative damage to the skin, which plays a role in reducing the signs of aging.
It can also protect DNA from being damaged. Some reports even show that it can decrease the appearance of age spots or other skin discoloration.
It has even been shown to be helpful in dealing with certain skin conditions and disorders like seborrheic eczema, acne, dermatitis, and other related skin problems thanks to being anti-inflammatory. (9)
The better the blood flow to the skin, the better it can heal.
7. Hair Health
Like many other essential oils, ylang ylang is great for the hair. Not only can it increase circulation to the scalp when paired with a carrier oil and used for scalp massage, but it can also help to address dandruff, tangles, dryness, and even hair loss.
It can promote healthy shine and makes hair smell great without any chemicals or synthetic fragrance.
You can add ylang ylang to your shampoo or conditioner, or pair it with a carrier oil for a scalp massage or hair treatment. You can also add it to water to spray directly onto the hair, making sure to work it through from scalp to root.
For the best results, it should be used on a regular basis.
How to Use Ylang Ylang
Ylang ylang can be used for many things. Like most essential oils, it can be added to your shampoo, conditioner, lotion, and other body care products. It can be paired with a carrier oil and used for topical massage.
You can diffuse it for aromatherapy benefits, or even sniff it from the bottle directly.
Never use ylang ylang near the eyes, mouth, ears, or on open wounds, cuts, or scrapes. It should not be taken internally.
If you want to make your own essential oil blends, ylang ylang pairs nicely with the following other scents:
Jasmine
Bergamot
Frankincense
Ylang ylang can also be used in homemade cleaning products, for bath scents, and even added to laundry.
How to Buy Ylang Ylang
Essential oils should always be purchased in dark amber or blue glass bottles. They can be damaged by heat, light, and oxygen, so it's important that they are stored properly to retain their benefits.
Most essential oils can be purchased online or in health food stores. Read the label to make sure the only ingredient is ylang ylang or Cananga odorata. The best therapeutic-grade ylang ylang will often be labeled as "ylang ylang complete."
If something is only labeled as "Cananga oil" then it is likely a more distilled version of essential oil. It should never be mixed with other ingredients unless it is part of an essential oil blend.
Pricing on essential oil products can vary wildly and just because something is more expensive does not automatically make it a better product. Do your research and be sure to find a trusted brand that has a good reputation.
Online retailers often have product reviews that can be an excellent source of information gathering.
Cautions and Who Should Not Use
Essential oils are not safe for everyone. Some can experience skin sensitivity, so before trying, always do a skin patch test to ensure that you don't experience a rash, itching, or sensitivity.
If you do, discontinue to use immediately and check in with your healthcare provider.
Ylang ylang is a flower, so people with other floral allergies or sensitivities might experience discomfort.
Pregnant and breastfeeding women should not use ylang ylang or any other essential oils without direct permission from their medical provider. Essential oils should not be used on infants or small children.
Essential oils should never be ingested internally.
People who have certain health or medical conditions should not use ylang ylang, including:
People with low blood pressure or who take medication for blood pressure
People with heart disease or conditions
People who take any prescription medication of any kind
Ylang ylang does not replace any medication, antidepressant, or other prescription.
Ylang ylang essential oil is not safe for pets. It is poisonous for dogs. If your dog ingests ylang ylang, contact your veterinarian immediately.
Bottom Line
Ylang ylang is one of the more popular essential oils. It has been used for thousands of years for many things ranging from stress relief to malaria treatment to even an aphrodisiac and treatment for low sex drive.
It has a strong, floral scent that has been used in popular perfumes (even Chanel No. 5), cleaning products, cosmetics, and body care lines.
Whether you use it on its own or paired with other essential oils, ylang ylang has many wonderful aromatherapy benefits to offer and is a pleasant addition to any home's essential oil collection.
This article was fact checked for accuracy by Aimee McNew, MNT, a certified nutritionist. As always, this is not personal medical advice and we recommend that you talk with your doctor.
Share on Pinterest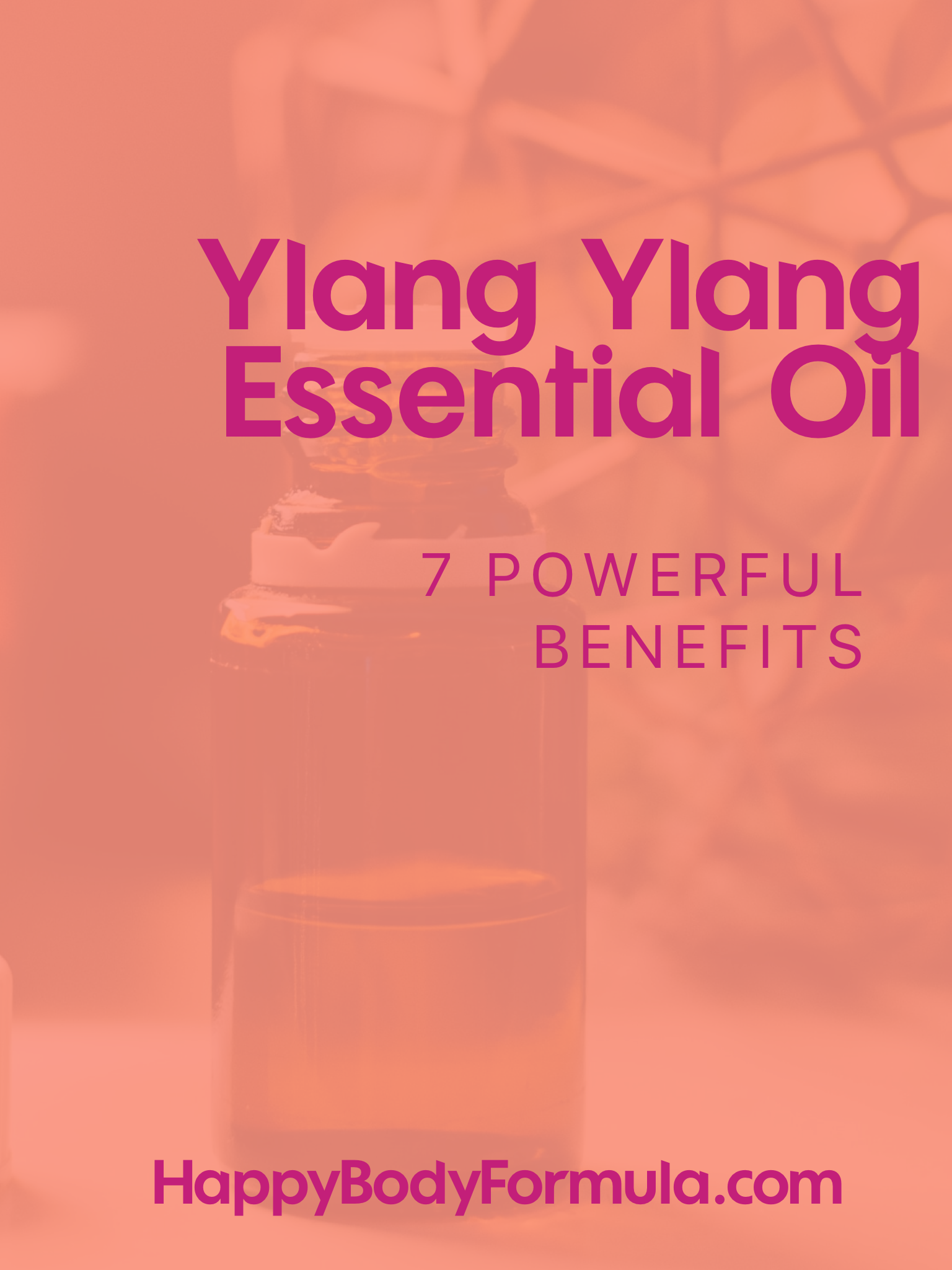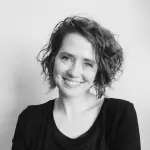 Aimee McNew, MNT, CNTP, is a certified nutritionist who specializes in women's health, thyroid problems, infertility, and digestive wellness. She ate her way back to health using a Paleo diet, lost 80 pounds, and had a healthy baby after numerous miscarriages. She focuses on simple nutrition practices that promote long-lasting results.