GUYS. Sweet potato toast. If you aren't making this, you should be. I'm not sure we have to convince you, really. Who doesn't miss toast?
If you're avoiding gluten or grains, you might find yourself craving crusty bread smothered in avocado, dipped in your eggs or spread with a bit of butter or ghee. It's the ultimate comfort food.
It's perfectly portable for the morning, and sometimes, breakfast can feel a bit barren without it. No longer, though. Where there's a will (or lack of bread), there IS a way.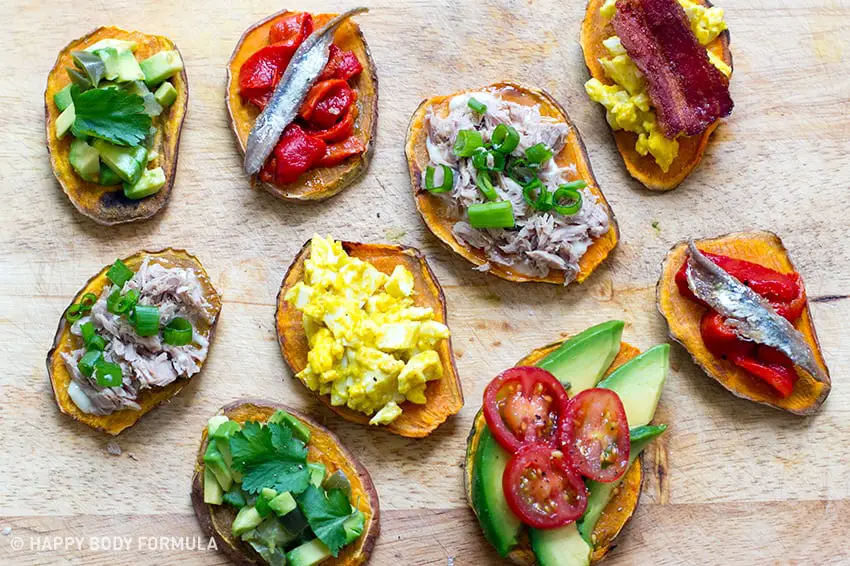 How to make sweet potato toast
This couldn't be easier, especially if you're prepping meals for the week. This step is easily done ahead of time, ensuring the glorious possibility of sweet potato toast every single day. Crazy, right?
Preheat the oven to 200C/400F
On a baking sheet, lay a lightly greased sheet of parchment paper for easy removal
Slice sweet potatoes about 1/4″ thick and lay them flat on the sheet
Bake for 13-15 minutes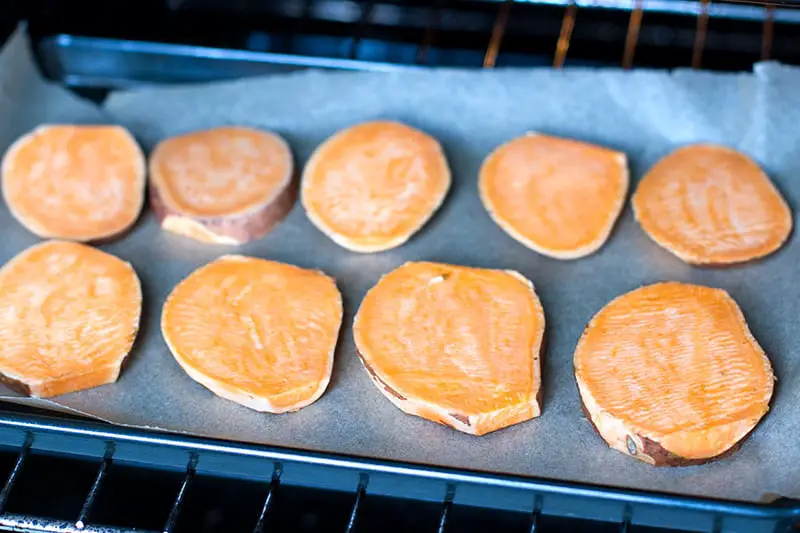 Now for the fun stuff…
So, you have your toast. Now what? It's time to tap into your inner food artist. Truly, you can pile your sweet potato rounds high with whatever floats your boat, but here are ten awesome ideas to get you inspired.
Tuna
A quick tuna salad sandwich is an easy, affordable and filling way to do breakfast or lunch. Turns out, sweet potato toast is the perfect vessel for transporting it from table to mouth – trust us!
Mix a bit of tuna with a smidge of mayo and top with spring onions/scallions for a pop of flavor and crunch. Try our favorite wild-caught tuna from Safe Catch with the lowest mercury content on the market.
Anchovies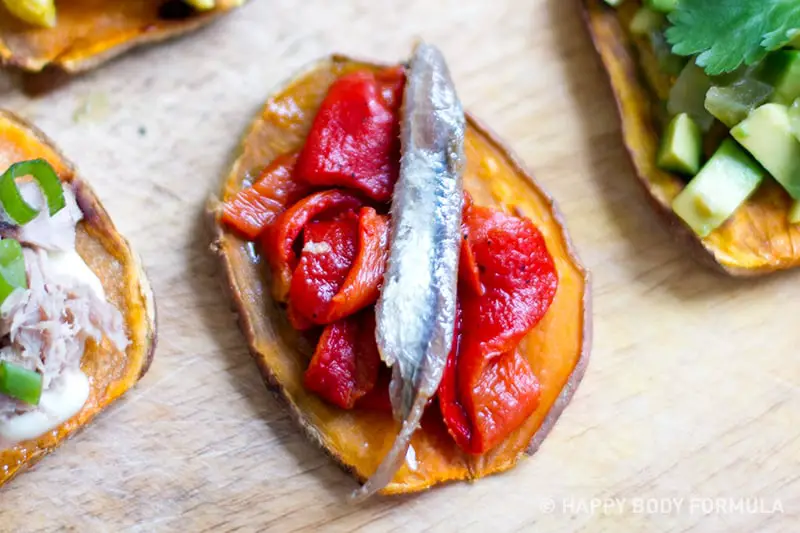 Still feeling a little fishy? Anchovies aren't strictly meant for pizza. Some slightly sweet roasted red pepper pairs well with the salty taste of anchovies for a simple and healthy tang.
You could also add some fresh herbs or sub the peppers for roasted tomatoes instead.
Curried egg salad
Like tuna salad, egg salad (or any mayo salad) is a bit of a comfort food. Unfortunately, it's often served on bread. The upside? A mix of healthy fats and protein make these salads exceptionally nutritious, and sweet potato toast makes it easier and tastier to consume.
This salad is made up of hard boiled eggs, chopped and mixed with a teaspoon of avocado oil mayo, a pinch of sea salt and a liberal sprinkle of curry powder.
Bacon & eggs
Well, you knew this was coming, didn't you? Instead of hitting the drive-thru for a breakfast sandwich, you can make your own. Even the most amateur chef can whip up a skillet of bacon and eggs, even straight out of bed. If you're feeling extra hungry, stack it up with a sausage.
Mexican avocado
And finally, going with the trends, we had to include our version of avocado toast. You can smash it, spread it, or take after us and keep it in tact.
This Mexican-inspired avo toast has a kick with the addition of jalapenos, a squeeze of lime juice, and a dash of sea salt. Top it off with a little fresh coriander or cilantro.
We've got more where that came from
Are you digging it so far? We thought you would. It's likely obvious that a slice of sweet potato toast is where you can let your creativity flow. We've got a few more interesting ideas for you to put to the test.
Coconut cream & strawberries
Not in the mood for a savory brekky? No problem. Some fresh coconut cream or coconut butter pairs well with ripe berries for a sweet bite for waking up on the right side of the bed. Check out more sweet potato toast recipes from Solefire Wellness.
Sweet potato toast three ways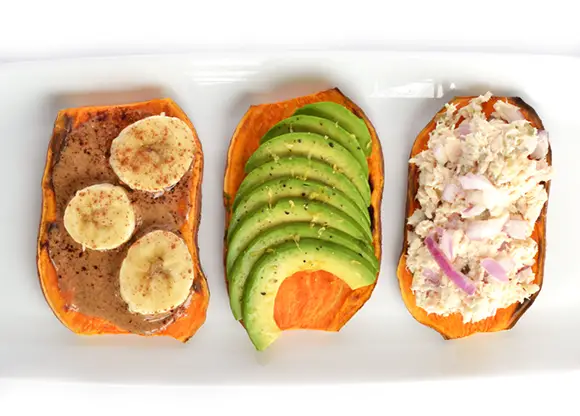 Here's a triple whammy. The fun part? You could feasibly eat all three of these in one sitting. How's that for variety? Instagram this one. Your friends who thought you were on a "diet" will be a little bit jealous.
We've got bananas and almond butter for another sweet option, plain ol' avocado, and another nod to tuna salad. Read the full recipe(s) at Little Bits Of.
Tahini & arugula
You can skip the bread on this one, or opt for a slice of gluten-free if you fancy. Sweet potato toast would make a lovely base for a drizzle of creamy, dreamy tahini and a handful of spicy arugula from the garden. We picked up this inspiration from Cookin' Canuck.
Smoked salmon & poached egg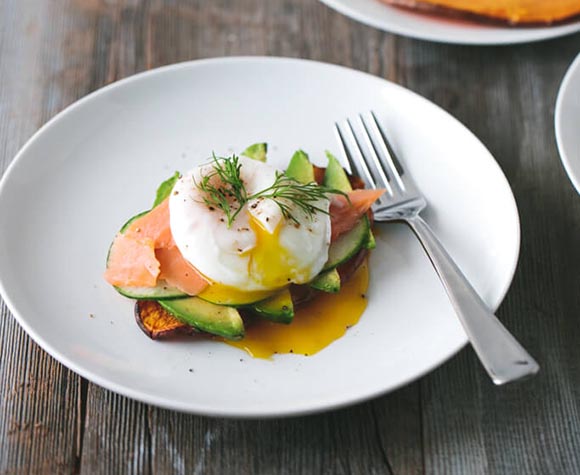 This is already one of the best breakfast combinations known to man (or are we biased?), so why not make it a bit better? It's like eggs benedict, but healthier. Oh, and it has avocado.
Everything is better with avocado, and this list makes it quite obvious. Get the deets on this handsome brunch from Downshiftology.
Sweet potato toast two ways
Here we have ALL THE THINGS. Get a little crazy. Go wild. Poached eggs, avocado, sausage, roasted red peppers, bacon, chili flakes. The sky is the limit. Get inspired with A Lo Profile.
Sweet potato toast bonanza
Can't make up your mind? Have sweet potato toast five ways. We've got smashed avocado with cherry tomatoes and dukkha, grilled cheese and tomato, Vegemite, whipped feta with strawberries and sliced almonds and a load of roasted veggies – zucchini, eggplant, and capsicum – topped with olives. Photo courtesy of Nourishment Coach.
Sweet potato toast for dessert
Almond butter, chopped dates, and coconut manna. Need we say more? Check out Little Bits of Real Food on Instagram for daily food-spiration.
Peas & feta cheese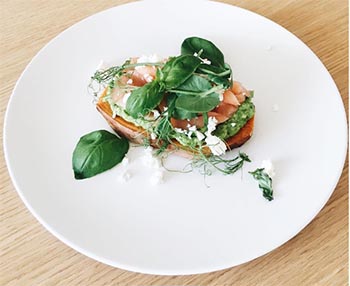 Smashed peas, a sprinkle of tangy feta, a layer of smoked salmon and a few greens? This one's too pretty to eat. Photo credit goes to aniinakngs on Instagram.
NUTELLA
No, not the stuff out of the jar. Homemade nutella made from pumpkin seeds and banana coins steal the show. Get the lowdown from Zero Dairy Required.
Double the pesto, double the fun
This recipe uses up two varieties of fresh pesto for a tasty spread jam-packed with all the goodness. You can add more toppings, but pesto packs so much flavour, it's often enough. Check out more pesto ideas from Raw and Roasted Pestos.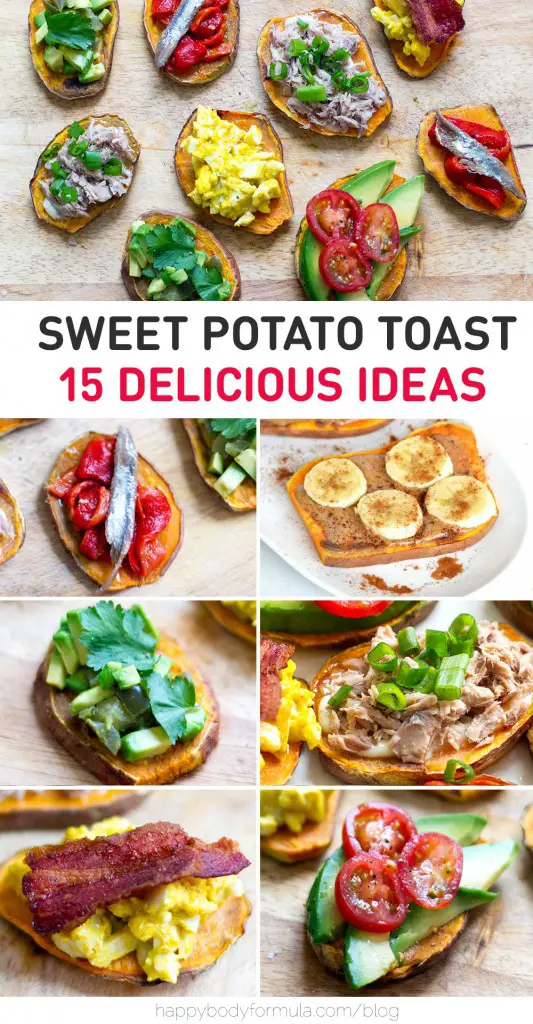 What's on your sweet potato toast bucket list? Get in on the trend and share your ideas with us! Tag #happybodyformula on Instagram.
Music, mountains, dogs, travel, food and friends.