This recipe for low-carb Korean beef bowl is budget-friendly, easy to make, quick to the table, and absolutely delicious. It's low-carb and keto-friendly.
You can easily make it paleo by using coconut aminos, or simply keep it gluten-free with Tamari soy sauce. I've made it with both!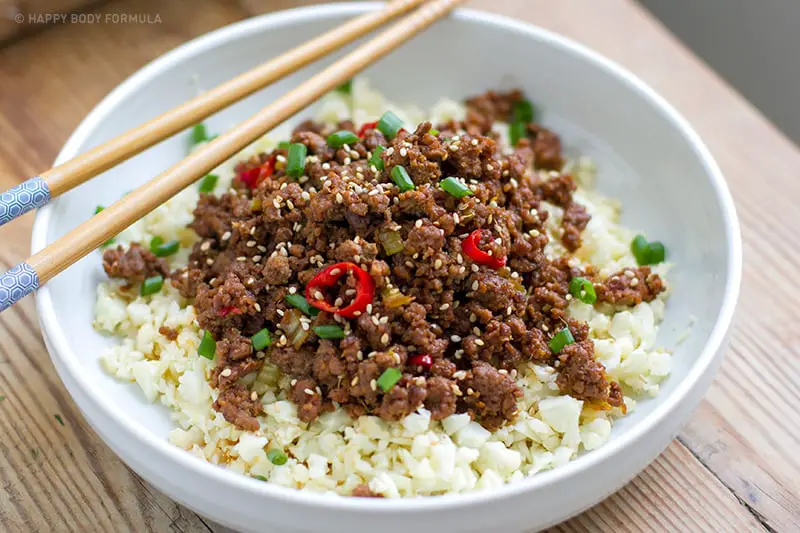 You can mix and match with the ingredients you have handy, and use chicken, pork, or lamb mince instead. This would also taste really lovely over a plate of zucchini noodles made with a spiralizer, or simple stir-fried veggies.
I also like to add some sliced cucumbers on the side for some extra crunch and coolness.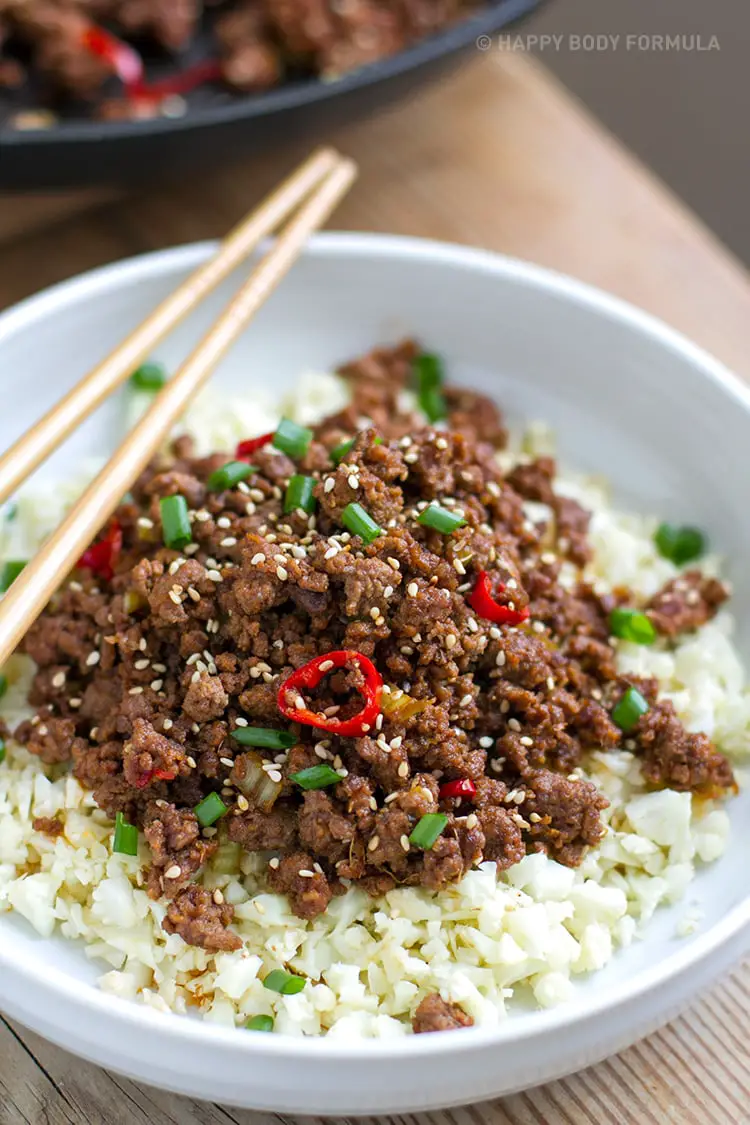 15-Minute Low-Carb Korean Beef Bowl
Ingredients
1 tablespoon coconut oil
2 tablespoons grated ginger
2 large cloves garlic, grated
½ long red chilli, sliced
1 medium celery stick, diced
400 g / 0.8 lb grass-fed ground beef mince
2 tablespoons Tamari soy sauce or coconut aminos for soy-free version
½ tablespoon fish sauce
1½ teaspoon coconut sugar, honey, or ethyritol 'sugar powder for keto version
1 tablespoon sesame oil
1 teaspoon tomato paste
Juice of ½ lime
1 tablespoon sesame seeds
Chopped spring onions/scallions, for garnish
For cauliflower
250-300 g / 0.5 lb cauliflower (1/2 medium head) florets finely diced into rice-like kernels - you can use a food processor for this
1 teaspoon coconut oil, butter or ghee
Pinch of salt
Instructions
In a large frying pan, heat coconut oil over medium-high heat. Add the ginger, garlic, chilli, and celery and sauté for 30 seconds, then add the ground beef. Cook for 6 minutes over medium-high heat, breaking the meat apart with a spatula in the first couple of minutes. Then leave the beef to brown off and only stir once or twice.
Combine Tamari (or coconut aminos), fish sauce, sweetener of choice, sesame oil, tomato paste, and lime juice in a bowl and whisk together. After 6-7 minutes, once the beef has started to brown slightly, add the sauces to the beef and stir through for another minute. Finally, sprinkle in the sesame seeds and stir through.
While the beef is cooking, heat the oil or butter in another pot over medium-high heat. Add the cauliflower rice and salt and stir through for 1-2 minute, until slightly softened.
Serve the beef over cauliflower rice, topped with some chopped spring onions.
Make it tonight!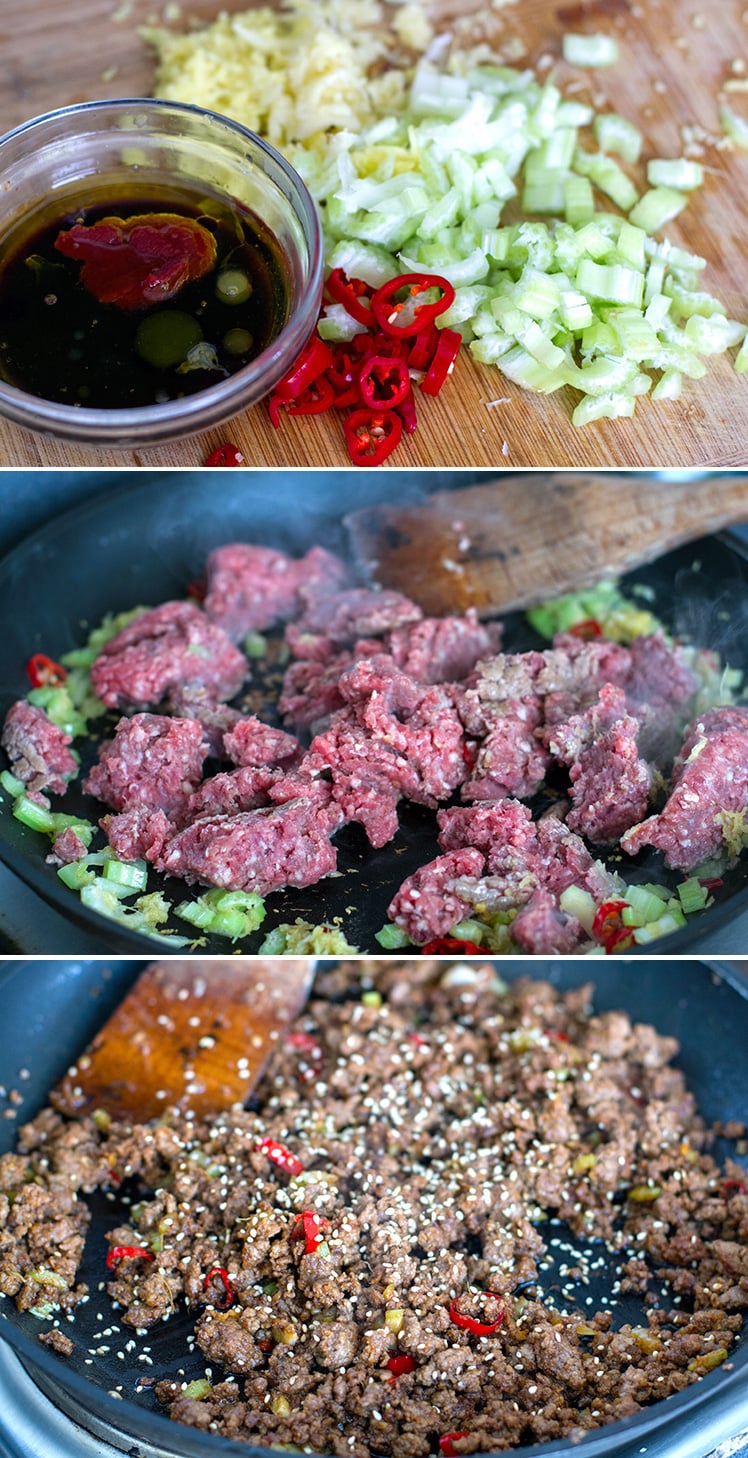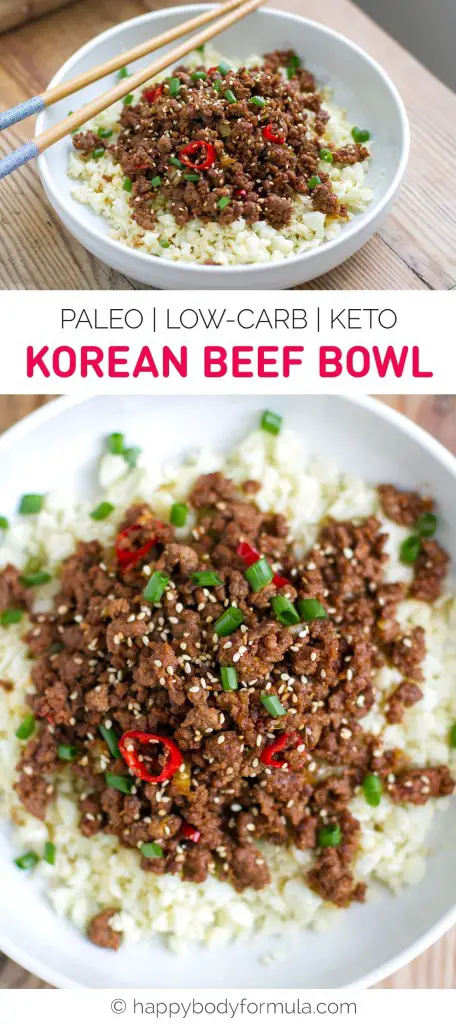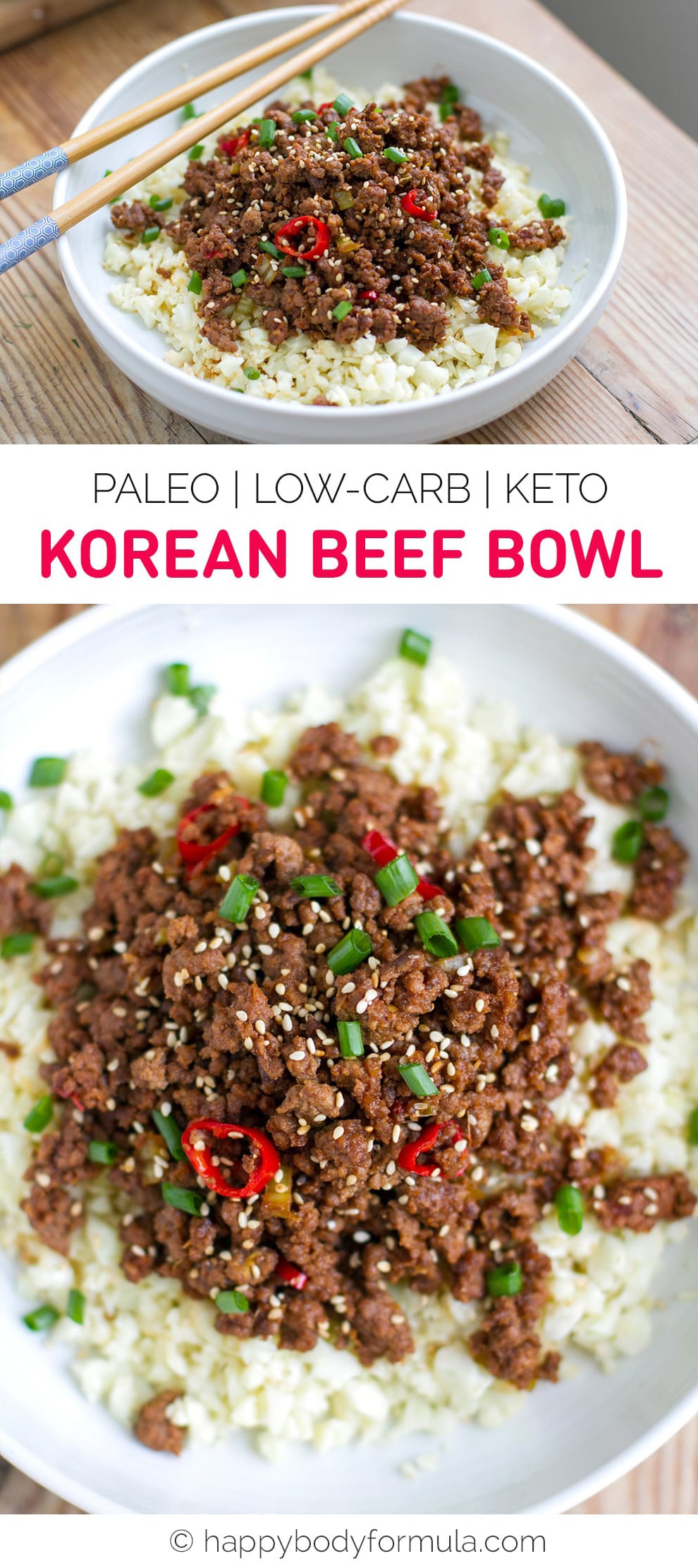 Music, mountains, dogs, travel, food and friends.