The green smoothie is perhaps the pinnacle of health food. More and more, you're seeing smoothie and juice joints pop up in cities. Green is the chosen colour, as it adds to the healthy look. Beyond the surface, it's really what's on the inside that counts.
Making a good smoothie requires a few things that we can't ignore.
First, we need some protein in the mix, especially if you're planning to use it as a meal replacement.
It's also good to squeeze in a dose of healthy fats for the sake of satiety and fat-soluble vitamin absorption – think avocado, MCT oil, coconut oil, and nut butter.
Finally, we want the greens! Here is where the micronutrients lie. A single serving of spinach, kale, or whatever you have handy brings in your daily requirements for vitamin A, vitamin K, and some vitamin C.
Then, we have all the fun stuff.
A well-balanced smoothie is a wonderful way to start the day, so we want to challenge you to a whole week of it. Break out the blender and get creative. We've got seven nutrient-dense, low-sugar green smoothies you'll actually look forward to eating… er, drinking!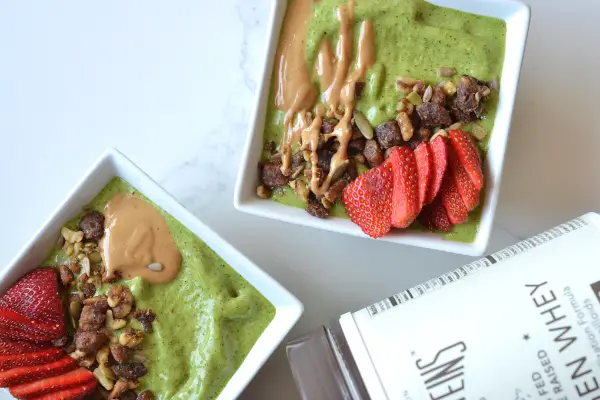 This smoothie bowl is abundant with the good stuff. It features one of our favourite ingredients – collagen – with Vital Proteins vanilla and coconut water whey protein. They make one of the most reputable brands of collagen and gelatine on the market, sourced from only happy, grass-fed cows which ups the nutrition factor. Since collagen is rich with amino acids and amazing for the skin, this smoothie can act as your daily anti-ageing supplement. It keeps the skin youthful looking and hydrated. Plus, collagen is amazing for digestion! It's cut with grass-fed whey which the body can easily use as a protein source in addition to coconut water, so this smoothie bowl is super hydrating. Oh, and the fun part about having your smoothie in a bowl? The toppings, of course.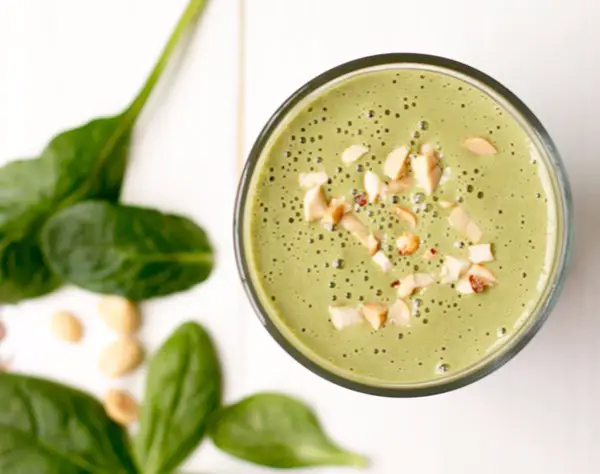 Maca is a hormone powerhouse and a rather well-known superfood. It's a naturally sweet, slightly caramel-flavoured powder with nutty notes. Not everyone LOVES the taste, but it's easily masked in this blend. Its benefits truly lie in balancing hormones as an adaptogen. Basically, adaptogens help the body to adapt to current stressors, and don't produce any weird side effects, so they make a great supplement to any diet. There are a seriously long list of benefits though from increasing endurance (a fabulous pre-workout smoothie), reducing symptoms of chronic fatigue, and even improving libido (one of the best foods for a better sex drive!). This smoothie also uses collagen for a protein boost, yoghurt for fermented food's gut benefits, nut butter for some healthy fats in the mix, and our favourite powder – collagen!
One of the most common (and most valid) concerns surrounding smoothie consumption is the sugar content. If you order a smoothie from a restaurant or cafe, you'd likely be appalled at the amount of sugar in them! Not only do they often dish out a bigger-than-needed serving, but these smoothies are loaded with fruit. At that point, you may as well be having ice cream. This keto-friendly smoothie is loaded with antioxidant-rich greens including parsley, hydrating cucumber and romaine, immune-boosting ginger, creamy avocado to give it that texture you'd generally get with bananas, and it's sweetened naturally with a bit of kiwi and Swerve sweetener. This is a fabulous, detoxifying option that won't send your blood sugar skyrocketing!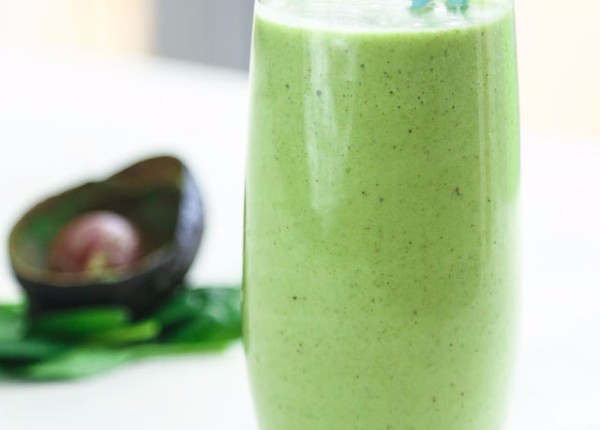 Here we have yet another fantastic low-carb smoothie. This one is boasting some seriously good fats from avocado and keto diet staple – MCT oil. MCT stands for medium-chain tryglicerides – the type of fatty acids that make coconut oil so healthy – and are basically a concentrated source of the stuff. It's made from 100% coconuts, so you get all those lovely healthy benefits. While you can add coconut oil to a smoothie, MCT is superior because it won't clump up. Nobody wants a mouthful of oil mid-slurp! The reason they're SO popular on a keto diet is because they don't quite act in the same way as other fats. Instead, they produce ketone bodies, which is the preferred source of fuel in ketosis. Anyhoo, this smoothie is delicious and nutritious with other ingredients like spinach, coconut milk, and optional matcha powder if you need a caffeine boost!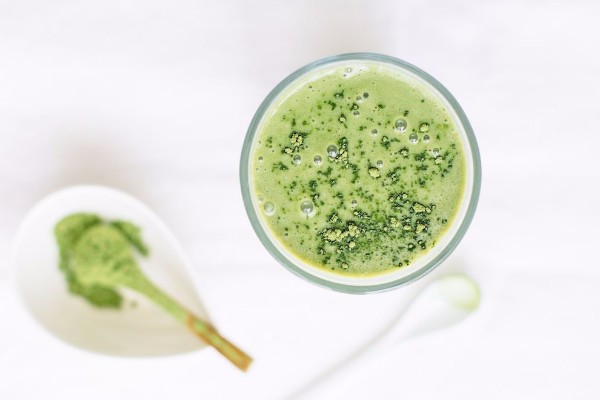 Smoothies are a bit more fun of you call them milkshakes – right? Breakfast or dessert? You decide! This smoothie features matcha powder, a certain type of good-for-you green tea. Basically, this smoothie is a mega-dose of antioxidants considering the unique profile of matcha. Antioxidants help to prevent signs of ageing and disease. Gram for gram, it's got the good stuff; it contains more antioxidants than goji berries, blueberries, acai, or other notorious "super berries." Plus, like green tea, it contains some caffeine. You could easily swap out your morning cuppa joe for this green machine for a naturally energising breakfast. This recipe also contains almond butter, coconut milk, and shredded coconut for a solid helping of fats to keep your energy flowing until lunch.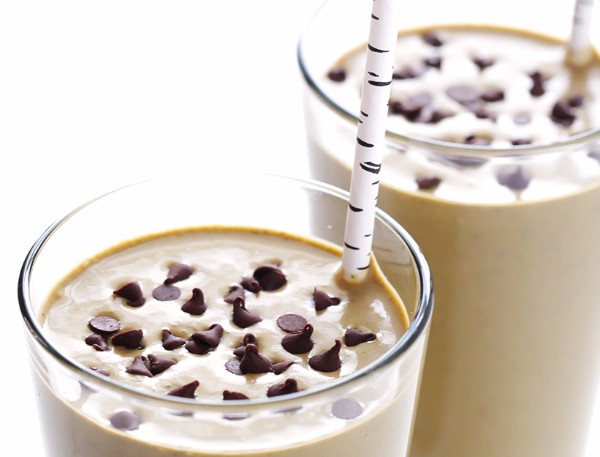 Sometimes, you just wake up in the mood for chocolate. Breakfast is the only meal of the day where this is commonplace – crepes, waffles, pancakes, cocoa cereal, granola. Thinking outside the box – and cutting back on some of that processed sugar – we can get our chocolate fix while still getting in the greens and some serious nutrition, all without the buzz and subsequent blood sugar crash. This smoothie disguises the greenery (don't worry – it's still there) with banana, peanut butter, cocoa powder, and fibre-rich chia seeds. Boost your antioxidants even more by using raw cacao powder instead! Optional but recommended topping: chocolate chips, of course.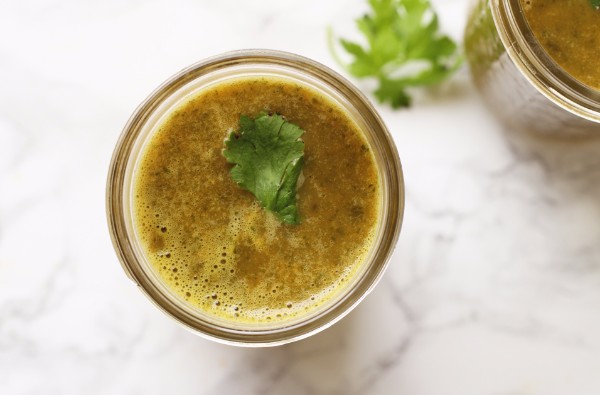 This one isn't for the faint of heart, and it's certainly not your average smoothie. This smoothie is more on the savoury end, boasting nutrient-dense greens like celery and kale, boosting both its hydration factor and vitamin content. You'll also find leeks in here which act as a powerful prebiotic, which are needed to process probiotics in the body properly. There's also some cilantro in the mix, which packs in some more vitamins and minerals. Some carrots blended in will make it more palatable with some sweetness. The coconut oil boosts up healthy fats. The real star of the show, though? It's bone broth! I know, I know – don't knock it 'til ya try it. Bone broth is rich with easily digestible collagen, amino acids, and gut-healing properties. It's the ultimate "real food" supplement if you ask us. If you can't quite stomach this recipe, try to add 1/2 cup at a time to a sweeter smoothie recipe using avocado, banana, and greens.
Blend it right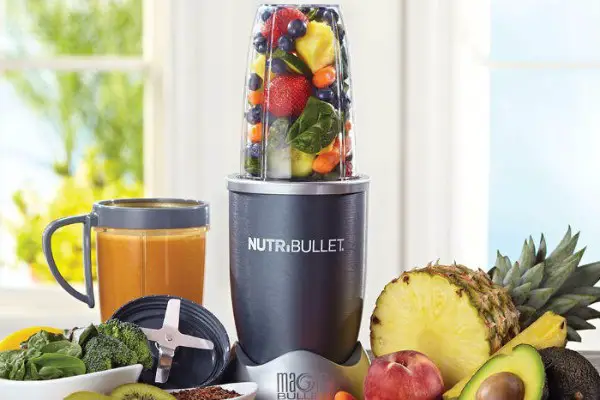 When it comes to smoothie making, choosing a good quality, powerful blender is a MUST. While there are lots of brands on the market, we absolutely love the NutriBullet as a one-stop shop for smoothie making. It won't break the bank, either… we're looking at you, Vitamix! This thing is portable, doesn't take up much counter space, it's ridiculously easy to clean, and it's got plenty of horsepower to break down even the toughest ingredients. We all know what it's like to suck down chunks of kale in a green smoothie.
It's designed so that you use the cup that you drink out of to blend, making clean-up super easy. Its 600-watt motor is enough to pulverize fruits, veggies, nuts and seeds, tough leafy greens, and whatever else you want to put in there (although we don't recommend rocks…).
It includes two different blades – a flat blade and an emulsifying blade – depending on what you need to blend. The flat blade is good for blending ingredients that are already liquid. Plus, it includes two different size cups and lids for each including handles, so you can take your smoothie where you go. My first NutriBullet lasted over seven years, and I REALLY put it to the test some days.
Are you up for the challenge! A smoothie a day keeps the doctor away, as they say (or rather, as we say). Come share your journey with us in our free Happy Body Formula community Facebook group where you can post photos, progress, and connect with other healthy eaters.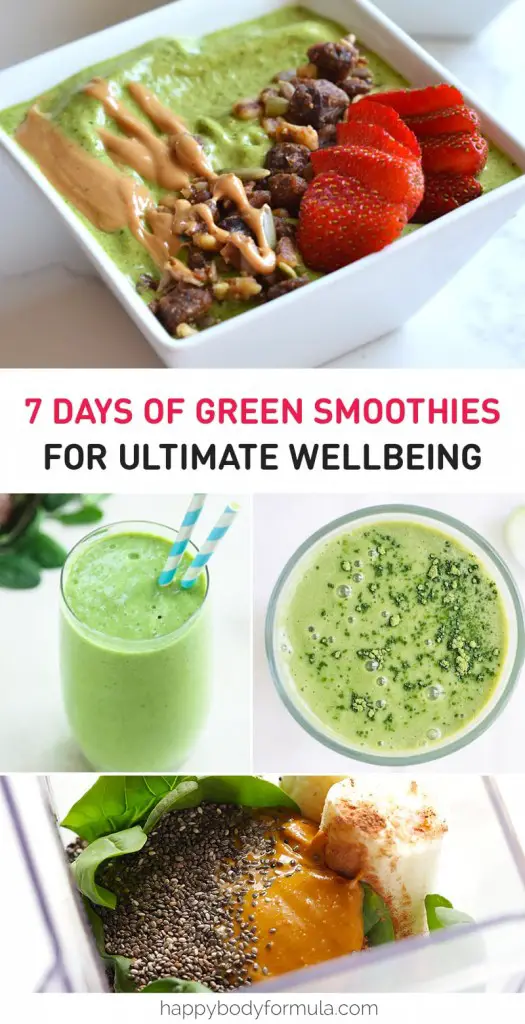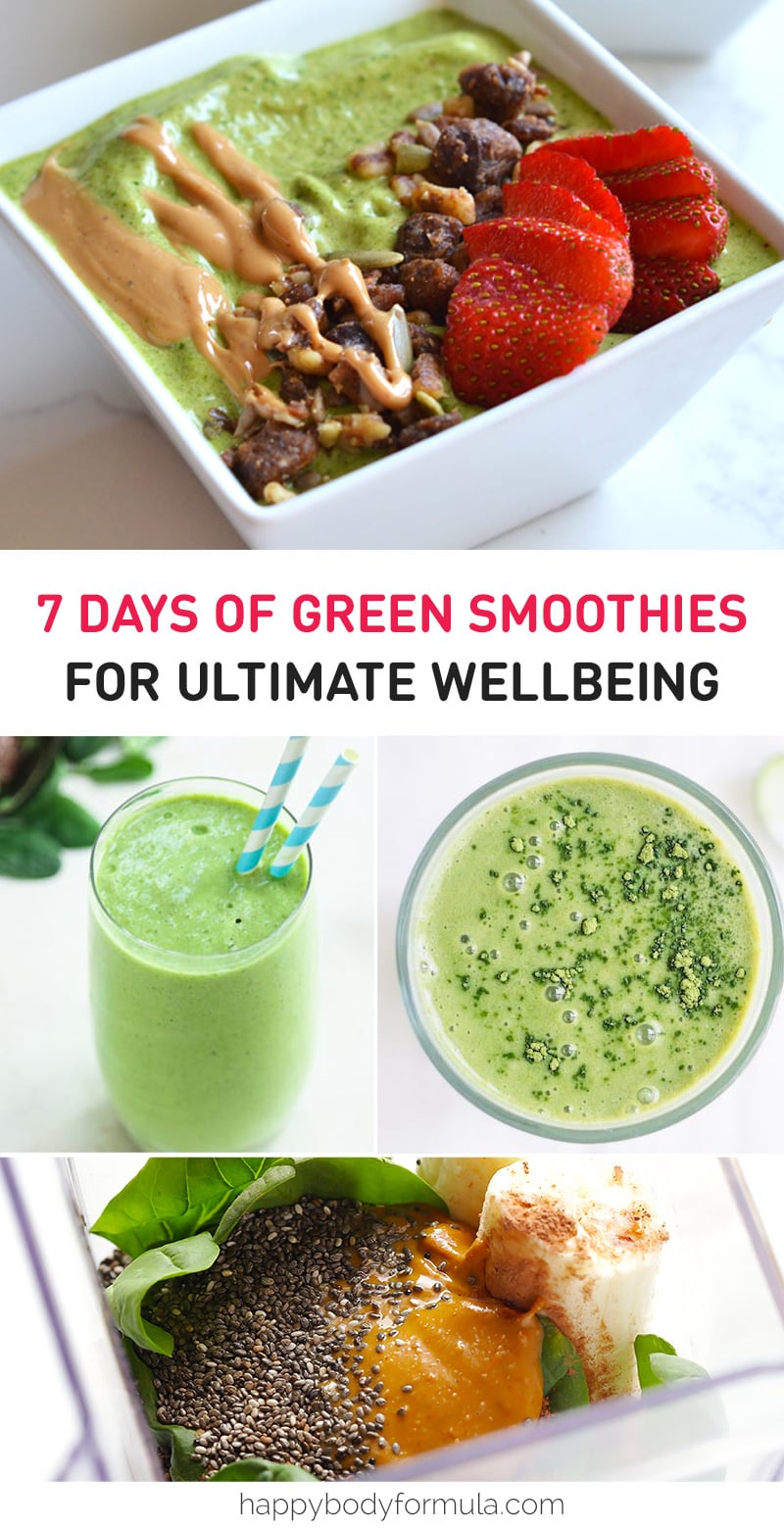 Music, mountains, dogs, travel, food and friends.