The keto diet is fantastic for a lot of reasons. Many people do it specifically to curb their sweet tooth entirely.
See, eating low-carb and going into ketosis where your body is generally burning fat instead of glucose (carbs) for fuel, you tend not to crave those sugary treats as much because your body's thinking, "What the heck would I do with all that sugar?"
You can learn more about the keto diet in our Q&A with keto expert, Leanne Vogel.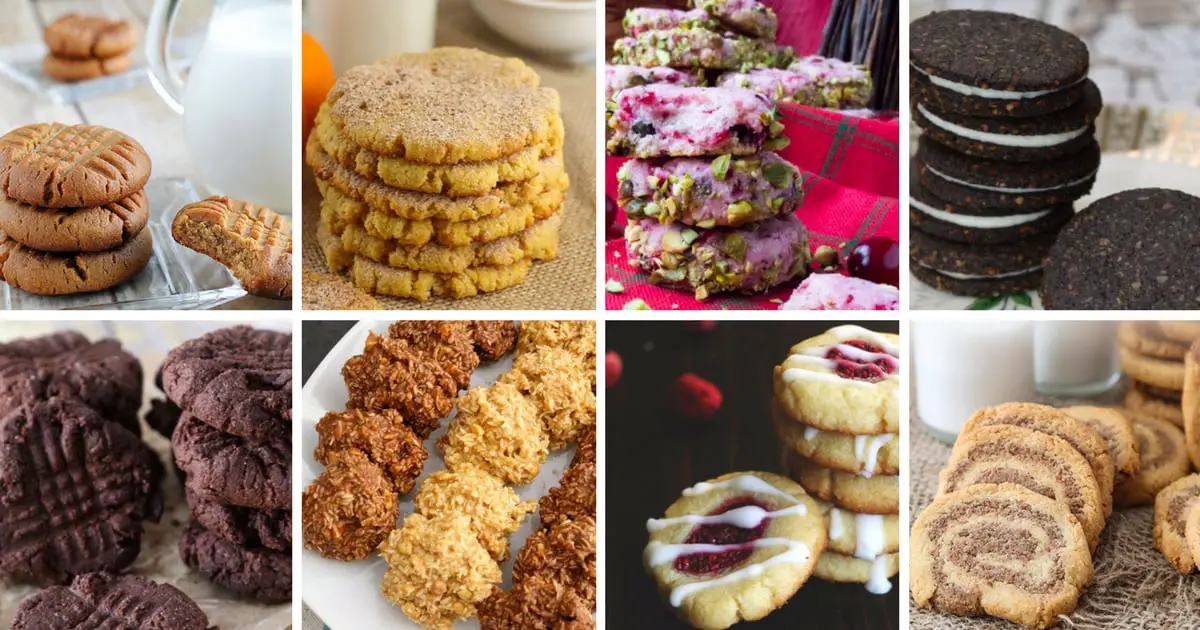 Still, it's nice to integrate a little indulgence into ANY lifestyle. Whether you've got kids and want to keep them satisfied while keeping their blood sugar stable, you need a treat to serve at a party that you might want to take a bite of, or you genuinely DO have a sweets craving to kick, these keto cookies are perfect for any occasion.
Don't forget a cool glass of coconut or almond milk on the side!
If you're looking for more savoury low-carb dishes, check out some of the best keto dinner recipes.
1. The ultimate low-carb chocolate chip cookie
If you're collecting recipes for the low-carb baking to-do list, you have to start with the classics. A good chocolate chip cookie is more and more delectable with each bite.
Crunchy on the outside, chewy on the inside, and a little bit of chocolate in every bite – these sugar-free morsels hit ALL the notes. This is the only recipe you need! Dip in some coconut milk or almond milk for the full experience.
Get the recipe from Sugar Free Londoner.
2. Pumpkin snickerdoodle cookies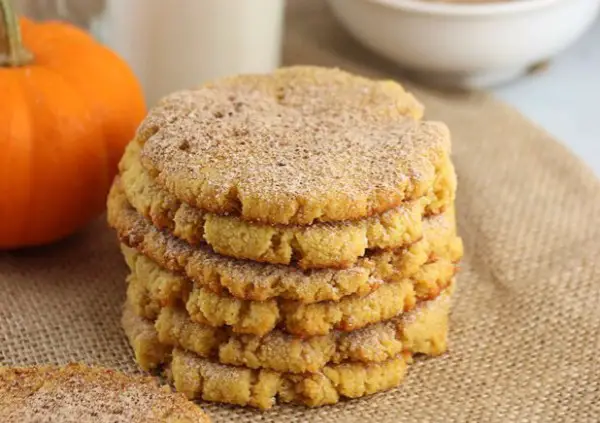 When autumn rolls around, pumpkin fever sets in. This is when you need those sweet treats. Getting your pumpkin fix while sticking to low-carb can be a tough feat considering its starchy sweet nature, but these cookies will do the trick.
Just a touch of pumpkin goes a long way in this snickerdoodle blend, bringing in that cinnamon "sugar" warmth, perfect for pairing with a cup of tea or coffee.
Get the recipe from Ruled.
3. Raspberry almond thumbprints
Thumbprints are like business on the outside and a party on the inside. Fortunately, making them keto is simple by eliminating the sugar and allowing just a touch of real fruit to do the trick for giving these guys that gooey center you look forward to biting into.
The raspberry and almond classic is light, fresh, and zesty – perfect for spring or summer. Get the recipe from All Day I Dream About Food.
4. Peanut butter keto cookies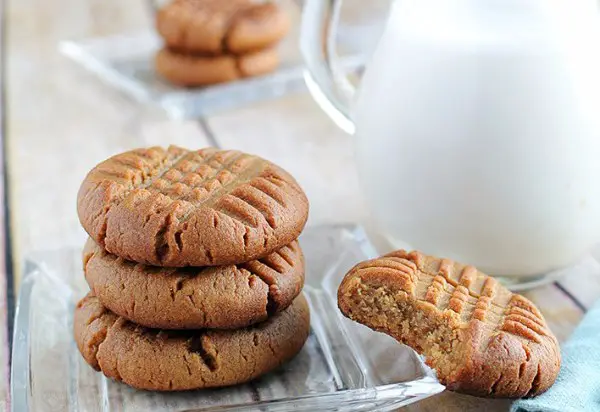 How perfect do these look? Fortunately, peanut butter – or almond butter or cashew butter – is keto-friendly, so the main ingredient in your classic cookie isn't compromised.
The taste and texture is perfect with a nutty richness and unparalleled chewiness. The lines on top really make these feel like the "real deal," and they'll certainly taste like it. Get the recipe from Tasteaholics.
5. Ket-Oreos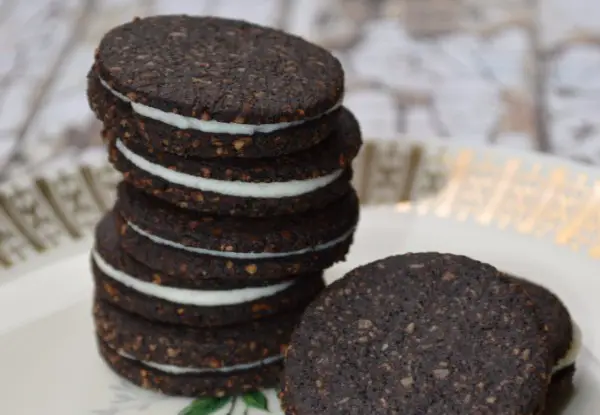 If dipping and dunking is the name of your cookie game, Oreos are probably at the top of your list. There's no way the store-bought package could pass as a keto-friendly snack, so it's obviously time to make your own.
It's totally worth it for these chocolate cookies sandwiched with a creamy, rich centre. It's a simple-to-make chocolate shortbread recipe with cream cheese in the middle. The kiddos will LOVE these, too. Get the recipe from The Primitive Palate.
6. Brown butter coconut cookies
Brown butter is a baking goldmine of flavor. It's deep and rich because it's butter, of course – something you just can't go wrong with. The caramelization adds that extra layer of awesomeness to the mix, though, and these coconut cookies are booming with it.
This is loaded with healthy fats, fabulous texture, and touches of savory from a sprinkle of sea salt. Get the recipe from Low Carb Yum.
7. Five-ingredient chocolate cookies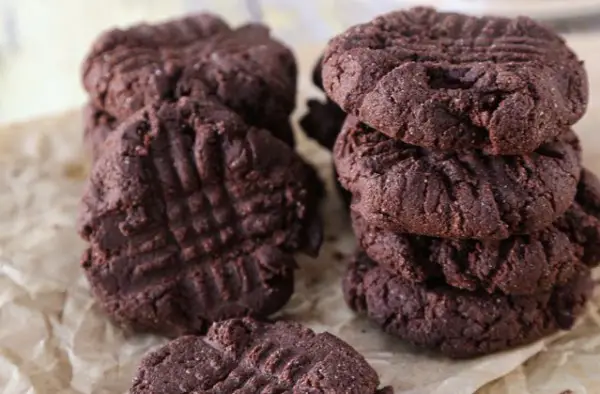 Some of us just have a taste for chocolate. It's a matter of "the more of it, the better," and these cookies are JUST the recipe for the true chocoholic, double-fudge folks out there.
Plus, these contain just five ingredients. The magic happens with a blend of rich cacao powder and nut or seed butter for a final taste reminiscent of Nutella… and who doesn't like Nutella?! Get the recipe from Keto Diet App.
8. Five-minute no bake cookies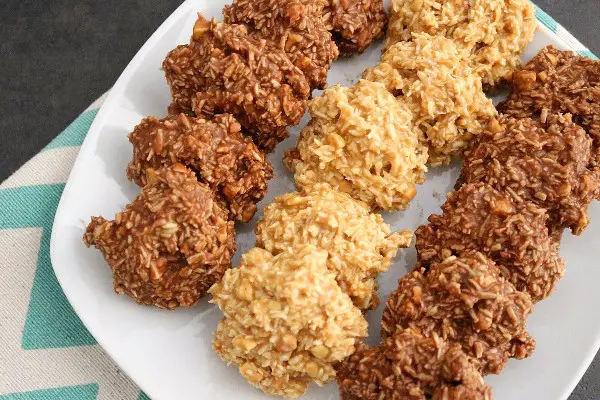 If you need something sweet without the hassle of baking, these no-bake treats are the way to go. Plus, they're made up of pantry staples you probably have on-hand already if you're following the keto diet!
These are a blend of peanut butter and real butter, but you can always sub peanuts for your favorite nut or seed butter instead. You can make the cocoa option, or the regular option.
Either way, these are super simple and take just five minutes to prep. Get the recipe from How to This And That.
9. Cranberry pistachio cookies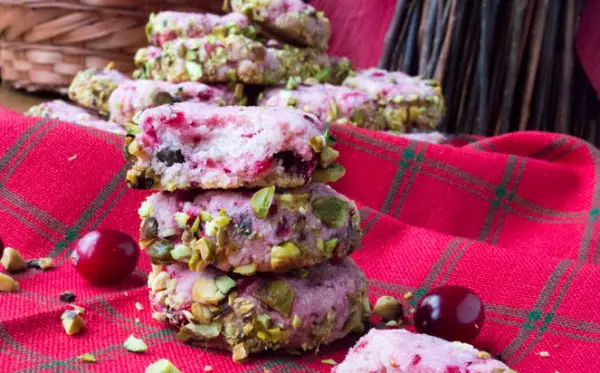 Let these cookies add a splash of color to your world! Cranberries are super low in sugar, tart, and packed with healthy antioxidants.
Paired up with pistachios, these are a fabulous holiday-esque treat that can easily be enjoyed year-round. These are festive, vibrant, delicious, and totally keto-friendly. Get the recipe from Sugar Free Mom.
10. Cinnamon swirl cookies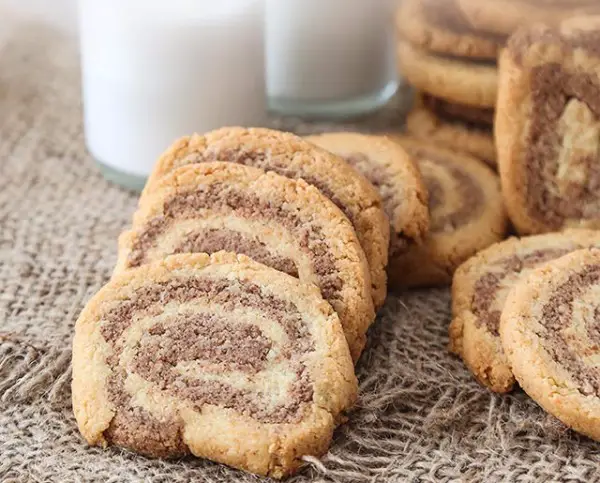 This cookie is basically the lovechild of a classic snickerdoodle and a piping hot cinnamon bun – neither of which are generally found in the low-carb variety.
This recipe changes the game with a gorgeous swirl of sweet cinnamon dough and buttery, drool-worthy goodness. Get the recipe from Keto Diet App.
Which low-carb, keto cookie recipe are you most looking forward to making? Did your favourite end up on our list? Share this with your low-carb eating friends who might need some baking inspiration.
Share this round up on Pinterest!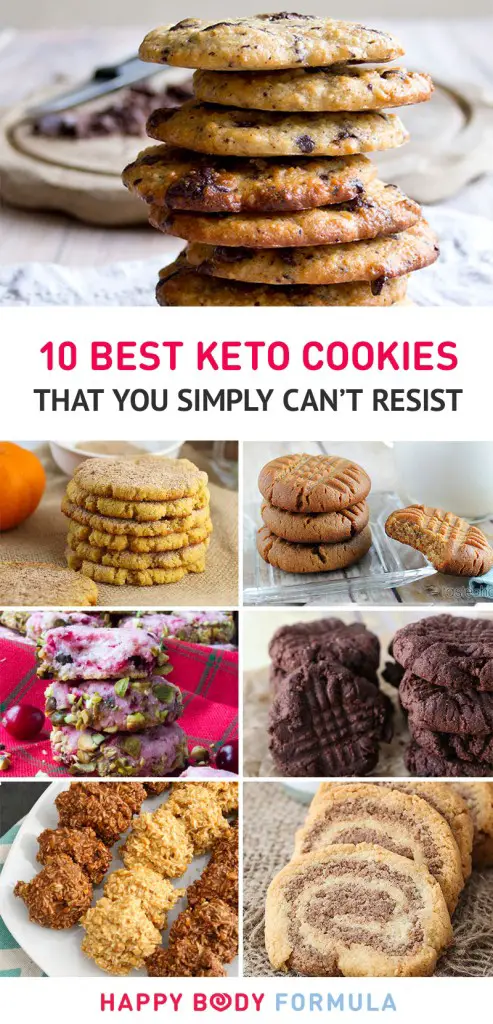 Music, mountains, dogs, travel, food and friends.