There are many reasons to love a good casserole – they are comforting, easy to make, and you get to use up a lot of the leftover ingredients in one dish. I used to make a lot of casseroles when I was a university student because they were cheap to make and I could feed a crowd (my flatmates).
I can't say I paid much attention to the nutritional values of those casseroles at the time, so they were often heavy, made with pasta and way too much cheese.
Let's just say there are much healthier ways to make a casserole and that's why I've put together this roundup of nourishing casserole recipes.
First of all, what is a casserole? Simply put, it's a one-pot dish of various ingredients (usually meat, vegetables and some kind of starchy foods), cooked together in an oven-proof dish called a casserole.
Lasagna, ragout, cassoulet, tagine, moussaka, gratin, pasta bake and Shepherd's pie are all types of casseroles and can sometimes be made on a stove top instead of the oven, or both.
In this round up, we wanted to focus on casseroles made with nutritious whole foods and natural ingredients, and we've selected recipes suitable to paleo, gluten-free, vegetarian and vegan followers.
Some recipes include easily replaceable ingredients like flour (which can be replaced with tapioca starch), so get creative!
You can use the recipes strictly, or make your own variation according to your personal dietary standards. Enjoy!
Casseroles With Meat
Both of these delicious looking chicken and quinoa casseroles are from the Pinch of Yum. Take a pick between the Easy Mexican Chicken and Quinoa Casserole (left) or the Creamy Turkey Broccoli Casserole Divan Style (right).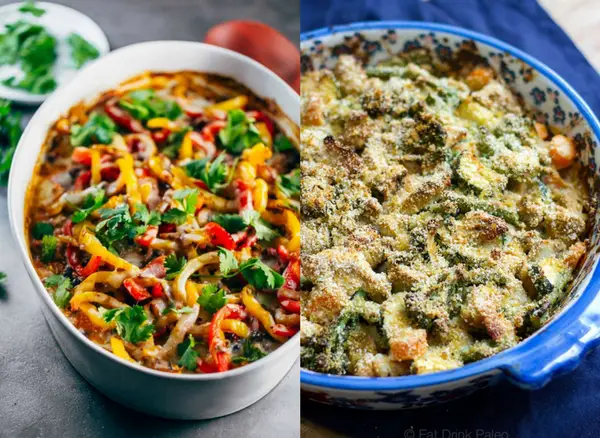 We love healthier adaptations of popular comfort foods such as these low carb, casserole versions of pizza and lasagna. Try the Zucchini Lasagna from the Spicy Southern Kitchen (left) or the genius Cauliflower Pepperoni Pizza Casserole from the Closet Cooking (right).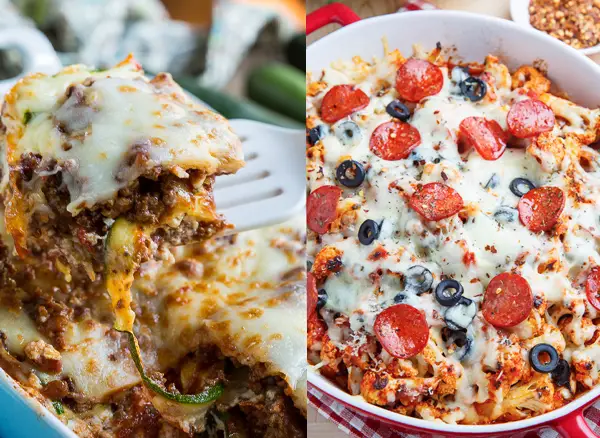 We love cabbage rolls, so this casserole of Unstuffed Cabbage Rolls from the Give Recipe got me really excited. For a dairy and rice-free version, check out my unstuffed cabbage rolls with bacon on Eat Drink Paleo.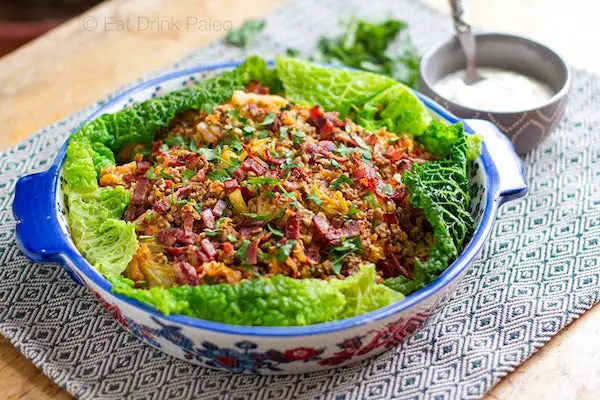 This one is for the fish lovers. Made with cod and loads of vegetables, this paleo-friendly One Dish Fish & Veggie Bake from Cotter Crunch is a must try.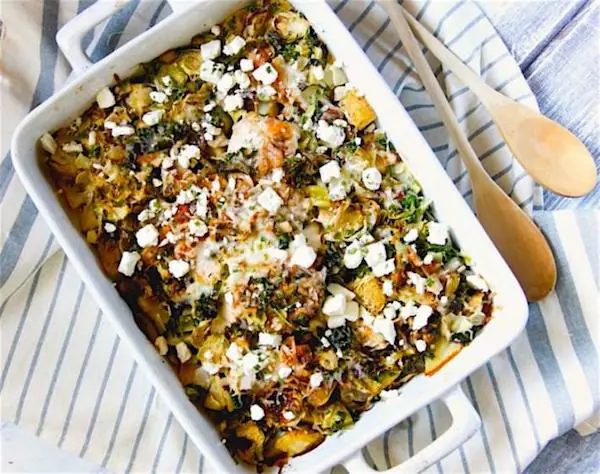 Wild rice works really well in casseroles and I love this Chicken and Wild Rice Casserole from Better Homes & Gardens (left) or the amazing looking Harissa, Broccoli, Spinach & Wild Rice Casserole with Prosciutto from Half Baked Harvest (right).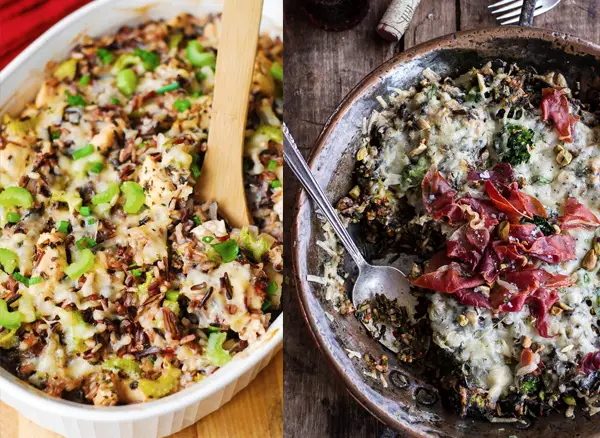 Ali from Gimme Some Oven has two fantastic Mexican and Central American inspired casserole dishes. Check out her Chicken Enchilada Casserole (left) and the Cilantro Lime Baked Shrimp (right), use gluten-free crumbs instead of Panko.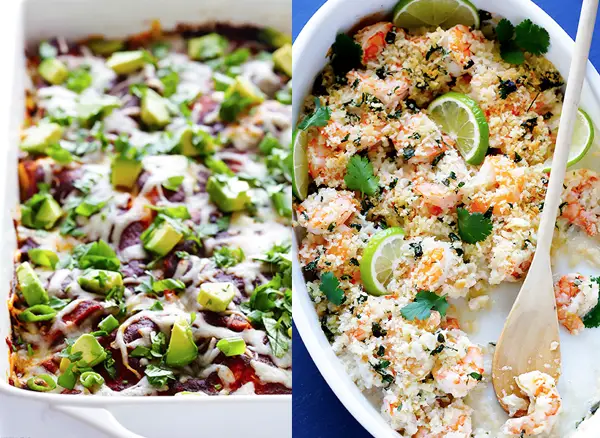 I love the look of this fabulous recipe Greek Turkey Rice & Feta Casserole from the Cookin' Canuk. If you love turkey, try my creamy, yet dairy-free Turkey Broccoli & Mushroom Casserole on Eat Drink Paleo.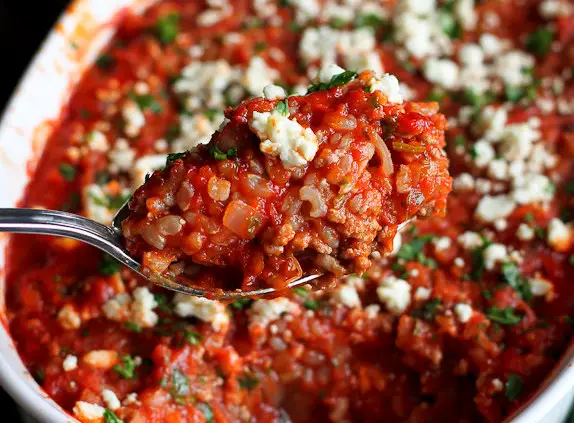 This Easy Lemon, Herb Chicken & Potato Casserole is a great winter and summer recipe – zesty and fresh while still being cosy. You can replace the condensed canned soup with a homemade recipe like this one from My Heart Beets.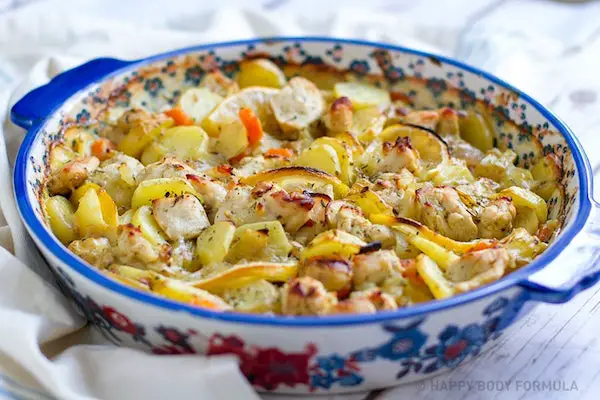 For some savoury breakfast casseroles, check out the Baked Eggs with Chicken Sausage, Quinoa and Salsa Verde from Domesticate Me (left) or the Gluten Free Sausage Breakfast Casserole from Iowa Girl Eats (right). Also worthy is the Spaghetti Squash & Sausage Breakfast Casserole from the Vibrant Life Army Wife (no pic).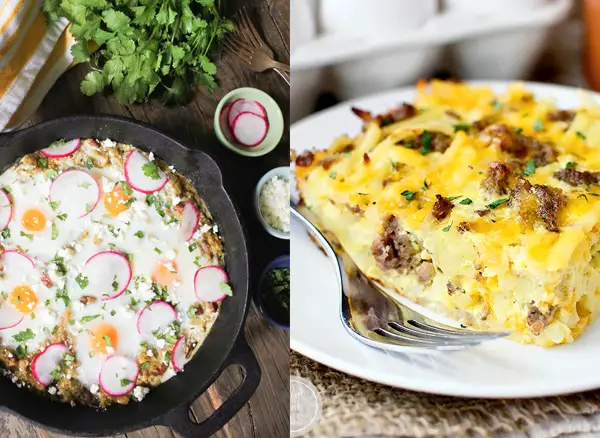 Casseroles Without Meat
Both of these hearty vegetarian friendly recipes are from The Iron You. They both look amazing and I couldn't pick just one. Try the Potato and Kale Gratin (left) or the Cheesy Mushroom Quinoa Casserole (right).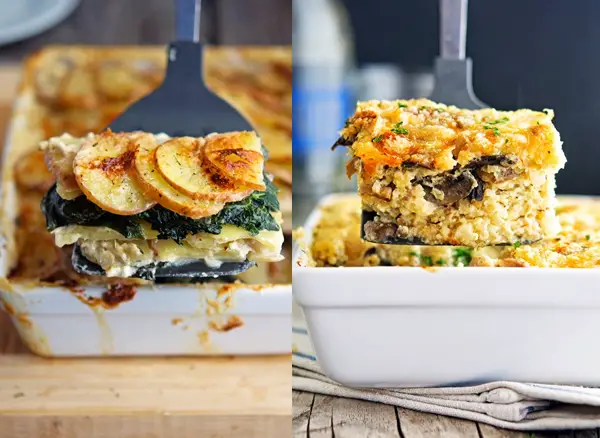 How amazing is this Paleo Sweet Potato Casserole with Pecans (left) from Laura Fuentes? It's vegetarian but can be made vegan as well if you're using coconut oil instead of the butter. On the right we have the Vanilla Scented Sweet Potato Casserole with Toasted Hazelnut Streusel Topping from An Edible Mosaic.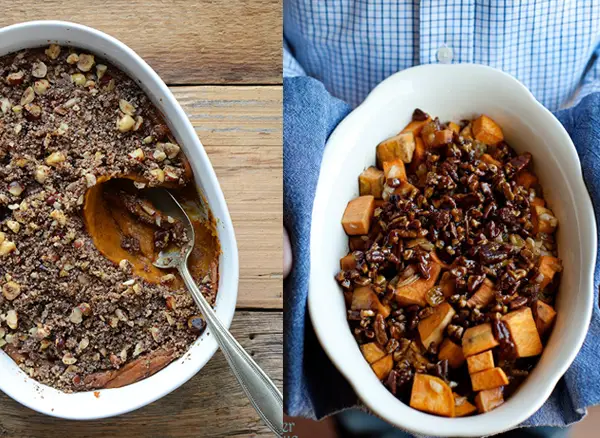 Two more vegetarian gems from The Iron You. We have Easy Zoodle Bake (made with zucchini) and Roasted Cauliflower, Tomato and Goat's Cheese Casserole. The man knows how to cook!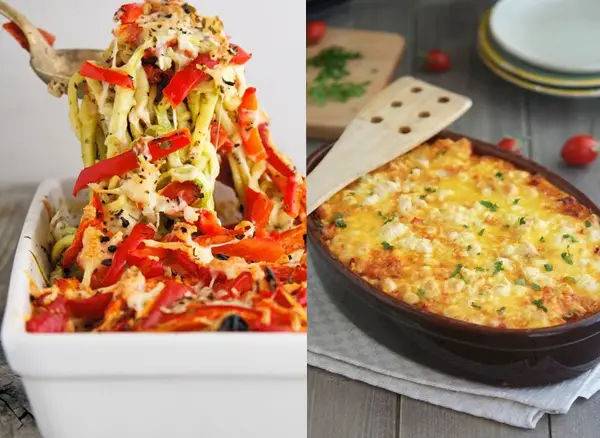 Layered Ratatouille from The Comfort of Cooking (left) or Slow Roasted Ratatouille from Feeling Foodish (right) – you decide!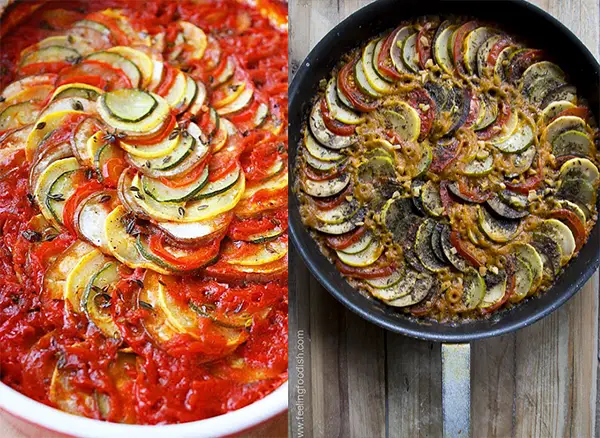 I love both of these dishes from the Feed Me Phoebe blog. The Turkish Eggplant Casserole with Tomatoes (left) looks amazing as does the Curried Cauliflower Casserole (right).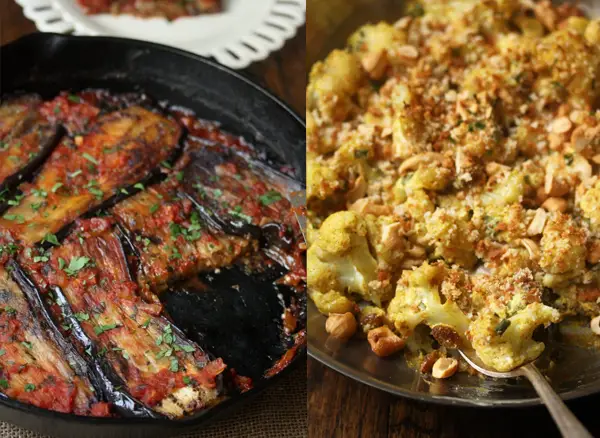 Green bean casseroles are very popular so we've picked two vegan recipes for you. Check out this Vegan Green Bean Casserole from the Minimalist Baker (left) or the Creamy Vegan Green Bean Casserole from the Eat The Love blog (right).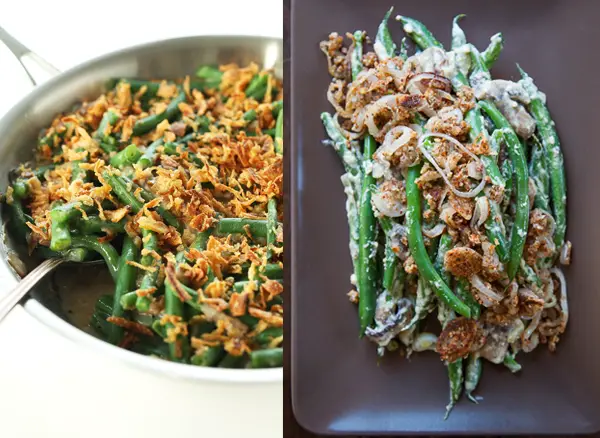 Looking for a savoury vegetarian breakfast casserole? Make sure to check out the Healthy Egg Casserole with Spinach, Pesto and Feta from The Pinning Mama or the Low-Carb Mushroom, Green Pepper, and Feta Breakfast Casserole from the Kalyn's Kitchen.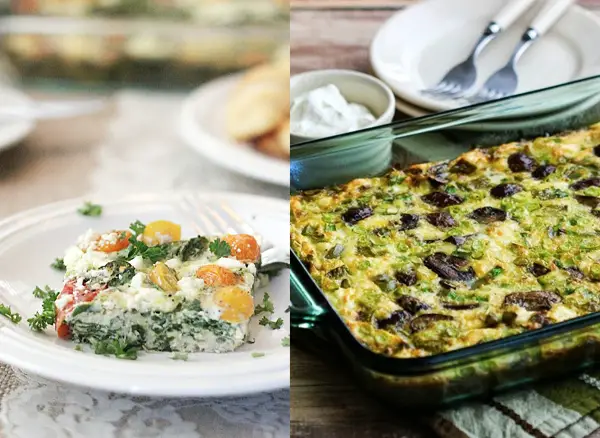 And of the finale we have this lovely recipe for Baked N'oatmeal from Nourish Everyday. It uses coconut, nuts and seeds and sweet potato for a paleo-friendly, hearty and warm "porridge" breakfast.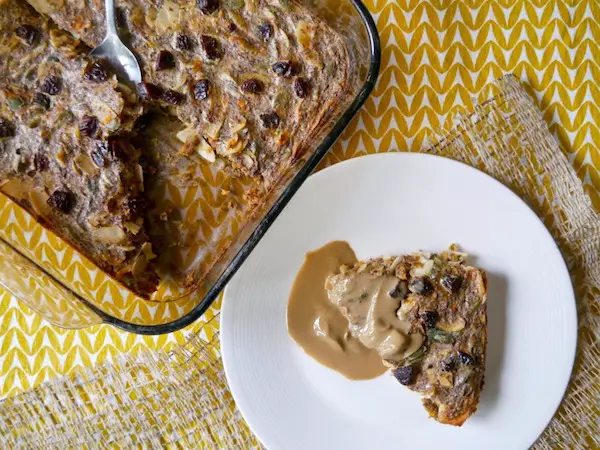 That's a wrap of our favourite healthy casseroles! Let us know what you think or if you have your own favourite casserole recipe.
Music, mountains, dogs, travel, food and friends.