DIY beauty is the way to go for several reasons. If you're reading the labels of even 'natural' beauty supplies at the store, you probably don't even recognize some of the ingredients, let alone trust them. 
There are some trusted brands and truly natural products out there, but they'll generally run you up quite the bill.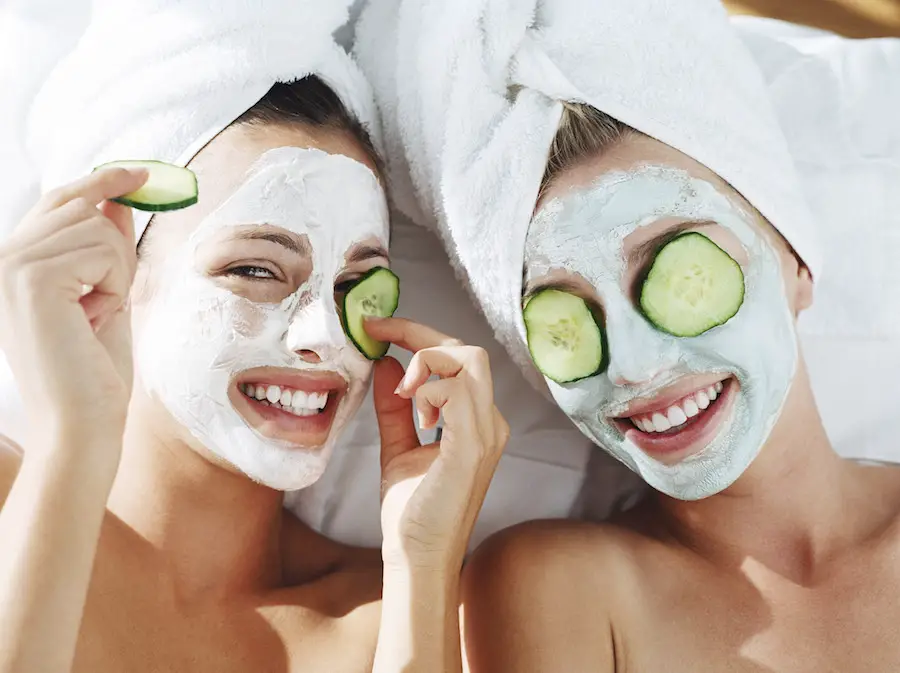 Doing it at home takes away the mystery and the big price tag. The skin is especially important. Think of it like food for your cells. The skin is the largest organ, and it takes in a whole lot every day.
Environmental factors, diet, hydration and so much more impact the health of our skin, so choosing gentle, natural products to clean things up is key to our wellbeing.
These are some of our favorite DIY masks and peel-off masks using some of our favorite ingredients to keep your vanity stash stocked up with.
DIY charcoal + clay mask for blackheads from Root and Revel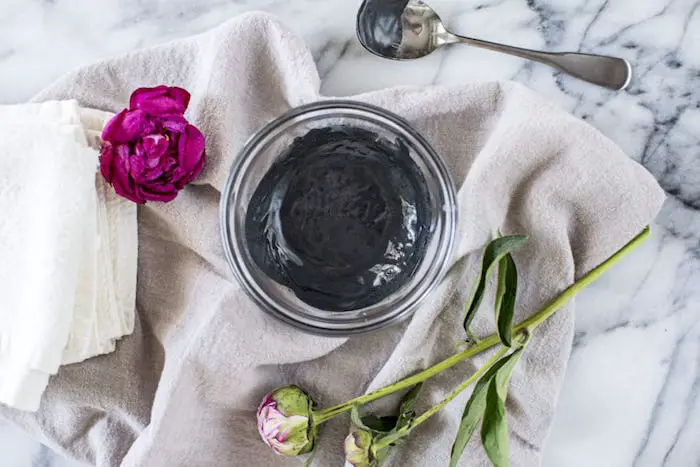 Charcoal and bentonite clay make an amazing mask that peels really well for the full spa treatment. Don't be put off by its dark color – charcoal is incredibly porous and detoxifying, giving it an uncanny ability to pull out toxins from the skin big time.
That's why this mask is especially good for blackheads! Read more about the many benefits and uses of activated charcoal. This mask comes out to around $0.25 per use, so it's a total bargain for a quality product!
Check out the lemon and green tea mask below on how to use gelatine to turn this into a peel-off mask.
Ingredients:
1 teaspoon bentonite clay
1 capsule activated charcoal
1 teaspoon apple cider vinegar
3 drops tea tree oil
Get the full recipe at Root and Revel
Lemon & green tea mask from Beauty Tips 4 Her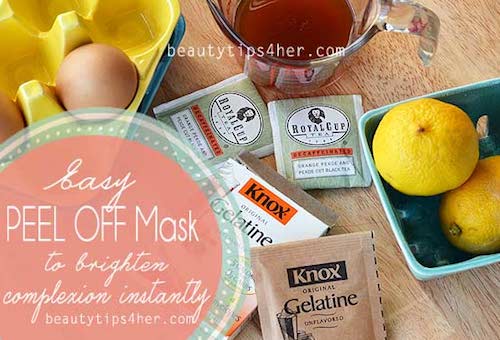 If you root around in the kitchen long enough, you might just discover that you have all these ingredients handy! This mask is rich with antioxidants from citrus, plus a touch of acidity to help naturally exfoliate.
You'll also get some antioxidants with the addition of green tea, while egg whites provide a boost of protein which our skin loves! Finally, the gelatine offers up some collagen to the skin and keeps the mask sticky, so you can get the right consistency to peel it off.
Ingredients:
2.5 teaspoons of unflavoured gelatine
1/4 cup of green tea
½ lemon, juiced
1 egg white
Get the full recipe at Beauty Tips 4 Her
Apple cider vinegar skin peel from Rossina Julissa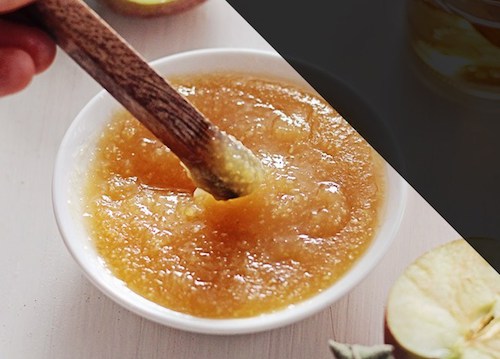 This fruity mask requires just two ingredients. It brings in some ACV to flush out some dead skin cells while actual apples provide something called malic acid which helps our skin detox from heavy metals and help clear up sun spots or uneven tones in the skin.
You'll just let the peel sit and wipe with a cloth. Face peels like this can be more pleasant for those with sensitive skin.
Ingredients:
1 teaspoon of raw apple cider vinegar
1 tablespoon organic applesauce
Get the full recipe at Rossina Julissa
Moringa face peel from Humble Bee and Me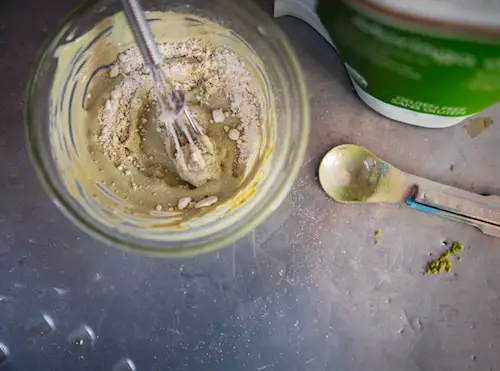 Moringa is one of our favorite green superfoods, but we don't just love it for recipes to eat; it's a lovely addition to your beauty routine. Some of the benefits of moringa include its antioxidant content and anti-inflammatory properties that can reduce swelling and redness in the skin.
Honey can also offer anti-redness benefits, along with being antibacterial and antimicrobial to kill any bacteria on the skin causing irritation.
Ingredients:
5mL or 1 tsp warm water
1/4 tsp raw honey
1/4 tsp moringa leaf powder
5 1/2 tsp white kaolin clay
Get the recipe at Humble Bee and Me
Homemade 'Biore' strips from Barefoot Blonde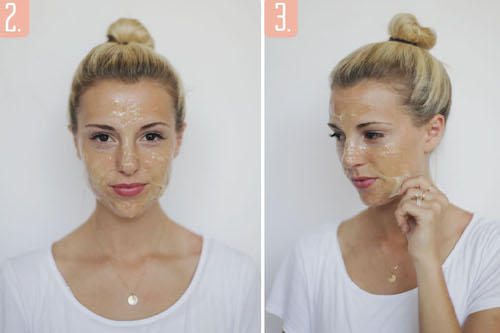 Two ingredients? Yep, no joke. This recipe is perfect for the skincare minimalist who needs a quick solution. Spoiler: it's just gelatine and milk! Smooth skin is one step away.
Get the full recipe at Barefoot Blonde
What is your favourite DIY beauty recipe? We want to know! Peels, masks, and scrubs – share your skincare secrets! Share on Pinterest from here.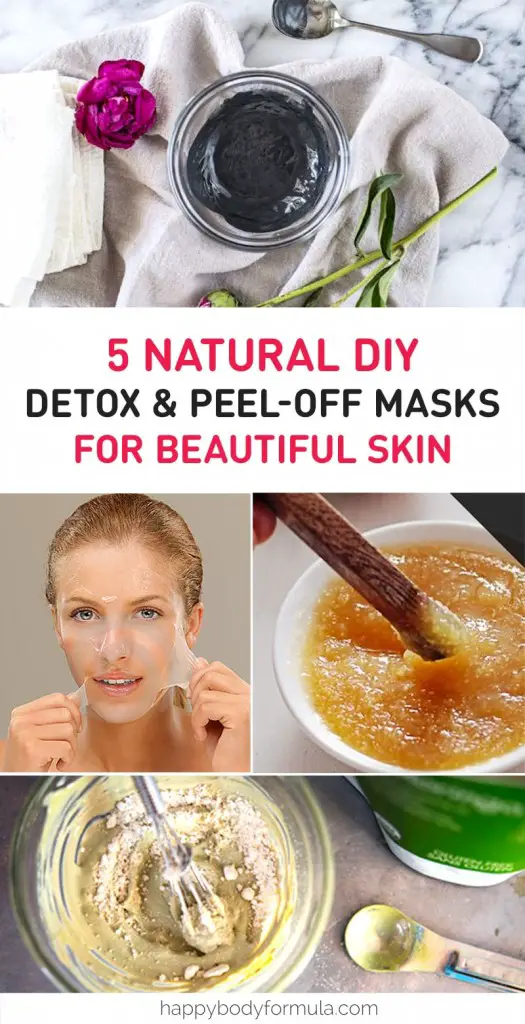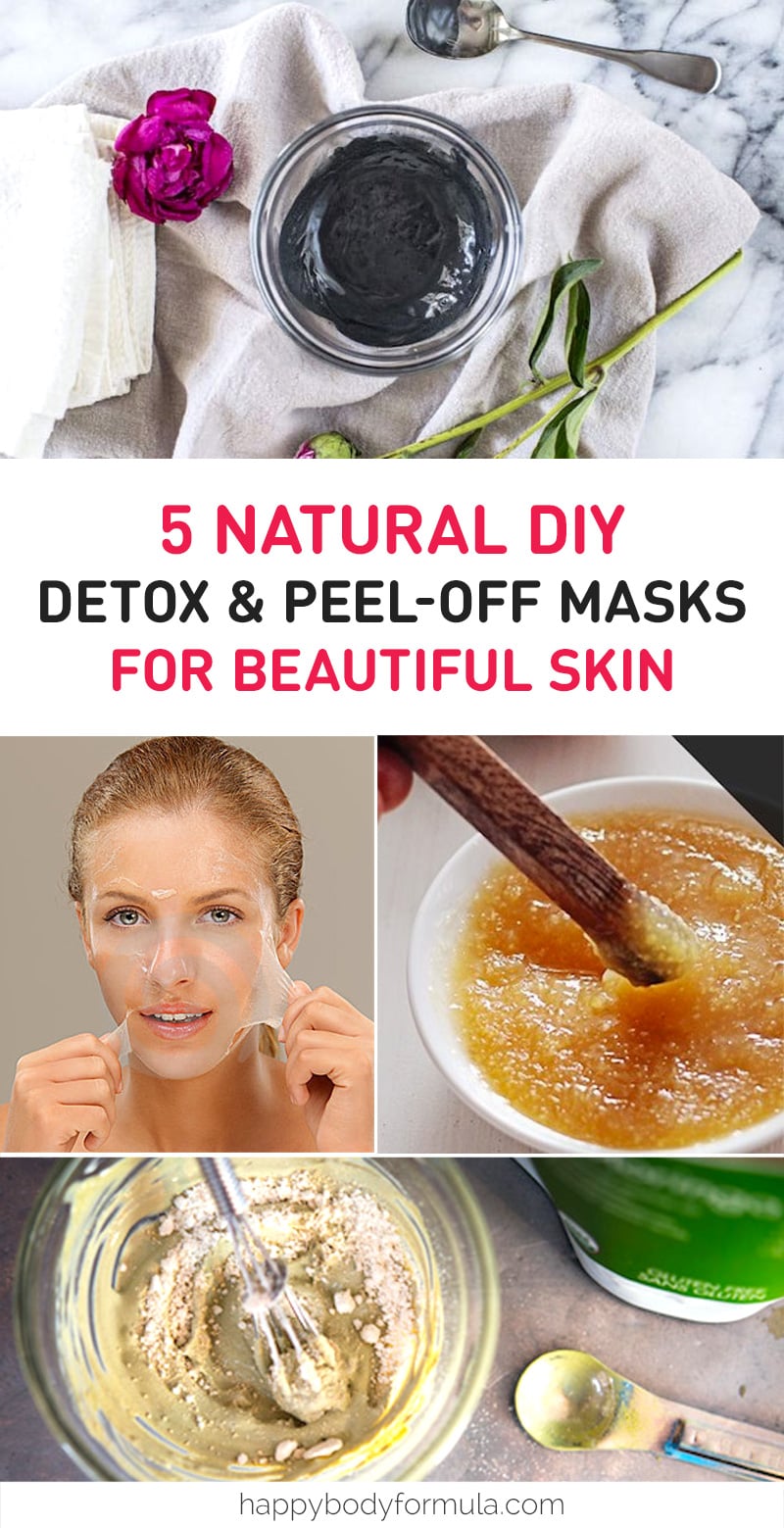 Music, mountains, dogs, travel, food and friends.