Is your nose feeling a bit stuffy? Are your allergies starting to flare up again? If you've landed on this website, chances are, you are seeking a way to give your nose some type of relief.

Well, I must say, you've come to the right place! Air purifiers are a fantastic way of removing dust, allergens, and other pesky particles out of the air. If you're looking for a comprehensive list of some of the best available air purifiers in the market, look no further than down below!
| | | |
| --- | --- | --- |
| | | |
| Coway Mighty Air Purifier | | |
| Germ Guardian Air Purifier | | |
| | | |
| | | |
We've put together a list of the top 10 best air purifiers in 2021, so no matter what, you can feel confident your purchase won't be in vain! By giving a small description and pointing out some pros and cons for each product, we make it simple for anyone who is looking for a quality air filter to match their style and budget.

We put this page together in the hopes that you won't have to visit another website once you've read through (except Amazon of course).
Don't spend a preposterous amount of time looking at individual products on their website, instead, sit back, have a sip of tea or coffee, and take your time strolling through this page. 
[toc]
Air Doctor Purifier
---
Finally...we've come to the end, and yes, we've saved the best for last! The Air Doctor Purifier is the behemoths of air filters, able to purify a huge 900 feet room with ease. This Energy Star Certified, 4 stage filtration air filter can completely change the air in the room three times per hour!

With a hassle free return policy, you can buy this exceptional, top of the line air filter without worrying about getting screwed over if it happens to not function properly.
It's one of a kind UltraHEPA filter is arguably the best in the market, purifying your air and leaving it with a freshness comparable to the outdoors. However, this amazing quality air filter does not come cheap. 
Coway Mighty Air Purifier
---
I know you may be getting tired of reading, but we are almost to the finish line! Second to last we have the Coway Mighty Air Purifier, designed to accommodate an impressive 361 square feet.
A feature that sets this product apart from the pack is it has a 4 stage filtration system (Pre-filter, Deodorization filter, True HEPA filter, Vital Ion).

That's not all, the Coway Mighty has a pollution sensor that gives you feedback on air quality in real time!
When no pollution is detected for thirty minutes, the air filter automatically sets itself to Eco mode to save energy. The price tag may be a bit higher than the others, but the quality can not be denied.
Germ Guardian Air Purifier
---
The Germ Guardian uses a special charcoal filter to reduce or eliminate common odors all the way to wildfire smoke. About the size of your sofa but thin enough to squeeze in any corner of your home, this Energy Star Certified air filter is highly effective and won't rack up your energy bill.

Do you want UV-C technology sometimes, but not all the time? This air filter allows you to turn it on or off at your leisure. Even with all its upside, this air filter does have its fair share of critical reviews.
Multiple customers had the same complaint of the product refusing to turn on after less than five months, so be sure to look over all the reviews before buying this product.
LEVOIT Air Purifier
---
Designed in California, this 100% ozone free air filter does not use UV or ions, which leave measurable ozone (harmful air pollutant) in the environment.
Whether it is pet dander giving you problems or seasonal allergies, this highly efficient HEPA air filter has a 3 part filtration process similar to the Winix and PureZone.

It's night time function gives off a soft blue light, making it a perfect night light for kids. On top of the fact that this air filter is dead quiet on Speed 1 (3 speeds available), it is perfectly made for night time operation.
If we are forced to play devil's advocate, the buttons are a bit sensitive and its 2-year warranty does not apply if it is purchased over Amazon (which is kind of ridiculous).
Winix Air Purifier
---
This air filter created by Winix comes with a washable filter, something the other air filters so far have not been able to claim!
Equipped with smart sensors that adjust the air fans as needed, this state of the art air filter can comfortably cover medium and large rooms with little to no hassle.

On the flip side, the Winix Air Purifier is the size of a small cabinet. So if you're looking for something small and discreet, this likely isn't the air filter for you.
It's price tag is higher than most of its competitors, but this is a quality product that won't break down on you so easily.
Pure Enrichment PureZone Air Filter
---
Unlike its competition, the PureZone Air Filter comes with UV-C light that is able to safely eliminate microorganisms such as bacteria, fungi, germs, and viruses.
Similar to the MOOKA, it works by using a 3 stage filtration process to eliminate all the dust, allergens, and odors that give your nose a hard time throughout the day.

The PureZone's intuitive control panel comes with three speed settings and a timer that can be set for 2, 4, or 8 hours. It's whisper quiet operation makes you forget it is even in the room, making this air filter a top seller on the internet.
MOOKA Air Purifier
---
Similar to the VEVA 8000, the MOOKA Air purifier can filter particles in the air as small as .3 microns. Its unique 360-degree air intake and discharge design allow it to maximize air flow to provide fresh and healthy air at all times.
This product filters air by using a 3 stage filtration system: Pre-filter, HEPA filter, and Activated Carbon Filter. With a one-button operation, the MOOKA is as easy to use as it is effective in purifying your home or office space.

For customers who aren't satisfied with the MOOKA, the company offers a 30-day money back guarantee and 3-year warranty. One downside to the product is you can't turn the light off while it's running, but that shouldn't be too much of a problem.
Hamilton Beach Air Purifier
---
The Hamilton Beach Air Purifier comes with a permanent HEPA air filter that can be vacuum cleaned, which means you won't have to purchase a new filter every six months!
It's bold tower design has a simple control knob to use, so you likely won't need to watch a YouTube video to figure out how it works.

Similar to the Blue Pure 211, this product has received the Amazon's Choice award due to its solid ratings and consistent customer satisfaction.
That being said, multiple not so happy customers complained about poor packaging leading to the item coming broken and it being too loud.
VEVA 8000 Air Purifier
---
Next up we have the VEVA 8000, a high-efficiency particulate air (HEPA) filter that captures 99.97% of allergens and dust as small as .3 microns. Not good enough?
It also comes equipped with four pre-cut premium carbon filters that eliminate odors from pets, cooking, smoking, and more.

This innovative air filter with its sleek design is as aesthetically pleasing as it is efficient in purifying your air. If you are a prime member, the price drops from $199.95 down to $99.99, talk about a deal!
To compliment this product even more, the company offers a 2 year registered and lifetime support from VEVA to assist you with any questions or concerns you may have.
Blue Pure 211+ Air Purifier
---
Starting off we have the Blue Pure air filter, designed for medium to large rooms between 400-600 square feet.
The Blue Pure has a comprehensive filtration system that can capture up to 99% of all common airborne pollutants. In addition to this powerful cleansing, the advanced filters are quiet, giving off only a slight humming sound in the highest setting.

This highly rated, well-priced product has been given the Amazon's Choice recommendation by the website due to its consistency and positive ratings. Even with all its upside, no product is ever perfect.
This air filter uses electrostatic filtration, which for those of you who don't know, means the filtration is accomplished through static electricity. Compared to other types of filtration, electrostatic filtration is not the best money can buy. 
Whew...that was quite the list! Hopefully you were able to find an air purifier that fits your needs and budget. Still not sure which air filter you want to buy? 
If money is not an issue, definitely consider going for the Air Doctor or the Coway Mighty. If you are on a budget, I would recommend my personal favorite, the MOOKA Air Filter.

When it comes to choosing the right air filter, make sure you take into consideration which perks you want most, what you are trying to eliminate (odor, bacteria, or allergens), and where it will be placed.
Remember, no product is perfect, but all ten choices listed above are highly recommended due to their consistency over time and overall strong ratings. Make sure you choose your favorite air filter and place the order today to give your the nose the fresh, quality air it deserves!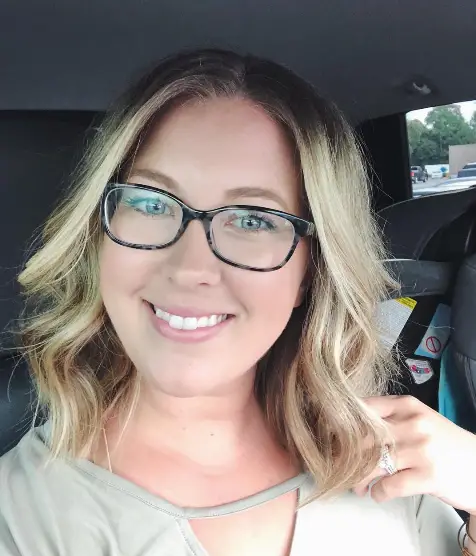 Lauren Gamble is an author, mompreneur, co-founder of Naturally Made Essentials. She is on a mission to help thousands of women across the world achieve a healthy, happy lifestyle through teaching natural health practices.