Are you a fan of beets?
If not it's okay, a lot of the population can not stand the taste of beets and definitely dislike that it could stain their teeth red.
Did you know that beets can help to increase your circulation, to regulate your blood pressure, provide oxygen to your muscles, is detoxifying and helps support heart health?

Guess what? You don't have to eat beets to get their nutritional benefits!
| | | |
| --- | --- | --- |
| Bulk Supplements Beet Root Powder | | |
| | | |
| | | |
| | | |
| | | |
There are beet root supplements that are in powder and capsule form.
A lot of these products are 100% pure products with natural ingredients, no sugar added and give your body a great source of nitric oxide which it has probably been missing as you get older.
The following list reviews the top 10 best beet root supplements in 2021 that can help you and your family to get the energy, improved circulation, and anti-inflammatory benefits of beets all without having to eat a single plant.
[toc]
Bulk Supplements Beet Root Powder
---
The Bulk Supplements Beet Root Powder comes in six different sizes from 3.52 ounces all the way to 705 ounces, which allows you the customer to have the product size that works for you and your needs.
This beet root product is a clean and pure powder that is lab tested for it's purity and quality and it doesn't have any additives or fillers.
This powder can help you to improve your endurance when working out, to have better cardiovascular health and to enjoy natural anti-inflammatory benefits.

It is suggested that you take 7000mg of this beet root powder daily, which is a tablespoon and you to can split that up in to 2 separate servings. This product is full of glutamine to offer immune support, it is nitrate rich which will help your blood flow and your muscles.
Beet root is packed full of vitamins A, B6, and C, plus it has magnesium, potassium, iron, folic acid and antioxidants.
HumanN SuperBeets
---
The HumanN SuperBeets comes in 2 flavors black cherry and original apple and is available in a 1, 2 or 3 pack with containers that are 5.3 ounces, which is enough for 30 servings.
The SuperBeet product comes from high quality beets that are Non-GMO that are sourced from the U.S. This product is stimulant free, preservatives free, has no caffeine, is vegan and is gluten free.

You will receive the nitric oxide equivalent of three whole beets in each serving of SuperBeets. It is great for circulation, energy and blood pressure support. This product is made by a company that is back by 15 years of research at the University of Texas.
Nu-Therapy Power Beets
---
The Nu-Therapy Power Beets is available in 30, 60 or 120 serving size. This Power Beets product comes in a Acai Berry Pomegranate flavor allowing the customer to have a refreshing fruity flavor instead of the potent earthy flavor that is usually found when consuming beets.
You get to enjoy this flavor without artificial colors or sweeteners and there is zero added sugar in Power Beets.

Power Beets are made from Non-GMO beets and it is a gluten-free product. Power Beets is a superfood that is rich in Nitric Oxide, helps to provide natural energy, can improve your stamina and circulation.
Power Beets is a super concentrated formula that offers two times the servings compared to their competitors.
NusaPure Beet Root
---
The NusaPure Beet Root is a Non-GMO, vegetarian capsule that is made from organic beets, is gluten-free, sugar free and is packed full of pure ingredients.
The NusaPure products are made in an FDA registered facility that in is in the U.S. and it is held to the strictest quality control and standards. NusaPure is made without artificial flavoring, fillers or harmful products.

The NusaPure capsules are great for lowing your blood pressure, improving your stamina, helping your skin health, and it is a great source of vitamins A, C and Iron.
These capsules are odorless, tasteless and are very easy to swallow. NusaPure offers a 30 day for any reason 100% money back no questions asked guarantee.
Raw Nutrition NutriBeet
---
The Raw Nutrition NutriBeet is made from a 100% organic, Non-GMO beet root that is flavored with a natural cherry sweetness that doesn't include any sugar, artificial sweeteners, colors or fillers.
The NutriBeet powder comes with an innovative Scoopie that helps to pour your product in to your bottle, cup or shaker without making a big mess. This product is made in the USA and is 14.8 ounces of product, which is 50% more servings than NutriBeet's leading competitor.

NutriBeet is packed full of health benefits that it gets from the beetroot that include an advanced blend of Nitrate Stimulating Amino Acids, Electrolytes, Vitamin B6/B12, and BCAA 3:2:1 Muscle Recovery Support.
The NutriBeet manufacturing process is done with a cutting edge freeze-dried method that helps the beetroot to retain it's nitrates and nutrients. NutriBeet is a great product for stamina, energy, circulation, healthy blood pressure and muscle recovery help.
Think Remedy Aged Beet Root
---
The Think Remedy Aged Beet Root is made from specially fermented beets that helps to double the nitrate content and eliminate the sugars, which makes this a healthier product especially for people with diabetes or sugar sensitivities.
These beet pills are manufactured in a GMP certified and FDA registered facility, these beet capsules are gluten-free, non GMO and vegan.

There are zero extracts or concentrates used in this product, all natural ingredients are used and there is minimal processing done to make this product.
The Think Remedy product is great for helping to detoxify the body, it will help to stimulate your digestion and they are rich in necessary phytonutrients. Think Remedy products comes with a 30 money back guarantee.
Tribal Naturals Beet Supplement
---
The Tribal Naturals Beet Supplement is a beet root powder that is meant to be the ultimate pre and post workout drink that is made from Non-GMO beet juice concentrate and Non-GMO organic beet extract.
This beet drink mix is made with a natural black cherry flavor that will help you to enjoy your beet drink without the earthy beet flavor. This beet powder is made with all natural ingredients and is free of artificial sweeteners.

Tribal Naturals is an energy boosting, fast muscle recovery, anti-inflammatory beet supplement that will help to lowers your cholesterol and has properties that can slow down dementia. It is rich in Vitamin C, Folate, Calcium, Magnesium, Potassium, and L-arginine.
Havasu Nutrition Beet Root Powder
---
The Havasu Nutrition Beet Root Powder is a beet root powder that is made from the highest quality beets that are specially formulated, free of preservatives and artificial ingredients and it's 100% pure.
This product is made to support the fast recovery and athletic endurance for both men and women. Havasu Nutrition's product will help to support healthy blood pressure, enhance your mental focus and thoughts, improve blood flow and circulation and help prevent dementia.

This formula is rich in phytonutrients such as nitrates, betaine, and phenols. Havasu Nutrition is tested in a state of the art ANS facility, tested by a third party to assure it's potency and then tested at a ISO accredited lab. This Beet root powder comes with a 60 day 100% hassle-free money back guarantee.
PrimeLife Beet Root
---
The PrimeLife Beet Root is a pure beet root capsule that gives you 8 hours of nitric oxide in one dose. PrimeLife capsules are a professional grade beet root nitric oxide supplement that are tasteless, stimulant free and don't have any calories.
These beet root supplements can help improve your stamina, regulate your blood pressure and boost your blood flow.

This is a triple action formula that besides having beet root also has watermelon seed powder which is high in L-Arginine and hawthorn leaf extract which is high in proanthocyandins.
This beet root product has more nitrates than a pound of green leafy veggies. This product can help your body get the nitrates that it hasn't been getting as you've gotten older and it will help to deliver oxygen to your muscles.
NutraChamps Beet Heat
---
The NutraChamps Beet Heat is a black cherry flavored beet root product that doesn't have any added sugar, meaning you can have a the benefits of beets without the earthy beet flavor.
NutraChamps is packed full of beet root powder but there is also premium vasodilators patented Vaso6 (from green tea leaf) and grape seed extract. This product is known for it's high levels of giving you an enhanced performance, endurance, energy and stamina.

The Beet Heat is a product that comes with a scoop to help you to mix it in with your water or juice. This beet powder is vegan and Non-GMO, plus it is made in the USA
Which Beet Supplement Should You Buy?
Here you have 10 different loaded full of beet root products that can help not only your nitric oxide levels, regulate your blood pressure and give you a natural boost of energy.
Beet is a plant that has been around for thousands of years and has always had great health benefits but it hasn't always been a food that people wanted to consume.
These products give you all of the benefits of eating beets but without the drawbacks.

All of these products are incredible and can help you to reach your health goals in so many different ways.
All of these products are incredible and would be a great addition to your natural health regime but if you are looking for one to get right now try out HumanN SuperBeets.
Not only are they packed full of all the benefits you can get from beets, they have a natural cherry flavoring and they are backed by a team of world class scientists who are focused on Nitric Oxide benefits within your body.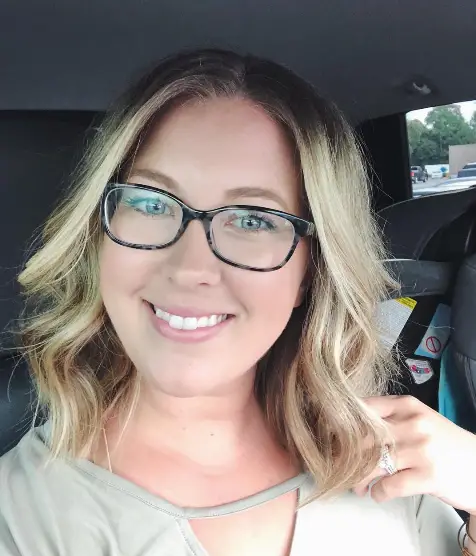 Lauren Gamble is an author, mompreneur, co-founder of Naturally Made Essentials. She is on a mission to help thousands of women across the world achieve a healthy, happy lifestyle through teaching natural health practices.