Buying the right brain supplement can be as daunting as going shopping for that perfect dress.
You go through so many dresses, so many stores, so many deals and can't decide on which one will be the best dress for you!
You finally find that perfect dress, but then you see a similar same dress in another store and its on sale. Its not as expensive and the quality is not as good, but it fits you nicely.
Do you go for the cheaper brand?
Or do you go for the name brand that is way more pricey but will ultimately make you feel better.
[toc]
Challenges With Picking a Quality Nootropics
Like shopping for dresses, shopping for supplements can be as equally daunting. New products are coming out every single day.
When it comes to supplements for increasing brain power, the list is endless.
How do you know which ones will give you that brain power that we need to get through every day.
With the increasing demands at our workplace, home life and love life, it gets more difficult to balance our lives, let alone our brain function.
Would it not be amazing if we could get more clarity, focus, concentration and memory?
The Benefits of Using Brain
Supplements
As we age, we start to see and feel our bodies change. Once you could jog up flights of stairs and now your knees hurt when it rains and you can barely get up two flights of stairs before feeling winded.
Sure genetics has a lot to do with it, but you can use preventative measures to either slow down or inhibit those factors that we are genetically predisposed to.
As a consumer, we are much more cautious these days to everything from our eating habits, shopping habits to our health habits.
Just as our bodies change as we age, our memory also declines. There have been many studies on the brain and through several studies and scanning it is proven that aging can cause the brain to shrink.
As the nerves in the brain shrivels, the cerebrospinal fluid cavities get larger and even leaves gaping holes in the brain.
Scary thought right?
I am in my 40's now, and I find it much more difficult to concentrate and memorize new things.
I admit I am not sharp as I was in my early 20's. As a computer programmer, it has become much more difficult to learn new information at my workplace. 
The continuing learning never ends. Competition is growing and you have to keep up with the changes to keep your job and your sanity.
I know myself I am always in search of the perfect cream to restore my youthful appearance. I have spent so much money on potions and lotions to find that perfect combination.
The brain is similar as it also has to be restored to shed off the aging process.
How do you know which supplement for the brain will be most effective?
The list is endless. Here are the top 10 best brain supplements on the market in 2021.
Qualia Mind Nootropics
---
Qualia, also known as the "God pill," boosts focus, memory, mental clarity and strengthens cognitive functions. This is a premium supplement that helps support mental performance and brain health.
The line of Qualia nootropics have been researched and developed by scientists specializing in neuroscience and organic Chemistry. May top athletes and celebrities have tried it and attest to its power. The laboratories are designed to keep the freshest ingredients preserved and never lose their potency.
Mind Lab Pro Nootropic
---
Mind Lab Pro promotes their brand as being the cleanest brain supplement ever developed. Their capsules are also vegan and are 100% brainpower. No additives, just pure ingredients with high potency.
Mind Lab Pro Nootropic capsules gives oxygen to the brain as well as enhancing mood, attention span and creativity. They describe that their product "fertilizes" brain cells and renews them for rapid growth.
Perfect Keto Nootropic
---
This product may already sound familiar as there is the popular KETO diet that many people are following. This comes in a powder form and can be added to any of your favorite smoothies.
You can drink this hot or cold. This blend has exogenous ketones that helps to fuel and give you the energy to perform cognitive activities with more precision and concentration.
Onnit Alpha BRAIN
---
Alpha BRAIN may help you remember names and places, focus on complex tasks, and improve your mental speed in response to stimuli.
Whether it is a work project, a social gathering, or an athletic performance, taking Alpha BRAIN is like another gear for your brain. We can always use an extra gear. Half the time we are running on empty.
Neurofuzion
---
Neurofuzion, is good for relaxing tense muscles when under stress and promotes a healthy restful sleep. This product is more concentrated to relieve depression and anxiety.
Due to these strong ingredients such as Lithium, there may be several side effects such as delirium, incontinence, diarrhea, dizziness, dehydration, fatigue and may leave you feeling dazed.
BioTrust Brain Bright
---
This product has triple action brain enhancement properties. It has pure ingredients like Ginkgo Biloba. It also contains a Russian herb called Rhodiola rosea. This herb is said to have decreased levels of the stress cortisol which boosts brain power and short term memory.
Own to decrease levels of the stress hormone cortisol and boost resilience, brain power, and short-term memory.
Bulletproof NeuroMaster
---
The BulletProof Neuromaster was Formulated to boost deprived brain cells naturally. It supports brain health, memory and focus. It is extracted from Arabica Coffee berries.
They use cutting edge technology and their ingredients are sourced and extracted to maintain the best potency and purity. It can be purchased on the Canadian Vitamin shop or on Amazon.
Brain Lift Nootropic 
---
Brain Forza simply means "Strong brain". Just like our body, if we workout, we build muscles and become much stronger as a result. Our "brain muscles" also have to be exercised daily to become strong and more powerful.
Brain Forza states that having the best mindset will help you to accomplish any tasks and overcome daily challenges much more easily with this organic supplement.
Their most popular product is Brain Lift Nootropic. Here you can get 90 veggie caps on sale for $34.95 USD . The capsules consist of energizing brain formula that enhances energy and memory.
If you subscribe with them, you can get 15% off your first purchase. They also offer 20% for any pre orders.
Lumonol Nootropic
---
Lumonol is one of the most popular nootropics in the USA. Those who have taken Lumonol say that it works rapidly with the body's chemistry and promotes active brain power. It taps into your unused potential and really helps with procrastination.
It also elevates your mood and makes you feel like you can conquer any task that requires concentration and thought.
Synapse gBoost
---
Synapse One g boost supplement keeps you alert and focused all day long. Whether you need to keep alert take a bar exam or want to solve a NY times crossword puzzle, this product is for you. Great for students and athletes and cost effective.
Time to escape that chronic fatigue. The "G" factor is derived from the term general intelligence. It supports verbal fluency, mental sharpness and over all much better cognitive clarity.
The price is very favorable. Only $34.99 for 60 capsules and a serving size of 2 per day. That is 30 servings per bottle which is about a months supply.
If you subscribe to their website you can get 20% off of your purchase. Many have stated that this product gives you a clear mental lift making you feel more alert.
Our Recommended Brain Supplement
After doing all this research I can conclude, that buying the right brain supplement for your brain is just as difficult, maybe even more so than buying a dress.
There are so many brands, so many versions, so many different ingredients. At least with a dress you can try it onto see if it fits.
Finding the perfect supplement for your body chemistry and brain is a serious venture.
There are some natural things you can do to exercise your brain. You can do something simple like learn a new language or start playing games like Sudoku that involves concentration.
Getting enough sleep of course is a factor too. I don't know about you, sleep is a luxury to me these days juggling 2 jobs and 3 children, I barely have enough time to go to the bathroom.
This is why there are so many supplements on the market for brain power. We always want to be the best version of ourselves.
With new technology and ever increasing demands made at the workplace, and our own personal lives, the right supplement to give you that extra boost to your brain can be beneficial.
As always buyer beware. Nobody knows your body better than you do. You know what you are allergic to, and you know what your own body tells you.
Listen to your body and make yourself feel and perform better than you ever had before.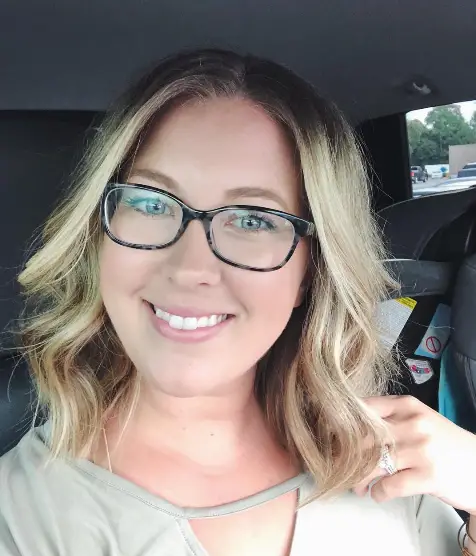 Lauren Gamble is an author, mompreneur, co-founder of Naturally Made Essentials. She is on a mission to help thousands of women across the world achieve a healthy, happy lifestyle through teaching natural health practices.