If you follow fitness blogs and vlogs, then you have heard about the powder mixes, sports drinks, and supplements that people consume in order to attain their fitness goals quickly.
People consume such products because they have proved to be effective at boosting one's strength and endurance, especially when he or she engages in energy-consuming activities.
In this article, we'll help you learn more about electrolyte supplements.
An electrolyte is the scientific name for salts, particularly ions. Electrolytes are ions that have been electrically charged.
In our bodies, electrolytes contribute to good muscle function and proper water balance. They also have other essential functions.
The main electrolytes used by athletes include those containing sodium, potassium, calcium, chloride, magnesium, phosphate, bicarbonate, and sulfate.
| | | |
| --- | --- | --- |
| Perfect Keto Electrolyte Supplement | | |
| Rootz Energizing-Superfood | | |
| Onnit Mineral Electrolytes | | |
| | | |
| Hi-Lyte Electrolyte Supplement | | |
Electrolytes are mainly lost from the human body through sweating.
That's why it is imperative for athletes and those who engage in rigorous physical activities to replenish the lost electrolytes. Hydration is also vital, and consuming plain water doesn't cut it.
That's where electrolyte supplements come in.
They help to replenish energy levels in your muscle tissues, the heart, and the cells so that you can achieve optimum performance. They also ensure that you are adequately hydrated to avoid incidences of muscle fatigue and cramps.
However, you must know that there exist plenty of electrolyte supplements on the market, and they come in different forms.
You can find electrolyte supplements in the form of capsules while others come in powdered form.
We took the liberty of finding the top 10 best electrolyte supplements available in 2021, so that we can help you pick the one that best suits your needs.
[toc]
Perfect Keto Electrolyte Supplement
---
It is a zero carb electrolyte powder that is meant for ketogenic diets. The electrolyte is a plant-based powder that has the necessary nutrients to keep you hydrated and replenished.
The electrolyte is manufactured to give you plenty of energy, thus boosting your performance and endurance whenever you exercise. It also helps to boost your mood. Interestingly, it has natural ingredients and has no fillers or preservatives.
It is a suitable electrolyte supplement for cramping, dehydration, and fatigue.
Rootz Energizing-Superfood
---
The other electrolyte worth considering is Rootz Energizing-Superfood. You can drink this in the morning instead of taking your tea or coffee.
It also has outstanding results when you're working out. This powdered electrolyte supplement is 100 percent Paleo-approved and keto friendly. It is made from real, wholesome foods.
Additionally, it has no artificial ingredients and zero sugar. Moreover, the superfood powder is gluten free, soy free, dairy free, and non-GMO. It provides you with the energy boost you need, increased strength, better moods, and mental clarity.
Onnit Mineral Electrolytes
---
Have you been looking for a powdered electrolyte supplement to keep you hydrated throughout your exercises and daily activities?
If you have, you could consider trying Onnit Mineral Electrolytes, a low-sugar drink mix that helps to enhance endurance.
It contains palatinose and other replenishing nutrients such as potassium, calcium, sodium bicarbonate, and magnesium. You can rely on this supplement to remain hydrated and energetic during your workout routines.
If you want to use this dietary supplement, you should take one scoop of it and mix it with eight ounces of water or the hydrating drink you prefer.
LyteShow Electrolyte
---
If you are looking for rapid hydration during your workouts, you might want to have a look at LyteShow Electrolyte. It is a liquid concentrate that has zero calories, no additives, no carbohydrates, or sweeteners. Instead, it has a tart and salty flavor when added to water.
It also doesn't have any preservatives and is gluten-free. Each bottle allows you up to 40 servings, which is quite fair considering that it is available at an affordable price.
Hi-Lyte Electrolyte Supplement
---
It is very rich in potassium, zinc, and magnesium. The supplement works well with a keto diet, and it effectively replaces electrolytes that are lost through exercise, sweating, or dehydration.
It works well against cramping, minimizes heat stress, and reduces fatigue and nausea. Additionally, it promotes energy and muscle recovery and enhances endurance.
Moreover, it contains antioxidants that contribute to a healthy immune system. The electrolyte, however, has a salty, mineral taste.
Ultima Replenisher Electrolyte
---
Another excellent electrolyte supplement that you could get yourself is Ultima Replenisher Electrolyte. It is made with all six electrolytes and support minerals.
It provides you with the hydration you need during workouts, and it is sweetened naturally with organic stevia leaf extracts.
The supplement has zero calories, no sugar, clean ingredients, and plant-based colors and flavors.
It is ideal for preventing muscle cramps and headaches from hangovers or travels. Besides being keto friendly and paleo-friendly, the electrolyte is also caffeine and gluten-free.
Dr. Price's Vitamins Electrolyte Mix
---
The next item in our review is a superior electrolyte supplement that combines more than 72 trace minerals and electrolytes. The potent minerals come in handy when you engage in any physical activity even if you're not an athlete.
The supplement is naturally sweetened with stevia leaf extracts. It contains zero sugar, it is gluten-free, and non-GMO. You can mix it with a hydrating drink to consume it.
What's more, it comes in convenient packets that you can carry around wherever you go.
Nuun Hydration Electrolyte Drink Tablets
---
If you're looking for an electrolyte supplement that comes in tablet form, then you might want to check out this product.
The supplements come in a multi-pack with each tube in the pack containing 10 tablets. The tablets have a natural, low-calorie fruity flavor, and you can consume them by mixing in a hydrating drink.
The tablets are good for keeping you hydrated throughout the day or during your workout routine. Interestingly, the tubes are small enough to enhance portability.
What's more, the tablets don't contain any artificial sweeteners or flavoring.
Genius Electrolyte Powder
---
Next up, we have Genius Electrolyte Powder. It is a powdered electrolyte supplement that contains zinc, potassium, chelated magne
sium, organic citric acid, and other essential minerals. Interestingly, this supplement does not contain any artificial flavoring, sugar, dyes, sweeteners, or fillers.
It helps you replenish lost electrolytes, and it is quite effective against cramps. The electrolytes in this supplement are friendly, and you only need to add it to water to give yourself peak performance when exercising.
Keto Function Electrolyte Supplement
---
This is one of the best electrolyte supplements in the market. It contains effective doses of sodium, potassium, magnesium, chloride, calcium, vitamin D, trace minerals, and zinc.
These contents allow proper absorption, rehydration, and restoration of minerals needed to minimize leg cramps.
The supplement also helps to boost your energy when you exercise, plus it also fights the keto flu. It is ideal for you if you exercise a lot or if you participate in races and marathons. Additionally, it helps to prevent hangovers.
Keto Electrolyte Supplement also contains Himalayan Pink Salt and Aquamin Mineral Complex that contribute to superior bone joint and digestive health.
Our #1 Recommended Electrolyte Supplement
Perfect Keto Electrolyte Supplement
---
Engaging in intense physical activities uses up a lot of your energy, which means that you might end up losing electrolytes in the process.
However, you can rely on electrolyte supplements to boost your stamina, strength, and endurance. They also help to replenish and hydrate you.
After intensive research, we found the supplements mentioned above to be the best.
The overall winner of this review, however, is Perfect Keto Electrolyte Supplement. This is because it fights fatigue and nausea effectively, and it contains antioxidants to boost your immune system.
Moreover, it promotes muscle gain.
Feel free to check out the above products to find the one that best suits you.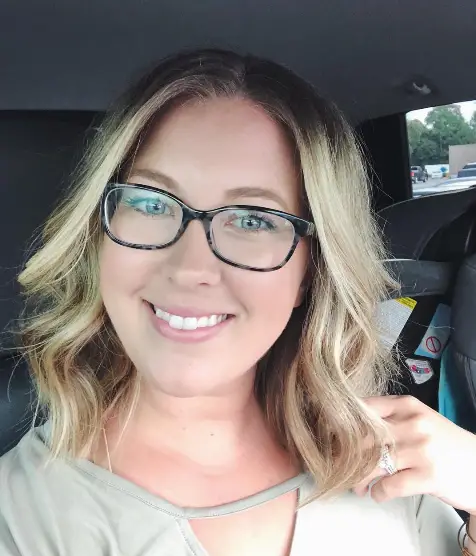 Lauren Gamble is an author, mompreneur, co-founder of Naturally Made Essentials. She is on a mission to help thousands of women across the world achieve a healthy, happy lifestyle through teaching natural health practices.