Almost everyone that I know could use more energy, myself included. It seems like as the years pass we have to fit more into the day.
After a long day of work, we have to squeeze in family time or gym time or college classes.
Even freelance workers that work from home have to work harder and longer than people who work at the office to make up the difference in pay.
We all work hard and often feel like we are dragging through the day and need something to help us get more energy and accomplish everything that we have to do. 
| | | |
| --- | --- | --- |
| | | |
| | | |
| Oceans Alive Marine Phytoplankton | | |
| | | |
| | | |
Taking a daily supplement is something that can give you more energy.
There are different supplements for different things, and in the end, the supplement that you decide to take is a personal choice.
We have researched several supplements from different brands to help you find the supplement that will work for you.
If you feel chronic fatigue, brain fog, or the midday energy slump take a look at the following list of the top 10 best energy supplements in 2021 to find a supplement that can help you get energy and focus throughout the day. 
[toc]
AlternaScript OptiMind 
---
OptiMind is a supplement that is formulated for the best function of the mind. It is formulated to benefit three areas of the brain, focus, energy, and cognition.
AlternaScript claims to have studied fifty years of neuroscience research to create a formula that contains caffeine, tyrosine, bacopa, and Phosphatidylserine. AlternaScript believes that clinically tested OptiMind works and backs up that belief with a money back guarantee.
AlternaScript markets OptiMind as the solution for focus and brain productivity. It claims that some of the world's top athletes, executives, and CEO's use OptiMind. Some users have claimed that OptiMind works for them but one or two users have seen no effect from taking OptiMind. 
TRU NIAGEN
---
TRU NIAGEN is different from other supplements. TRU NIAGEN doesn't contain caffeine or an herbal blend that is sourced throughout the world.
TRU NIAGEN has created a supplement that works from the inside out at the cellular level. The energy supplement TRU NIAGEN works by increasing NAD levels; this is good because NAD depletes as we get older.
Nad is a natural compound that is found in the body. There are several reasons why NAD depletes like stress, bad nutrition, poor sleep cycles, and aging. The human body needs NAD to increase and maintain energy, support muscle recovery from workouts, to regulate metabolism, and to regulate the body's circadian rhythm for a good night's sleep.
Users of Tru Niagen have reported increased concentration, decreased appetite, better digestion and stamina. 
Oceans Alive Marine Phytoplankton
---
Oceans Alive Energy+ Focus is a liquid made from Phytoplankton that the company claims is the ultimate superfood.
With Oceans Alive, Energy+Focus, you won't have to drink green drinks any longer. Just place a drop or two under your tongue to get the same health benefits as green superfood smoothies.
Oceans Alive contains vitamins, minerals, amino acids, fatty acids. It comes in a 1oz — glass bottle. Oceans Alive suggests putting one or two drops under your tongue or 12 drops in a beverage. Users of this product claim to get increased energy and focus throughout the day. 
LadyBoss Fuel
---
LadyBoss Fuel is a watermelon candy flavored pre-workout powder that is meant to be mixed with water and drunk prior to a gym workout. 
It contains caffeine and a blend of vitamins to help maintain your energy levels during your workout and replace vitamins that are lost during an intense workout.
LadyBoss Fuel is formulated and marketed toward women, but the manufacturer says that men should have no adverse affects it they take LadyBoss Fuel as a pre-workout drink.
LadyBoss gives you the stamina to get through a tough gym workout. LadyBoss Fuel is not only for the gym. If you are feeling tired during the workday or are experiencing the midday energy slump, you can take LadyBoss Fuel for a quick boost in energy. 
Your Super Power Matcha
---
Your Super Power Matcha is a blend of Japanese Matcha, Moringa, Maca, Banana Powder, Lucuma.
This delicious blend of superfoods is made into a powder that you can add to your Matcha latte, smoothies, into water, or mix it in with your breakfast oatmeal to start the day with energy.
Your Super Power Matcha gives you energy through its healthy blend of superfoods. 
Gosha's Organics Odnova Energy
---
Odnova Energy is a blend of honey infused with several herbs. Odnova places great importance on its high-quality raw honey.
It is infused with several organic herbs like turmeric, astragalus root, ginger root, Reishi, Chaga, and more.
This raw honey can be added as a sweetener to smoothies to get the health benefits while you drink your favorite flavored smoothie. Or add it to your oatmeal, latte, or cereal as an all-natural sweetener. 
Naked Energy
---
Naked Energy is a pre-workout powder that is formulated to give you a boost of energy through your workout.
Naked Energy contains caffeine and about seven vitamins that include B12, B6, B3, folate, and creatinine. This supplement is not for people who need energy throughout the day because they want to be more productive at work and still get time in with their family.
This supplement is for the athlete who needs the energy to get through a tough workout at the gym. 
Ketologic Keto Energy 
---
Keto Energy is a powdered energy supplement that provides clarity and mental focus. This supplement is specifically targeted toward people who are on a paleo or keto diet that consume low carbs.
This powder is caffeinated and meant to be used as a meal replacement or pre-workout drink for people who are on a keto diet.
Paleo and keto dieters will get the most benefit from taking Keto Energy. Contains electrolytes to help you before and after your workout. 
Zhou Nutrition Energy +Focus
---
?The energy in this supplement comes from caffeine, but it includes L- Theanine to keep you relaxed and stress-free while you get the energy that you need to keep you alert and focused during the day.
Zhou claims these energy pills provide smooth, jitter-free energy. 
Weyland Energy 
---
TWeylan Energy tablets are formulated with L-Theanine, Ashwagandha, Rhodiola Rosea to support a healthy amount of energy.
Each of the tablets contains 100mg of caffeine extracted from Guarana seeds. In addition to these natural herbs, Weyland added a vitamin B complex for increased metabolism.
The Weyland Energy tablets are a good alternative to high priced coffees and energy drinks with the added benefit of not getting the side effects of drinking coffee. Get energy without getting the jitters. 
Our #1 Recommended Energy Supplement
This list contains the top ten best supplements from different brands. Some of these supplements come in powder, liquid, or pill form and they are formulated to do different things.
Some of the supplements help with energy, others with both energy and focus, while other supplements are more to get your peak performance during a tough gym workout.
Not all of these supplements will appeal to you because they won't all address what you want from a supplement. If you are an athlete, then a pre-workout powder would work best for you.
It will give you the energy and focus for a short time and get you to push through an intense workout.

However, I think that the majority of people reading this list are looking for an all-day energy solution. An energy solution to get you through a long day of work followed by family time.
Or a long day filled with classes and study sessions. After researching several supplements, I would recommend OptiMind to help you get through a long day and focus on the task at hand.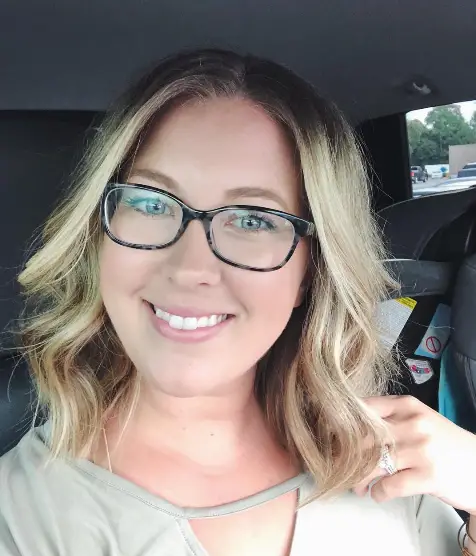 Lauren Gamble is an author, mompreneur, co-founder of Naturally Made Essentials. She is on a mission to help thousands of women across the world achieve a healthy, happy lifestyle through teaching natural health practices.