Not only can fish oil help you feel better, but it can help many parts of your body stay healthy. With that being said, you want to make sure you choose a high quality supplement.
You'll be able to tell if the supplement is low quality because it will have a bad smell and taste.
Bad supplements can be made with harmful ingredients, which can make you really sick.
When looking for the right fish oil, there are a few things you need to look for. The first thing you want to look for is how much omega-3 there is in each capsule.
Generally, you want to take at least 2000-4000mg per day. Next, you want to look at the EPA and DHA percentages. These are the most important forms of omega-3 and the higher the percentage, the better.
After looking at the percentages, you want to see what forms the EPA and DHA actually are. There are many different types and the best type is triglycerides.
Another thing to look for is what the capsules are coated in. Usually it's gelatin but sometimes it has a coating that contains harmful things such as PVC.
Finally, you want to make sure it's dark in color so it has a lower chance of being oxidized. The reason is because oxidization is bad for your health.
| | | |
| --- | --- | --- |
| | | |
| | | |
| | | |
| Advanced Bionutritionals Complete Daily Oils | | |
| | | |
[toc]
What are the benefits of fish oil supplements?
In the past decade or so we have seen a shift in the health status of our country. Yes, the United States is still heavily obese, but that is changing every day.
Who knows if it's because of the movies and T.V. shows that portrait a healthy, slim body as sexy, and everything else as bad, but this is a very good thing for the health industry.
Especially that of supplements.

That's why in this article we will be reviewing ten different fish oils and why you should purchase them.
We will be focusing on the amounts of EPA and DHA your body needs, and why you need to take into consideration the potency of the fish oil you're taking.
If you need 500mg of EPA+DHA but take one capsule that only contains 300mg, you'll be spending more money by taking more capsules, or you may not even know that you're taking less than the required amount. 
Below we've reviewed the top 10 best fish oil supplements on the market in 2021.
Dr. Formulas Fish Oil
---
The Dr. Formulas Fish Oil bottles come with 180 softgels with one softgel per serving for a total of 180 days of amazing fish oil supplements, equaling 6 months.
Though the bottle does not say how much individual DHA or EPA each serving gives you, it does provide the combined amount of 700mg EPA+DHA, so we're guessing it has 400mg EPA and 300mg DHA.
With this product's burpless technology, you'll get all the hearth and brain health, plus reduced inflammation without having to burp a fishy smell. 
BioTrust Fish Oil 
---
This potent fish and krill combo fish oil gives you absolutely zero fish burps with its antioxidants and ultra clean oils.
This formula contains 64mg EPA and 392mg DHA with its daily serving size of 3 capsules per day for a ten day supply. It is tested by a third-party to ensure cleanliness, legitimacy, and to reduce contaminants.
It has a 5-Star IFOS rating from the International Fish Oil Standards organization. 
BulkSupplements Fish Oil
---
If you're looking to purchase fish oil softgels in bulk, here's your chance. The name "BulkSupplements" says it all as you get 300 softgels in one bag for less than $15.
Every two capsules contains 330mg of EPA and 233mg of DHA and the product is made from Anchovies.
Some people prefer to shop at Costco because they can purchase food items in bulk, and if we were to compare fish oils, this would be the Costco version of that. 
Advanced Bionutritionals Complete Daily Oils
---
Here's something different for you. Advanced Bionutritionals offers a fish oil that is mixed with plant-based oils containing DHA+EPA.
This blend contains not only omega-3s, but it also contains CoQ10 (a compound that generates energy in your cells), tacopherols (which stabilize cell membranes and make Vitamin E), as well as alpha-lipoic acid, a powerful antioxidant.
You get 300mg EPA and 200mg DHA per serving in a bottle containing 90 softgels for a three month supply. 
Dr Tobias Omega 3 Fish Oil 
---
Dr. Tobias fish oil is here to offer you 90 softgels per bottle with 800mg EPA and 600mg DHA for premium quality fish oil.
These softgels are made for easy absorption and zero fishy taste. Our oil is made from 100% non-gmo salmon giving you some of the best fish product out there.
This is the only product on the list that has been made in facilities registered to the Food and Drug Administration (FDA). 
Zhou Nutrition Fish Oil
---
This wild-caught, ultra-refined and purified fish oil helps support the cartilage around the joints for improved flexibility, better mobility, and overall joint health.
It also improves your brain health and gives you zero burps. Each bottle contains 180 softgels for a total of 90 servings, with 2 capsules per serving. Zhou nutrition is one of the best fish oil and supplement providers on the market.
They are so sure of their products that you will get 100% money back guarantee if you're not satisfied. 
Beast Sports Fish Oil
---
If you're looking for one of the best fish-oil supplement packaging, look no further. Beast Sports fish oil provides you with a $10 bottle of 90 softgels.
Take this fish oil for joint and muscle health, as well as for cognitive function. It is difficult for people to eat enough fish every day, so this is a great substitute to get your daily levels of DHA and EPA. 
Paleo Pro Fish Oil
---
The Paleo PRO Fish Oil is made by using some of the best cold-water fish out there. The fish are constantly tested to ensure low levels of metal, which creates better oil.
As the name implies, this is a great product for those looking to invest in the paleo lifestyle. 
Viva Naturals Fish Oil
---
This fish oil is an omega-3 fish oil containing 90 capsules with a daily dose of 2 softgels. You will be getting 1,400mg of EPA and 480mg of DHA per serving.
The bundle pack saves you money as you'll be getting 180 capsules as opposed to only 90. This fish oil supports eye, skin, brain, and heart health and is easily absorbed since it comes in triglyceride form 
Arazo Nutrition Fish Oil
---
The Arazo Nutrition fish oil consists of 120 softgels per bottle with a daily dose of 3 softgels per day for a total of 40 days' supply.
In this daily dose you'll be getting 1,200mg of EPA and 900mg of DHA. Arazo nutrition has a burpless formula which makes this fish oil stand out from others. 
Our #1 Recommended Fish Oil
In conclusion fish oil is a great dietary supplement to include in your daily meals.
Very few people get the required daily intake of DHA and EPA and so it is imperative that you take fish oil to keep your brain, heart, and joint health at its optimum.
It is hard to choose the best product, but if we give you a recommendation, we advise you to purchase BulkSupplements fish oil.
It contains all of the benefits that every other fish oil on this list does, but it is made in FDA approved facilities, has been tested more than seventeen times by the National Science Foundation, and uses molecular distillation to remove harmful metals.

So what are you waiting for, head over to the checkout page and purchase BulkSupplements fish oil. If you prefer a different fish oil than the one we recommend, then don't wait any longer. 
These products have been carefully selected and are selling very fast. For best results, choose the Amazon option to have your fish oil shipped automatically every month so you have a fresh supply of fish oil, and remember, stay healthy.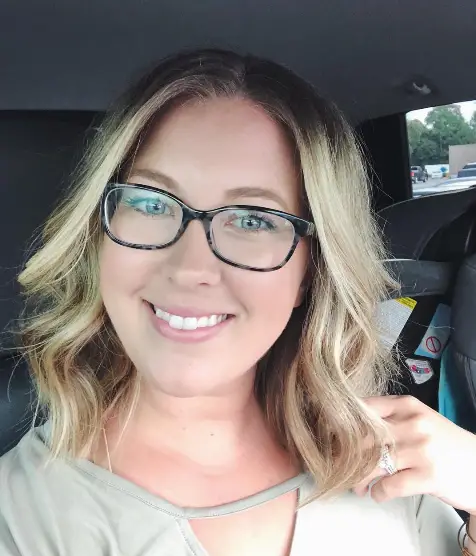 Lauren Gamble is an author, mompreneur, co-founder of Naturally Made Essentials. She is on a mission to help thousands of women across the world achieve a healthy, happy lifestyle through teaching natural health practices.