Fitness lovers are particular when it comes to their equipment purchases. Exercise mats, above every other piece of equipment, is the most personal of choices. Manufacturing companies know this.
The selection of products on the market is mind-boggling. The first thing to know when shopping for exercise mats is to have some idea of your needs. Is the mat for yoga or cheerleading?
Will you need a portable solution or do you plan or stretching out in the basement? Are you buying a mat for the children or is this equipment only for you? What is the budget?
Consider these options when starting your search:
Any company worth their salt will have a website.
Buy name brand if the budget allows it.
Unless you want to buy a mat every month, quality should be the first thing to consider. What are the reviews?
If you have never purchased an exercise mat before, research online then head to any major sports retailer to get a feel for the product.
Shopping for that perfect mat will be difficult fun.
Below we've reviewed the top 10 best gym mats on the market in 2021.
| | | |
| --- | --- | --- |
| Gorilla Mats Exercise Mat | | |
| BalanceFrom GoYoga All-Purpose Mat | | |
| Sunny Health & Fitness Tri-Fold Exercise Mat | | |
| HemingWeigh Extra Thick Foam Exercise Mat | | |
| Best Choice Products Tri-Fold Gym Mat | | |
[toc]
ProSource Puzzle Exercise Mat
---
A polished look highlights the Prosource Exercise Puzzle Mat. Interlocking foam based mats make the Puzzle Mat perfect for areas where a sturdy surface is needed for kettle balls, dumbbells and the like.
The basic package covers twenty-four square feet with each individual tile being 24" x 24" by 1/2". These tiles are energy absorbing, water and noise resistant. The Puzzle Mat makes this an excellent choice for covering hardwood floors and using in the children's playroom.
Puzzle Mats are great at absorbing energy protecting joints during heavy workout sessions. The Puzzle Mat can conform to a lot of different shapes. Use as many or few as needed to get that perfect size.
AmazonBasics 1/2-Inch Extra Thick Exercise Mat
---
Inexpensive and highly functional makes the Amazon Basics an exercise mat to consider. This high-quality mat is perfect for pilates, yoga or home use. The textured surface protects against slippage on hardwood floors.
Reliable non-slip protection gives the user the confidence to maintain yoga poses and stretching exercises. The ½-inch padding delivers a sufficient amount of protection for joints during vigorous workouts. Lightweight and strong this 74" by 24" exercise pad can withstand everyday use.
The Amazon Basics exercise mat is made of non-toxic materials and will not hold smells. Personal daily use is comfortable without the problems associated with shared mats.
BalanceFrom Puzzle Exercise Mat
---
Exceptional slip resistance gives the BalanceFrom Puzzle Mat a stylish look for any surface that needs protection. Interlocking tiles make this exercise mat easy to set up and take down when needed.
The Puzzle Mat can be configured for small or large spaces, protecting hardwood floors and carpets. Each tile measures 24" x 24" with a sturdy thickness of ½ inch. Thick cushioning gives knees, hips and other body parts the protection needed for heavy workout sessions.
These premium tiles are double sided with moisture resistant technology. Cleaning is easy for the Puzzle Mats, using only water and dish soap for most household stains. This sturdy high-density foam provides a long-lasting workout surface.
We Sell Mats Folding Exercise Gym Mat
---
2" thick durable exercise panels from We Sell Mats make this mat a great choice. Folding panels with various sizes make it the perfect solution for martial arts, cheerleading and other high impact activities.
The We Sell Mats are made from safe non-toxic materials making it a safe solution for children. This exercise flooring has Velcro on all four sides with handles on each end giving the user all types of configuration options.
Combine several panels together and you have a great choice for a portable exercise floor. These industry standard panels make it perfect for gymnastics and martial arts. Sizes are 2'x6', 4'x8' and 4'x10
BestMassage Thick Folding Panel Exercise Mat
---
Comfortable support for yoga, pilates, and other exercises makes the BestMassage workout panel a great choice. High-density foam vinyl panels are easy to clean. Four 4'x2' by 2" thick panels attached together is an excellent portable workout mat.
Just fold the panels together, use the attached handles and you are ready to go. Use the Velcro on each side of these panels to connect to other workout mats. This is a perfect solution for cheerleaders and martial artists who like to workout at home and then go on the road. BestMassage exercise panels are reasonably priced, high quality that can be used for a variety of workouts.
Best Choice Products Tri-Fold Gym Mat
---
Aerobics and gymnastics require a quality solution to absorb all of the pounding joints take, the Best Choice exercise panels fill the bill. This tri-fold gym mat is highly portable for working out at home and the gym. 2" thick panels offer plenty of cushion for tumbling exercises.
Three panels attached together with straps on the ends make it a great solution for most any type of exercise mat you may need. The velcro latches allow for attaching additional panels if a larger solution is needed. The tri-fold design collapses into a very manageable 2' x 2' mat. A good stable design will not slide on those hardwood floors.
HemingWeigh Extra Thick Foam Exercise Mat
---
HemingWeigh Extra Thick Foam Exercise Mat is a great choice for a personal mat if you need extra cushioning and a larger size. The 23-inch wide by the 70-inch long mat is great for floor workouts of all types.
The extra cushioning provides more comfort on hardwood floors and pilates studios. Easy carry and storage. Just roll it up velcro the ends together and the handles make it ready to go.
The moisture resistant and non-slip material provides for a comfortable workout on any surface. This 5/8 inch thick mat is resilient and will not compress after hard workouts. HemingWeigh has produced a winner if you need major comfort in a personal mat.
Sunny Health & Fitness Tri-Fold Exercise Mat
---
Sunny Health and Fitness is no stranger to quality
fitness products. The tri-fold exercise mat is a functional design that offers great portability. The Sunny full-size mat provides maximum comfort for strenuous exercises. 24" x 72" by 2 inches thick is lightweight with a non-slip surface to protect hardwoods. Most users can lie down with comfort on this mat.
The moisture resistant material is another added feature. Workout material is easily removed for cleaning. The Sunny Exercise mat is a sturdy addition weighing nearly 6 pounds. This tri-fold design is a great choice if you need maximum comfort in a small space.
BalanceFrom GoYoga All-Purpose Mat
---
BalanceFrom designs quality functional exercise mats, the GoYoga All-Purpose is another quality offering. The larger design makes it perfect for all your yoga poses. Materials are a high-density tear resistant fabric. Perfect for heavy-duty workouts.
Non-slip and moisture resistant is always part of the BalanceFrom product. Extra resilience is an added feature to help with balance and comfort. Thick cushioning protects those knees and other joints. This exercise mat is easily cleaned with just soap and water.
All BalanceFrom products carry a money back guarantee and 2-year warranty. Lightweight and portable is another added value for this mat. BalanceFrom guarantees your satisfaction.
Gorilla Mats Exercise Mat
---
If your needs are a premium large exercise mat, look no further than this offering from Gorilla Mats. The 6' x 4' oversized design turns any room into an exercise gym. High-density non-slip surface makes this an excellent choice for protecting those hardwood floors.
The large size also makes it a perfect fit for a children's playroom. A unique circle design bottom grip makes moving around on a slick floor a thing if the past. Added features include moisture resistant material and Velcro straps to keep the mat rolled up. A lifetime warranty for All Gorilla Mats is a big plus.
Which Gym Mat Should You Buy?
There you have it. 10 reviews to help make that mat purchase a pleasant one.
Quality is never cheap. That is why the mats from Gorilla Mats are always an excellent choice. Quality companies will always stand behind their products. Gorilla Mats is no different giving you a lifetime warranty and a 100% money back guarantee with no questions asked. This is a big deal with exercise equipment.
The products above are found on their individual websites. Big box retailers and large online merchants offer these quality exercise mats. Get a feel for the ones you like and start exercising!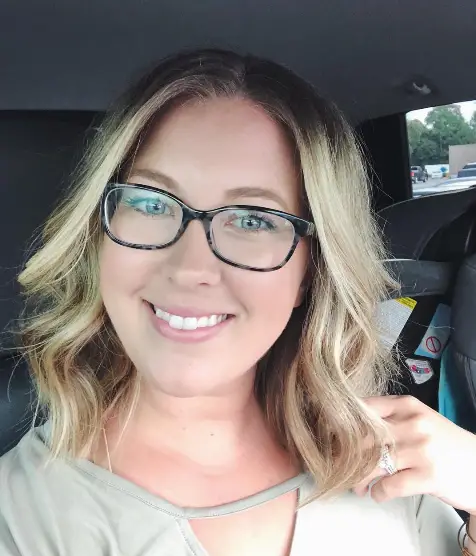 Lauren Gamble is an author, mompreneur, co-founder of Naturally Made Essentials. She is on a mission to help thousands of women across the world achieve a healthy, happy lifestyle through teaching natural health practices.