Many of us suffer from irregular cycles, discomforts related to PMS or menopause, and have hormone imbalances.
Hormone imbalances can leave you feeling down, fatigued, and cause you to have mood swings and discomfort. 
You do not have to live with these discomforts because there are items on the market than can improve your overall health.
If you have problems and discomfort related to hormonal imbalances there are a variety of hormonal supplements on the market.

These supplements support women in all stages of life, including those dealing with PMS, those who are trying to conceive and those who are going through menopause.
Each supplement on the market is made from different ingredients, some natural and some vegan friendly.
While each one has different benefits they are all designed to help support women who are dealing with the challenges related to hormonal imbalances. 
| | | |
| --- | --- | --- |
| | | |
| Global Healing Center Female Fuzion | | |
| Happy Healthy Hippie Go With The Flow | | |
| | | |
| | | |
Many of the supplements support reproductive health, can improve one's mood, can increase libido, can help you cope with hot flashes, and can increase your overall wellbeing.
If you are interested in finding the perfect hormonal supplement to fit into your daily routine many of the top rated supplements come with a satisfaction guarantee. 
Below we've reviewed the top 10 best hormone balancing supplements on the market in 2021.
[toc]
Organixx E-Plexx
---
Organixx E-Plexx contains eight natural botanicals that help to balance your hormones and provide relief from menopause.
It contains fulvic acid to help your body better absorb the ingredients. This product can increase your libido and promote your natural sex drive.

It contains anti-aging herbs that can make your skin look rejuvenated. It has been known to help women lose weight as it helps to support a natural health metabolism.
The natural ingredients in this hormone supplement can help you find relief from many symptoms connected to aging and menopause. 
Global Healing Center Female Fuzion
---
This liquid based supplement is great for women who may have difficulty swallowing pills or those who are looking for an easier way to ingest their supplements. The liquid increases the absorption rate of the ingredients. 

It is known to boost your energy levels and reduce the effects of fatigue by using natural herbs.
This supplement can increase your libido and help balance your mood, even when you are experiencing mood swings. This product is made in the USA with natural herbs. It is vegan friendly, gluten free, and GMO free. 
Happy Healthy Hippie Go With The Flow
---
This well named product, Go With The Flow, helps support women by providing relief from PMS and menopause.
It can provide relief from menstrual pain, hot flashes, mood swings, cramps, and restlessness. This vegan friendly supplement can increase your energy and make you less irritable by improving your overall mood.
It is a plant based supplement and GMO free. This product is FDA approved and comes with a 60 day money back guarantee. 
Eu Natural CONCEPTION
---
This sleek design and clever logo is sure to catch the eye of all women looking to improve their reproductive health.
This hormone supplement is designed to help promote conception in women by supporting their reproductive health and fertility. This supplement is made with folate folic acid that is known to support pregnancy and a regular reproductive cycle.
If you are looking to support your fertility levels, stop inconsistent cycles, and find relief from PMS this supplement may be the perfect option.

This company provides a 100 percent money back guarantee and if you decide to purchase a bottle of these supplements the company will send a bottle of vitamins to children in need. These supplements are vegetarian friendly. 
VH Nutrition Vitex+
---
These natural hormone supplements can improve fertility, symptoms of menopause, and provide relief from PMS.
They can increase the overall reproductive health of all women by delivering more power in each pill. They can enhance your mood by helping to balance your hormone levels.
It uses natural ingredients form chaste tree berries. This product is backed by a 100 percent satisfaction guarantee. 
Rejuvica Health Balanced Femme
---
These supplements are a great alternative to swallowing pills. This hormone support supplement is delivered orally through a dripper and can make the idea of taking medicine much easier. The liquid helps increase the absorption and speeds up the effect rate. 

This liquid formula is derived from natural herbs to provide relief for women that are suffering from hormonal imbalances during PMS and menopause.
It can provide relief from common symptoms associated with menopause, like mood swings, irritability, and overall discomfort. This product is all natural and formulated in the United States.
There is a satisfaction guarantee and the company will give you your money back if you are not completely satisfied. 
Cultivie Rhythm & Sync
---
This natural hormone supplements are designed to correct and improve hormone imbalances that affect many women.
They can ease PMS discomfort and are geared for both women who have reached menopause and those who have not. They support the health of women in all age categories and can improve their skin, energy levels, and overall mood.
These supplements are vegan friendly and are certified to be all organic. The modern design of the bottle is sure to catch the eye of all who look at it. It is formulated by doctors to provide support for women suffering from hormonal imbalances. 
LadyMe DIM
---
These supplements help women find support they need when approaching menopause. They provide relief from hormonal skin acne as they help to nourish your skin.
They can help you manage your hot flashes while supporting hormonal imbalance. While this product is typically enjoyed by women reaching the age of menopause these supplements can support women and their hormones in all stages of their lives.
This supplement is mixed with bioperine to help your body absorb the necessary ingredients. These supplements are guaranteed by the company to meet your needs and if they do not the company will refund your money. 
OmniBiotics Myo-Inositol Plus
---
These classically designed hormone balance supplements are great for women who are looking to support their hormones and their fertility.
These supplements are specially designed to provide extra support creating a healthy menstrual cycle, ovarian health, and complete reproductive health.

Whether you are looking to become fertile or are simply looking to have a healthier reproductive system these supplements may be perfect for you.
These supplements can also help to support healthy glucose levels and natural insulin levels that can contribute to increased reproductive health.
These hormone supplements work to increase your overall well-being and can enhance your mood. They are vegan friendly and certified by the NSF and FDA. 
Nature's Plus Ultra FEM
---
This product helps support women's' health and well-being. It increases a woman's sexual appetite and keeps helps keep her body's hormones balanced.
The Valerian root that this product is made with can help improve your sleep and help you relax during hot flashes. You may experience increased energy levels associated with your increased overall well-being.

If you are vegetarian or have a gluten allergy this may be the perfect supplement for you because it is 100 percent vegetarian and gluten-free.
It meets all strict FDA standards and is NSF registered. This well designed product is made with natural ingredients and can improve women's health. 
Our #1 Recommended Hormone Balancing Supplement
There are many hormone supplements on the market and while some are designed to help women of all ages, there are a few that are specifically designed to help women through conception or through menopause.
If you would like to have a healthier reproductive system and are looking to become pregnant you may want to consider purchasing Eu Natural CONCEPTION, as it has been designed and created with folate to help support a healthy pregnancy.

If you are looking to find relief during menopause you have more options as many of these are designed for women in menopause and pre-menopause, however one of the best supplements on the market is Global Healing Center Female Fuzion. 
The liquid delivery helps to increase absorption and it is made with many natural ingredients. Another great supplement that you may want to consider purchasing is the Organixx E-Plexx. 
This supplement is made with natural ingredients, and while it helps with relief from menopause it also helps women lose weight and look more rejuvenated.

Each supplement comes with positive aspects that can support women's health and natural well-being.
Using these natural hormone supplements can increase your self-confidence and help you achieve a happier mental state.
Rather than going to a doctor and getting a prescription you can find relief from common PMS and menopause symptoms by using these natural and organic hormone supplements.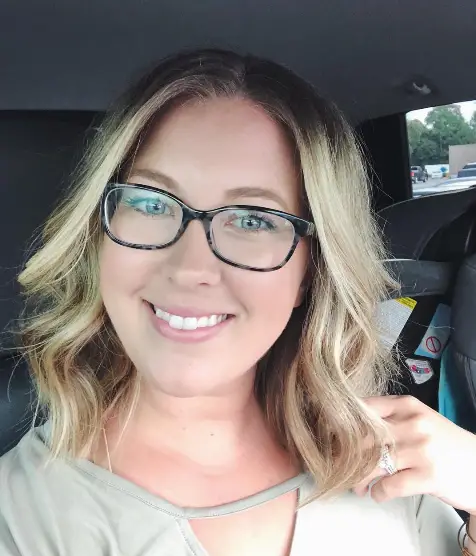 Lauren Gamble is an author, mompreneur, co-founder of Naturally Made Essentials. She is on a mission to help thousands of women across the world achieve a healthy, happy lifestyle through teaching natural health practices.