The keto diet is quite the lifestyle change, but thankfully it doesn't force you to give up coffee. The only downside is that a lot of the things you put in your coffee aren't keto friendly.
Creamer, for example, is one of the additives that you need to be careful with. Otherwise, you'll kick your body out of ketosis.

Thankfully there are great low carb keto friendly creamers out there that taste delicious, while also making sure you're properly caffeinated.
| | | |
| --- | --- | --- |
| Perfect Keto Instant Coffee | | |
| | | |
| Kiss My Keto Instant Coffee | | |
| | | |
| Onnit Keto Coffee Creamer | | |
Below we've reviewed the top 10 best low carb coffee creamers in 2021 that won't ruin your keto diet. 
[toc]
Perfect Keto Instant Coffee
---
This coffee creamer is instant and is ready to mix into your favorite brew. Super convenient and easy to use you can just pour this mix into your coffee to turn it into a keto coffee.
There's no sugar, no additives and it also has no lactose, making it great for those suffering from lactose intolerance. Each packet is guaranteed 100% pure, with no unwanted additions.
This creamer is made in clean factory settings, ensuring that there is no contamination whatsoever. 
Omega PowerCreamer
---
This creamer has several different flavors and stirs into coffee in seconds. It's incredibly easy to use, and you don't even need to put it in the refrigerator.
You can also blend it into smoothies, tea, and milkshakes, whatever you'd like to make the drink keto friendly.
It's incredibly popular among athletes and avid gamers but is perfect for dieting as well. It has over 600 five star reviews and is made with grass-fed ghee making it lactose friendly as well. 
Kiss My Keto Instant Coffee
---
With rave reviews this coffee creamer comes in packs of fifteen and works with your ketogenic diet, helping you stay in ketosis. It's also great for the paleo diet and tastes like chocolate.
It's also incredibly gentle on your stomach and makes for a wonderful addition to a diet for those with sensitive digestive tracts.
This coffee creamer additive helps kick your body into ketosis and helps to keep you there by replacing other fatty creamers. 
KetoLogic Coffee Creamer
---
This creamer is delicious and satisfying, helping you jumpstart your day with a rich, creamy coffee packed with high-quality fats. This creamer gives you energy all day, and it works hand in hand with a variety of diets with only 2 grams of carbs per serving.
There are a wide variety of different flavors that you can choose from, from mocha to caramel macchiato ensuring you get your day started your way. 
Onnit Keto Coffee Creamer
---
Onnit is a well-known fitness brand, and this creamer of theirs is also wildly popular. Made with MCT oils from coconuts and the flavoring of your choosing this creamer is easy to use.
You just stir it in and go like any other liquid creamer. You can even drink the creamer on its own; you don't have to add it to a drink.
Lactose-free and keto friendly this is one of the best creamers you can use when you're dieting. 
Dr. Kellyann's Slim Collagen Creamer
---
This creamer is made out of collagen instead of coconut oil and other ingredients, promising a better taste without a concoction of strange ingredients.
It helps provide protein offering up 4 grams per serving and is even completely dairy free, helping out those people with lactose intolerance.
It's also gluten-free and made with non-GMO products, giving you a better, more environmentally friendly, brew. 
Bulletproof Coffee InstaMix Creamer
---
It is made from the most potent part of a coconut and grass-fed ghee. It's made to be useful on the go; you don't need a blender at all to drink your coffee with this creamer.
It does a great job keeping you moving and provides energy all day, which means there's no caffeine crash midway through your workday.
This creamer is probably the most convenient to use overall and seems to be one of the more popular options for creamer in the keto diet. 
Left Coast Performance Keto Coffee Creamer
---
This creamer is specially designed to work with an immersion blender in your coffee. It has no carbs at all and can help reign in your cravings to help you stay on your diet.
It's both gluten free and lactose friendly, Left Coast is so confident you'll like their creamer they even state they'll give you a refund if you don't like it and encourage you to test it out though this creamer is specifically designed for the Keto diet. 
Coffee Booster Creamer
---
This creamer is both organic and non-GMO through and through which makes it even more appealing. This creamer is carefully handcrafted in small batches, ensuring the creators get the recipe right every time.
Made with mostly coconut oil and ghee this creamer even gives you a few options for flavors and isn't just for those on the keto diet. It's also a popular creamer with athletes and gamers because of the boost it gives to your caffeine boost. 
Rapid Fire Ketogenic Creamer
---
This keto creamer is not just great for coffee; it works well for a nice cup of tea too. Powdered, and made with an abundance of MCT's and fatty acids this creamer encourages your body to produce more ketones keeping your body in ketosis, without sacrificing your favorite drink.
When you use this creamer, you get a feeling of fullness for a minuscule 100 calories a serving. Along with the keto diet, it also is great for the paleo diet. 
Our #1 Recommended Low Carb Coffee Creamer
Perfect Keto Instant Coffee
---
Coffee is the start of the day for thousands of individuals, and giving up the caffeinated beverage is incredibly difficult.
When you're on the keto diet though you don't have to surrender your daily cup of deliciousness.
Each one of these creamers does a splendid job of turning your regular morning coffee into a keto friendly morning brew.
Overall I would recommend the Perfect Keto Instant Coffee, based on overall popularity and reviews it is one of the best creamers on this list.
Have you tried any of these creamers? 
Have you found any others that wowed you that aren't on this list?
Let us know about the keto friendly creamers that are close to your heart in the comments section!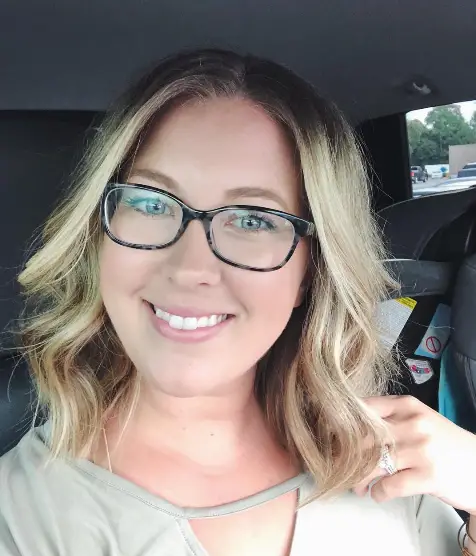 Lauren Gamble is an author, mompreneur, co-founder of Naturally Made Essentials. She is on a mission to help thousands of women across the world achieve a healthy, happy lifestyle through teaching natural health practices.