There's an abundance of reasons why you may want to take a magnesium supplement. Because of the role magnesium plays a key factor in keeping our blood pressure normal, our bones strong, and our heart rhythm steady, it can affect our overall health if our levels aren't quite right.
If you're not taking the right amount of magnesium, you may very well have an increase in inflammation. This inflammation can then potentially lead to heart disease, diabetes, and even some cancers.
If that wasn't enough, low levels of magnesium have also been linked to osteoporosis. It's even been used to treat severe asthma attacks.
| | | |
| --- | --- | --- |
| Use code HAPPYBODY for 15% off | | |
| ASUTRA Magnesium Oil Spray | | |
| Ancient Minerals Magnesium Oil Spray | | |
| Magnum Solace Magnesium Oil Spray | | |
| Pure Vitality Minerals Magnesium Oil Spray | | |
Because it can also increase energy levels, you may even notice a change in your weight, and who doesn't like that? Clearly, taking magnesium is beneficial to our health, but that begs the question. How much should we be taking?
Well, like all supplements, the answer has to do with age, gender, and if you are pregnant or not pregnant. You can perform a quick search online to see just how much you should be taking.
The next question you should consider is what magnesium supplement should I use?
There are a plethora of options out there, but for high absorbability, ease of use, and cost-effectiveness, we recommend the top 10 best magnesium oil sprays on the market in 2021.
[toc]
Sunwarrior Magnesium Oil
---
Use code HAPPYBODY for 15% off
ASUTRA Magnesium Oil Spray
---
Where other sprays may take their magnesium and fiddle with it in the lab, or simply create the magnesium in the lab, Asutra does not.
They take their magnesium from the coveted Zechstein seabed and simply cleaned. They don't tamper with it in a lab or add water–they simply bring the source to you.
In addition to the spray, they also offer you a free e-book which is normally valued at just under $10. The book is full of information about magnesium including how it can help you, what foods you can eat to take it in naturally, and what might lower the amount of magnesium you're receiving.
Asutra doesn't add anything to their oil, preferring a pure spray instead.
Ancient Minerals Magnesium Oil Spray
---
Ancient Minerals presents an oil spray that is skin safe and is also safe for women, men, and most importantly, children. They mine their magnesium from the Zechstein seabed, which makes their magnesium among the purest as well. This brand also has a long history of service–since 2007!
There are three bottles available for purchase. A four-ounce, eight-ounce, and a 33-ounce bottle are readily on-hand for whatever size you desire. Because their magnesium is concentrated, it requires less spraying for you to reach your required amount of magnesium.
Magnesium from the Zechstein seabed is among the most prized for those seeking magnesium as it is rated among the purest forms of magnesium, making Ancient Minerals oil spray among the best.
Magnum Solace Magnesium Oil Spray
---
Magnum Solace offers an oil spray that takes magnesium from a place historic for both mysterious texts and healing properties–the Dead Sea.
They recommend using their oil with coconut oil to receive maximum effect, and to ensure that you apply the oil consistently through the day, or else risk losing out on its therapeutic effects.
After harvesting the magnesium from the Dead Sea, the product goes through six rounds of purification and reverse osmosis technology to give you the best and purest magnesium they can.
These tests are performed by professional technicians with experience in saline mixtures.
They're so confident in their oil spray, that they're willing to give you your money back if the oil doesn't work for you.
Pure Vitality Minerals Magnesium Oil Spray
---
What makes this spray stand apart is its intense purity. Although recommended for use against your skin, the magnesium is so pure it could be used orally as well. Because Pure Vitality strives to meet independent USP requirements, they've concocted a formula that is often used in hospitals as well.
They also don't add water to the spray, allowing for you to decide if you want to use it in its purest form, or if you wish to add in pure water to dilute it.
Doing so will maximize volume which, in turn, reduces the cost. They also use a high dosage form of magnesium meaning you have to use fewer sprays throughout the day to receive the required amount.
Life-flo Pure Magnesium Oil
---
This eight-ounce bottle comes with a supersaturated form of magnesium. This means that it is effective in providing relief for pain and inflammation. The magnesium is mined from the Zechstein seabed, making it a pure and natural source of magnesium.
This magnesium is then tested in a lab to ensure that there are no heavy metals within it. If there are, they are removed, ensuring that the oil is clean, pure, and safe to use.
It's non-greasy, and because the ingredients are all natural, if any clogging occurs, you can easily wash it off under running water. Because it's supersaturated, you don't have to use as many sprays for a treatment, making the bottle last longer and saving you money.
ArtNaturals Pure Magnesium Oil Spray
---
For those looking for a quick and easy spray to use to relieve chronic pain, insomnia, joint inflammation, migraines and normal headaches, then this spray can help.
It absorbs quickly, meaning faster relief and efficient healing. Because they use magnesium specifically for calcium absorption, this spray also aids in bone health and staving off fatigue.
The ingredients used in the bottle follow the brand's strict guidelines for using only natural sources. This means that it is not only cruelty-free but also paraben free.
This spray can also aid in reducing anxiety and stress as well as offering a formidable sleep aid to ensure you get the rest you need. It comes in a 12-ounce bottle and is also pleasantly scented.
Swanson Dr. Barbara Hendel's Magnesium Oil
---
The magnesium mined for this spray is found in the ancient Zechstein seabed located in the Netherlands. This means that their magnesium is easily among the purest out there available to purchase.
They use simple magnesium chloride and water and don't add or remove anything else that might take away from the magnesium's purity.
It comes in an eight fl ounce bottle at a considerably affordable price, and you have the option of buying one, two, or three bottles at a time.
They also follow FDA standards precisely, only creating a bottle when the demand is there to ensure safety and longevity of the product. This oil is especially potent as a sleep aid, helping people fall asleep quickly.
Seven Minerals USP Grade Magnesium Oil
---
This magnesium oil spray comes in a large 12-ounce bottle. It not only offers pure magnesium to be absorbed directly into your skin and to your cells that require it, but this oil is also mined as a liquid when it is in its ionic state. That means pure magnesium to treat those sores and headaches quickly and effectively.
They also treat it to ensure that any harmful contaminants have been removed. Where some magnesium supplements taken orally can cause digestive issues, this bottle, because it is an oil spray, avoids that issue, giving you relief for those sore joints and headaches without the laxative side effects. Seven Minerals also comes with a money back guarantee if you're not satisfied.
Kaiame Naturals Magnesium Oil Spray
---
This bottle stands apart in its claims to be naturally sourced. Mined in the Netherlands, it's brought to the surface in a brine of high-quality.
Because other brands often use hydrochloric acid which is then added to water or is taken from the sea in areas of high pollution, you can be sure that this magnesium comes from a clean, sanitary place.
The magnesium found in this bottle is among the purest as well. With limited, if even any, fillers or additional ingredients, Kaiame offers you what you're buying–magnesium.
Where others may add other ingredients to make it smell better or less itchy, Kaiame offers pure magnesium and the option to dilute it yourself by sending you a spray bottle.
Pure Magnesium Oil Spray
---
One of the largest sprays, this bottle contains 3575 mg per oz where the usual standard is 3182 mg per oz. So, right from the start, you're saving a little money and getting a little extra magnesium.
With it's high concentration of magnesium, it gives you an effective treatment quickly, and this formula is designed to reduce itchiness and skin irritation that is sometimes a side effect of oil sprays.
Using high-quality magnesium, Pure Magnesium delivers fast-acting treatment to ease the soreness in your fingers, and knee joints, as well as to relieve sore muscles, headaches and migraines, muscle spasms, restless leg syndrome, leg cramps, and may even help you fall asleep easier at night in addition to restoring energy.
Our #1 Recommended Magnesium Oil
As you can see, there are numerous options available to you. Deciding on which factors might be the most important to you–be it cost, effectiveness, smell–you can likely filter down the available sprays from there. For those starting out with magnesium sprays, however, I would recommend the number one on this list: SunWarrior Magnesium Oil.
The free e-Book will be a valuable resource for learning just how important magnesium is to your health and what you can do to receive your daily amounts. Since it's undiluted, as well, you can see if its irritation is too much for you and if you need to dilute it with water.
Since it's less itchy than other brands, it may be a good base to determine if you need something milder, or if the brand fits perfectly for you.
Either way, waiting around isn't going to help with the pain or stress that you're experiencing. If you're tired of being in constant pain or not being able to fall asleep, then order yourself a magnesium oil spray and live a transformed life free of pain and inflammation.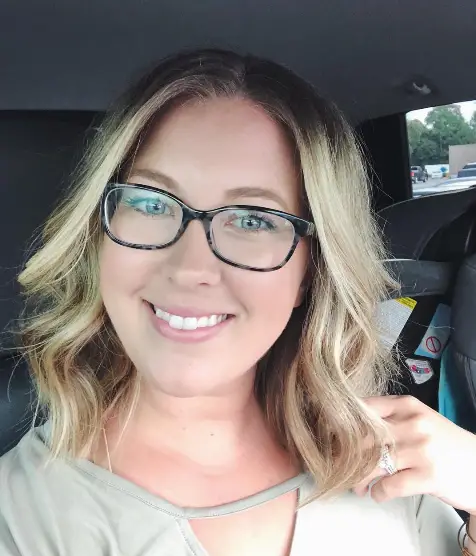 Lauren Gamble is an author, mompreneur, co-founder of Naturally Made Essentials. She is on a mission to help thousands of women across the world achieve a healthy, happy lifestyle through teaching natural health practices.