Are you among the numerous people that spend countless hours sitting in chairs of some kind or another? Most chairs are quite uncomfortable after even a short duration, especially if you have lower back, spinal, neck, or nerve issues.
Sitting on flat surfaces for long periods of time can have damaging effects on your body. Get instant relief from pain that is caused by sitting with a quality seat cushion that will take stress off pressure points and other at-risk parts of your body.
Seat cushions are usually more economical and more portable than a therapeutic chair is.
Our recommended list of the top 10 best seat cushions in 2021 helps provide relief for many body aches caused from sitting or future injuries. They will help improve posture.
There are different types of cushions with superior construction. Some are made of double foam layers, some from memory foam, and some from a hyper-elastic polymer.
Good posture is very relevant to long-term good health. Poor posture can lead to necessary extra health care costs, preventable pains in your back, neck, legs, and hips.
Bad posture can cause unexplained fatigue from slouching or leaning at odd angles to try and get comfortable. You may not notice discomfort for some time due to concentrating on your task at hand; I know I am guilty of that quite often myself.
| | | |
| --- | --- | --- |
| | | |
| Everlasting Comfort Memory Foam Seat Cushion | | |
| ZIRAKI Coccyx Seat Cushion | | |
| Purple Portable Seat Cushion | | |
| Xtreme Comforts Seat Cushion | | |
Having a quality seat cushion will prevent the fatigue and help to align your spine at the same time it will cushion pressure points and alleviate pain. I say YAY, I do not want to suffer through extra pain when I don't have to. Here is our list of the 10 best seat cushions.
[toc]
Pillow Perfect Seat Cushion
---
This item is a set of two wicker seat cushions made for indoor or outdoor use. They are weather resistant, and they resist fading including from UV rays.
The plush fill is 100% polyester. They come in a multitude of colors and patterns; meaning you will be able to match any décor style. These cushions are easy to care for with the ability to spot clean or hand washing the fabric with mild detergent and cool water.
Pillow Perfect Seat Cushions are handcrafted and generally measure 19-inches x 19-inches with a sewn seam closure. They do require a break in period of 3 to 4 hours and do not have ties to keep them in place.
Kieba Coccyx Seat Cushion
---
The Kieba Coccyx Seat Cushion is an orthopedic foam cushion
made of a superior memory foam. The memory foam is layered with a cooling gel to prevent the cushion from flattening out with extended and repeated use.
The cushion provides great support. The cooling gel-enhanced technology stabilizes the temperature. It relieves pain and tension along pressure points with its specially designed U-shape contoured cushion.
It promotes good posture. The removable velour cover is removable to
allow for it to be cleaned easily. It also has a non-slip bottom to keep the cushion where you put it.
The breathable velour cover can be removed from the cushion rear zipper for easy cleaning. The non-slip surface keeps the seat cushion in place.
ComfySure Memory Foam Seat Cushion
---
The ComfySure Memory Foam Seat Cushion has a heat activated memory foam response to the heat of your body creating a more personalized seat. This cushion is made from supportive and comfortable foam that evenly distributes body weight while you sit and adjusts posture while you are sitting.
Its construction from supportive memory foam means an even distribution of body weight to help provide relief for lower back pain and improve posture. This cushion will last a long time as it is made from a premium polyurethane.
It has an unzippable protective polyester cover making It is easy to clean. It can be placed in the washing machine for easy maintenance.
Milliard Memory Foam Seat Cushion
---
The Milliard Memory Foam Cushion is therapeutically designed to provide lasting comfort for extended durations. The contour design provides maximum support and comfort. The memory foam construction provides relief from discomfort, fatigue, and aches.
The cushion is made of premium memory foam with a superior high-density construction to ensure a long product life. The memory foam has a for a longer lasting product.
It has a breathable mesh cover that zips off for machine washing. The cushion measures 18"x16"x3". The cushion is lightweight at just 1.2 pounds.
CYLEN Memory Foam Seat Cushion
---
The CYLEN Memory Foam Seat Cushion is infused with bamboo charcoal to provide excellent ventilation and reduce rising temperatures in the cushion.
It conforms to the user as the memory foam heats up eventually molding its self around you. It is constructed of state-of-the-art memory foam to aid pain relief and comfort.
The cover is newly designed and features great air flow and a non-slip surface. The cover is washable. The CYLEN Memory Foam Seat Cushion weighs 1.92 pounds and is 16.5 x 13.4 x 3.3 inches There is an impressive 5-year warranty.
Xtreme Comforts Seat Cushion
---
The Xtreme Comforts Seat Cushion has a 2 Layer Foam System, so it will not flatten out. This cushion measures 19"x 17.5" x 3.5 ".
It maintains density uniformity and holds shape to relieve stress at your pressure points which also increases circulation in your body. The pressure point relief helps with lasting comfort.
This cushion has superior air circulation due to a durable mesh cover, which prevents sweat and keeps you cool. The cover is removable and washable. It sports a non-slip bottom and a handle for carrying ease.
Purple Portable Seat Cushion
---
The Purple Portable Seat Cushion is made of a hyper-elastic polymer formed into a Smart-Comfort grid in evenly distributed columns. The grid provides fantastic support for your back and spine. with overall dimensions of 15" x 13" x 1". This cushion weighs 2.75 pounds.
The cushion core is purple, and it has a black cover that is washable with a mild detergent. The cushion is washable with warm water and mild detergent.
The grid design allows for very good air circulation and temperature consistency. The hyper-elastic polymer provides durability along with adequate cushioning of pressure points for pain relief or pain avoidance altogether.
ZIRAKI Coccyx Seat Cushion
---
The Coccyx Seat Cushion Orthopedic Luxury Chair Pillow is manufactured from 100% Memory Foam, for pain relief and back support. It has an ergonomic design and a U-shaped cut to help provide support and comfort. It has a machine-washable cover made of velour for easy cleaning.
The memory foam makes this cushion extremely durable. Once the cushion is used for a few minutes, then it will warm up and conform to your body nicely. There is a 100% Satisfaction Guarantee.
If you don't absolutely love your Ziraki memory foam cushion, we guarantee you that we will reimburse you for 100% of your order.
Everlasting Comfort Memory Foam Seat Cushion
---
The Everlasting Comfort Memory Foam Seat Cushion is made from 100% premium quality memory foam that contains no additives. It retains density and enhances your comfort. This cushion responds to your body heat to mold its self to your body to provide great support and comfort for you.
It has an ergonomic U-shaped design, recommended by Orthopedic Doctors. It was specifically designed to relieve pain and stress at pressure points.
It has a soft exterior and a non-slip rubber bottom to prevent slipping. The cover is machine washable. It has a lifetime warranty. It is a lighter cushion at 1.9 pounds.
ComfiLife Seat Cushion
---
The ComfiLife Seat Cushion is an ergonomically designed cushion to provide relief from stress on pressure points. It is made from a premium high-density memory foam.
Memory foam makes the cushion very durable. The memory foam conforms to you after it warms up for a few minutes.
It has a non-slip rubber bottom and a built-in handle for portability. It has a zippered cover made of velour for cleaning ease. The cover is washable.
The cushion dimensions are 17.5 x 13.7 x 2.8 inches and it has a light weight of just 1.35 pounds.
Which Seat Cushion Should You Buy?
After reviewing these 10 seat cushions to help you with your aches and posture, it was not easy to pick one out that I would like above the rest. I did finally choose one though.
I pick the Everlasting Comfort Memory Foam Seat Cushion. I choose that cushion because of the lifetime warranty, the lightweight, and the non-slip surface. The ergonomic design was a deciding factor for me as well. You may have a different opinion of which seat cushion is best for you; which is great.
What matters is that you get a quality seat cushion to help you prevent pain and agony from uncomfortable chairs, any of the reviewed seat cushions from this list is sure to help you! It is time to order my seat cushion.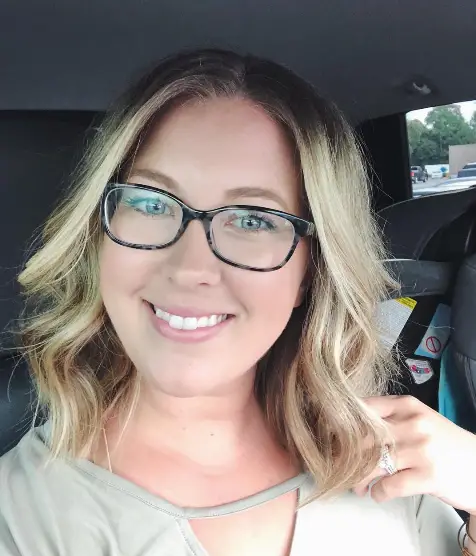 Lauren Gamble is an author, mompreneur, co-founder of Naturally Made Essentials. She is on a mission to help thousands of women across the world achieve a healthy, happy lifestyle through teaching natural health practices.