After a work day then coming home and doing chores around the house, you deserve to let stress of the day wash away. You have to agree there is no better way to relax than a hot bath!
Now, close your eyes and imagine with me, you finished soaking in a bath, felt tension leave your body and it's time to get out. The worst feeling is getting out of the bathtub and cold air hitting, immediately bringing tension back.
Well there's a way to combat that! Now imagine getting out of the bath and having a warm towel to wrap around you: what better way to stay relaxed? When it comes to picking out the perfect towel warmer, there are several considering factors.
Different sizes, different heat settings, price points to accommodate all budgets, and warmers that heat up faster than others.
We compiled a list of the top 10 best towel warmers on the market in 2021, complete with pros and cons of each from reviews from actual users, taking guesswork out for you.
So sit back, relax, and let us help you find the perfect warmer to suit your needs.
| | | |
| --- | --- | --- |
| | | |
| | | |
| | | |
| Conair Therma Luxe Towel Warmer | | |
| Warmrails Wall Mounted Towel Warmer | | |
[toc]
Knox Aluminum Towel Warmer Rack
---
The Knox Aluminum Towel Warmer has multiple innovative features. It has 6 bars so you can actually warm 3 towels at a time. It has an aluminum frame and chrome finish and heats towels in the bathroom or blankets and the living room.
Knox towel warmer is simple to use; it's lightweight and can be transported easily and it has an easy to use on and off switch at the base of the warmer. The Knox aluminum towel warmer can be stored freestanding on the floor or mounted on the wall to fit into any size bathroom.
Overall, the Knox towel warmer is a great product, but like all products, it does have its pros and cons from reviewers.
INNOKA Heated Towel Warmer
---
The INNOKA 2-in-1 Towel warmer is a favorite among buyers. The warmer keeps towels and robes warm and dry during your shower eliminating mold and mildew.
The two-in-one portable design allows it to be free standing which is great for a bathroom or even a laundry room or wall mounted which makes the most of small spaces. Buyers tend to love this particular warmer because it has a built-in thermostat that maintains the temperature which conserves energy but it's still easily operated by a simple switch which brings the warmer to 120 degrees Fahrenheit.
Now, it does have some pros and cons though it was much easier to find pros about this product because so many people do love it. Overall this warmer comes highly recommended.
Amba P Swivel Jill Towel Warmer
---
One of the priciest towel warmers in our selection is the Amba J-B003 P Swivel Jill Towel Warmer. This modern warmer comes in at $210, though customers who purchase it don't regret paying the price.
The swivel hinge allows the arms to turn 180 degrees, and each moves independently, allowing up to six towels to heat simultaneously while never touching one another. One reason people love this particular warmer is that it is simple to install and also energy efficient.
There is an option to use one or two bulbs depending on how warm you want the towel to get. Before letting the price turn you off, take a look at the pros and cons of this gadget.
WarmlyYours 10-Bar Infinity Towel Warmer
---
WarmlyYours 10-Bar Infinity Towel Warmer is a popular choice if you plan on using the towel warmer every day, for multiple garments at once. The 10-bar design gives a generous amount of room and allows up to 2 towels and bathrobes to be heated evenly.
The cord-free, portable warmer includes an automatic timer to start and stop the warmer on any schedule. It is a warmer that will last over a long period of time even when used on a daily basis.
LCM Home Fashion Freestanding Towel Warmer
---
The LCM Home Fashion Freestanding Towel Warmer is a great option if you don't want to dish out hundreds of dollars. Coming in at $66, the LCM is a simpler model that delivers results. With minimal assembly other than attaching the wall mounts or freestanding feet, it is among the easiest to use.
It offers six bars to heat towels or bathrobes and it's lightweight structure along with the 6ft power cord makes it easily portable.
Warmrails Wall Mounted Towel Warmer
---
The Kensington Wall Mounted Towel Warmer is in the mid-price range at $130. This mounted warmer keeps towels and bathrobes dry and warm and prevents mold and mildew. Warms and dries delicates and hand washables making it unnecessary to use the dryer for such garments.
Conair Therma Luxe Towel Warmer
---
The Conair Therma Luxe PTW1 towel warmer is a new innovative design for towel warmers. It has a sleek box design that heats the towel evenly and quickly. Once inside the boxey Conair Luxe, the top closes and the warmer heats the towels while you bathe.
It comes in two sizes, one for regular sized towels, and an extra large design that holds large towels and garments such as bathrobes or blankets.
Elite Hot Towel Cabinet
---
Mini Elite Hot Towel Cabinet is a favorite not only among personal users but preferred in spas as well. The cabinet contains an internal temperature control unit so it doesn't overheat, as well as padded heating elements on all internal walls for even, consistent heating.
The cabinet relies on these insulated pads instead of bulbs which burn out easily and don't provide even heating.
Amba Towel Warmer
---
A newer design of towel warmers is the Amba RWH-CB Curved towel warmer. This warmer is innovate in designs. Typically the crossbars lay perfectly horizontal, however, the ten crossbars on the Amba lay at a curve to allow optimal heating and drying.
Brookstone Towel Warmer
---
Much like the towel warming cabinet, the Brookestone Towel Warmer is an insulated cabinet-like-warmer. The warmer is made in the USA and was designed so efficiently that it can heat the towels up to 120 degrees Fahrenheit within ten minutes, and keeps it insulated.
Its extra-large design keeps up to two large towels heated simultaneously and its transparent lid allows you to see inside.
Which Towel Warmer Should You Buy?
Each of the towel warmers listed above is exceptional. All ten of the warmers do their job and efficiently warm up towels, and can even dry delicate garments of clothing. Out of all of them though, my favorite is the Brookestone Towel Warmer.
It heats and insulates the towels so quickly and evenly that there is no beating it. The warmer is durable and has a long life, and is a great price for the quality. Hopefully, we took away some guesswork when it comes to picking the perfect towel warmer, but don't take our word for it; you can check all of them out online at Amazon and get them at discount prices!
Don't wait, you deserve this luxury!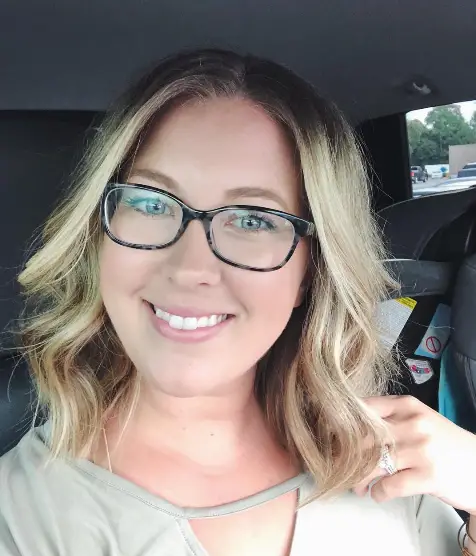 Lauren Gamble is an author, mompreneur, co-founder of Naturally Made Essentials. She is on a mission to help thousands of women across the world achieve a healthy, happy lifestyle through teaching natural health practices.