Coenzyme Q10 is a nutrient in the body that provides energy to cells.
The body makes coenzyme Q10 on its own, but as with many other things, this process slows down with aging and other factors, like oxidative stress and chronic health issues.
Coenzyme Q10 is also available from dietary sources. It can be found in foods and supplements.
This post will explore all the health benefits of coenzyme Q10 (also referred to as CoQ10), how to boost it in your diet, why you would want to take it, and when caution should be used.
Coenzyme Q10 is not a vitamin or a mineral, but rather a nutritional compound. It is stored in cells within the mitochondria, the energy-producing powerhouses that are kind of like engines. (1)
You could be low in CoQ10 for several reasons, including:
You are older than age 50
You have nutritional deficiencies
You follow a vegetarian or vegan diet
You have genetic mutations that interfere with the ability to use or make coenzyme Q10
You take statin drugs
You have chronic or autoimmune disorders
Coenzyme Q10 is so powerful that it is literally found within every cell in the body. Organs that contain the most include the heart, liver, lungs, and kidneys.
10 Health Benefits of Coenzyme Q10
Coenzyme Q10 has numerous health benefits that have been backed by research.
Before starting a supplement, always check with your doctor, since they can interact with other medications or supplements.
Here are the best health benefits of CoQ10.
1. Has Major Antioxidant Benefits & Naturally Fights Inflammation
Coenzyme Q10 comes in two forms: ubiquinol and ubiquinone. The ubiquinol form is a potent antioxidant the keeps cells protected from free radical damage. (2)
When LDL cholesterol becomes oxidized, for example, it can lead to dangerous plaque build-up that can harm heart health.
Coenzyme Q10 circulates throughout the body, protecting cholesterol from getting oxidized, and reducing the risk of inflammatory heart problems. (3)
CoQ10 can also reduce other inflammatory markers that are associated with chronic disorders, systemic inflammatory conditions, and immune problems.
2. Promotes Healthy Blood Sugar Levels & Fights Diabetes
Diabetes is a complex metabolic disorder that develops from many different causes, but inflammation plays a major role.
Coenzyme Q10 can help to reduce inflammation has been shown to reduce blood sugar in those whose levels are high. (4)
It can also reduce insulin levels and help the body use it more effectively.
Coenzyme Q10 can also reduce other problems associated with diabetes, like nerve pain and slow wound healing.
It can also protect other organs from being damaged in the presence of excessive blood sugar, like the kidneys, brain, and heart.
The heart is an essential organ that can be prone to complications when inflammation levels are too high.
Coenzyme Q10 protects the heart from inflammatory damage, keeps cells healthy, and can even reduce oxidative stress after a heart attack.
It is also protective against various types of heart diseases and disorders, like hypertrophic cardiomyopathy, a heart disease where the walls of the heart thicken too much and make it hard for the heart muscle to work.
Coenzyme Q10 can help to reduce this thickness.
Coenzyme Q10 is also protective against heart failure, reducing death from this cause by more than 40 percent. (5)
For people who have already been through heart attack, coenzyme Q10 can reduce the risk of repeat attacks and deaths from heart disease causes.
It can also reduce pain and inflammation following heart surgery, improving recovery outcomes and leading to faster recovery time.
4. Supports Natural Fertility in Men & Women
Fertility is a complex subject in both men and women. When fertility is compromised, it is often due to several factors, not just one main one.
For men, fertility is determined by how much sperm there is, and how good of quality it is.
Coenzyme Q10 is an antioxidant that protects sperm integrity and can help it move effectively and reduce damage. (6)
Research shows that men who take coenzyme Q10 for at least 90 days can improve their sperm and lead to better infertility treatment success.
In women, fertility is also a complex issue. Coenzyme Q10 can help certain aspects of female fertility, especially when it comes to egg health.
Eggs decline in quality and quantity with age. While nothing can improve quantity, coenzyme Q10 can promote healthy eggs that mature as they're supposed to, leading to better pregnancy rates or improved treatment options for infertility.
CoQ10 supplementation has been associated with an increase in live birth rates following infertility treatment, too. (7)
Skin is the body's largest organ and not only is it the first thing we see, but it has important barrier functions.
Damage can occur to skin from many sources including:
Aging
Sun exposure
Chemicals and toxins
Environmental exposures
Hormone problems
And more
When the skin becomes damaged, it holds less moisture, looks aged faster, and can even become thinner and less protective.
Coenzyme Q10 protects the skin's health and integrity both internally and when used topically.
It can improve the mitochondrial function in skin cells and lead to reduced damage and inflammation.
Having higher levels of coenzyme Q10 has also been shown to be protective against developing skin cancer.
6. Promotes Healthy Blood Pressure
Blood pressure is an essential element of health. When it's too high, it can negatively impact heart health over time.
When it's too low, it can impact quality of life and lead to fatigue and fainting.
Blood pressure health is affected by many factors, including genetics, lifestyle, diet, and activity levels. It can also be impacted by inflammation and other health conditions.
Research finds that coenzyme Q10 helps to reduce high blood pressure, both systolic and diastolic, by between 8 and 12 percent. (8)
Even in people with borderline high blood pressure, or who have not yet been diagnosed with issues, it can decrease blood pressure by around 4 percent. (9)
It has even been shown to be effective at lowering blood pressure associated with the pregnancy complication preeclampsia or for those who are at risk.
Supplementing with 200 milligrams per day of coenzyme Q10 for the second half of pregnancy reduced the risk of preeclampsia by 20 percent, while another study showed a reduced risk of almost 45 percent. (10, 11)
7. Supports Neurological Health
The brain is particularly susceptible to damage that involves inflammation. Numerous neurological disorders and complications are rooted in genetics, but also in inflammatory processes.
Research shows coenzyme Q10 to protective against or effective in helping to treat or reduce symptoms of many neurological disorders, including:
Multiple sclerosis
Parkinson's disease
Huntington's disease
Alzheimer's disease
Dementia
Diseases and disorders that develop from exposure to neurotoxins or chemicals
By helping to reduce inflammation in the brain and to keep brain cells energized in the mitochondria, coenzyme Q10 can prevent, support, and address neurological and brain health.
8. Can Reduce the Effects of Aging
Aging is a complex process that naturally occurs as cells lose the ability to function effectively.
They replicate less accurately, are prone to errors, and have a slower engine. Coenzyme Q10 can reduce inflammatory damage that can slow down the aging speed of cells and can keep cellular engines functioning efficiently.
CoQ10 can help to support mental acuity in aging and decrease mental decline. In elderly people, it can improve vitality and quality of life. (12)
The liver is the body's largest internal organ and is vital for detox processes and keeping the body free from toxins.
It is exposed to many harsh chemicals, free radicals, and other aggressors that can harm liver cells and lead to inflammation.
Coenzyme Q10 as an antioxidant helps to protect the liver as a whole and helps liver cells to regenerate and function optimally.
Nonalcoholic fatty liver disease, a disorder that does not stem from alcohol abuse, is still every bit as devastating as alcoholic cirrhosis.
It involves chronic inflammatory problems and a liver that cannot effectively do its job to protect the body.
Taking coenzyme Q10 can lower inflammatory markers and liver enzymes, protecting the organ and helping it function better. (13)
Headaches can be caused by a number of factors. Some research shows that free radicals and inflammation can contribute to them, reducing energy to brain cells and leading to headaches and even migraine. (14)
Coenzyme Q10 can reduce headaches from these causes because it increases cellular energy in the brain, reducing inflammatory processes.
Research finds it to be more effective than placebo. It can reduce migraine severity and can also decrease the occurrence rate of them.
How

to

Supplement

with

Coenzyme Q10
While there are some food sources of coenzyme Q10, as we'll discover below, it's hard to effectively boost levels through food alone, especially if the body is not adequately making its own coenzyme Q10.
Taking a supplement on a regular basis can help to optimize coenzyme Q10 levels.
It is important to get a doctor's recommendation for both dosage and form, since coenzyme Q10 comes in two forms: ubiquinol and ubiquinone.
Ubiquinol is widely considered to be the superior form and the one that best absorbs and gets put to use in the blood.
Typical dosage recommendations for supplements are between 50 and 1,200 or higher milligrams per day, with most capsules having an individual dosage of between 100 and 200 milligrams.
The body does not store extra coenzyme Q10 for later use, so supplementing daily is the optimal choice for health benefits.
Coenzyme Q10 supplements can be more expensive, especially when they're good quality.
Be sure to find a trusted brand that is recommended by your doctor and which does not contain added fillers, preservatives, or other hard-to-pronounce ingredients.
When supplementing with coenzyme Q10, it is best taken with food that contains some fat, as this helps with digestion and absorption.
Otherwise, studies show that it's best taken with dinner or before bed.
How to Naturally Get Coenzyme Q10 in Your Diet
Coenzyme Q10 is best boosted in the body with supplements, however, some foods do contain smaller amounts of it.
Foods that contain coenzyme Q10 include:
Organ meats like chicken liver and beef liver
Pork, beef, and chicken products (most cuts)
Fatty seafood like sardines, mackerel, and herring
Vegetables like broccoli, spinach, and cauliflower
Fruits like strawberries and oranges
Sesame seeds
Pistachios
The list of coenzyme Q10 foods is short, so if your doctor has directed you to boost your levels, working with a supplement and a boosted diet will have the best effect.
Cautions & Who Should Not Take Coenzyme Q10
While coenzyme Q10 is known to have very few side effects, it is not safe for everyone. Some side effects of coenzyme Q10 can include:
Nausea and stomach upset
Diarrhea or intestinal discomfort
Heartburn or acid reflux
Abdominal pain
Reduced appetite
Headaches
Rashes
Dizziness
Sensitivity to light
Insomnia or trouble sleeping
Fatigue
Irritability or mood changes
It is always important to ask your doctor before starting a new supplement.
It's also important to check in with them if you feel you're experiencing negative side effects, and to discontinue use immediately if it makes you feel worse.
There are other reasons why someone should not take coenzyme Q10.
Pregnant and breastfeeding women should not take it primarily because it has not been studied under the circumstances and there could be unknown side effects.
People who are on blood thinners or medications to decrease cholesterol should not take coenzyme Q10 as it can interfere with how they work.
People who take very high doses of coenzyme Q10 for long amounts of time may experience long-term negative side effects for neurological health.
Those who have liver disease or poor liver function, or who have excess levels of bile or gallbladder problems should speak with their doctor before taking coenzyme Q10.
This is because the liver breaks down coenzyme Q10 and excess is eliminated via bile, and it could worsen existing problems.
This article was fact checked for accuracy by Aimee McNew, MNT, a certified nutritionist. As always, this is not personal medical advice and we recommend that you talk with your doctor.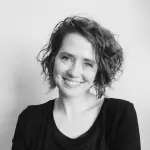 Aimee McNew, MNT, CNTP, is a certified nutritionist who specializes in women's health, thyroid problems, infertility, and digestive wellness. She ate her way back to health using a Paleo diet, lost 80 pounds, and had a healthy baby after numerous miscarriages. She focuses on simple nutrition practices that promote long-lasting results.