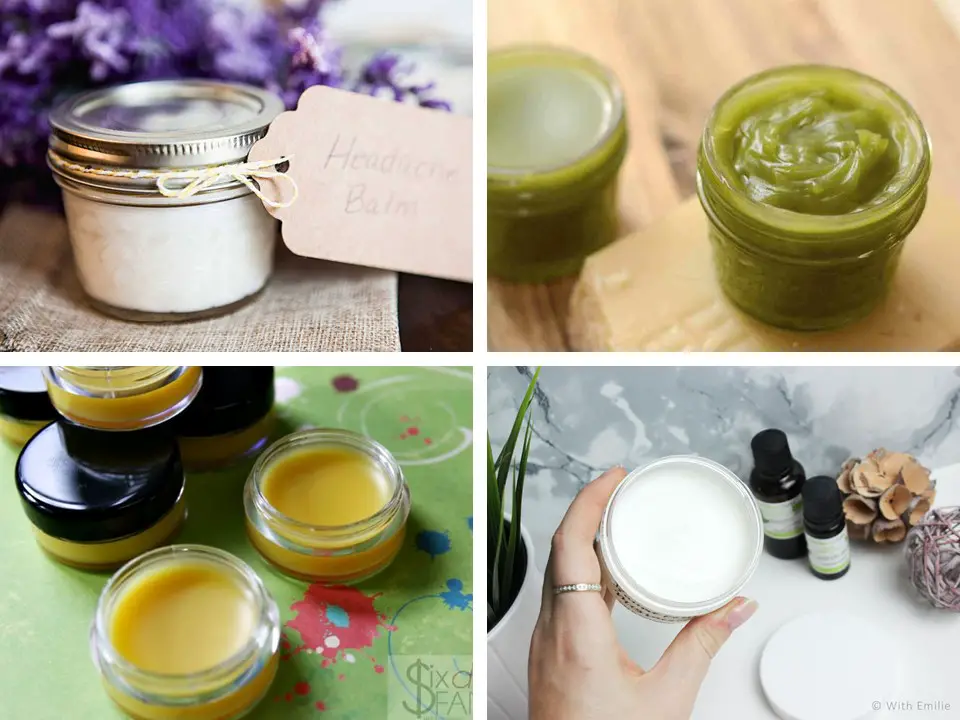 Headaches seem to affect us all, but what if we told you there was a more natural way to ease the pain than reaching for tablets?
Some clever, natural living enthusiasts have developed their own headache balms and the best part is that you can follow their recipes and make them for yourself.
These balm recipes also contain completely natural products (such as essential oils), making them not just effective at treating your headache, but also working long-term to keep them away.
You see, some headaches are actually caused by overuse of pain killers, causing your body to mimic the pain as it craves the drug.
Then, when you consider the potentially negative side effects some pain killers can have on your body (such as deteriorating kidney function or liver damage), it makes total sense to embrace natural, more beneficial ways of dealing with the pain.
That's why we've rounded up 12 amazing DIY headache balms to help you achieve instant pain relief. Try these for yourself, or why not make one for a loved one who is prone to headaches and migraines?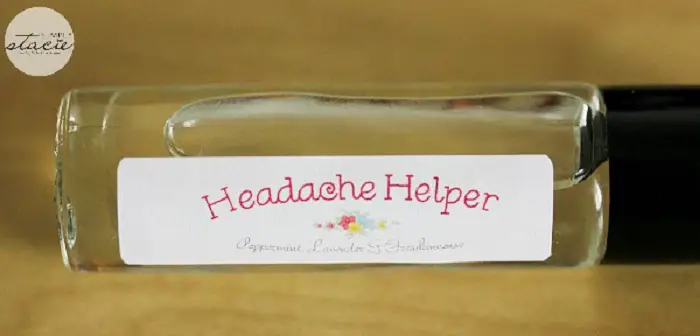 1. DIY HEADACHE HELPER ROLL-ON FROM SIMPLY STACIE
This DIY headache balm roller is super easy to make and will last you a long time! It simply combines peppermint oil, lavender oil, and frankincense oil with fractionated coconut oil for a mixture that isn't just effective but smells divine too.
Fractionated coconut oil is a carrier oil for diluting the potency of essential oils. It goes on light and easily absorbs into the skin, plus it's great for those with sensitive skin too.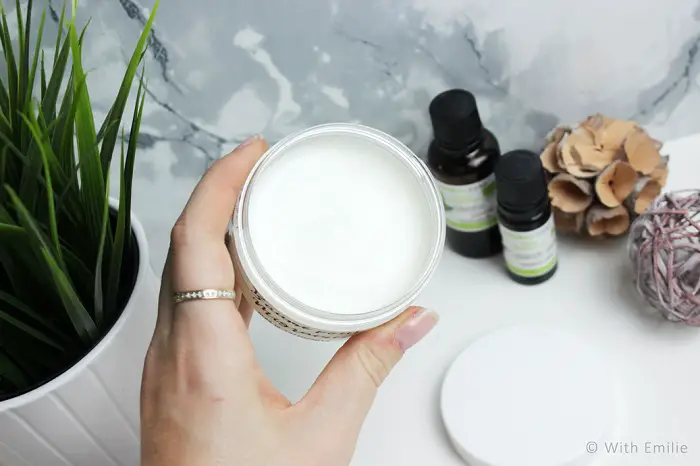 2. HOMEMADE MIGRAINE BALM FROM WITH EMILIE
If you're looking for a DIY headache / migraine balm that uses just 4 ingredients and takes only 15 minutes to make, then here it is!
This homemade version uses 2 tablespoons of beeswax, half a cup of solid coconut oil, 10 drops of peppermint oil, and 10 drops of lavender oil. After following the instructions, the balm solidifies and becomes easy to rub on to the affected areas.
Plus, the mixture isn't too oily on your skin.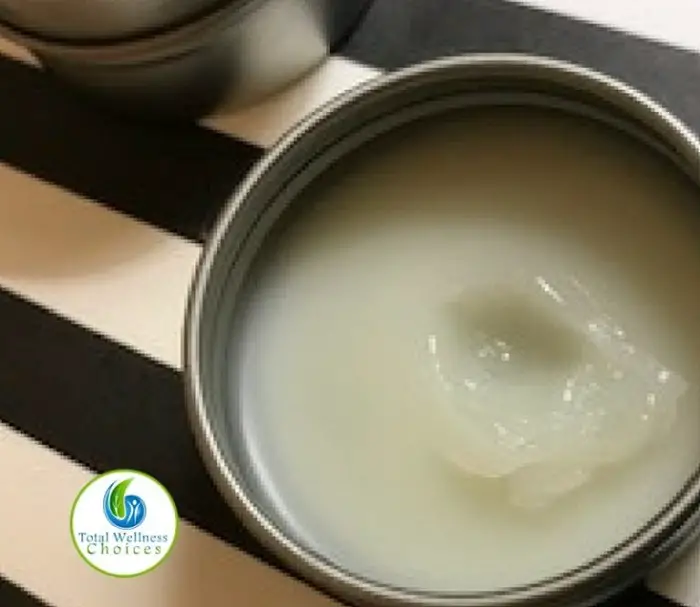 3. DIY HEADACHE RELIEF BALM USING ESSENTIAL OILS FROM TOTAL WELLNESS CHOICES
This headache relief balm is made with all-natural ingredients and works without any negative side effects.
You also only need a microwave and small jar to make it, along with several easy-to-find ingredients such as tea tree oil, frankincense oil, and more. You'll find headache or migraine relief in no time at all!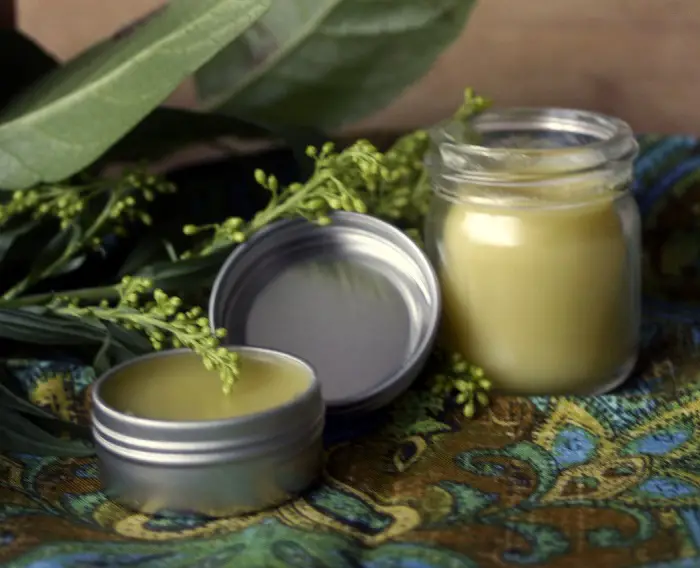 4. HERBAL HEADACHE SOOTHER WITH MAGNESIUM OIL FROM THE RADIANT LIFE BLOG
This DIY herbal salve is a gentle, holistic alternative for headache soothing. Combining the calming aromatherapeutics of peppermint and citrus with a splash of tension-relieving magnesium, this easy salve can help to resolve a pesky headache – all without unwanted chemicals!
It simply uses common ingredients such as extra virgin olive oil, castor oil, and other essential oils that you'll love.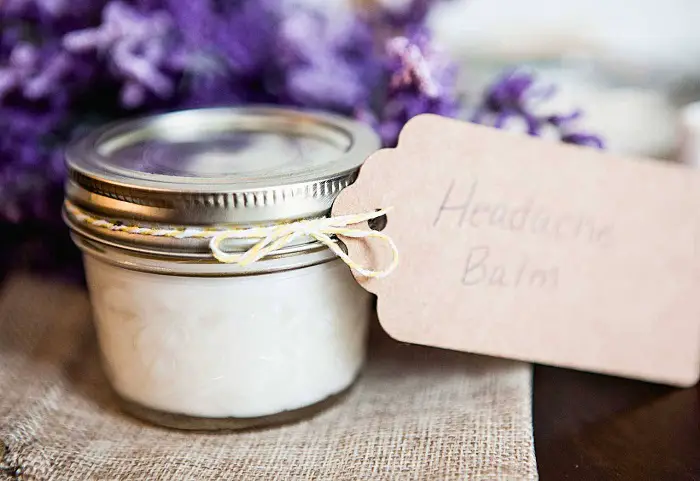 5. DIY HEADACHE BALM WITH ESSENTIAL OILS FROM HOME MADE LOVELY
This headache balm is also super easy to make with no complicated ingredients. Instead, it's made with soothing essential oils like lavender and peppermint and healing oils like frankincense, so you'll instantly feel much better without taking pain killers!
Coconut oil is also used as a carrier, so the mixture is less harsh on your skin.
6. DIY HEADACHE RELIEF BALM FROM THE INDIAN SPOT
This homemade headache relief balm uses coconut oil as a base for the balm, as well as peppermint oil for its anti-inflammatory and pain-relieving properties, and eucalyptus oil as it helps relieve stress, reduce headaches and is effective against headaches related to colds.
Simply add in some beeswax to help it all solidify, and voila! You've got yourself one instant headache or migraine remedy.
7. PEPPERMINT AND LAVENDER HEADACHE SALVE FROM YOUR GARDEN FROM JOYBILEE FARM
This soothing headache salve can be made from fresh lavender blossoms and peppermint leaves from your garden. If you don't have any in your garden, you can use dried leaves and dried blossoms to make this.
The essential oils in this recipe are known to be pain relieving and also help relieve stuffiness and tension – both additional factors that can cause migraines and headaches.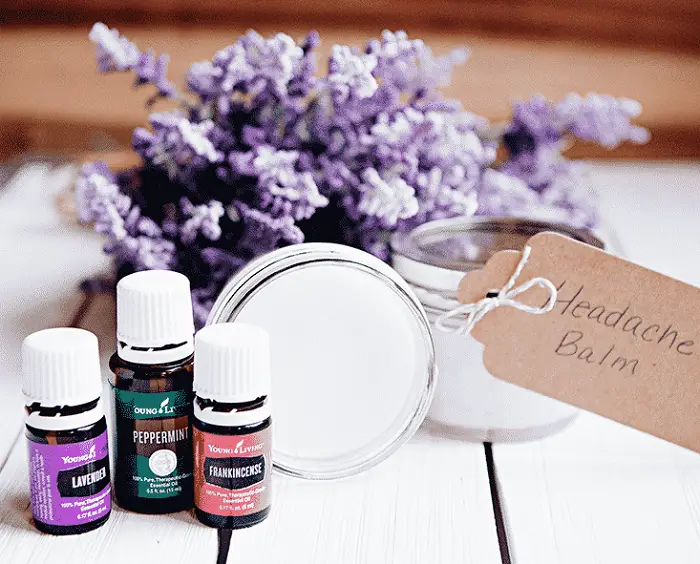 8. NATURAL DIY PEPPERMINT AND LAVENDER HEADACHE BALM FROM THE BUDGET MOM
The essential oils used in this headache relief balm are a powerful combination, and each one adds its own health benefits.
This homemade recipe makes more than one container of balm, so depending on the size of containers that you use, you can have extra to give as gifts or have multiples to keep around the house and in your purse!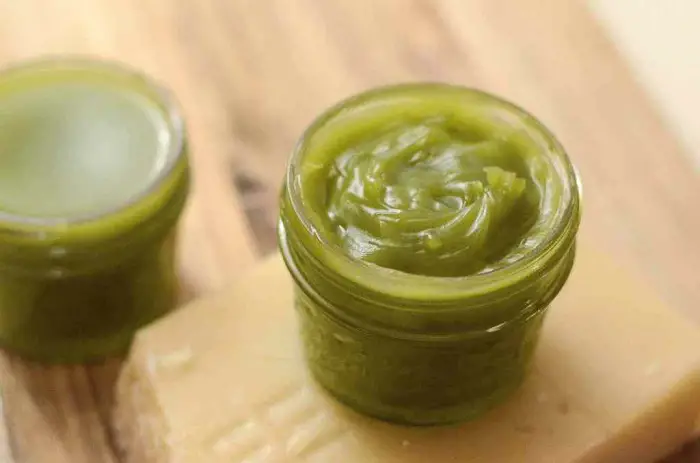 9. DIY HEADACHE SALVE WITH PEPPERMINT FROM MODERN HOMESTEAD MAMA
This DIY headache salve with peppermint, coconut oil, and beeswax is all-natural and a wonderful herbal home remedy for headaches.
The key ingredient, peppermint, is great for naturally easing headaches and migraines – especially due to its soothing aroma. You simply apply a small, pea-size amount of this salve to your forehead and temples for immediate relief.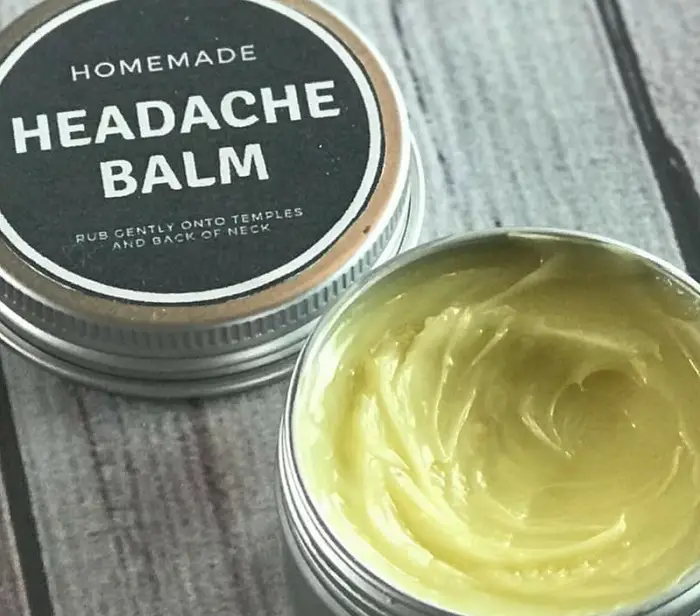 This one balm is like a miracle cure for all kinds of headaches, including tension, stress, allergy-triggered, hormones (PMS and menopause), migraine, and sinus headaches.
It's a natural remedy, so there's no toxic ingredients or harmful chemicals, plus it's easy to make. This tutorial even comes with printable labels, so you can stick them on some jars and gift them to your friends!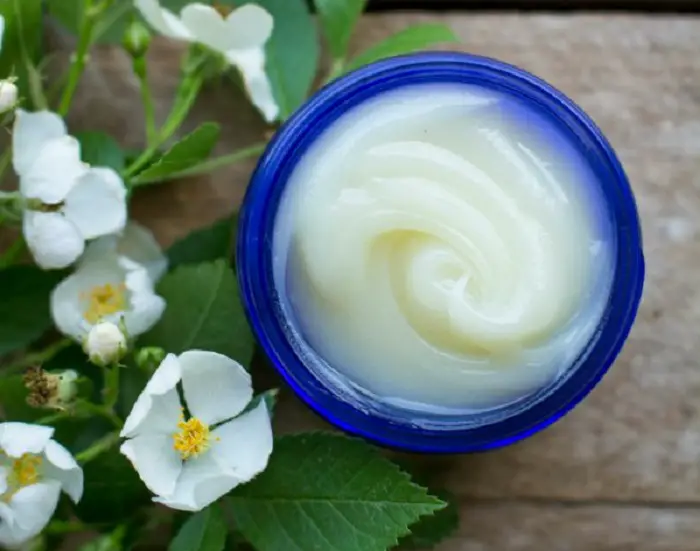 This easy DIY sinus and headache balm is an all-natural remedy that helps relieve stuffy noses, allergies, and headaches.
It uses impressive ingredients such as eucalyptus, peppermint, lavender, camphor, manuka, myrrh, and frankincense. It also uses beeswax and a carrier oil of your choice to give it that balmy consistency.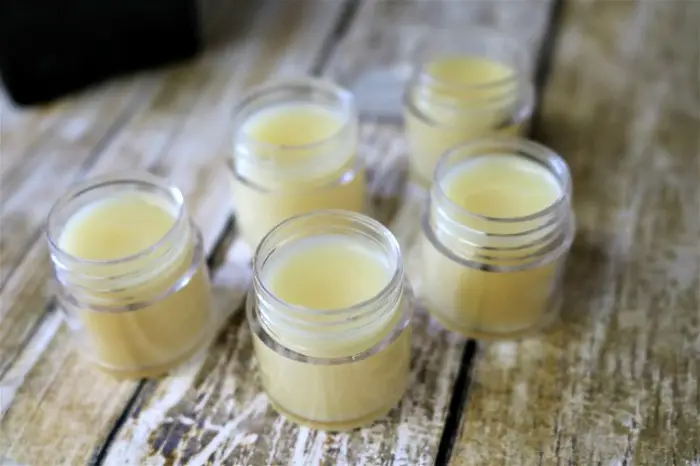 12. DIY HEADACHE AND TENSION RELIEF BALM FROM HAPPY MOTHERING
If you're looking for a great natural remedy for headaches, this DIY headache and tension relief balm works wonders. It uses celebrated ingredients such as frankincense, spearmint, peppermint, basil, lavender, as well as sweet almond oil, coconut oil, and beeswax. These all-natural ingredients and essential oils soothe and relax.
Which Headache Relief Recipe Will You Try?
There you have it – 12 DIY headache balms for instant pain relief from migraines and headaches caused by tension, sinus, hormones, stress, and so much more.
Remember, you don't have to make all of these balms at once. Simply start with the one that takes your fancy the most, then work your way up to trying each different recipe to determine which DIY balm is best for your individual needs.
Some of these recipes will make a whole batch of balm, so why not fill up multiple jars and use them in gifts or care baskets for your friends? They'll certainly appreciate the thought!
Which DIY headache balm will you be trying? We'd love to hear from you in the comments section below!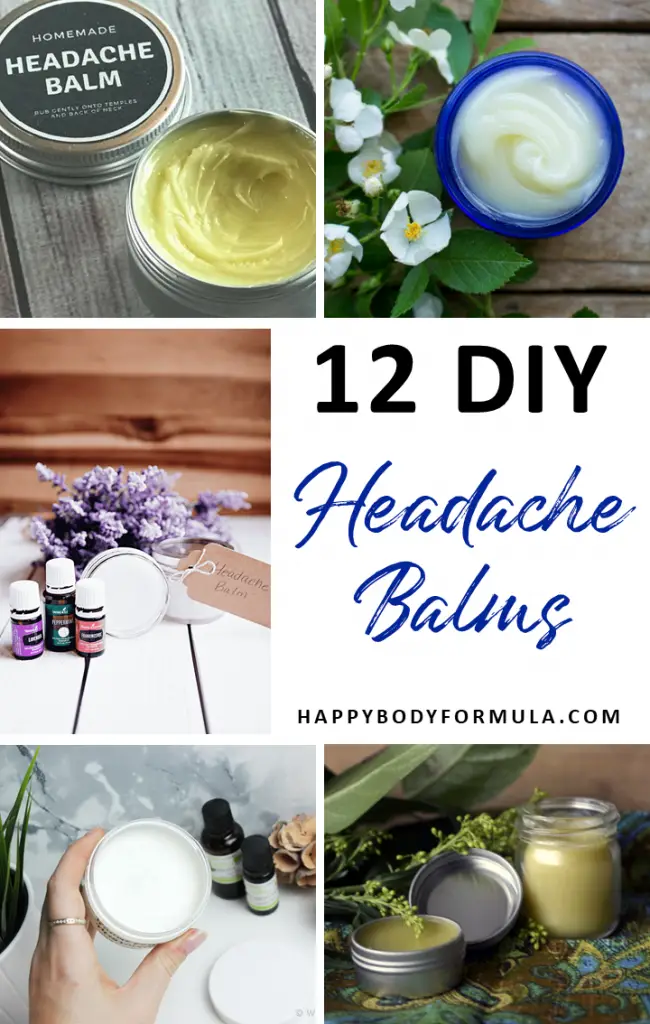 Melanie Clarke is the founder of Whim Online Magazine, an online magazine based in Australia that has a strong focus on whimsical + dreamy photography, as well as art and fashion content.