Once upon a time, you might have only associated collagen with something injected into your face or lips, but now, all of that is changing.
You only need to scroll through Pinterest or stroll along the aisles of your local pharmacy to realize that collagen supplements are huge, and for plenty of good reasons too.
You see, collagen is responsible for several biological functions in mammals, including providing structural support in connective tissue, muscle, and skin.
It also plays a role in joint and bone health, but is perhaps most known for its assistance with skin elasticity.
If you already know that the human body creates collagen naturally (and it's one of our most plentiful proteins), then you may be wondering: why exactly would we want to boost our collagen intake through food?
The answer is simple: Over time, our production of collagen slows down, resulting in a lack of skin elasticity (i.e. wrinkles), the breakdown of joints, loss of muscle mass, weakened bones, and an increased risk of cardiovascular disease.
This is why many have started purchasing collagen supplements in powder form to add to some of their favorite meals – including desserts.
Ready to jump on this (delicious) bandwagon? We've rounded up the top 17 dessert recipes containing – you guessed it – collagen. Enjoy!
(Read more: The Top 10 Best Collagen Peptide Supplements)
1. DARK CHOCOLATE CARAMEL COLLAGEN CANDY BARS FROM THE NUTRITIOUS KITCHEN
How about enjoying a decadent dessert whilst upping your collagen intake?
Just when you though it couldn't get any better, these dark chocolate caramel candy bars are also vegan friendly and gluten free!
Along with that beneficial collagen, they also contain creamy peanut butter, maple syrup, dates, cashew milk, vegan dark chocolate chips, and more. Sounds divine!
2. COLLAGEN CHOCOLATE CHIP COOKIES FROM PALEOMG
There's nothing quite like a chocolate chip cookie, but when they contain collagen, you know you're doing your skin a favor too.
These ones also contain the goodness of cashew butter, coconut flour, vanilla extract, and more. Swap out your normal chocolate chips for cacao nibs and you've got yourself an even healthier version!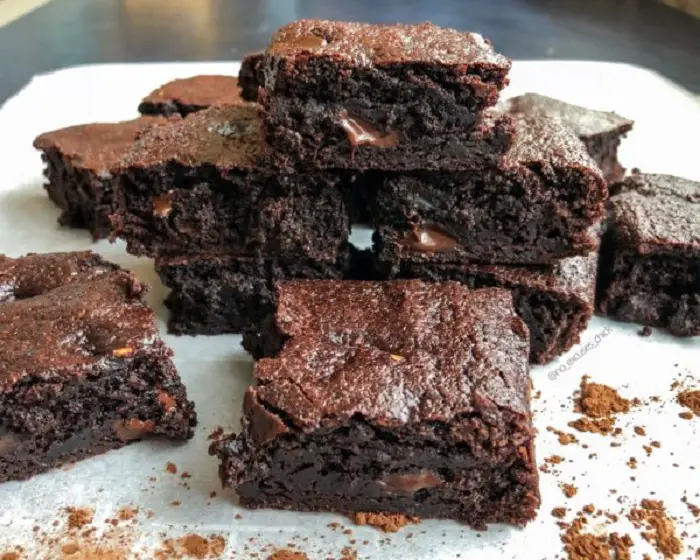 Fancy a thick, fudge-like brownie with chewy edges, crackly top, and just the right balance of cocoa and sweetness?
You're in luck, because we've hunted down the perfect, collagen-filled brownie!
These are also low carb with only 2 grams of sugar per brownie (including the chocolate chips) and a whopping 10 grams of protein! We certainly like the sound of these guilt-free brownies.
4. MATCHA LATTE COLLAGEN BITES FROM REAL EVERYTHING
If you're a fan of all things matcha, then you'll also adore these matcha latte collagen bites, which might look indulgent, but are totally healthy!
They're a great after school snack for your kids, as well as a post-workout pick-me-up or midnight treat. You'll also find beneficial ingredients such as green tea powder, maple syrup, coconut milk powder, and more within them.
If you want to stay cool this summer (but without the spoonfuls of sugar and other artificial additives), then these blackberry popsicles with added collagen are your new best friend.
You can make this recipe with any type of berries you find at the market — raspberries, blueberries, blackberries, and marion berries all work wonderfully.
Combine with a banana, vanilla powder, a pinch of sea salt, and collagen peptides, and you've got yourself a sweet treat without any nasties.
6. VANILLA GLAZED DONUTS WITH COLLAGEN FROM VITAL PROTEINS
We know what you're thinking: donuts – aren't they super unhealthy?
Here's the good news: these donuts not only contain collagen, but their other ingredients are also very healthy, helping you to enjoy your favorite treat without the excess kilojoules (or sugar!).
We're talking honey, apple cider vinegar, coconut oil, almond milk, and more. Yum!
7. KETO COLLAGEN STRAWBERRY RICOTTA PARFAIT FROM KetoVale
A strawberry and ricotta parfait that's keto, sugar free, low carb, AND contains collagen? Count us in!
All you'll need are ingredients such as strawberries, ricotta, lemon zest and juice, Greek yoghurt, and collagen. It might sound simple, but the delicious taste of this healthy dessert will blow you away!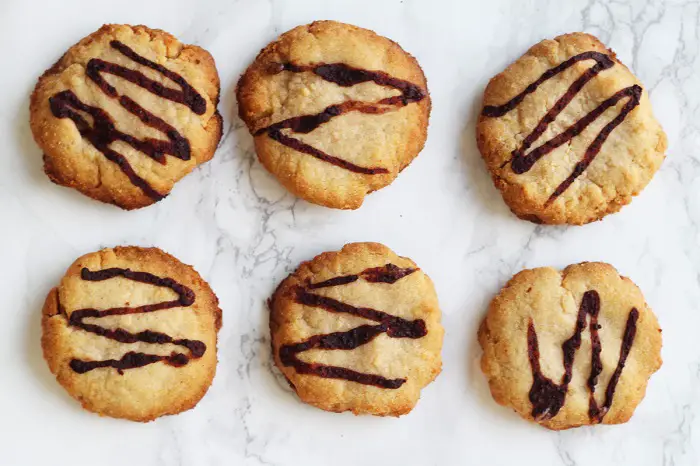 8. COLLAGEN PROTEIN COOKIES FROM UNBOUND WELLNESS
Today is your lucky day because these cookies have no unnatural sugar, no fuss, and have only high quality protein from grass-fed collagen!
From coconut flour and honey, to cinnamon, carob powder, vanilla extract, coconut oil, and more – there's nothing in this recipe to make you feel guilty about indulging in a scrumptious snack.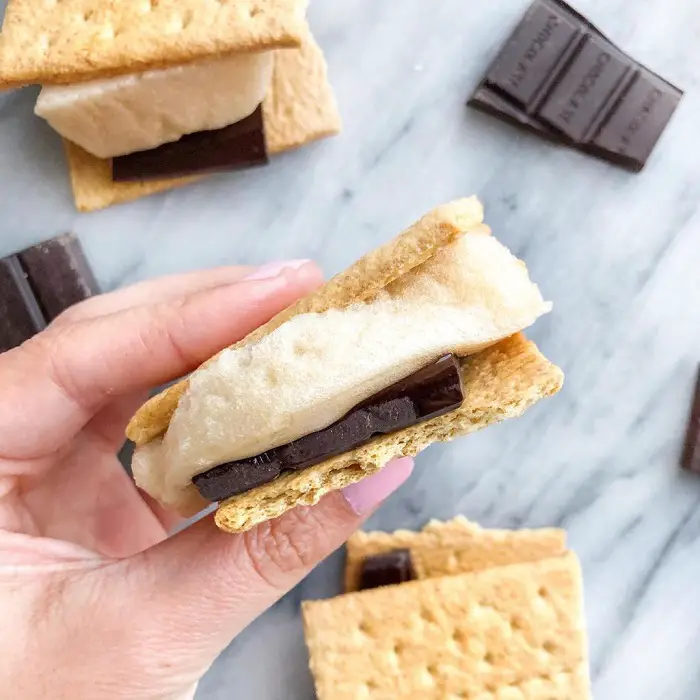 Ready for a fireside favorite that has been made healthy?
These delicious S'mores don't just contain collagen, but have been made with nourishing ingredients such as vanilla, honey, water, and more.
To keep it even healthier, swap your usual chocolate bar for a cacao version containing no artificial sugar. Now you'll never have to feel bad about going back for seconds…or thirds.
10. PALEO CHOCOLATE AVOCADO FREEZER FUDGE FROM FIT MITTEN KITCHEN
Containing just 65 calories per square with only 3 grams of sugar, this freezer fudge is easy to make and a healthy way to satisfy your chocolate cravings.
Not only does it contain collagen, but avocado is one of its main ingredients! If you think it looks silky smooth, decadent, and moreish, you're totally right. This is one fudge recipe you won't want to miss!
11. COOKIE DOUGH COLLAGEN ENERGY BITES BY FROM PASTA TO PALEO
It'd be hard to find someone who doesn't like the taste of cookie dough, so why not have the flavor of cookie dough, made healthier, into a quick and portable snack?
These take just 10 minutes to make and require no additional time to set or cool down. Along with collagen peptides, they also contain ingredients such as cashews, pitted dates, hemp seeds, maple syrup, and more.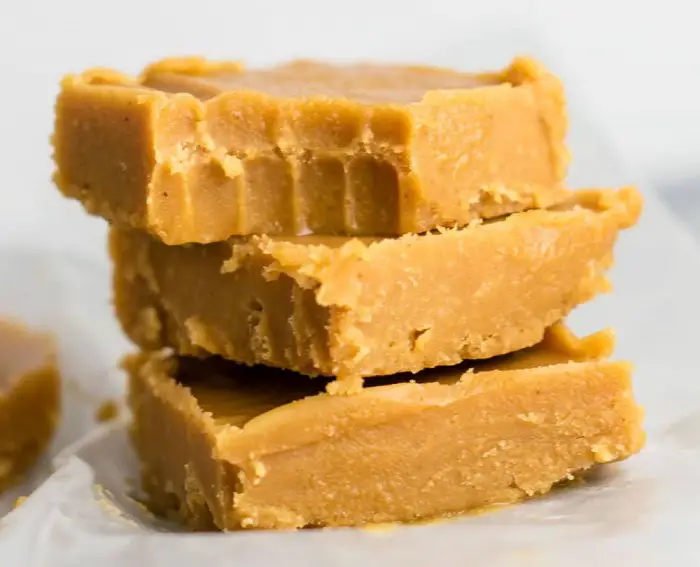 12. KETO-FRIENDLY PEANUT BUTTER COLLAGEN BARS FROM AMANDEAN RECIPES
Think these fudgy, rich bars look way too delicious to be remotely considered healthy?
Thankfully, looks can be deceiving, as these keto-friendly peanut butter collagen bars are exactly that!
You simply combine ingredients such as stevia, sea salt, natural peanut butter, unsweetened soy milk, coconut oil, unsalted peanuts, and collagen. No baking required!
13. KETO COLLAGEN COFFEE MOUSSE WITH WHIPPED CREAM FROM KETOVALE
This coffee mousse is not only tasty but also nutritious for your whole body, plus it only takes a few minutes to prepare.
The trick is to use dark chocolate containing at least 85% cacao, as well as stevia instead of artificial sugar and cacao powder for garnishing. Serve this up at your next dinner party and just wait for everyone to beg you for the recipe!
14. CHOCOLATE CHIA SEED COLLAGEN PUDDING FROM COOKING WITH KRISTINA
It sounds healthy and it is healthy!
This chocolate chia seed collagen pudding is also gluten free and dairy free, so no one has to miss out. It contains unsweetened coconut cream, unflavored gelatin, sugar-free cocoa syrup, Dutch cocoa powder and collagen peptides.
It's just the thing to get stuck into after a long day at work, or for if you're craving a dessert without breaking your diet.
15. CHOCOLATE COLLAGEN SMOOTHIE FROM DOWNSHIFTOLOGY
Is it just us, or is there no better way to cool down on a hot summer morning and kick those chocolate cravings than with a good ol' chocolate smoothie?
This isn't your average chocolate smoothie though, of course, as this one is super healthy AND contains collagen peptides to look after your body.
Use coconut milk to make it vegan friendly, along with almond butter, a banana, cacao powder, and non-animal-based collagen peptides.
16. FUDGY PUMPKIN COLLAGEN BITES FROM EATING BIRD FOOD
These collagen bites are no bake and high in protein, plus they contain that all-important collagen.
They're the perfect healthy dessert or treat for fall and contain a host of other helpful ingredients, such as nut butter, pumpkin, maple syrup, coconut oil, coconut flour, cinnamon, mini chocolate chips, and collagen peptides.
Tastes good and it's good for you!
17. CHOCOLATE ALMOND BUTTER COLLAGEN FAT BOMBS FROM WHAT GREAT GRANDMA ATE
Whether you are keto or on a low-carb diet, these Chocolate Almond Butter Collagen Fat Bombs make a great craving-killing snack or dessert!
They might be called "fat bombs", but they're sugar free and packed full of healthy fats and protein. Don't forget to use grass-fed collagen for additional health benefits!
Get Some Collagen in Your Life with These Delicious Desserts
There you have it – the top 17 desserts containing collagen. Collagen peptides don't lose their health benefits when cooked, nor can you taste them in your food or drink.
Aside from being incredibly easy to cook with, they also provide numerous benefits to your health. You'll find that your skin's health and elasticity improve, as does your joint health, muscle mass, bone strength, heart health, gut, weight, mood, and hair growth.
Collagen peptides are available to purchase in health food stores, pharmacies, and online, so when it comes to increasing your daily collagen uptake through the food and beverages you consume – there's just no excuse!
Whether you choose to make just one of these desserts on-repeat, or try each one of them on separate nights of the week or month, you'll be feeling the health benefits in no time.
Which collagen-boosting dessert will you be trying? We'd love to hear from you in the comments section below!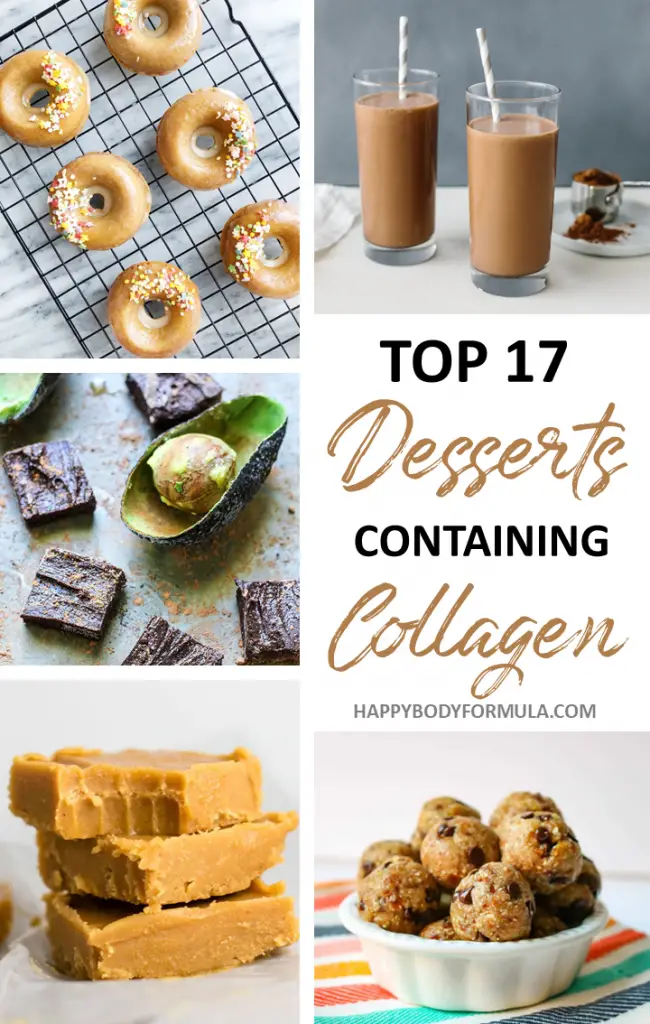 Melanie Clarke is the founder of Whim Online Magazine, an online magazine based in Australia that has a strong focus on whimsical + dreamy photography, as well as art and fashion content.