Indubitably, happiness is something that everyone seeks. Most people want the best of everything–from their love lives to their careers and beyond. Yet, as much as they try, it always seems like happiness is just out of reach. 
If you're one of those people, it may be because your current life isn't as happy as you would like. Perhaps, something is missing from your everyday routine or you may be looking in the wrong place. Or, maybe the key to your happiness lies in your past self. 
Most people believe that they have lived before in a past life. That's why some try to attend a past life regression session to unlock happiness. While it might seem like a far-fetched idea, some people believe that person's past life may impact the present. 
Additionally, they believe that resolving traumas and conflicts from a past life can positively impact one's current self, allowing them to gain happiness.
Happiness: Defined
As defined by many, happiness is a state of mind brought about by positive feelings and experiences. Individuals can think happily and positively about themselves and their lives. 
It allows them to feel satisfied with their life choices. It also lets them love what they do and who they are, which brings them happiness. 
However, this isn't always the case. Some people may be unhappy with their life but feel powerless to change them. It might be because they're in a rut and don't know how to change their negative mindset, they may lack some self-care, or maybe they're just unhappy. 
If this is the case, then it might be because something in their past life has negative effects on them even or they just simply don't know why they feel unhappy. 
The Role of Your Past Self in Your Current Life
Many quantum healing experts believe that all of your decisions and experiences are connected. This means that a single incident could affect the choices you make even decades later or in another life.
So, if someone constantly feels a certain way, it may be because of an experience they've had. That's the reason why some believe that an experience from one's past life might have long-lasting effects on their well-being later on.
Positive and Negative Experiences
Many believe that there are several ways for people's past selves to affect their current lives. When a person has positive experiences in their past, these experiences can influence their present life. 
A person who takes on the role of someone comfortable and at ease with themselves in their past self might embrace challenges and achieve more in their present life. When they face new challenges in their current life, they don't feel like they need to avoid all the uncomfortable feelings and emotions that come with it. 
Others have found that even negative experiences from their past self can still affect their current well-being. When a person has a past self that makes them feel sad or lonely, this emotion could lead to making decisions that make them feel the same way at present. 
For example, a person who has trouble trusting new people or making connections with those around may be betrayed by people they trust in their past life.
Unlocking Happiness
Since someone's past self can have such an impact on their current life, then how can this help you unlock happiness? Well, finding out what life you probably had in a past life can help change your current experience.
For example, someone who has a past self that was less than successful could find out what happened in their previous life and use this knowledge to change their lives. 
Maybe someone's past self had some tragedy or horrible event happen to them, which caused them to go into depression shortly after. Then, they may use this information to change their own lives in a way where they were able to move forward and focus on the positive things in the present.
This might help people to overcome the negative experiences they had, unlocking happiness within themselves.
If you have trauma or phobia, which you think isn't related to anything in your current life, and you can't figure out what causes it, your subconscious mind might be able to identify what's causing it.
The best way to figure this out is by finding what you were like in the past through regression sessions or other mediums.
How to Start Remembering Your Past Life
Although there's no way to prove that people have lived before, many believe that this is possible and that people might access their past lives ' memories through meditation and self-hypnosis. 
What is Past Life Regression Therapy?
Past life regression therapy is used to help someone recall their past lives. Some individuals use it as a way of understanding the origins of specific traumatic memories. In contrast, others may want to experience past lives that were more fulfilling than their current ones. 
The process of past life regression therapy might not be for everyone. However, more and more people are still turning to it to understand themselves better and uncover why they feel a certain way at present that they can't seem to figure out.
The Takeaway
People's past selves can be responsible for some of the emotions they experience in their current lives. When you know what your past self went through, you might find that you're able to change certain aspects of your life and unlock happiness, allowing you to take on new challenges and experiences without any adverse effects on your well-being.
So, if you're having trouble remembering or understanding why you feel a certain way, then there may be something from your past life that may be influencing this feeling.
Although your past self is gone, and you can never change what happened in your past self, unlocking happiness in your present self is possible by using these memories and feelings towards a more fulfilling life. 
There are various methods you can use to access this information, including meditation and past life regression therapy. Once you identify what's going on from your past life, it might be easier for you to figure out how to use them to benefit yourself in the present.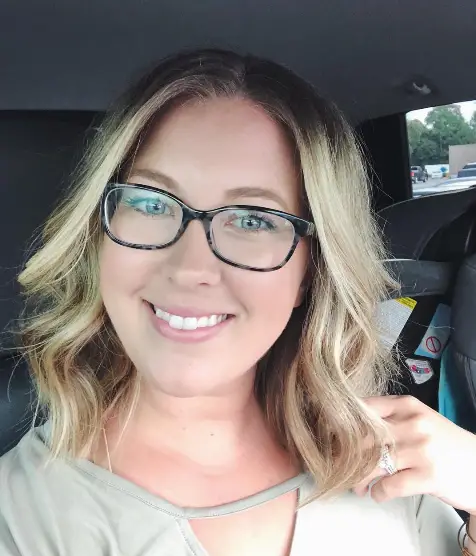 Lauren Gamble is an author, mompreneur, co-founder of Naturally Made Essentials. She is on a mission to help thousands of women across the world achieve a healthy, happy lifestyle through teaching natural health practices.