When looking after your mental health, most of the standard techniques used and advised by many may include eating healthy, doing regular exercise, meditation, and opening up your feelings and thoughts to your therapist, family member, or your most trusted friend.
For some, one or most of these methods have worked out for them. But for others, they've tried but with less success than they hoped.  
But don't despair just yet, because the truth is, improving your mental health is not only limited to these traditional techniques. There are ways to boost your mental health and methods that some of you may consider unusual or a bit surprising.   
To begin, here are six unconventional ways to boost your mental health: 
1. Hold A Big Rock 
Everyone knows how stress and anxiety can adversely affect your mental health. Usually, your muscles tighten, your heart beats faster, and your blood pressure rises. It messes up your mental health and could lead to sleep disturbances, body pains, and depressions. 
One way to keep you grounded amid stress and anxiety is by holding a big rock. Any size will do, but the heavier the stone is, the better. Once you have the rock, try to feel its weight with your hands or lap.   
Then, before throwing or smashing it on the ground, let all the negative energy and emotions you're feeling travel to the rock and release them. You can do it again, if necessary until you feel the negative energy lifted off your head and heart. 
You can also use this method as a kind of anger management instead of venting your anger by hurting someone, you can throw it out on a rock. Metaphorically, as you smash your anger and anxiety on the ground, you'll remain solid and steady like a rock. 
2. Cook Your Meals
As mentioned, one of the traditional ways to improve your mental health is by eating a healthy diet. Your diet may include leafy greens, lean proteins, whole grains, fruits, and so on. But aside from eating healthy meals, cooking your meals is also beneficial for your mental health. 
Whether you're cooking at home or in someone else's kitchen, the process of cooking requires you to be patient, mindful, and be in the present moment.   
It can also be an ideal way to express your creativity as you try to play with flavors and create your recipes if you're up for it. Most of all, cooking can also boost your self-esteem as it gives you a sense of fulfillment after preparing and serving food for yourself and your loved ones. 
For an extra boost, while cooking, you can chew some CBD gummies from SUPA Naturals CBD and others to keep you relax and focused during the activity. 
3. Jump On The Bed 
Do you remember when you were kids, you and your siblings used to play in your parents' king bed and jump repetitively from it? If you still remember your main reason for doing it, it's because the activity itself is fun and exciting for you.
As you bounce and jump from the softness of the bed, you temporarily forget about everything and only think about trying to get the highest jump. But did you know that you can still use this method to boost your mental health?  
As you grow up, you tend to slowly disconnect from your inner child due to the pressure of real life, specifically, adulthood. But just because you're a full-grown adult doesn't mean you can't be silly and spontaneous sometimes.
So, whenever stress starts to overwhelm you, you can go to your room and jump on your bed to your heart's content. It's a simple way to shake off all the stress and negative vibes and focus on having fun and accessing the little joys in life. 
4. Go Dancing 
Another unconventional yet effective way to boost your mental health is by dancing. You don't need to be a professional dancer nor follow specific dance steps to reap the benefits. 
All you need to do is play your favorite music and dance to the beat. Through dancing, you're unknowingly releasing anxiety and stress from your body, replacing them with feel-good vibes, and gaining better moods.  
Aside from that, dancing is also a good form of social activity. You can dance with your friends or sign up for dance classes like Zumba, hip-hop, or ballroom dance exercises.
With dancing, not only are you getting physical activity, but you're also making new friends while having fun. Whether you want to dance in a group or alone in your bedroom, dancing can boost your mental health.   
5. Sing as Often as You Can
Like dancing, singing can also do wondrous things for your mental health. When you sing, the vibrations from your body can alter your mood, emotions, and overall energy.
If you've noticed, every time you sing along with your favorite musician or band, you automatically feel more energized as it similarly feels like you're singing in your concert.
Moreover, according to research, the act of singing boosts your body's endorphins which are associated with pleasure. As a result, you'll be in a better mood, and you're free from stress and anxiety.   
So, whenever you feel stress at work, you can start singing softly or hum a tune while doing your job. Just make sure you're not too loud to disturb your colleagues who are probably singing their song as well.
6. Laugh (Or At least Try) 
As much as you want to laugh most of the day, sometimes, it's hard to crack even a smile, especially if you're under a mental health disorder or if you're feeling overwhelmed with your surroundings. 
The thing is, most people consider laughing as a reaction, which means you can only laugh when someone tries to make you laugh. But the truth is, no one else is more in control of your laugh other than yourself. It's up to you if you get any laughs for the day or not.   
So, don't wait for someone else to tell you something funny to have the benefit from laugh therapy. During your free time, you can watch some funny videos or read amusing books or comics until you laugh your heart out.
If you want, you can even laugh with yourself in the mirror. It may sound crazy and weird, but forcing a laugh out from you can sometimes turn into a real laugh.  
Every time you laugh, your brain produces more dopamine and endorphins, making you feel happy, energetic, and overall, have an optimistic sense of wellbeing.  
Wrapping Up 
This list can still go on and on, and it's for you to decide what other activities you think can improve your mental health. Whether it's cooking meals, throwing a rock, jumping in your bed, or singing with your throat, you'll realize that it's the little things that can affect your mental health the most.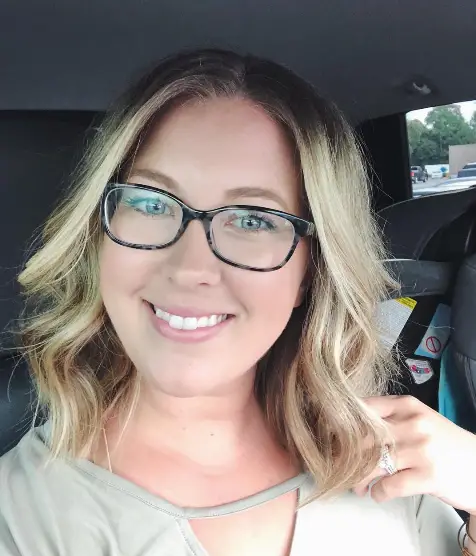 Lauren Gamble is an author, mompreneur, co-founder of Naturally Made Essentials. She is on a mission to help thousands of women across the world achieve a healthy, happy lifestyle through teaching natural health practices.