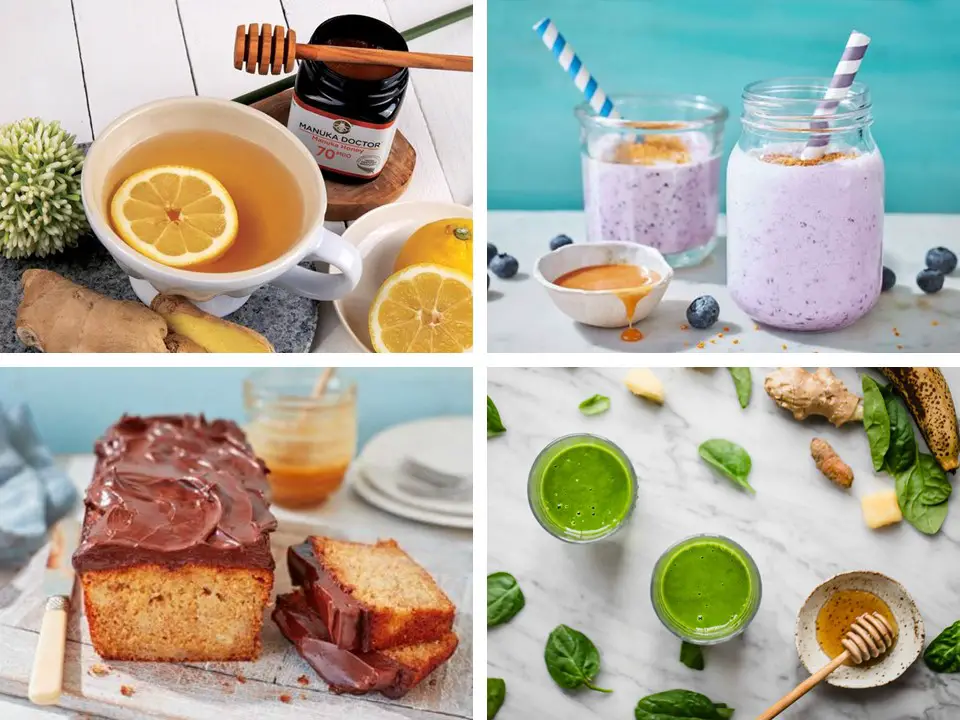 Recently, we shared the health benefits of manuka honey, outlining how the miraculous ingredient promotes skin healing, fights deadly bacteria, improves digestive function, and so much more.
It's also an excellent source of vitamins and minerals, including vitamins B3 and B6, calcium, iron, magnesium, copper, manganese, phosphorous, potassium, sodium, zinc, and amino acids.
Because manuka honey contains an average of four times more nutrients per serving than raw honey, we think it's certainly an ingredient you want to include in your daily life as much as possible.
That's why we've rounded up 15 of the tastiest recipes using manuka honey. Whether it's for breakfast, lunch, dinner, or dessert, these recipes are the perfect way to boost your manuka honey intake, whilst enjoying delectably good and nutritious food.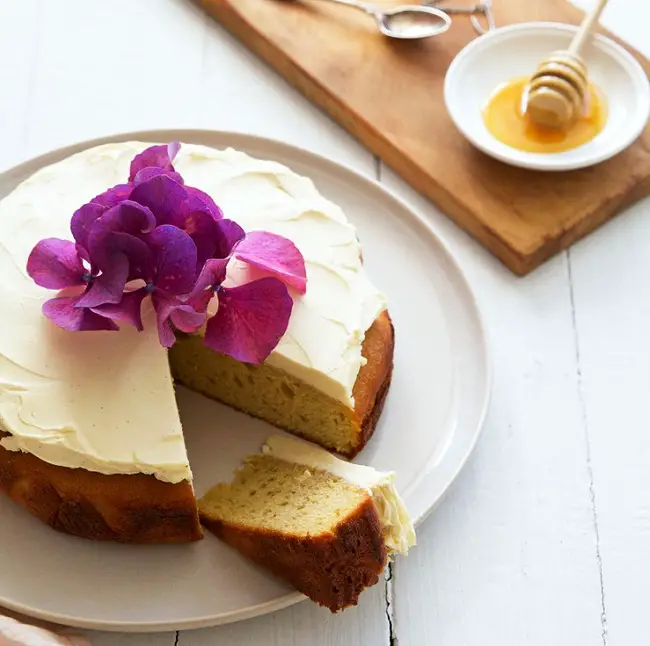 1. CHAMOMILE AND MANUKA HONEY CAKE FROM DISH
You'll love this tasty but light cake, as it features a floral touch of chamomile and the distinctive taste of manuka honey. While it's perfect for occasions such as Mother's Day, we think you can enjoy it all year – guests will love it!
Other ingredients include vanilla extract, orange zest, lemon zest, almond meal, and more. Decorate it with a sprig of flowers and you've got yourself a work of (edible) art.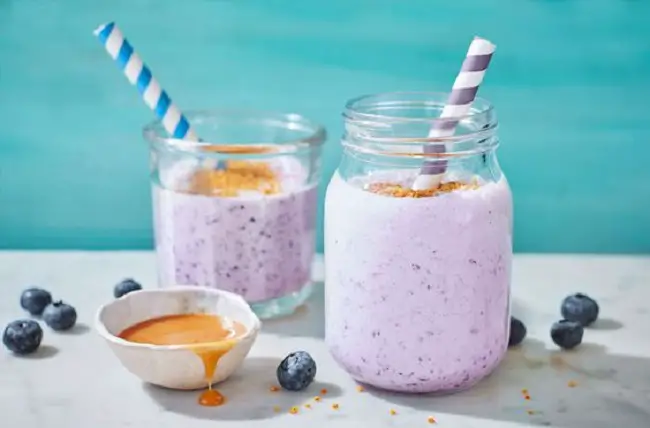 2. MANUKA HONEY AND BLUEBERRY SMOOTHIE FROM HOLLAND & BARRETT
Fancy a healthy smoothie containing bee pollen?
This delicious and nutritious smoothie features the goodness of manuka honey, paired with blueberries, oat bran, Greek yoghurt, milk (or a dairy-free alternative), and bee pollen.
You simply place all of the ingredients in the blender, except for the bee pollen, and blend until smooth. Then, pour the mixture into glasses and top with bee pollen. So easy!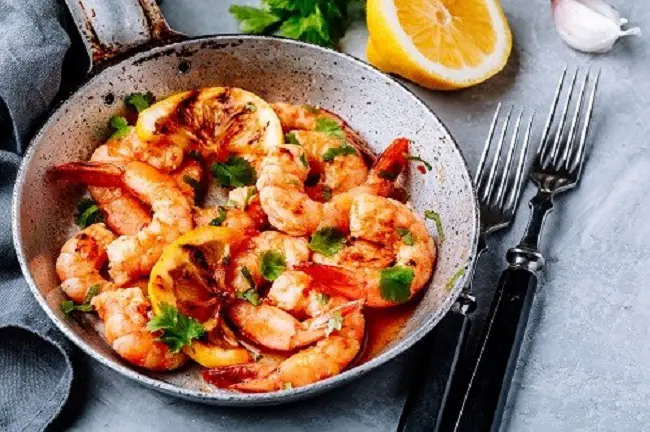 3. RED-HOT MANUKA HONEY SHRIMP FROM MANUKA HONEY USA
Could there be anything better to devour at a summer barbeque than red-hot manuka honey shrimp?
This scrumptious recipe might seem difficult, but it's anything but – you simply prepare the shrimp, start the sauce in a fry pan, then add your shrimp to cook.
In this recipe, you'll find ingredients such as lime, butter, cilantro, garlic, hot sauce, salt, pepper, and manuka honey of course!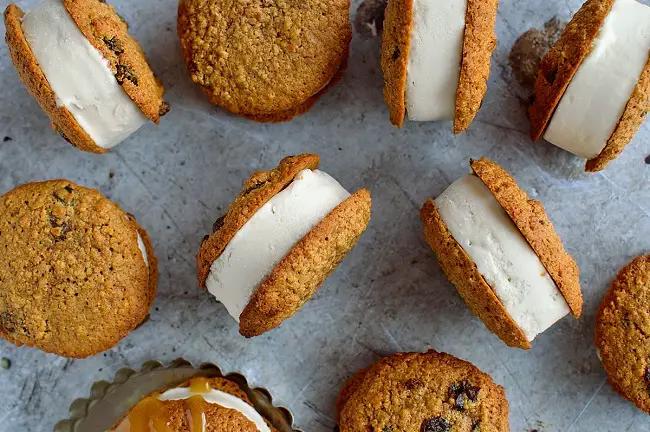 4. MANUKA HONEY COCONUT ICE CREAM SANDWICHES FROM DOMESTIC GOTHESS
How does a dairy-free manuka honey ice cream sandwich sound?
We love desserts that infuse as many nutrients into them as possible to lower the guilt factor, and this is certainly one of them!
The ice cream is really simple and easy to make and contains very few ingredients – just coconut milk, manuka honey, cornflour to thicken, and a dash of salt and vanilla. It's then sandwiched between two chewy, dairy free, honey oatmeal raisin cookies. Yum!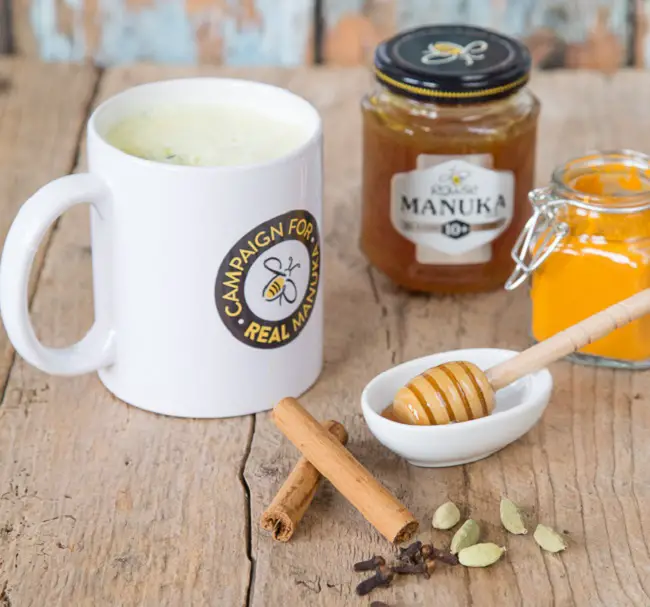 5. SPICED TURMERIC MILK WITH MANUKA HONEY FROM FUSS FREE FLAVOURS
We all know the incredible health benefits of turmeric, but how about when you pair it with the wonderful ingredient that is manuka honey?
This highly nutritional milk also contains other ingredients, such as plant-based milk, camomile, cinnamon, and cardamom. It takes a total of 40 minutes to prepare and cook, but trust us, the taste and health benefits are totally worth it!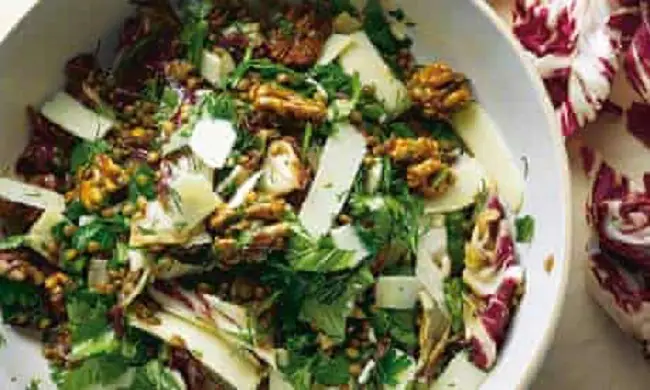 6. YOTAM OTTOLENGHI'S LENTILS, RADICCHIO AND WALNUTS WITH MANUKA HONEY FROM THE GUARDIAN
What's not to love about rich, sweet, sticky honey paired with crunchy, spicy walnuts and bitter radicchio topped with cheese?
World-famous chef, Yotam Ottolenghi, shares his incredibly tasty and healthy recipe for a salad with a difference.
The radicchio's bitterness balances the rich sweetness of the honey, while other ingredients such as lentils, bay leaves, chili, turmeric, and walnuts give you added nutrition.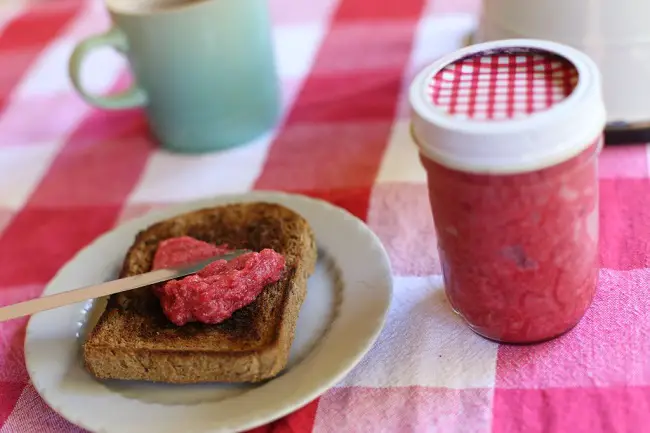 7. HEALTH BOOSTING RHUBARB BUTTER FROM EAT WHAT WE EAT
Rhubarb is a wonderfully healing ingredient on its own, but when combined with fresh ginger, cinnamon and Manuka honey, you've got yourself a recipe that isn't just incredibly delicious, but so good for you too.
You may have heard of apple butter before, but this rhubarb butter recipe gives it a quirky twist. Enjoy it on bread, vegetables, or just about anything else that takes your fancy!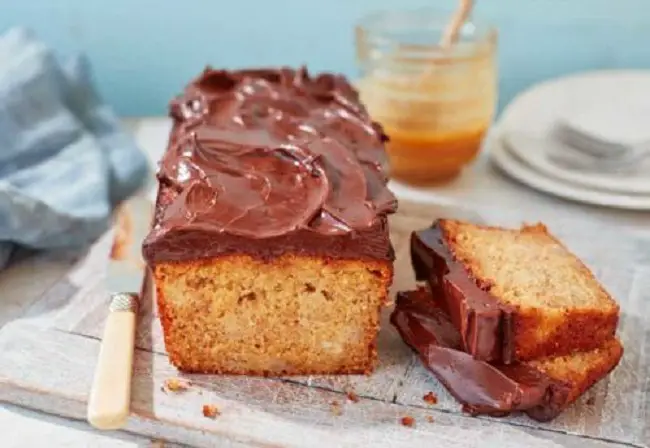 8. MANUKA HONEY BANANA LOAF CAKE WITH CHOCOLATE GANACHE FROM HOLLAND AND BARRETT
Could there be anything tastier than the combined flavors of bananas, chocolate, and manuka honey?
This loaf features all three, making it a delectable dessert that's actually not so bad for you at all. This recipe is suitable for vegetarians and can even be made healthier by creating a lighter, cacao frosting, instead of using processed chocolate.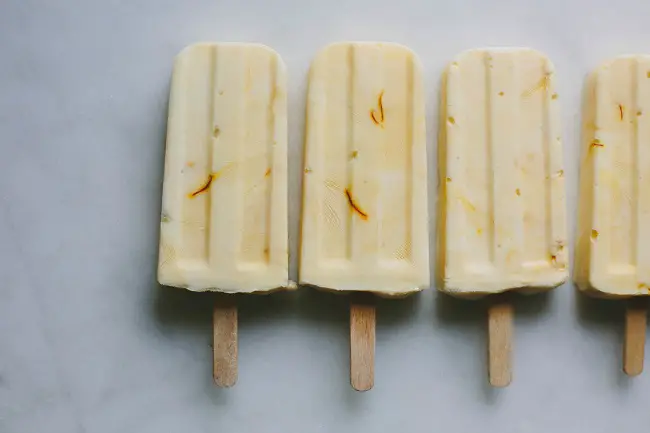 9. MANUKA HONEY AND SAFFRON YOGHURT POPS FROM MY DARLING LEMON THYME
When the temperature gauge begins to rise, these manuka honey and saffron yoghurt pops are just the thing to cool you down and satisfy your tastebuds at the same time.
The recipe also utilizes Heidi Swanson's saffron soaking technique (from the book Near & Far), which is a great way of extracting all that beautiful flavor and color from the saffron. Pure vanilla extract is also used to give the recipe a sweet, yet subtle flavor.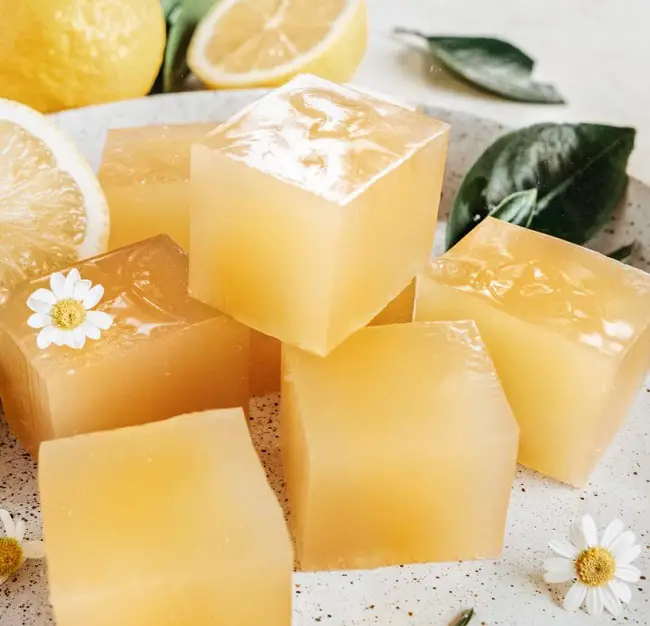 Who knew you could turn classic immune-boosting ingredients into 'candy'?
These simple, delicious and healthy gelatin gummies combine lemon, manuka honey, and ginger for their nutritional (and delicious) benefits.
Lemon is high in vitamin C which is an antioxidant and supports immunity. Manuka honey has antimicrobial properties and promotes healing. Ginger is anti-inflammatory and contains the bioactive compound gingerol, which is a powerful antioxidant.
Together, they taste amazing!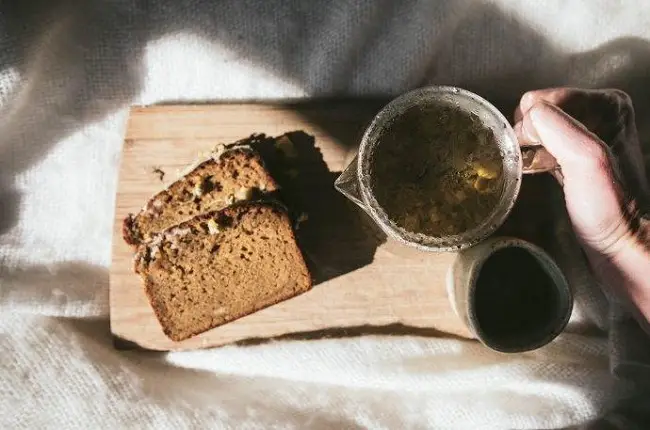 11. CHAMOMILE AND MANUKA HONEY TEA LOAF FROM STORM AND INDIA
This tasty loaf is the perfect marriage of chamomile and Manuka, creating a flavor that's so earthy and sweet.
It also contains ingredients such as plant-based milk, vanilla extract, spelt flour, almond meal, and the zest of an orange. To make that delicious glaze, all you'll need is icing sugar and orange juice.
For a simple recipe, this loaf is scrumptious.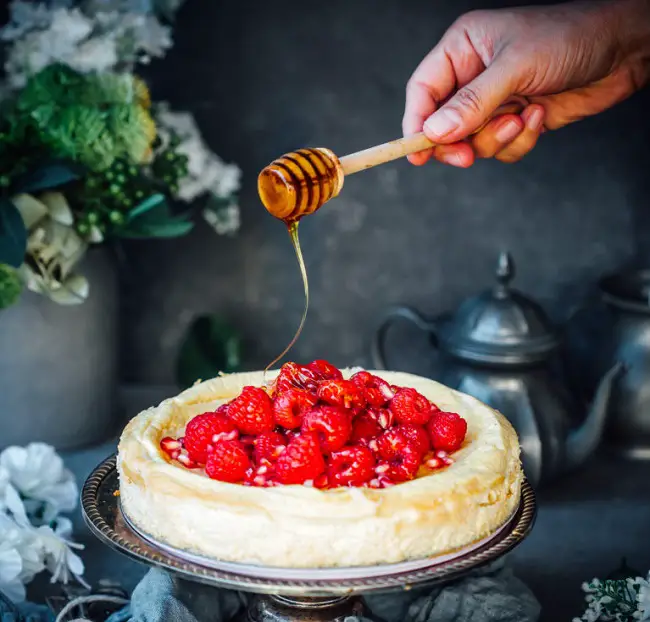 12. THREE-INGREDIENT MANUKA HONEY CHEESECAKE FROM SUGAR ET AL
You might not believe us at first, but this super tasty manuka honey cheesecake uses just three ingredients, including smooth ricotta cheese, four eggs, and of course, manuka honey.
You simply bake it for up to an hour, before allowing the cake to cool completely before serving. We think it's one of the most perfect manuka honey recipes you can serve up at your next dinner party.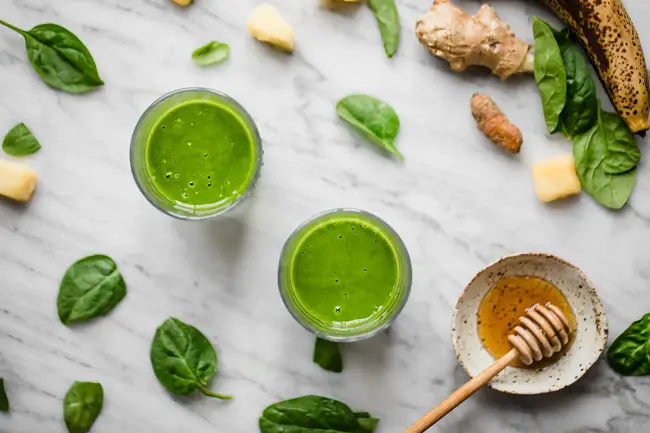 13. IMMUNE BOOSTING WELLNESS SMOOTHIE FROM AMBITIOUS KITCHEN
This immune boosting wellness smoothie is packed with nourishing ingredients, including fresh ginger, turmeric root, spinach, manuka honey, pineapple, banana and black pepper.
It might sound crazy, but this smoothie is absolutely delicious, plus it's great for digestion and boosting your immune system. You simply blend all of the ingredients together, before pouring into a glass to drink.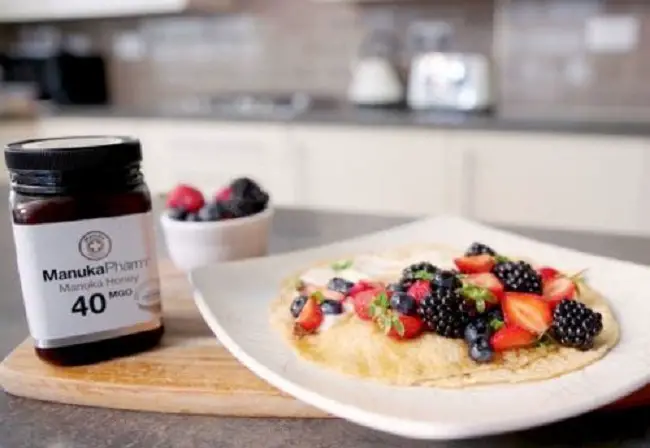 Next time you're craving something hearty and slightly sweet for breakfast, look no further than these manuka honey pancakes, which you won't have to feel guilty about!
You see, they contain hearty and nutritional ingredients such as egg, almond milk (or any milk of your choice), manuka honey, Greek yoghurt, and fresh berries, meaning that they're both delicious and good for you.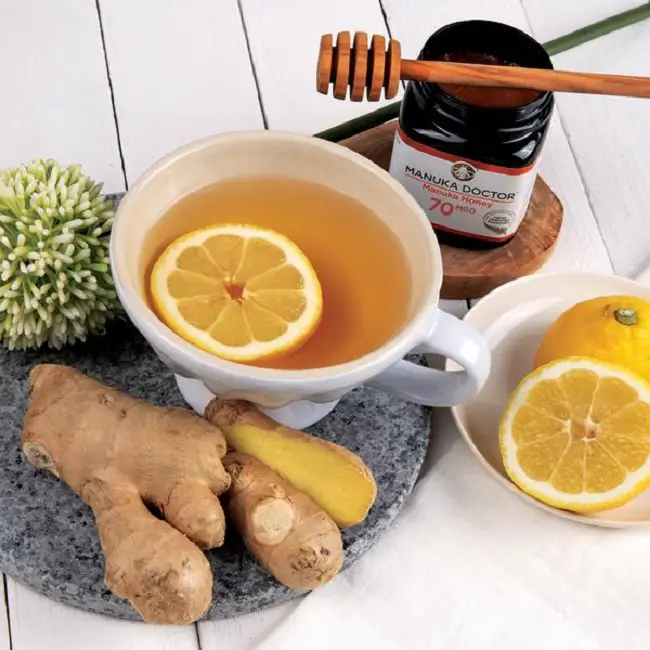 15. MANUKA HONEY, LEMON AND GINGER TEA FROM MANUKA DOCTOR
You can also get your manuka honey fix from a soothing and healing tea, complete with other ingredients such as lemon and ginger – a flavor match made in heaven!
Ginger, lemon and manuka honey each have their own natural health qualities, but when combined together, they offer a calming, relaxing drink that everyone can enjoy.
Time to Get Your Manuka Honey On!
There you have it – our top 15 manuka honey recipes that aren't just exceptionally tasty, but exceptionally good for you too!
Remember, manuka honey is an excellent source of vitamins and minerals and contains an average of four times more nutrients per serving than regular raw honey.
Along with promoting skin healing, fighting deadly bacteria, and improving digestive function, the health benefits go on and on.
We hope you've found the perfect manuka honey recipe among this list, whether you're after a beverage, breakfast, lunch, dinner, or dessert. Why not start at the top and work your way through the list?
Or simply pick the recipe that takes your fancy the most, before sampling other manuka honey foods or drinks. Trust us, your body will thank you for it!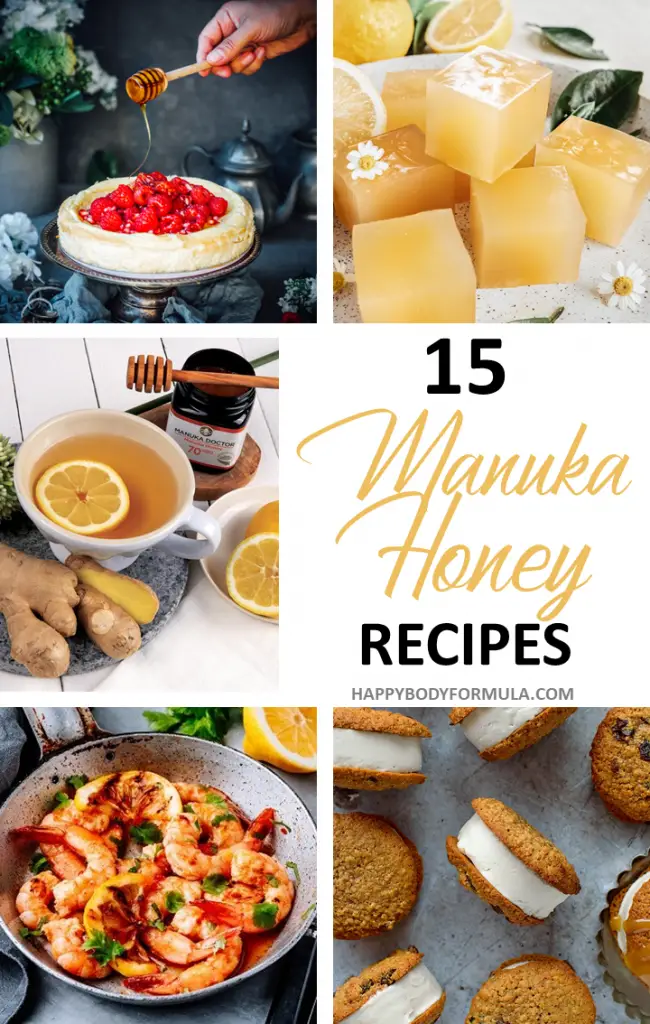 Melanie Clarke is the founder of Whim Online Magazine, an online magazine based in Australia that has a strong focus on whimsical + dreamy photography, as well as art and fashion content.