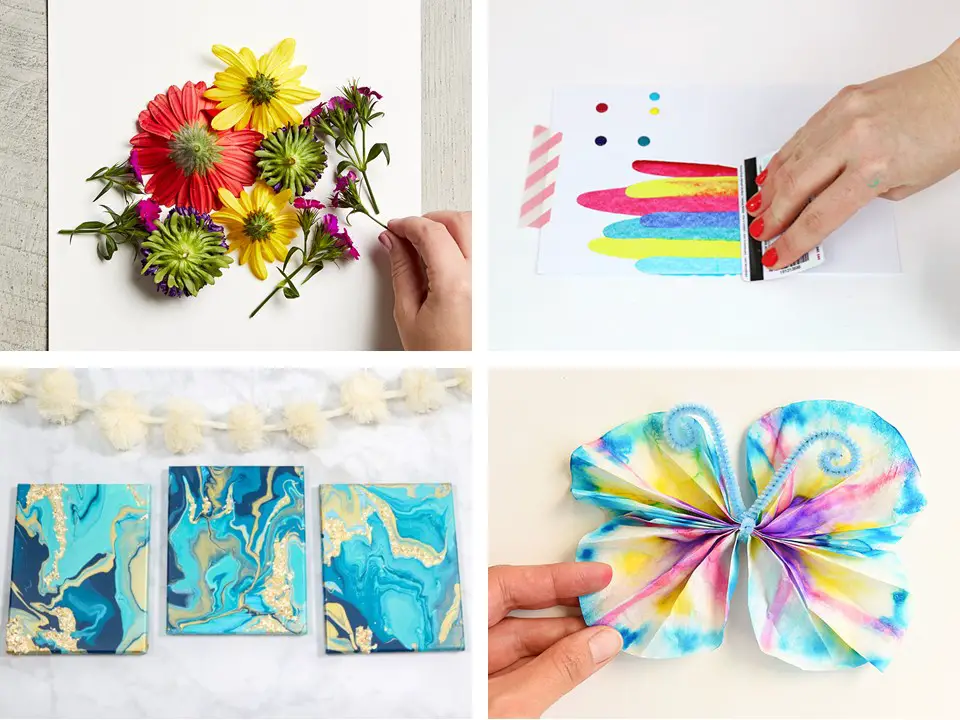 How often do you practice mindfulness?
Put simply, mindfulness is paying attention to the present moment without judgement, and instead embracing openness and curiosity.
Besides allowing you to slow down in your day-to-day life, practicing mindfulness also has many scientific benefits, including:
Reducing anxiety and stress
Boosting your energy
Creating a sense of calm
Regulating emotions
Enhancing creativity
Boosting concentration
Improving productivity
Encouraging connectedness
Improving sleep patters
Benefiting overall health and wellbeing
While mindfulness has its roots within meditation, it does vary from it, and instead can also be practiced through particular activities.
These activities stem from those as mundane as washing the dishes or brushing your teeth, all the way to more fun activities, such as getting creative with art and craft.
Mindfulness through creativity is perhaps one of the easiest (and most enjoyable) ways to encourage mindfulness, so we've rounded up 20 mindful art projects that everyone from children to adults can partake in.
Ready to reap the benefits of mindfulness and create something cool?
Let's get started!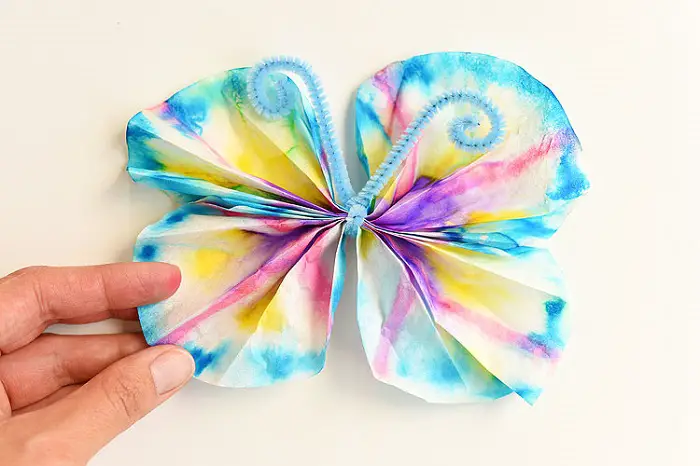 Here's a great idea for a mindfulness art activity that you can do with children. After all, mindfulness is great for humans of any age!
Coffee filter butterflies are a classic craft project that can take as little as half an hour to make. You'll want to use washable markers to get that gorgeous, blended rainbow look.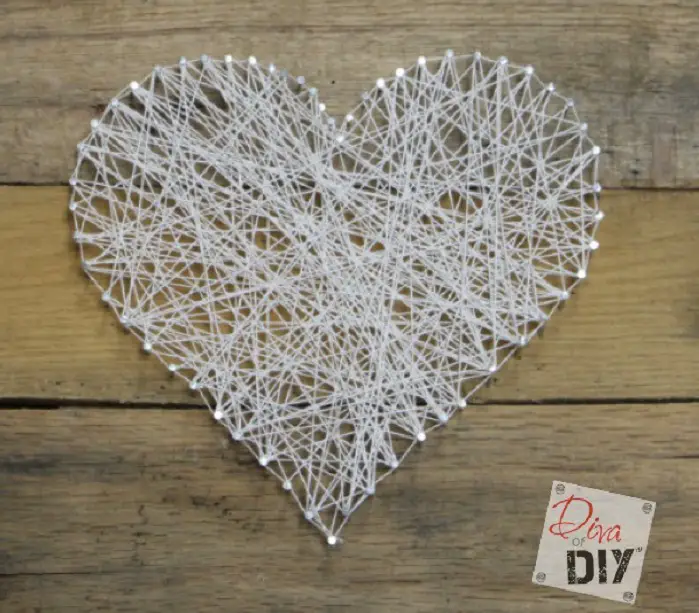 2. STRING ART CRAFT FROM DIVA OF DIY
String art is both easy and inexpensive to make, plus its repetitive nature is perfect for putting you in a mindful state.
All you'll need is a wood backing (pallet wood is perfect), wire nails, a design to sketch onto the wood, a hammer, and some string.
So easy!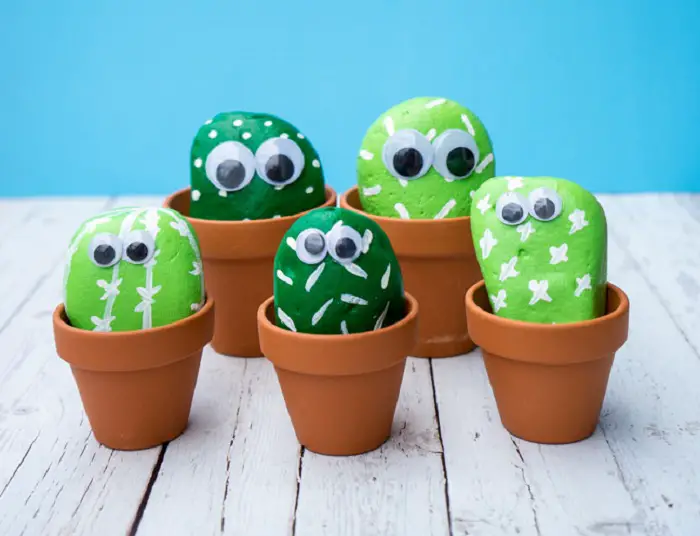 Before you get too skeptical, it's true, even creating pet rocks can be a wonderful and mindful experience.
Because these rocks are painted to look like cacti, you can take time to enjoy the process, make up your own patterns, and achieve a sense of calm as you work away. You have to admit, they do look pretty adorable…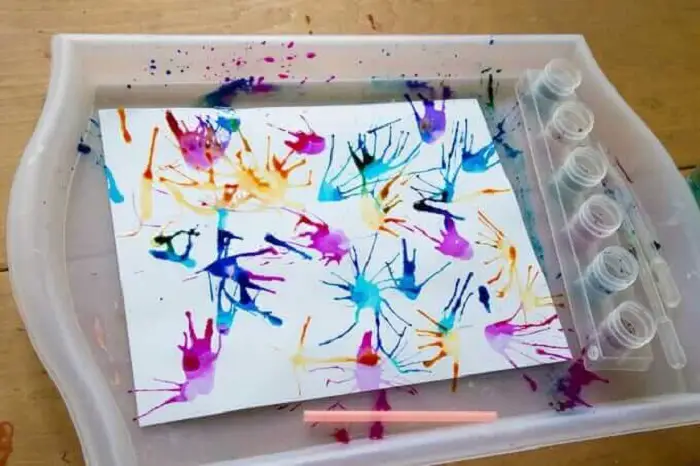 4. BLOW PAINTING WITH STRAWS FROM ARTFUL PARENT
Can there be anything more fun (or relaxing) than using a straw to blow liquid paint around on paper to create interesting designs?
This one is fun for mindfulness-seekers of all ages and you can create some incredible works of art using this easy method. It's also the perfect art activity to get you concentrating on your breathing – an element mindfulness is all about.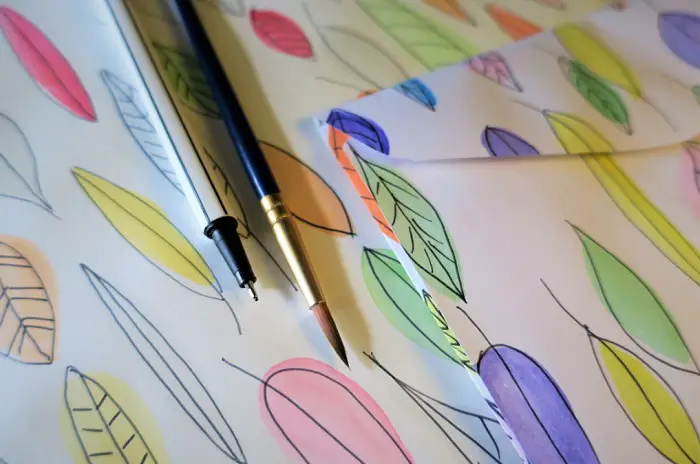 5. SIMPLE WATERCOLOUR MAIL ART FROM MAPLE POST
Whether you choose to decorate an envelope or a canvas, this technique is still a simple and enjoyable way to practice mindfulness through art.
You'll just need some watercolor paints and paintbrushes, as well as a fine tip black pen to pull it off. You'll be feeling like a very relaxed artist in no time!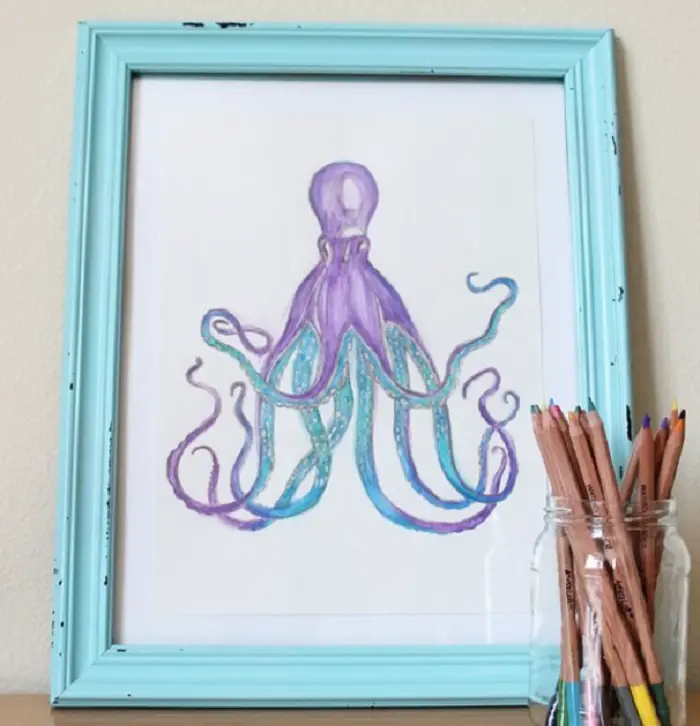 6. DIY WATERCOLOR ART (THE EASY WAY) FROM TATERTOTS & JELLO
Speaking of watercolors, here's another watercolor art project to help you practice mindfulness.
Rather than using paints, this DIY uses watercolor pencils, meaning less mess and less chance of stuffing it up! And as for the artwork itself?
You can simply trace a picture and turn it into your own little masterpiece.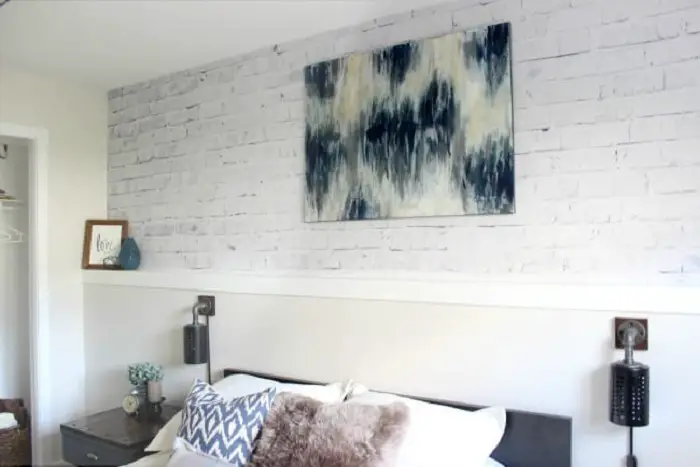 7. BEAUTIFUL CANVAS ART (IN LESS THAN AN HOUR) FROM LOVE CREATE CELEBRATE
If you can engage in a mindfulness-encouraging activity for one hour, then you're well on your way to being a more relaxed and healthier individual.
This is what makes this DIY painted canvas project so great, because you can achieve the same look in just one hour or less! Customize the colors and patterns for an artwork that you love.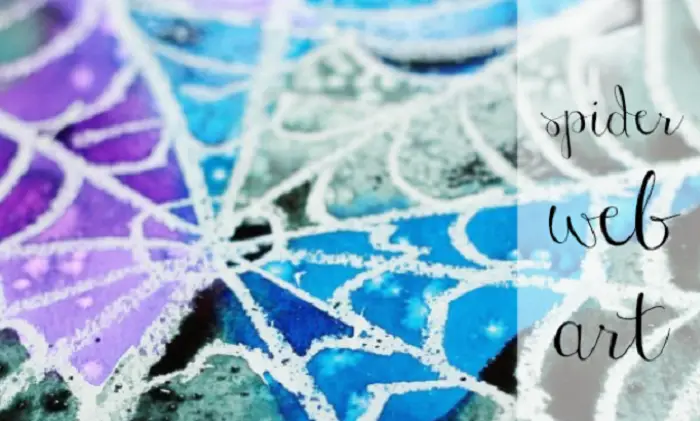 8. SPIDER WEB ART PROJECT FROM LASSO THE MOON
This is a great project for children, but you can also use the same method to create some interesting art for yourself!
To make this, you simply need watercolor paper, white or light-colored oil pastels or crayons, watercolor paint in dark colors such as black, blue, and purple, and salt (for that cool speckled effect).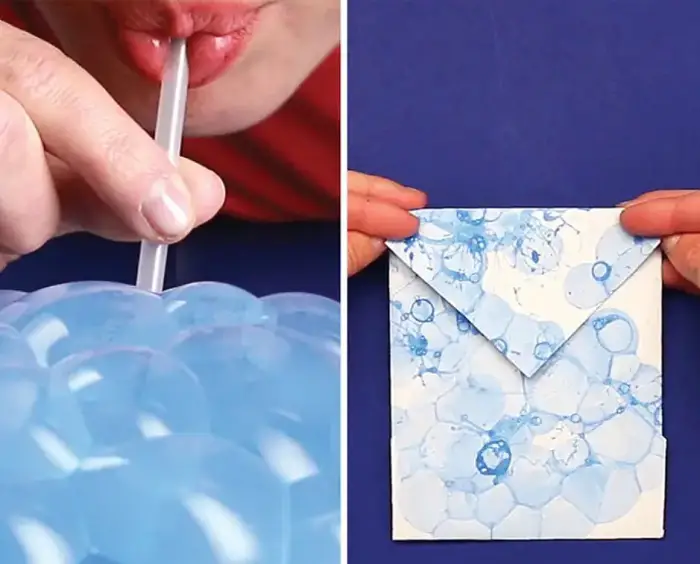 9. DIY BUBBLE ART FROM BUZZFEED
An art project that helps you concentrate on your breathing and mindfulness while blowing bubbles?
Count us in! To complete this arty DIY, you'll just need paint, water, dish soap, a bowl, straw, and paper or another product to put your paint on (i.e. a canvas, notebook, etc.).
What colors will you experiment with?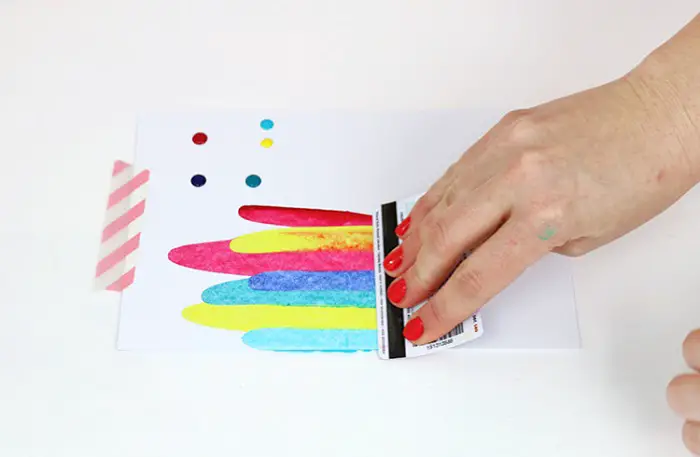 10. PAINT SCRAPE NOTECARDS FROM PERSIA LOU
This DIY art project idea is really easy and fun to create, plus it makes beautifully colored notecards for every occasion.
You just need a few simple supplies you may already have at home to create these fun cards, including card stock, envelopes, acrylic paints, masking tape or washi tape, an old credit or rewards card, paper towel or wipes, and stickers of your choice.
The process is very calming and will have you tuning out from your worries in no time.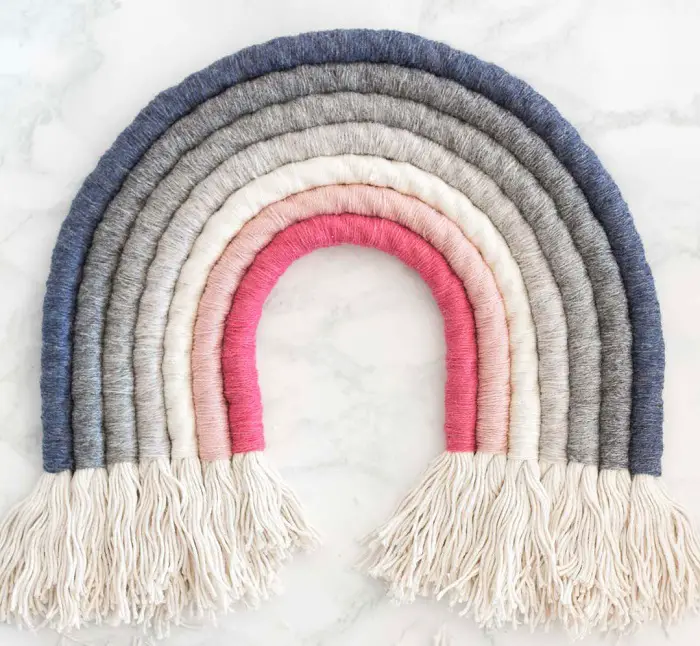 11. ROPE RAINBOW WALL DÉCOR (FIBER ART) FROM PURE SWEET JOY
If getting lost in an activity that plays with fun colors and textures is your thing, then you'll love this DIY rope rainbow art project.
It requires you to use your hands a lot in repetitive motions, so is the perfect DIY for taking time out to enjoy some mindfulness while creating something gorgeous.
Pick a calming color scheme and hang your finished product in your room.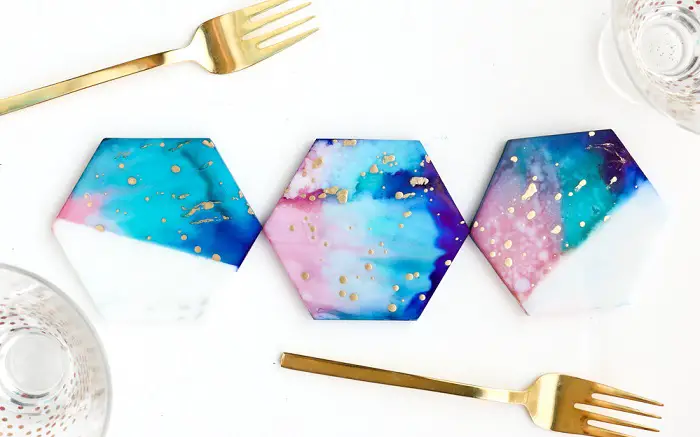 12. GALAXY COLOR BLOCKED MARBLE COASTERS FROM A KAILO CHIC LIFE
You can make yourself a set of these galaxy color blocked coasters in just one afternoon of mindful crafting!
Along with some marble coasters, you'll just need alcohol inks, painter's tape (if you want the color blocked look), gold paint pen, and disposable gloves.
Watching the alcohol inks slowly mix together is great for your mindfulness – just don't forget to concentrate on your breathing as you slowly craft away.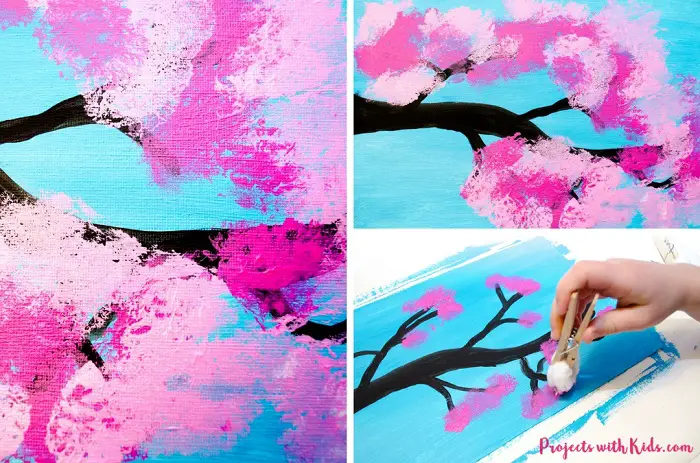 13. CHERRY BLOSSOM PAINTING WITH COTTON BALLS FROM PROJECTS WITH KIDS
Here's another activity you can get the kids to partake in – both for their mindfulness and creativity skills. This tutorial will teach you how to paint a beautiful cherry blossom scene using cotton balls instead of a paint brush.
Concentrate on the texture of the cotton balls, the colors, and the movement of your paint.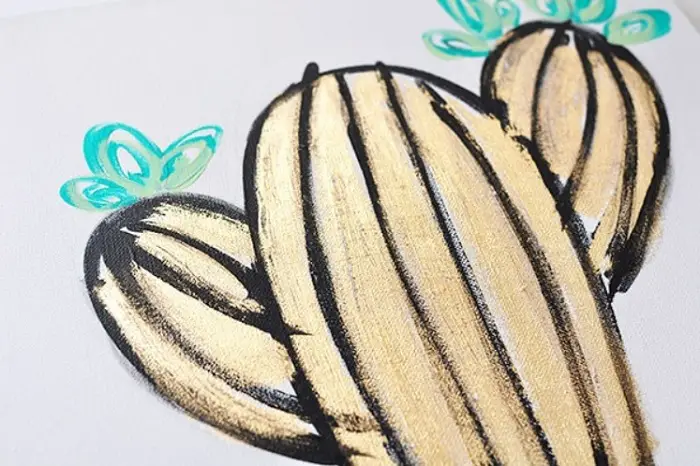 14. HOW TO PAINT CACTUS AND SIMPLE SUCCULENT ART FROM DELINEATE YOUR DWELLING
If you really want to get into painting for art therapy, relaxation, or mindfulness purposes, but don't know where or how to begin, then this tutorial is perfect for you.
It gives you easy, step-by-step instructions to draw or paint a simple succulent in just 1,2,3. The final product is this beautiful gold glimmering DIY cactus painted piece of artwork!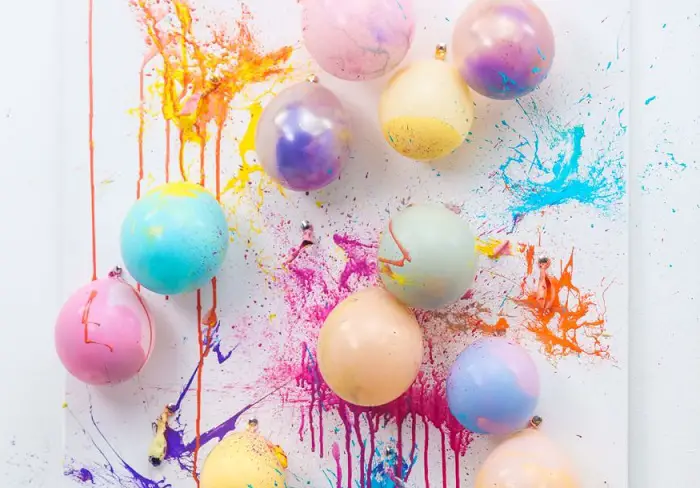 15. DIY PAINT BALLOON ART CANVAS FROM MAKEFUL
Fancy a mindfulness art project you can complete with friends?
This DIY balloon art canvas is a genius idea, as you fill balloons with paint and attach them to the canvas, before throwing darts at them to result in an artwork bursting with color.
Mindfulness is all about concentrating on what you're doing and using it as a tool to be aware of your body and mind. These skills are much-needed when it comes to aiming and firing darts!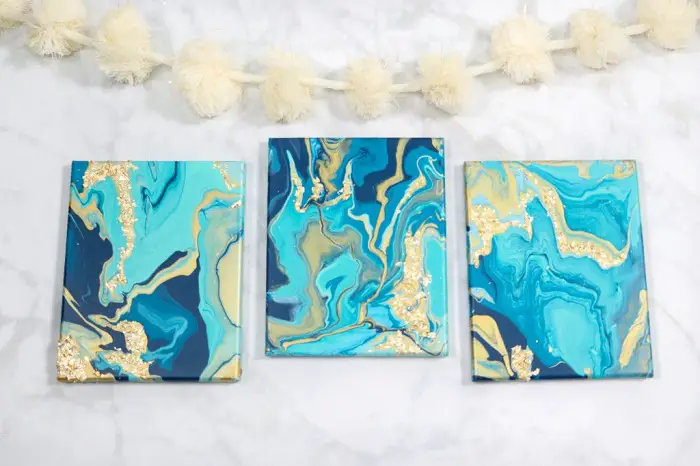 16. DIY PAINT POUR CANVAS FROM SWEET RED POPPY
Learn how to create a stunning paint pour canvas the easy way in this step-by-step photo and video tutorial.
What makes this project so fun is there is no right or wrong way to do it; mix the colors, pour them onto the canvas and then let the paint (and your mindfulness) flow!
The end result is something incredibly calming and on-trend; you'll want to make more than one!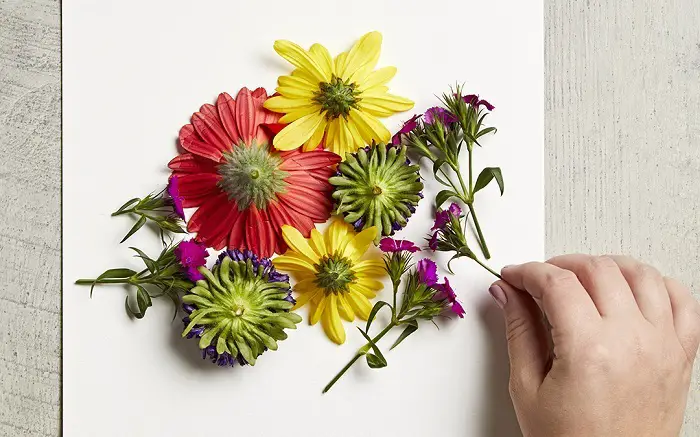 This art project begins by taking a stroll in the garden to pick beautiful flowers, before artfully arranging them on paper and hammering them flat.
It might sound strange, but this DIY is a great way to practice mindfulness and creativity, plus you'll be left with a unique floral artwork that you'll love.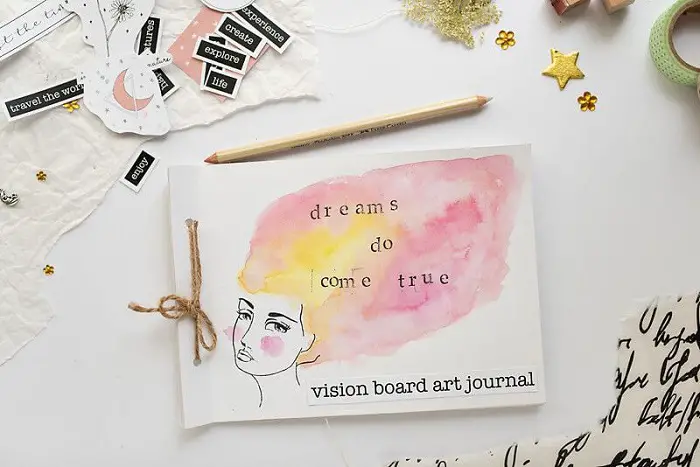 18. HOW TO MAKE A VISION BOARD ART JOURNAL FROM ARTFUL HAVEN
The processes of collaging, drawing, and painting are great ways of practicing your mindfulness, but when you combine them with a vision board art journal, you've got yourself the ultimate activity for mental, emotional, and spiritual wellbeing.
Making a vision board art journal is also a powerful way of influencing your mind and creating your own reality.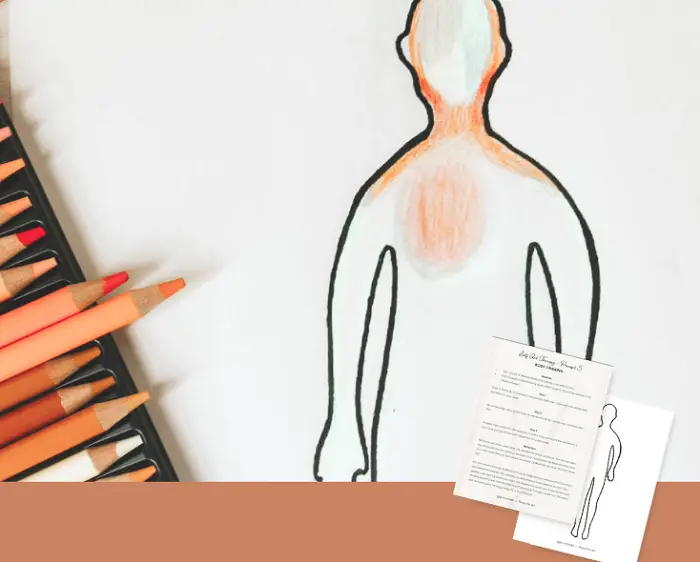 19. MINDFUL BODY SCAN ART THERAPY EXERCISE FROM THIRSTY FOR ART
This is quite a unique art project for mindfulness, as it encourages you to get in touch with your physical self through art.
You color the body outline to represent how you feel right now – physically and emotionally, and indicate where you feel it in your body.
If thoughts or judgments come up in your mind, gently come back to your breath and your drawing.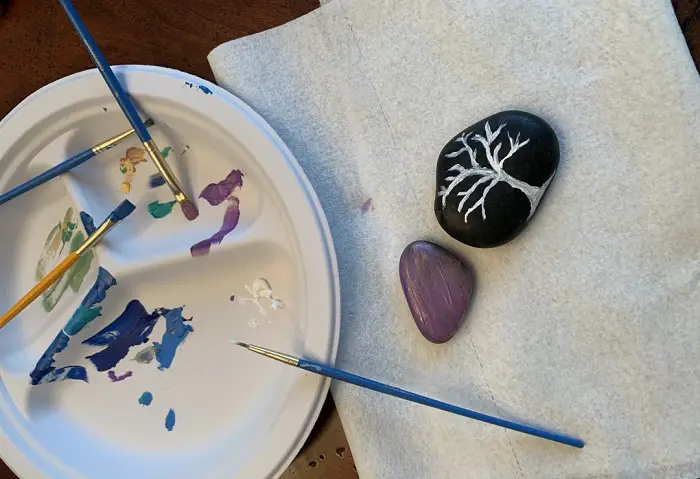 Painting mindfulness stones, or kindness rocks, can be an easy mindfulness craft to add to a kid's camp, a classroom activity, or to do with your kids at home.
Even if you don't have children, however, we still think this activity can benefit adults too. As the blogger behind the DIY explains, "the purpose is to have a beautiful affirming stone for practicing mindfulness, calming oneself during times of stress, or as a mantra stone for meditation".
What Mindfulness Art Craft Will You Try?
There you have it – 20 art projects you can do today to practice mindfulness and achieve greater health and wellbeing.
Remember, practicing the art of mindfulness on a regular basis, even if just for ten minutes, can help you to manage stress and anxiety, achieve a better sleep, improve productivity, boost concentration, and so much more.
These DIY art and craft activities are perfect for both children and adults, or why not invite friends over and complete them as a fun group activity?
Whether you're looking to practice mindfulness through painting, collage, drawing, craft, or more – there's certainly something on this list for everyone.
Which mindfulness art activity will you be trying? We'd love to hear from you in the comments section below!
Melanie Clarke is the founder of Whim Online Magazine, an online magazine based in Australia that has a strong focus on whimsical + dreamy photography, as well as art and fashion content.