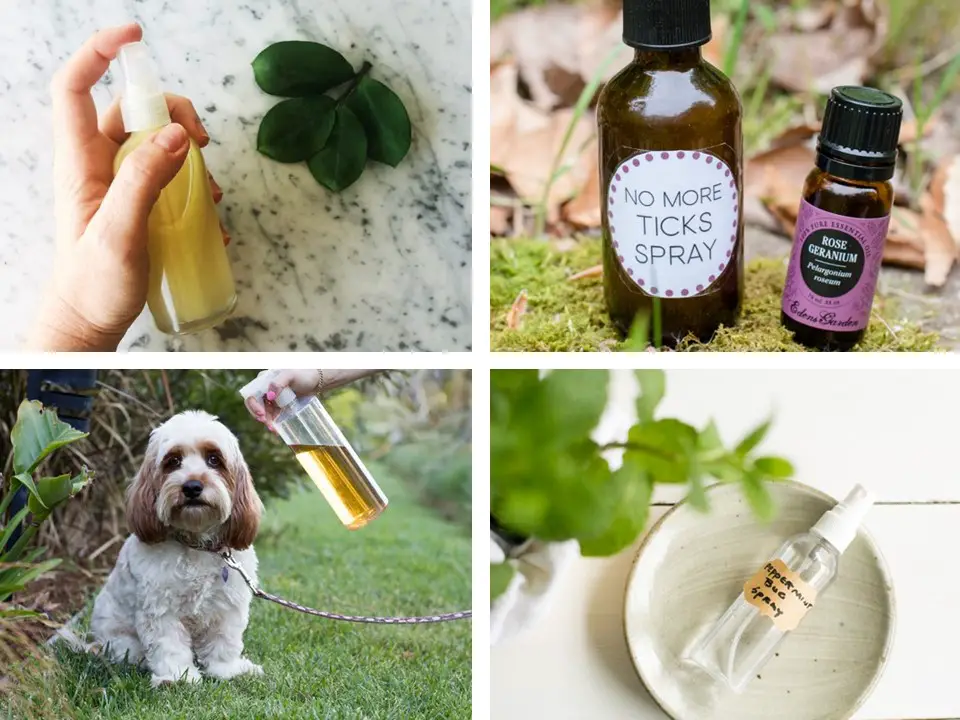 With summer just around the corner, there is so much to look forward to – including long days at the beach, barbecues with friends, and spending as much time outdoors as possible under the warmth of the sun.
One thing you might not be excited about this summer, however, is the creepy crawlies that are encouraged by the rising temperatures to enter into your backyards or homes.
Then there's the chemical-laden, potentially harmful sprays and lotions we use to keep bugs such as mosquitoes, ants, spiders, moths, and ticks at bay…there's got to be a better solution.
Thankfully, we found not one, but 30 all-natural solutions to your insect problems, including sprays, lotions, gels, and balms you can make at home using safe, non-toxic ingredients such as essential oils.
Some are even perfect for protecting children, babies, and pets!
Ready to keep nightmarish bugs away the natural way? Here are 30 DIY natural insect repellents you'll want to try this weekend.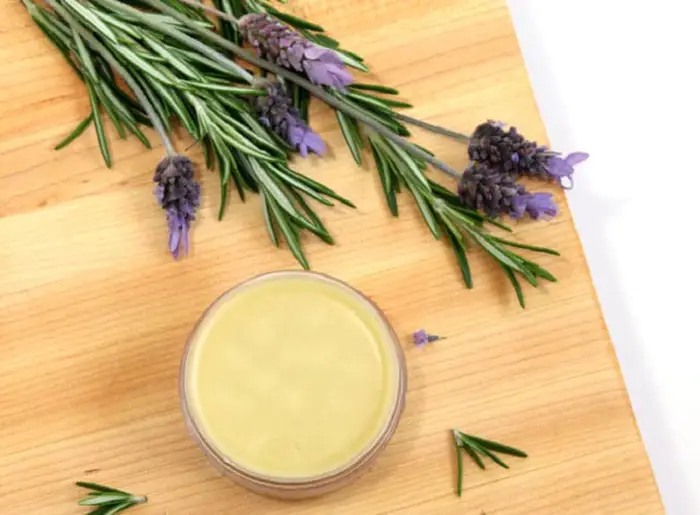 1. NATURAL MOSQUITO BALM WITH SKIN MOISTURIZING BENEFITS FROM A PIECE OF RAINBOW
This natural mosquito repellent balm is great for those who are more active, as it can easily be carried on hikes and stays on longer than most sprays – especially when sweating in the heat.
It contains ingredients including essential oils (such as lemon eucalyptus, tea tree, lavender, citronella, lemon, or lemongrass), shea butter, coconut oil, and beeswax. Store the mixture in a small tin with a lid and apply every few hours as needed.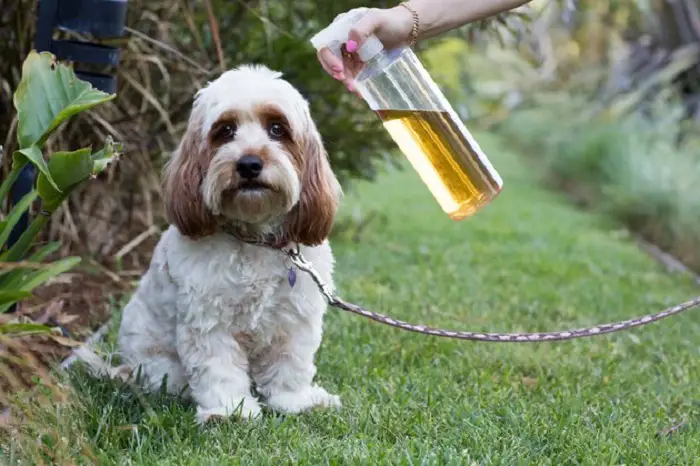 2. HOMEMADE PET-FRIENDLY TICK REPELLENT RECIPE FROM EHOW
Want a natural, homemade tick repellent that both you and your pet can use?
This simple recipe uses ingredients such as water, apple cider vinegar, vegetable or almond oil, and lemon juice, citrus oil, geranium oil or peppermint oil to keep ticks away.
Simply spray the solution onto your pet's dry coat, staying away from sensitive areas including their eyes, nose, mouth, and genitals. If they're outside for an extended period of time, spray this solution on their coat two to three times per day.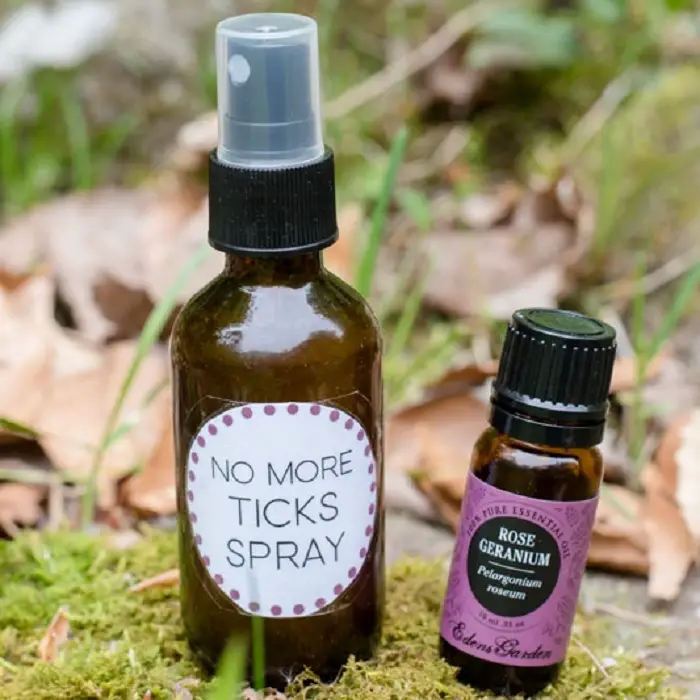 3. DIY NATURAL ESSENTIAL OIL TICK REPELLENT FROM LIVING WELL MOM
Whether or not you live in prime tick or Lyme disease areas, you'll still want to protect your family and pets from the harmful bite and blood-sucking ways of ticks.
Thankfully, this natural essential oil tick repellent features safe ingredients to keep those suckers away from your skin and clothing, including witch hazel, rose geranium essential oil, and water. That's it! Simple, yet effective.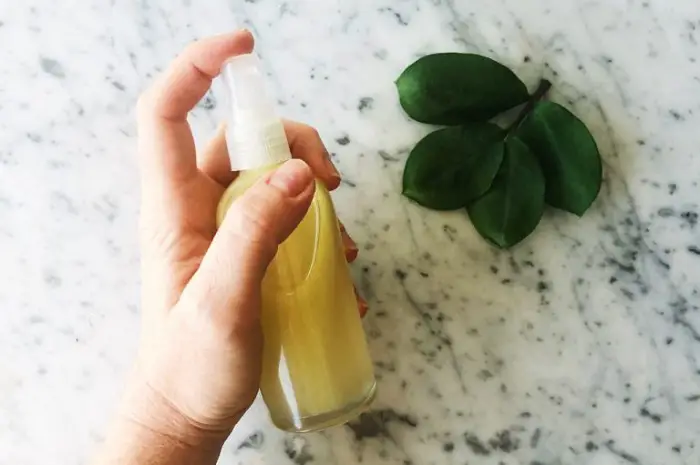 4. EASY DIY MOSQUITO REPELLENT FROM BIOME
Avoid harmful chemicals like DEET and deter mosquitoes and biting insects naturally with this easy DIY mosquito repellent recipe.
You see, it contains ingredients such as apple cider vinegar and essential oils like citronella, lavender and lemongrass – all of which mosquitoes and sand flies can't stand! Now you can enjoy your picnic, alfresco dining, or picnic without fearing the wrath of insect bites.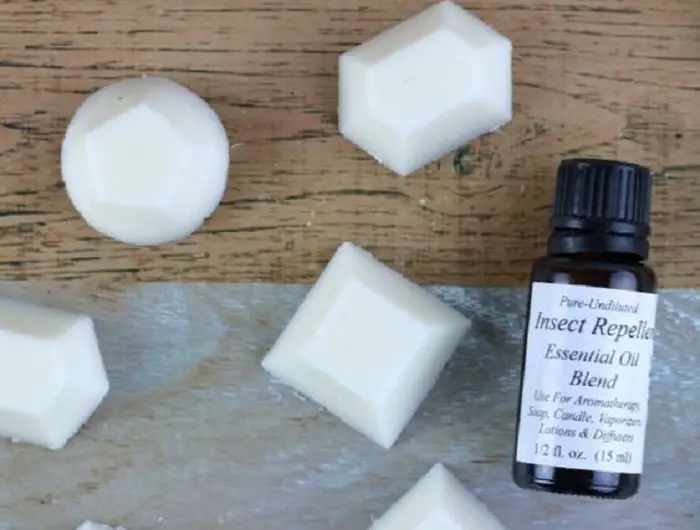 5. HOMEMADE BUG REPELLENT CANDLE MELT RECIPE FROM EVERYTHING PRETTY
Repel mosquitoes and other bugs naturally with these homemade bug repellent candle melts. All you do is put one in your wax melter and let it diffuse the essential oils to keep bugs away.
This recipe contains lemon eucalyptus, citronella, lemongrass, lavender, and cedar wood, but lists so many other essential oils you can include to keep the bugs away. Oh, and did we mention these waxes are reusable?
Just place any leftover wax melt in a plastic bag to use next time.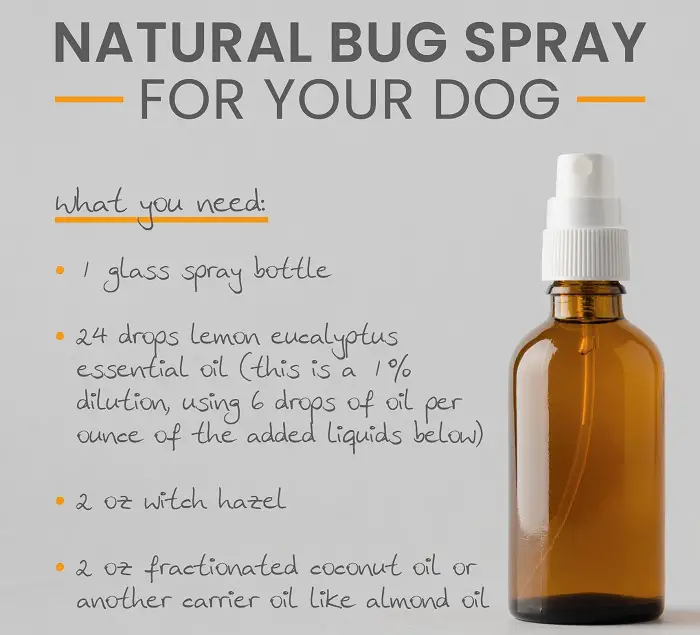 6. DIY RECIPE FOR NATURAL MOSQUITO REPELLENT FOR DOGS FROM DOGS NATURALLY
Here's another great and all-natural DIY to help your pooch stay bug-free, this time focusing on mosquito repellent.
Just as with humans, mosquito bites can cause pain, inflammation, and irritation for your dog. Simply mix together 25 drops lemon eucalyptus essential oil with 4 oz witch hazel or 2 oz coconut oil (or another carrier oil like almond oil).
Additional, yet optional ingredients include: real vanilla extract, peppermint essential oil, lavender essential oil, or atlas cedarwood essential oil.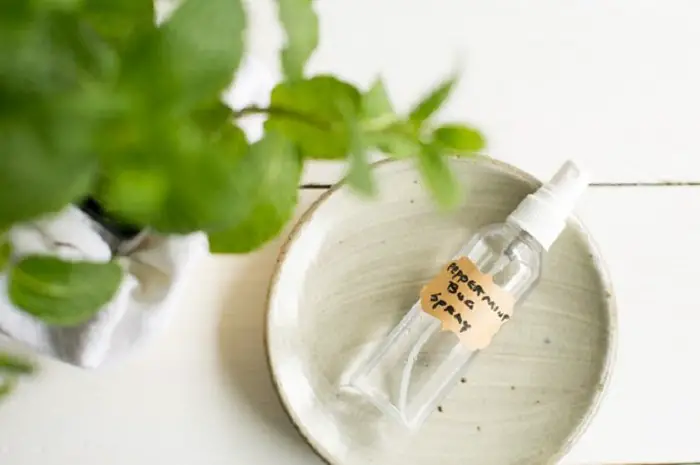 7. NATURAL PEPPERMINT OIL INSECT REPELLENT FROM EHOW
Use peppermint oil alone or in a homemade insect spray such as this one to effectively repel mosquitoes, gnats and horseflies.
You see, bugs may not like peppermint oil, but kids and adults usually enjoy its fresh and energizing scent. Plus, it creates a cooling sensation that's perfect for those hot summer days.
Other ingredients in this repellent include distilled or boiled water, witch hazel, vodka, eucalyptus essential oil, lemongrass essential oil, and clove essential oil.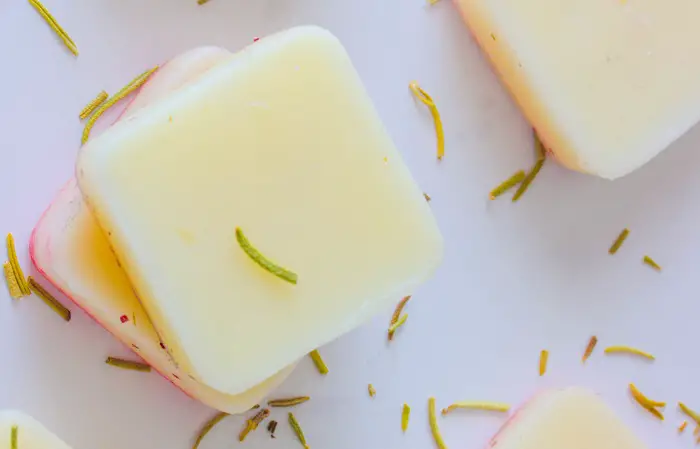 8. MOSQUITO REPELLENT LOTION BARS FROM SAVVY NATURALISTA
These lotion bars might look technical, but the process couldn't be easier! You just melt all of the ingredients over a pot of boiling water and pour the liquid into your mould and set aside to solidify.
Then, simply store your DIY mosquito repellent lotion bars in an airtight container. These ones contain ingredients including beeswax, shea butter, coconut oil, Miracle Glow oil, citronella oil, peppermint essential oil, lemon essential oil, and lemongrass essential oil.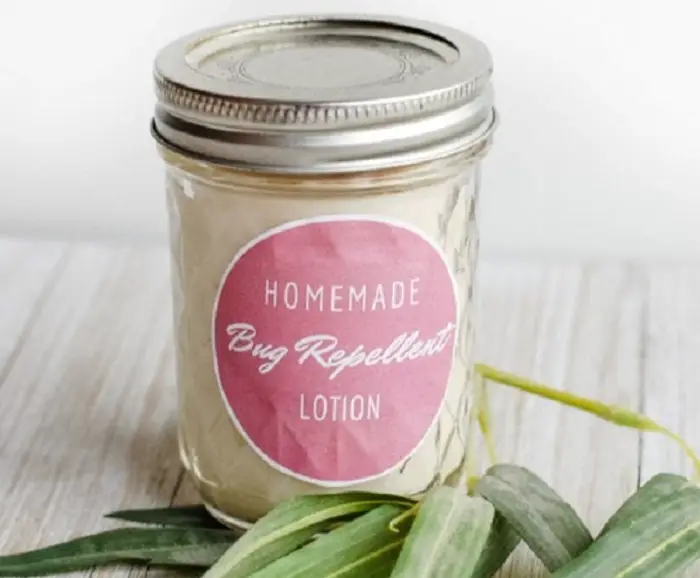 9. ALL-NATURAL HOMEMADE BUG REPELLENT LOTION FROM LIVING WELL MOM
This easy DIY insect repellent lotion uses all-natural ingredients, including essential oils, to repel mosquitoes, ticks, gnats, and other pesky insects.
It's also gentle and safe for kids! You can just use the base recipe and try your own essential oil blend based on your preferences or what you already have at home.
This one uses fractionated coconut oil, raw extra virgin coconut oil, beeswax, vitamin E oil, and organic shea butter.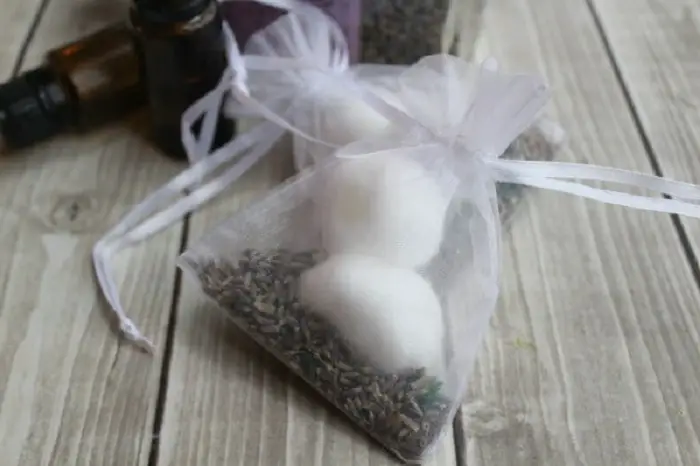 If you prefer your repellents to remain in your home, rather than on your skin, then these DIY moth repellent bags are perfect.
They're a natural alternative to stinky moth balls, repelling moths, adding a nice scent, and keeping your clothes safe from becoming moth food.
You'll just need dried lavender, rosemary, cotton balls, lavender essential oil, peppermint essential oil, and cedarwood essential oil.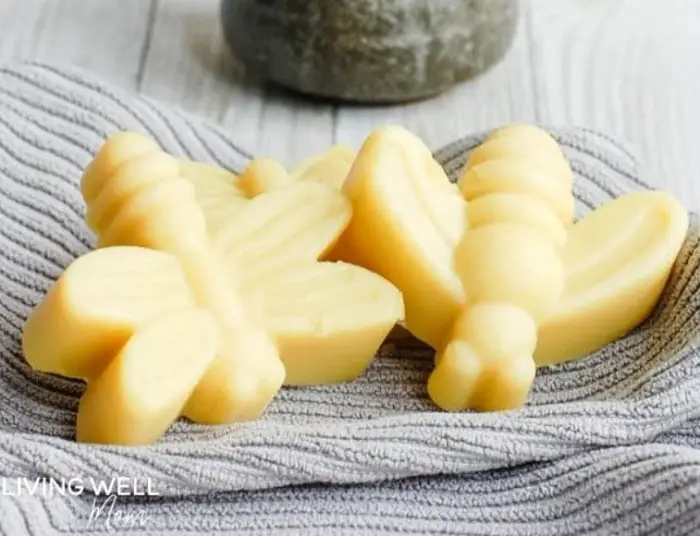 11. HOMEMADE BUG REPELLENT LOTION BARS FROM LIVING WELL MOM
Repel mosquitoes, ticks, flies, and other pests with these DEET-free, homemade bug repellent lotion bars using essential oils and other natural ingredients.
If you've ever wondered how to repel mosquitoes without bug spray, this lotion bar recipe is your answer! Just another one of its benefits is that it nourishes and moisturizes the skin due to the shea butter, coconut oil, and beeswax ingredients.
You don't get that with store-bought bug sprays!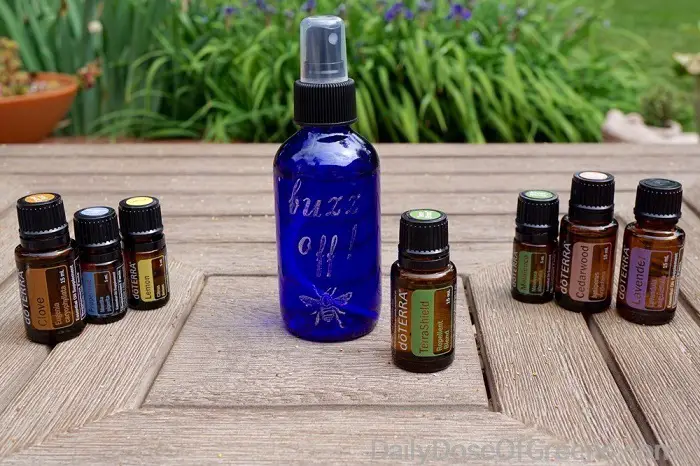 12. DIY NATURAL BUG REPELLENT AND BUG BITE SOOTHER FROM DAILY DOSE OF GREENS
As you've probably already read by now, there are several essential oils that reportedly repel mosquitoes, so a combination of any of them added to witch hazel or vodka and water makes an effective bug spray.
This particular recipe uses witch hazel, water, TerraShield, cedarwood oil, lemon oil, lavender oil, and peppermint oil.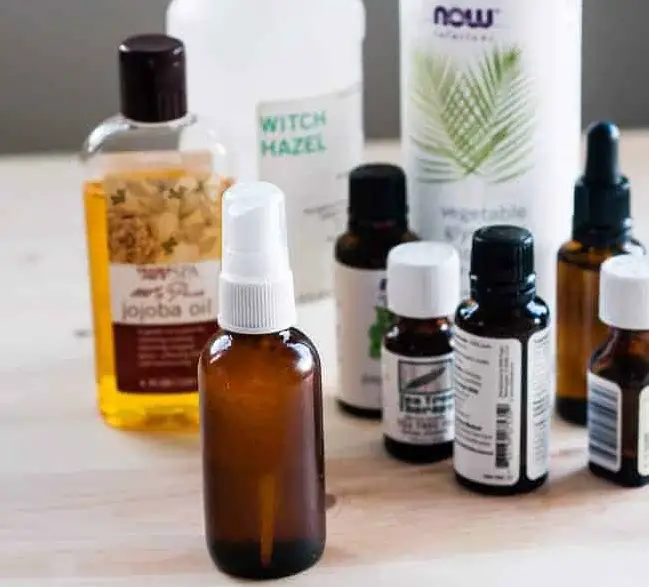 13. DIY ALL-NATURAL BUG SPRAY FROM HELLO GLOW
Forget coating your skin in harmful toxins and chemicals; this DIY all-natural bug spray will come to the rescue, providing you and your family with a safe, essential oil packed solution.
To make it, you'll need ingredients such as witch hazel, jojoba oil, vegetable glycerine, and 50-100 drops of essential oils of your choice.
This recipe recommends any of the following: peppermint, lavender, oregano, citronella, thyme, lemon eucalyptus, clove, tea tree, geranium, and bergamot.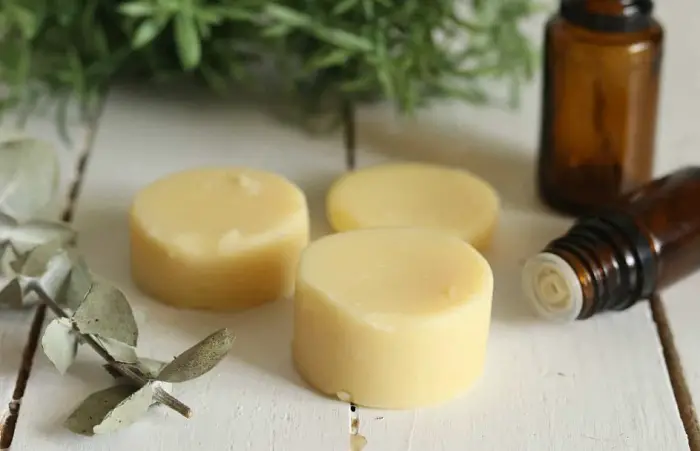 14. DIY BUG REPELLENT LOTION BARS FROM OUR OILY HOUSE
Here are some more DIY bug repellent lotion bars which provide a safe, natural, and effective solution for you and your family.
These are a great solution for kids and babies, as you don't have to risk the bug spray getting in their eyes and you can rub the lotion bar directly on their faces.
This tutorial also lists effective essential oils for repelling particular insects – whether it be flies, fleas, mosquitos, gnats, ants, spiders, and more. It's essential reading!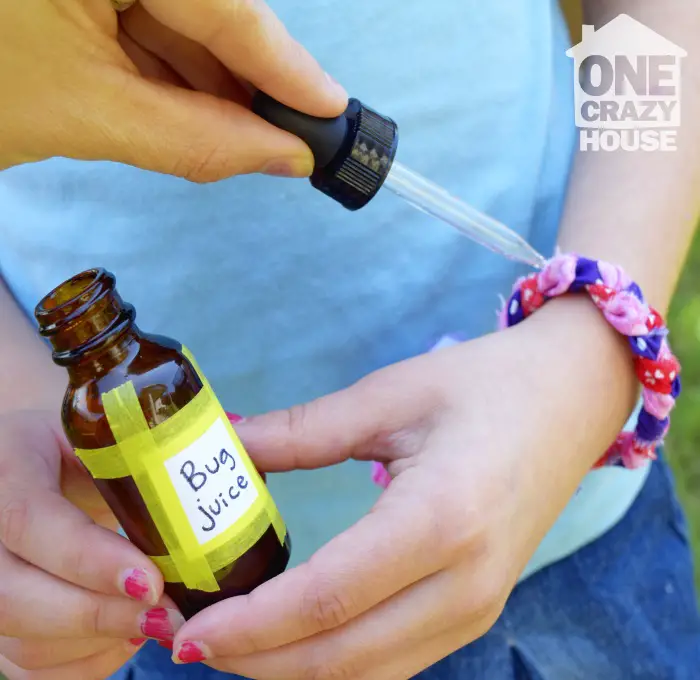 15. DIY MOSQUITO BRACELETS WITH ESSENTIAL OILS FROM ONE CRAZY HOUSE
Looking for a DIY bug repellent that's a little bit different?
This tutorial will teach you how to make a bracelet that repels mosquitos – making it perfect for both adults and kids alike.
There are actually two tutorials – one for the essential oil blend and the other for the fabric bracelet, but both can easily be achieved within an hour or two.
Just add 9 drops of purification and 4 drops of peppermint and 4 drops of citronella to a dropper bottle. Then, top it off with 3-4 tablespoons of carrier oil.
This simple DIY bug repellent gel recipe will keep the mosquitos away from your skin, helping to not only prevent those irritating bites but the potential for mosquito-borne illnesses.
Since it's a gel, it won't stick to clothing as it's quickly absorbed into the skin. You'll need aloe vera gel, witch hazel, nature shield essential oil blend, tea tree essential oil, lemongrass essential oil, and lemon eucalyptus essential oil or citronella essential oil.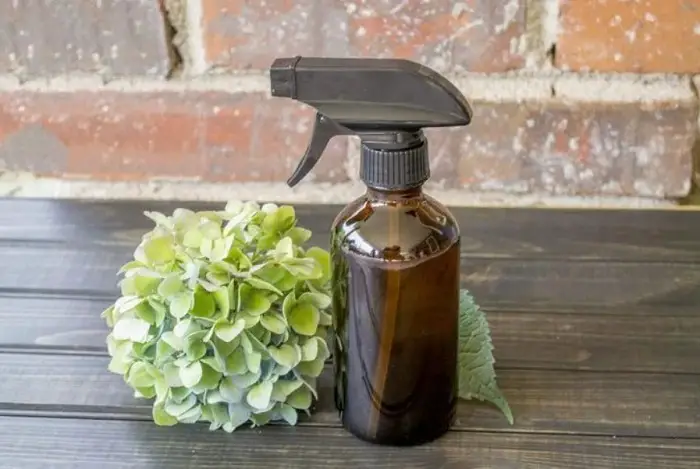 17. HOMEMADE MOSQUITO, FLY AND BUG REPELLENT FROM NATURAL LIVING IDEAS
To make this handy, all-natural spray, you will need to mix equal parts witch hazel and four thieves herbal infusion.
The four thieves herbal infusion used in this concoction includes a bounty of beneficial herbs, including mint, sage, rosemary, lavender, thyme, and cloves.
It smells divine, plus it works a treat when repelling mosquitoes, flies, and other annoying bugs!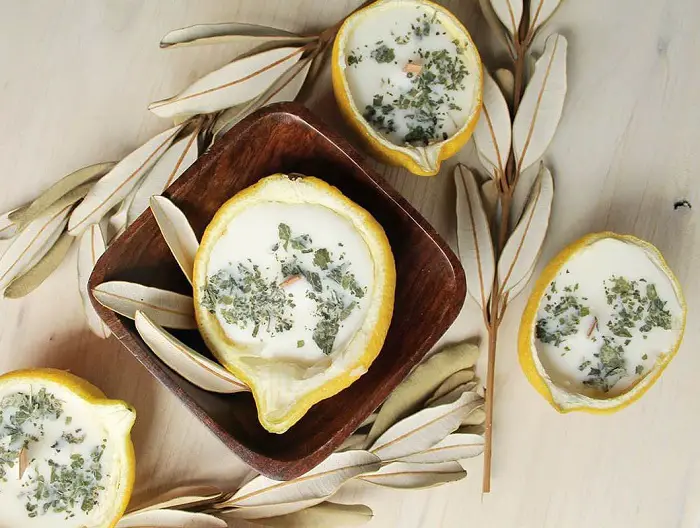 18. CITRONELLA LEMON BOWL CANDLES FROM LIFE AND REFLECTION
These DIY citronella lemon bowl candles naturally repel insects with essential oils and dried herbs. Together they make a beautiful centerpiece or small arrangement to accompany an outdoor feast.
The maker recommends whipping-up an extra dozen to send home with guests for an evening they won't soon forget. What a clever idea! Ingredients include lemons, soy wax flakes, lemongrass essential oil, citronella essential oil, and dried lemon balm.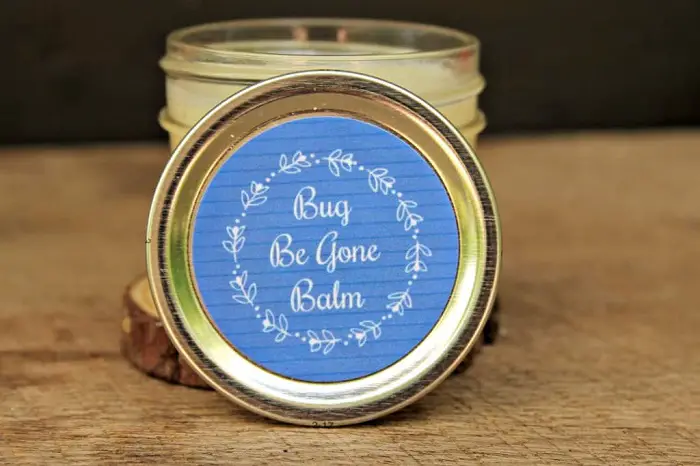 19. DIY BUG REPELLENT RECIPE (WITH FREE PRINTABLE LABELS) FROM THE KINDEST WAY
Within minutes you can make a homemade DIY bug repellent that will help keep the bugs away when you are out enjoying all things nature.
This DIY insect repellent is safe for kids and adults and doesn't contain any harsh chemicals. Instead, you'll find ingredients such as coconut oil, safflower oil, beeswax, and essential oils such as clove, tea tree, rosemary, lavender, and lemon.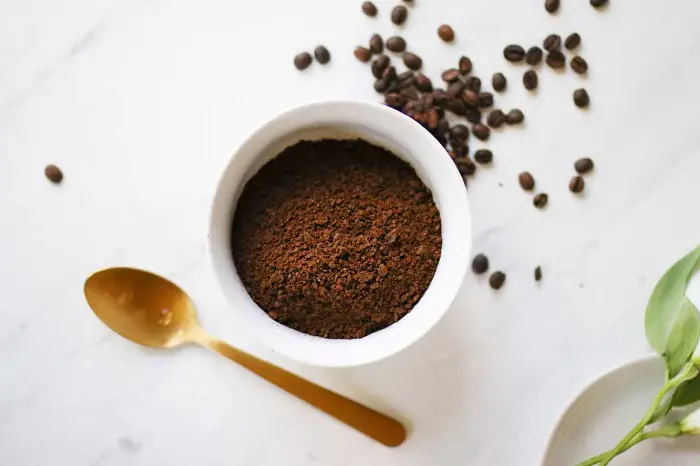 20. COFFEE GROUNDS TO REPEL ANTS FROM HELLO GLOW
This DIY ant repellent uses just one ingredient most of us all have at home – coffee! It's the easiest DIY repellent on this list and can have you treating your home for ants within just minutes.
Coffee grounds are naturally poisonous to ants, so just take some recently used coffee grounds and sprinkle them around the cracks and holes you think ants are emerging from.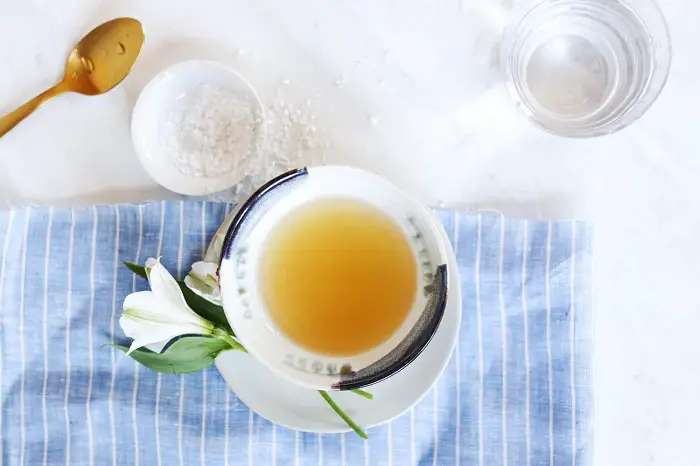 21. A SIMPLE, NATURAL RECIPE TO REPEL SPIDERS FROM HELLO GLOW
Did you know that you can eradicate spiders from your home by creating a natural concoction of vinegar, water, and salt? Pour it in a spray bottle and spray in corners, on windowsills and wherever you see spider webs.
The smell will keep the spiders from returning to that area, so re-mist every so often to refresh the scent.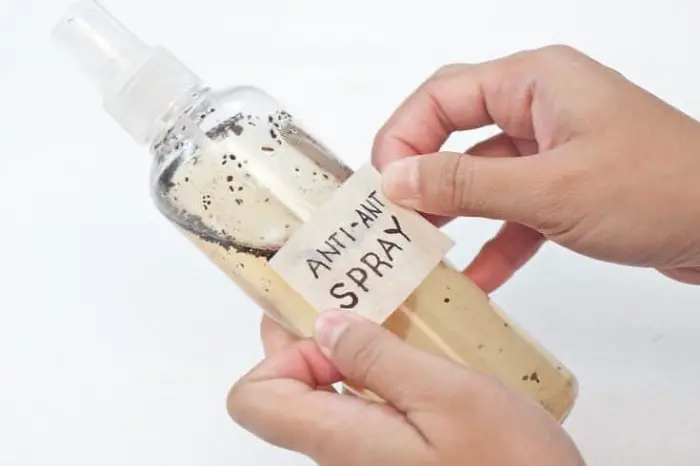 22. DIY NATURAL ANT KILLER (PET SAFE) FROM SWEET MAKES THREE
This DIY natural ant killer is easily made from ingredients you probably already have at home. You'll just need apple cider vinegar, warm water, baking soda, and powdered black pepper.
What's great about this DIY natural ant killer is that it's pet safe – unlike a lot of ant killers and repellents available in-store. This one doesn't contain any harmful chemicals or toxins.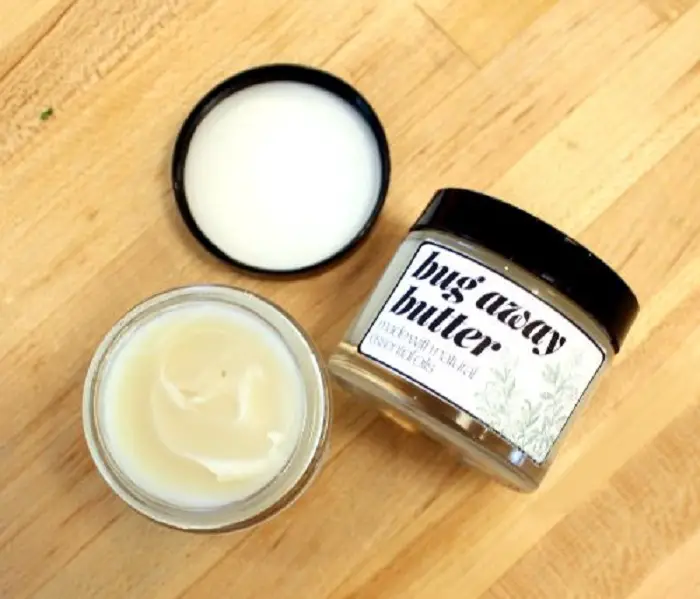 23. MOSQUITO REPELLENT BODY BUTTER RECIPE WITH ESSENTIAL OILS FROM SOAP DELI NEWS
Repel mosquitoes and deer ticks with this non-greasy mosquito repellent body butter recipe made with natural essential oils!
This concoction includes lemon eucalyptus essential oil, which has been shown to not only repel mosquitoes and other biting insects, but deer ticks as well.
Other ingredients include emulsifying wax, babassu oil, refined shea butter, cocoa butter, camellia (tea seed) oil, 100% neem oil, fractionated coconut oil, peppermint essential oil, lavender essential oil, and tea tree essential oil.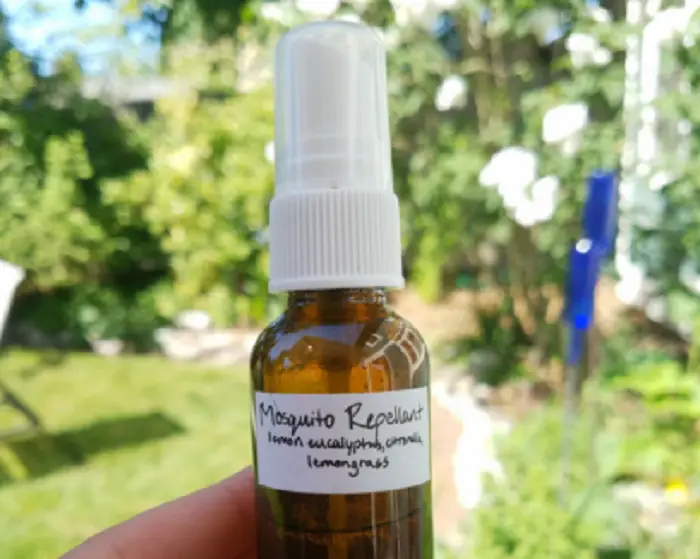 24. NATURAL MOSQUITO REPELLENT FROM SUSTAINABLISSITY
This recipe is super easy to make and actually smells good (if you're into herbaceous lemony scents)!
It uses vodka, water, lemon eucalyptus, citronella, and lemongrass. Simply fill a glass spray bottle with the mix and when you're ready to use, just shake and spray.
It's recommended that you try the solution on a small area of skin first, as some people are sensitive to the naturally occurring compounds in essential oils.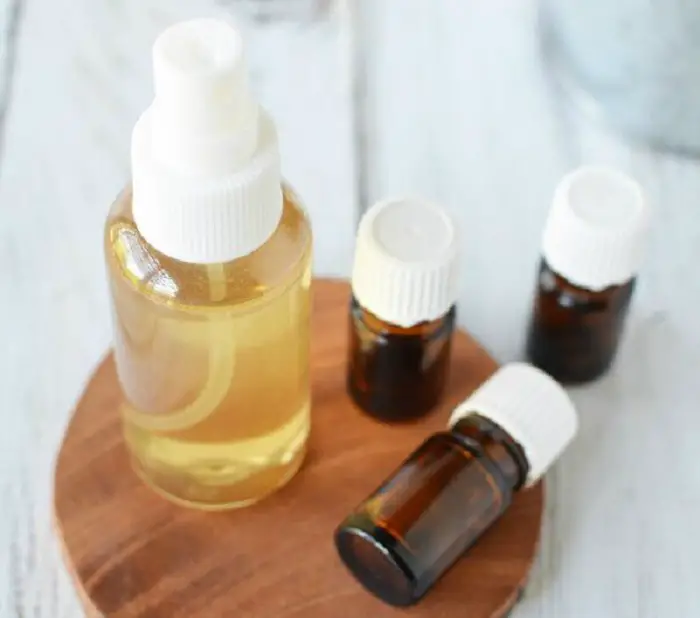 This DIY bug spray works wonders, and you don't have to worry about harsh chemicals.
It's very simple to make and only requires a few ingredients too. Forget DEET and other proven-to-be harmful chemicals; this solution just contains witch hazel, apple cider vinegar, and 20 drops of essential oil.
This recipe recommends rosemary, citronella, tea tree, lemongrass or eucalyptus essential oil or a combination of all.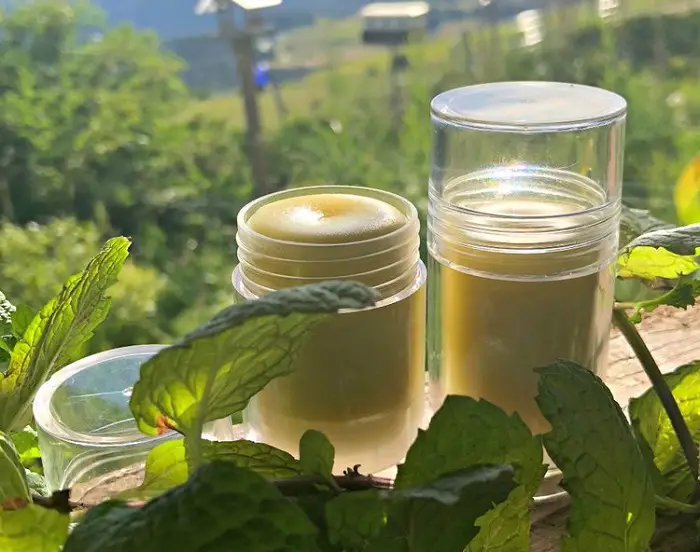 26. HOMEMADE BROAD-SPECTRUM BUG REPELLANT STICK BALM FROM HEALING HARVEST HOMESTEAD
The oils and essential oils used in this stick are all safe and soak into the upper layers of your skin to repel most insects, including wasps and mosquitoes.
This one contains ingredients including peppermint essential oil, lemongrass essential oil, citronella essential oil, neem oil, olive oil, shea butter, and beeswax pellets.
Just as a heads up, make sure the Neem oil you purchase is 100% pure and not adulterated. It should be cloudy and have a yellow or gold color.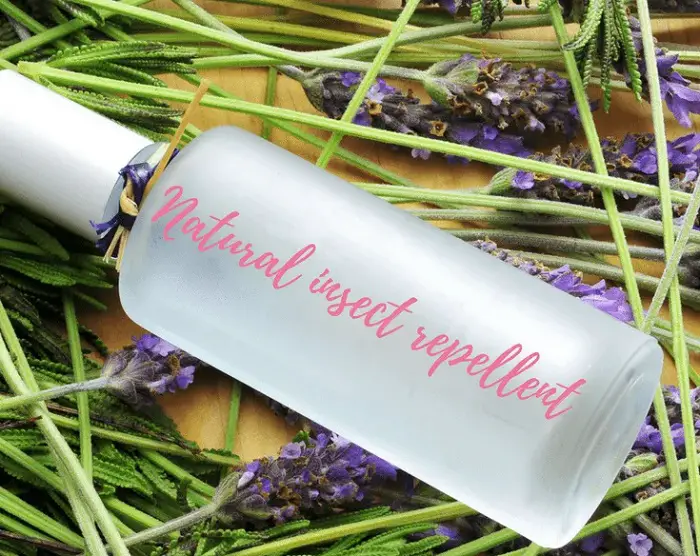 27. DIY NATURAL INSECT REPELLENT FOR BABIES, CHILDREN AND ADULTS FROM THE SIMPLE BALANCE
With just a handful of ingredients, you can easily make your own natural insect repellent against mosquitoes and ticks to protect babies, children, and adults organically and effectively.
The secret is in essential oils, or more specifically, lemon eucalyptus, thyme, lavender, peppermint, tea tree, and geranium. When teamed with witch hazel, vodka, and boiling water, you've got yourself one safe and effective DIY insect repellent.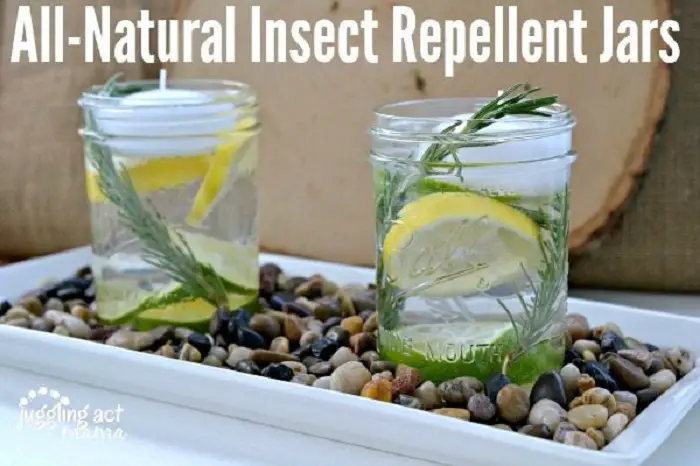 28. DIY NATURAL INSECT REPELLENT JARS FROM JUGGLING ACT MAMA
These DIY all-natural insect repellent jars are perfect for backyard parties and get togethers.  Your guests will love these as centerpieces that are both beautiful and functional.
Using a combination of fresh rosemary and lemons along with essential oils helps make these natural insect repellent jars as appealing to the eye as they are effective to repelling mosquitoes and other insects!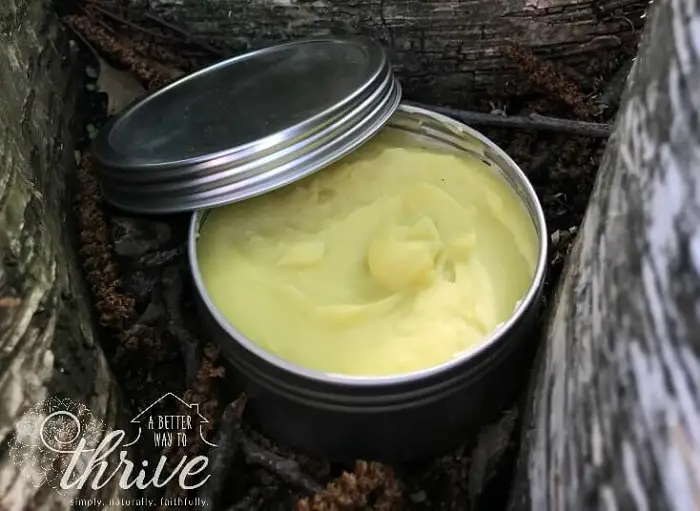 29. HOW TO MAKE A SOLID INSECT REPELLENT WITH ESSENTIAL OILS FROM A BETTER WAY TO THRIVE
Conventional insect repellents contain questionable ingredients, but a homemade solid insect repellent with essential oils works well without the worry!
A hard lotion bar recipe forms the base of this solid insect repellent, using beeswax, cocoa butter, and coconut and castor oils. It's the essential oils that do the main work in keeping the bugs away, however.
This recipe uses lemon eucalyptus, citronella, lavender, peppermint, and geranium.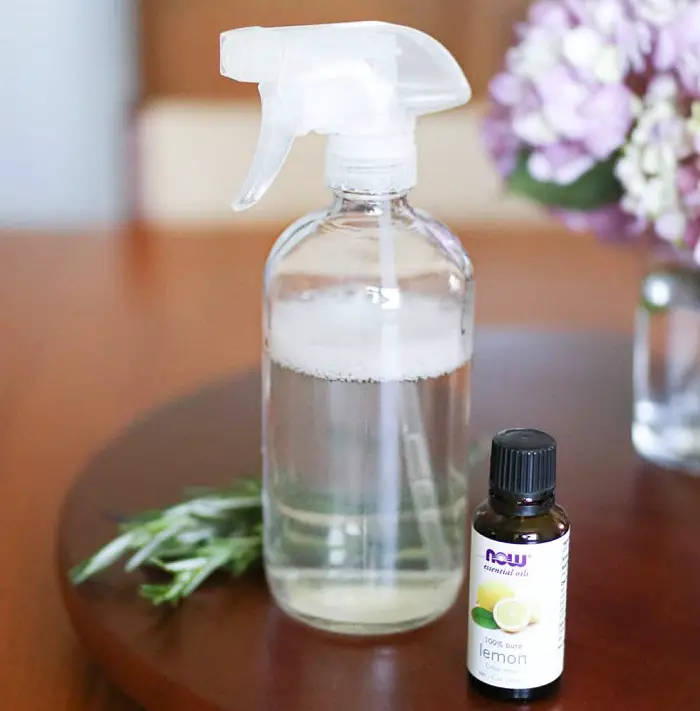 30. HOMEMADE HERBAL SPRAY FOR DUST MITES FROM HELLO GLOW
If there's one annoying creepy crawly we haven't actually discussed yet in this post, it's dust mites.
While you might not be able to see them with the naked eye, you can be assured that they're there – whether it's on your clothing, furniture surfaces, or running along your bed mattress and pillows.
Thankfully, there's a simple and natural solution that stops them dead. This homemade herbal spray combines one cup of water with 20 drops each of clove, eucalyptus, peppermint and lemon essential oils in a spray bottle.
Which Insect Repellent Recipe Will You Try?
There you have it – the top 30 DIY natural insect repellents that are safe for all members of your family.
Rather than using harmful ingredients such as DEET or other chemicals and toxins, these natural, homemade alternatives use the power of essential oils to repel pests such as mosquitos, ticks, ants, wasps, flies, spiders, and more.
Whether you prefer your natural insect repellent in spray, balm, candle, bracelet, or lotion form – there's a homemade bug repellent recipe here to suit everyone!
These DIYs also use a wide range of essential oils and are fairly flexible, allowing you to combine your own favorite scents to suit your individual preferences.
Which DIY insect repellent will you be trying first? Many of these can be whipped up in as little as a few minutes, so there's no limit to how many you can create this weekend or even this afternoon!
Be sure to let us know how you get along in the Comments section below.
Share on Pinterest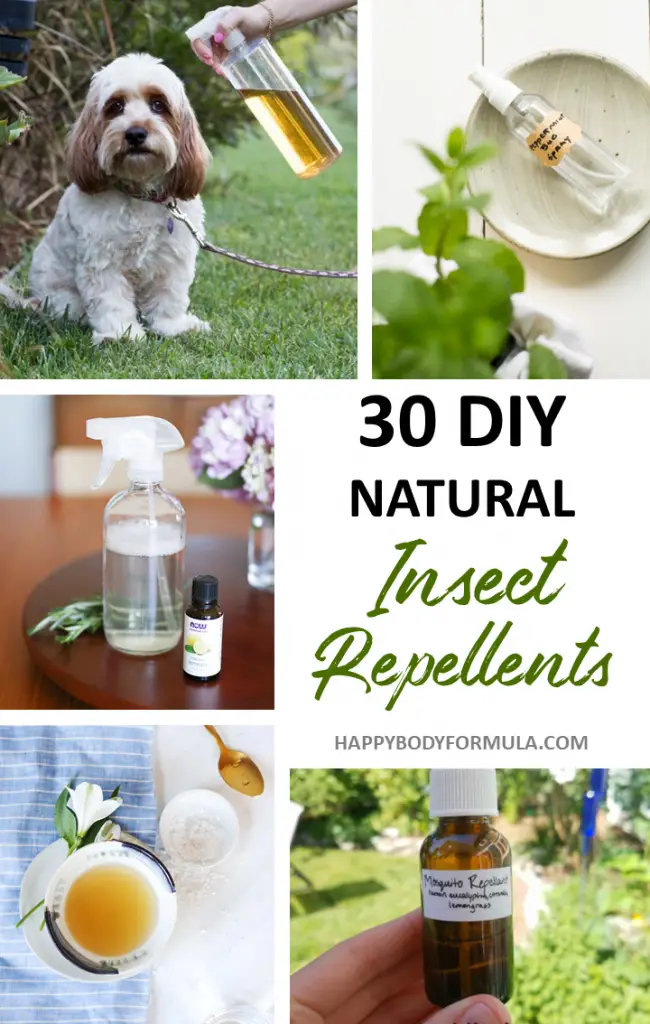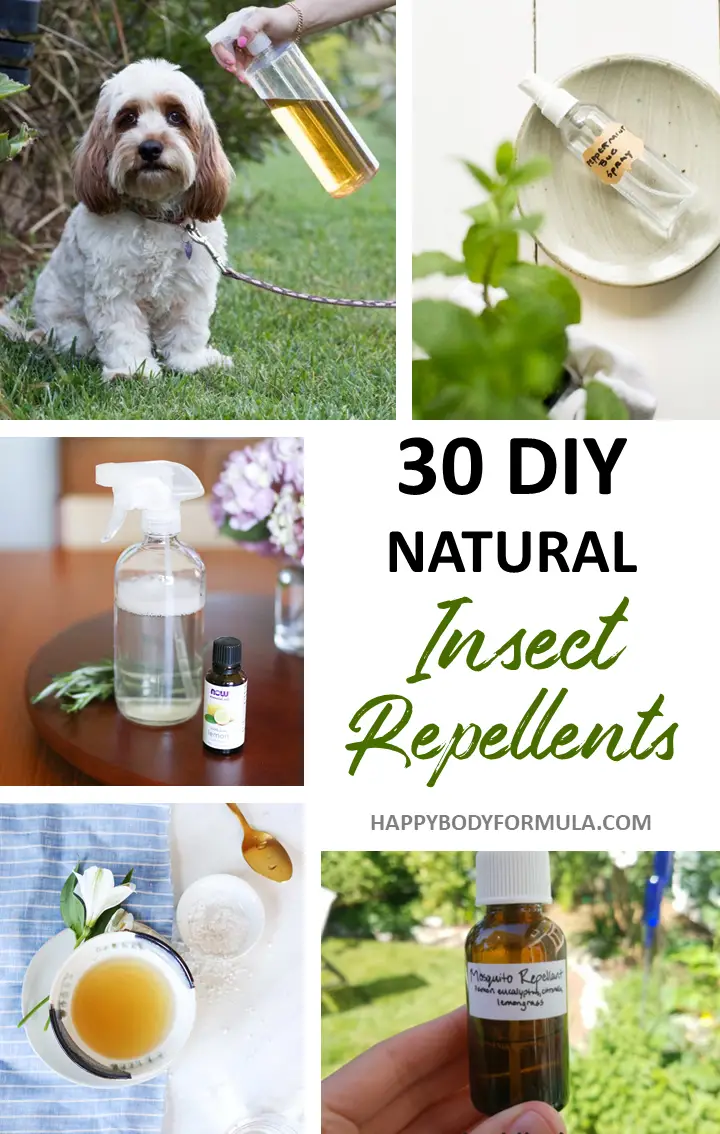 Melanie Clarke is the founder of Whim Online Magazine, an online magazine based in Australia that has a strong focus on whimsical + dreamy photography, as well as art and fashion content.