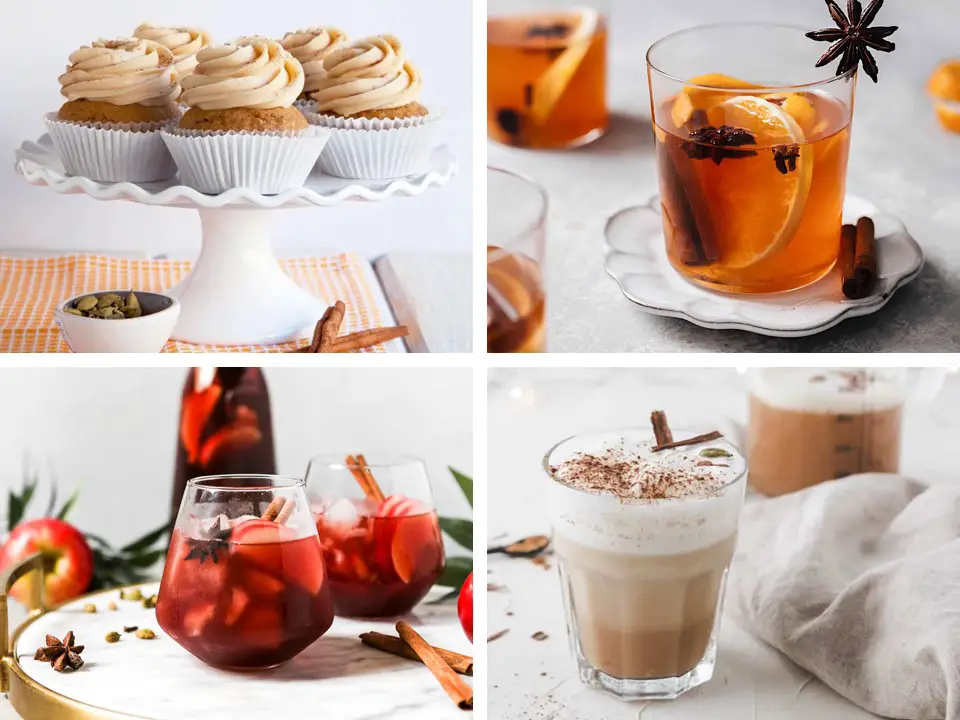 From curries to summer cordials, it seems as though cloves are making an appearance across a wide range of recipes, and for good reasons too.
Aside from their beautifully fragrant aroma and comforting taste, cloves also pack a lot of health benefits for their consumer. They contain important nutrients such as fiber, vitamin C, vitamin K, and manganese, as well as small quantities of vitamin E, calcium, and magnesium.
They're also high in antioxidants and some research shows that the compounds found in cloves can help protect against cancer.
This is why cloves are a great ingredient to try to include in your daily life, whether it's in your breakfast, lunch, dinner, dessert, or even the beverages you consume.
Thankfully, we've made this part easier for you by rounding up the top 15 savory recipes with cloves. Trust us, there's something here to suit everyone – no matter what their taste!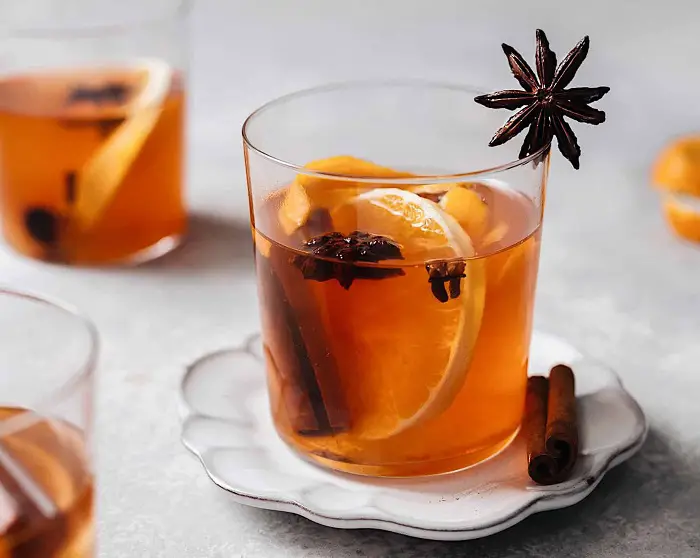 1. MAPLE SPICED MULLED CIDER FROM CUPFUL OF KALE
Most of us can probably agree that spiced mulled cider is the perfect hot alcoholic beverage, especially when the cold weather is upon us.
This recipe is full of spices like cinnamon, star anise and cloves (of course) and uses maple syrup to give it a sweet, yet not overpowering flavor. Everything gets thrown in a pan and left to heat and stew for about 20 minutes. It couldn't be easier!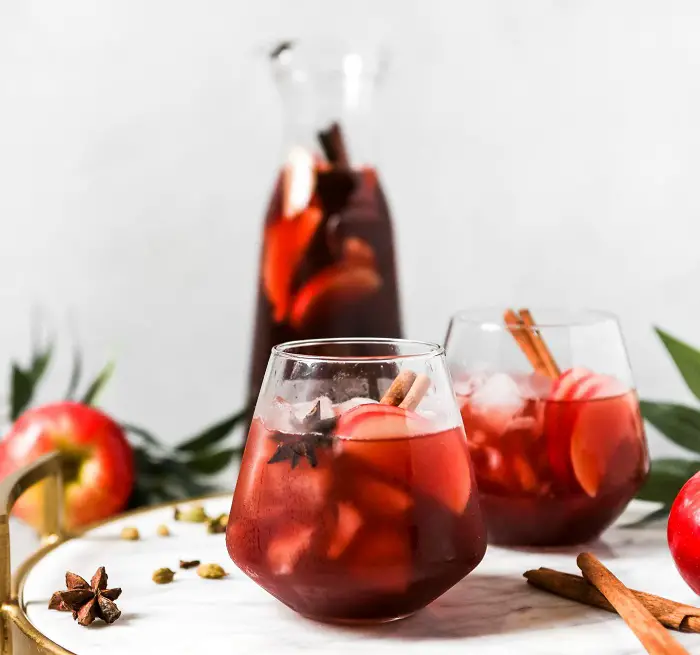 2. RED WINE APPLE CIDER SANGRIA FROM ZESTFUL KITCHEN
This fall sangria made with apple cider, red wine and warm spices is the perfect autumn drink. In case you've never made one before, the basic components of a sangria are wine (most commonly red), fruit or fruit juices, sweetener, soda water (optional), liqueurs, and flavorings.
With this particular recipe, you can feel good about ingredients such as honey crisp apple, cardamom, cloves, cinnamon, and star anise.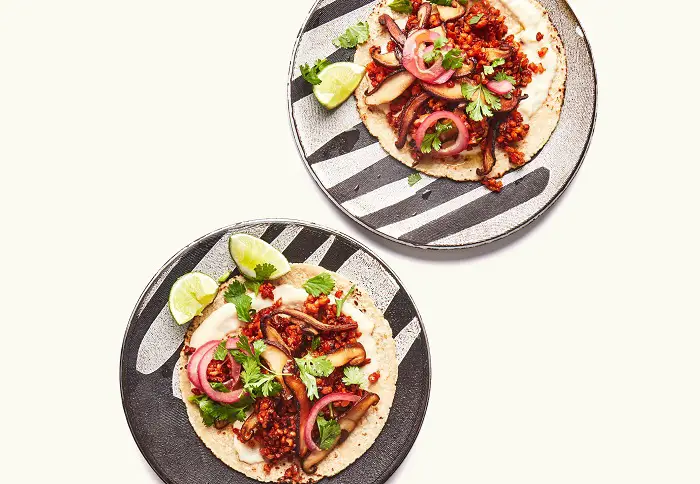 3. VEGETARIAN CHORIZO TACOS WITH MASA QUESO FROM BON APPETIT
Trust us – you've never tried a taco sauce as delicious as this one, supplied by King's Highway diner in Palm Springs, CA.
In the mouth-watering Adobo sauce, you'll find ingredients such as chilis, whole cloves, dried cumin seeds, Mexican oregano, onion, garlic, apple cider vinegar, and more.
If you're craving a clove dish that brings something new to the table, this is it! Your Taco Tuesdays never looked so good.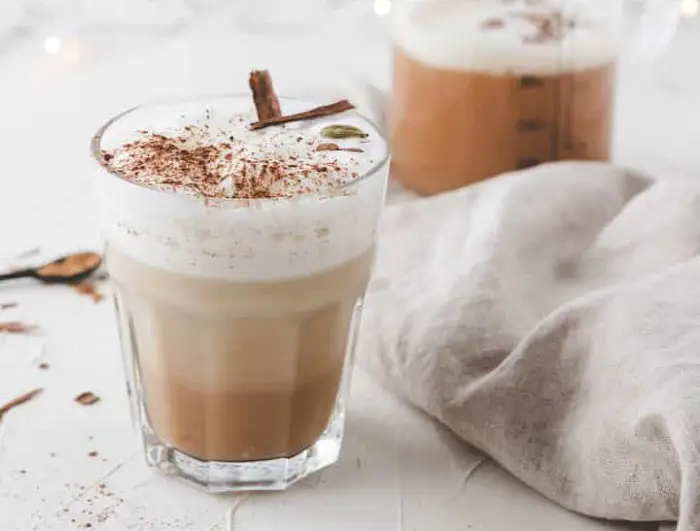 4. HOMEMADE CHAI TEA LATTE FROM ALINE MADE
This homemade chai tea latte recipe contains the typical winter spices, including cinnamon, cloves, cardamom, and ginger. Plus, it's made using almond milk, so is suitable for vegans and those who are lactose intolerant.
You simply steep a chai tea or black tea teabag in boiling water, before mixing in the spices and maple syrup. Then, froth some milk and pour it over your tea. Brilliant!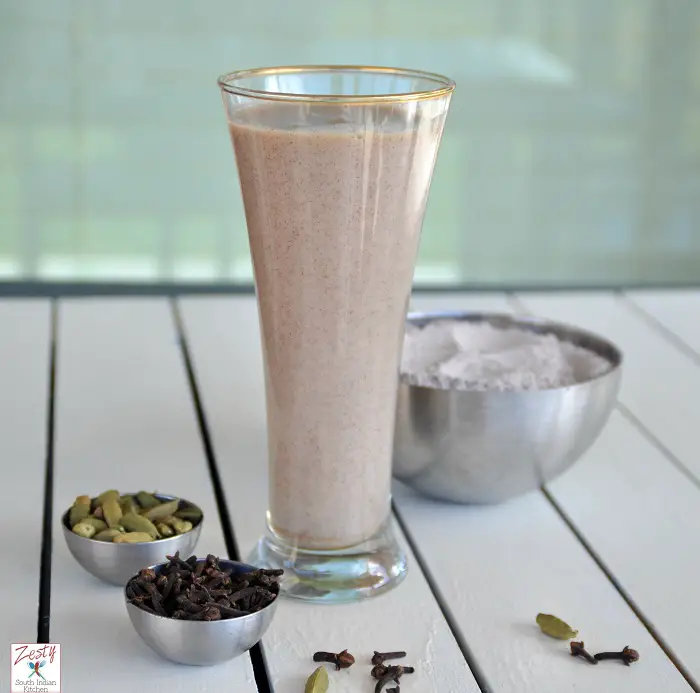 Ragi/finger millet is an annual plant widely grown as a cereal in the arid areas of Africa and Asia. It forms a staple ingredient for many South Indian states.
Now, you can recreate the popular hot ragi drink, which also features the goodness of cloves and cardamom, as well as maple syrup for light sweetening. Simply add a plant-based milk to make this recipe suitable for vegans or those with a lactose allergy.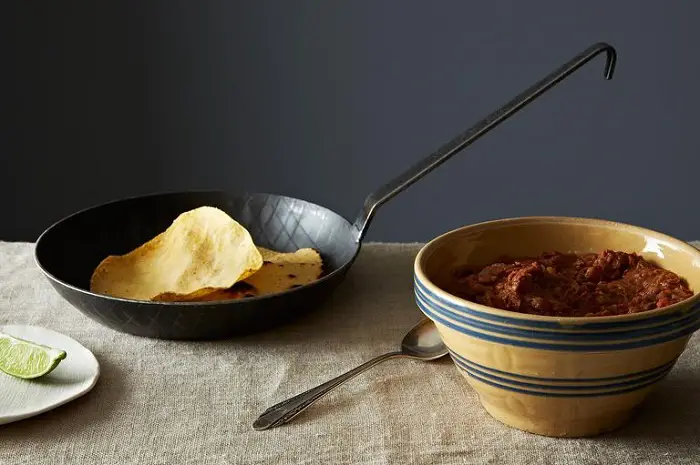 6. REFRIED BEANS WITH CINNAMON AND CLOVE FROM FOOD52
Refried beans provide a delicious and easy mid-week dinner for those short on time, but this recipe also contains cinnamon and clove for a spice-kick that's not too fiery.
Adding cinnamon and cloves are also a great way to infuse the dish with even more health benefits. It takes just 20 minutes to prep, but a whole lot less time to devour!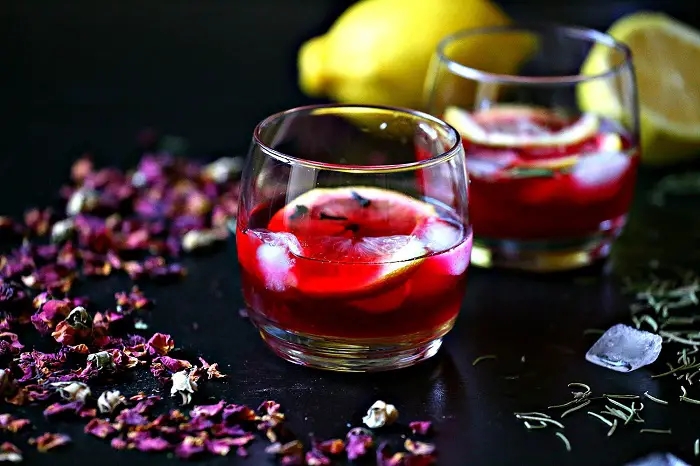 7. REFRESHING HIBISCUS, LEMON, AND CLOVES DRINK FROM NUTRIZONIA
This refreshing drink is packed full of antioxidants, nutrients, and vitamins, plus you'll be pleased to hear that it's refined sugar-free.
Mixing cloves with hibiscus balances the sourer taste and adds a lovely depth of flavor to the recipe. Along with cloves and hibiscus, this recipe also uses water, fresh lemon juice, honey, and ice cubes. Sounds delicious!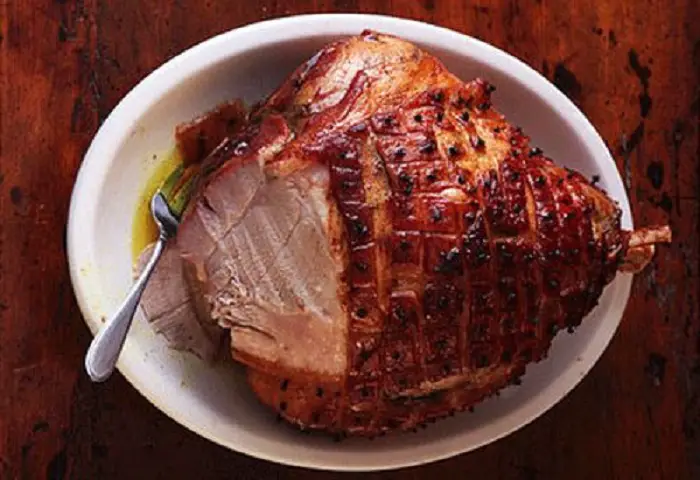 8. FRESH HAM WITH HONEY AND CLOVES FROM SAVEUR
While this recipe serves as the perfect Christmas accompaniment, it can also be enjoyed all-year-round.
It adorns ham with ingredients such as bay leaves, peppercorns, nutmeg, cinnamon, ginger, curry powder, honey, and clove to create a delicious spin on your traditional baked ham. In fact, this recipe is so tasty, you'll want to make it again and again.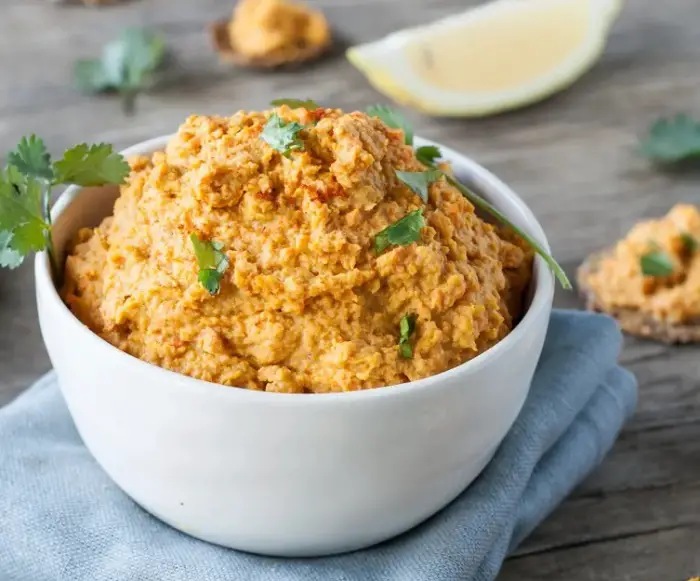 9. MOROCCAN-SPICED CARROT HUMMUS FROM KITCHN
Hummus on crackers or warm flat bread is a delicious and healthy snack, but this Moroccan-spiced carrot version takes it to a whole new level.
It features carrots, garlic, cumin, chickpeas, tahini, lemon juice, ginger, cinnamon, coriander, cayenne, and cloves. Aside from roasting the garlic and carrots, you then just combine everything in a food processor until well-combined.
It's the perfect snack to prepare next time you have guests over for lunch or dinner, or even just to enjoy yourself!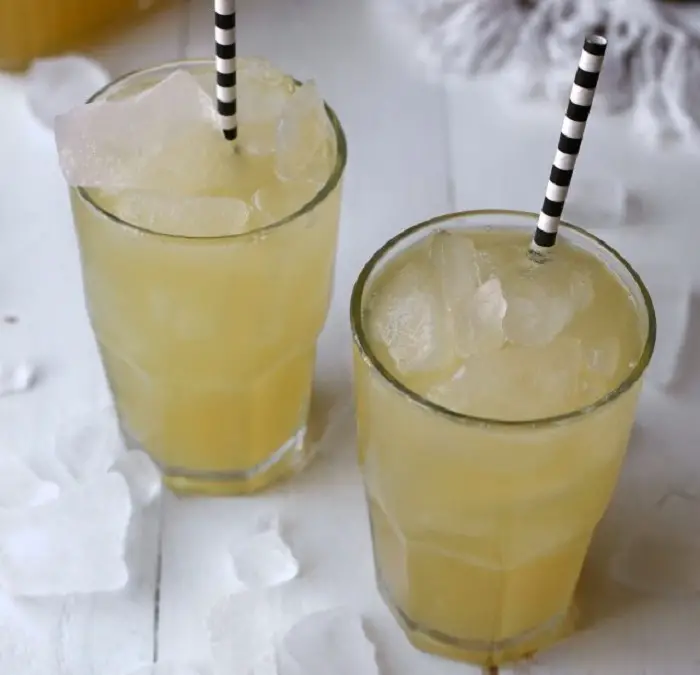 10. WINTER LEMONADE WITH GINGER AND CLOVES FROM JOY THE BAKER
This delectable winter lemonade contains the goodness of  fresh lemons, honey, fresh ginger, whole cinnamon, cloves, and cardamom. It's the perfect cold weather elixir to help you get through those sniffly, stuffy months!
It's also incredibly refreshing during the hotter months, so just add some ice cubes and you're good to go. Whip-up a large batch when friends come over and they'll be begging you for the recipe.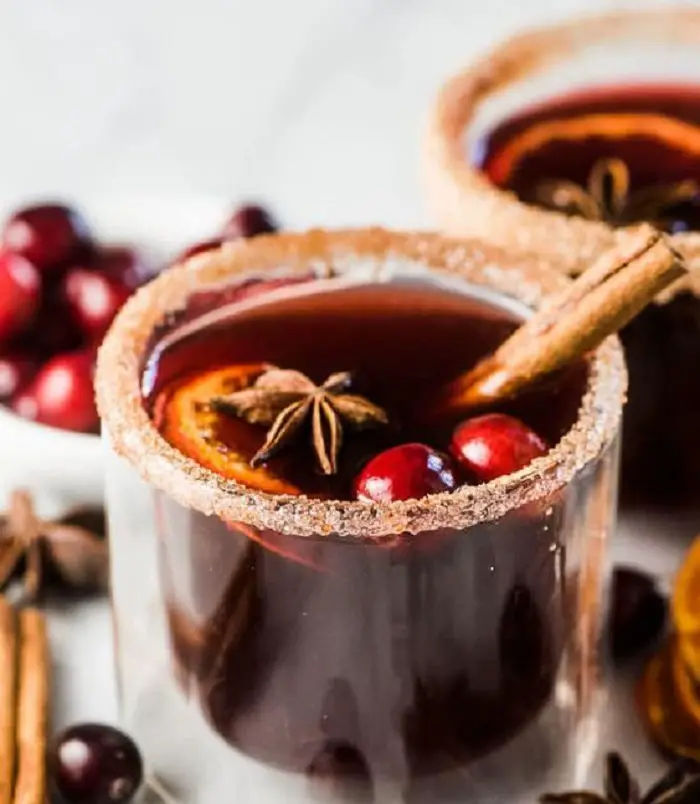 11. CRANBERRY HOT TODDY FROM HONEST COOKING
If you like mulled wine, you will love this delicious cranberry hot toddy recipe. It's lightly spiced with cinnamon, cloves, ginger, and orange to give it a comforting and tangy taste which is perfect for those cold winter days or nights.
It might be alcoholic, but its cranberry juice content and no refined sugar can have you feeling slightly better about it! A basic hot toddy recipe is nothing more than whiskey, honey, lemon juice, and hot water, but this one takes it to much better heights.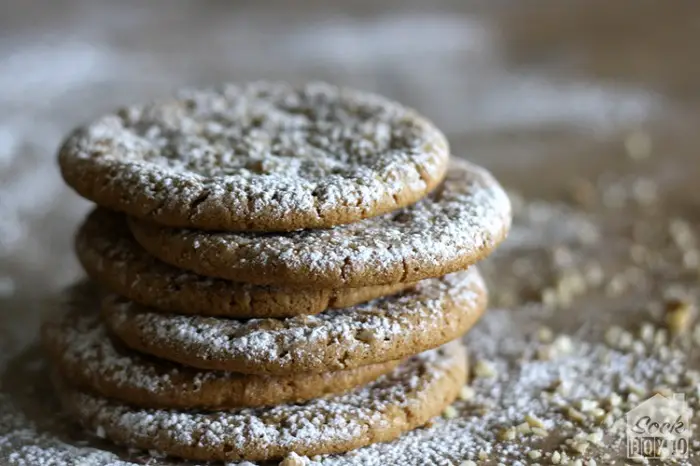 12. TRADITIONAL SPICE COOKIES WITH CLOVES FROM SOCK BOX 10
These traditional spice cookies with cloves are a family favorite and they're soon to become one of yours too.
The large amount of cinnamon, the ground cloves, and finely chopped nuts, come together in the perfect amounts giving you a cookie that is great either chewy or crunchy and ready for dunking.
Just be warned: these are so addictively good; you might want to make several batches of them to devour!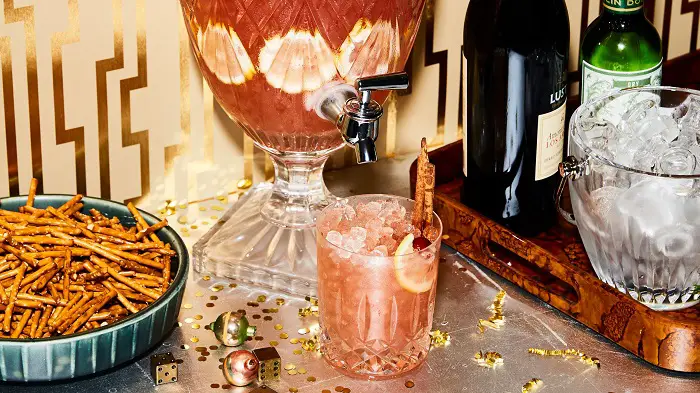 13. UNDER-THE-MISTLETOE PUNCH FROM BON APPETIT
If you're looking for a wonderfully festive beverage that contains the goodness of cloves, then you'll love this recipe.
Known as "under-the-mistletoe punch", it also contains other beneficial ingredients, such as allspice berries, cinnamon sticks, fresh juice, orange segments, and more.
Plus, we think it looks very pretty as an end-of-year party drink. Add plenty of crushed ice to keep it refreshing.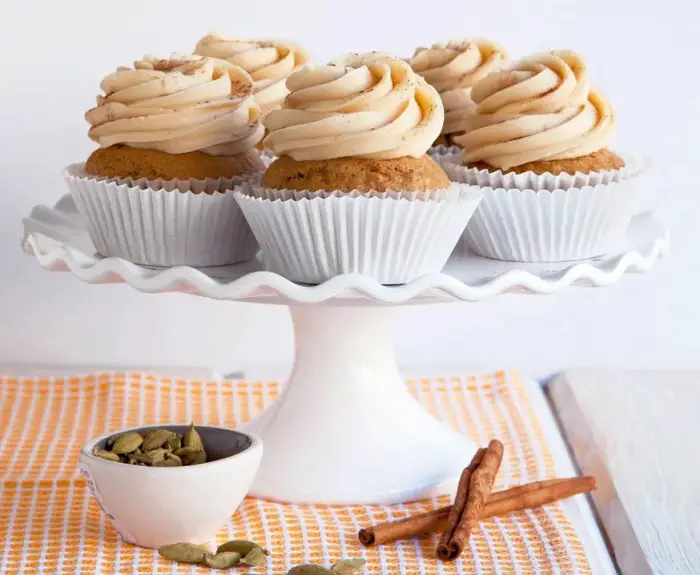 14. CHAI SWEET POTATO CUPCAKES FROM KITCHN
If you love the mix of spices found in masala chai, then you're in for a treat – literally. These chai sweet potato cupcakes contain the taste and aroma of those delicious spices and pair perfectly with sweet potatoes.
Sure, it might be a dessert recipe, but the majority of the ingredients list will have you thinking otherwise. Cracked cardamom pods, whole cloves, and a spicy cinnamon stick are combined with bags of chai to make a simple syrup, which is then used in both the cupcakes and the frosting.
Yum!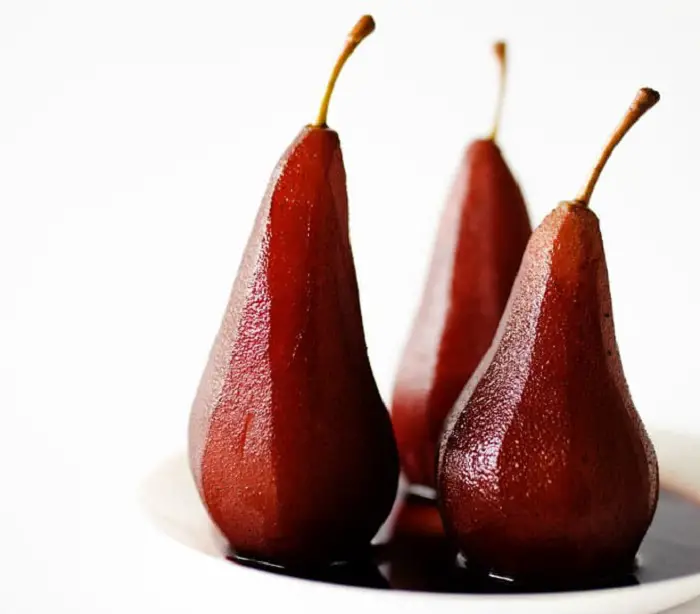 15. DUTCH POACHED PEARS FROM LIVE EAT LEARN
Is there a better accompaniment to poached pears than clove?
Thankfully, this delicious dessert recipe is easy – you just stew peeled pears in wine and spices for a half hour and serve!
The trick is to use slightly under ripe pears that are meant to be eaten raw, allowing you to whip them up in 20 minutes and eat them fresh, or set them in the fridge in their juices to continue soaking up the flavor.
Either way, we think they sound incredible!
Which Clove Recipe Will You Try?
There you have it – 15 of the best recipes using cloves to not only give your tastebuds a treat, but your health too. Remember, cloves are excellent sources of fiber, vitamin C, vitamin K, and manganese, plus they contain small amounts of other essential nutrients, including vitamin E, calcium, and magnesium.
These clove recipes are perfect for warding off colds and keeping you happy during winter, yet many (if not all of them) can also be made during other times of the year too – even when the temperature soars.
Which clove-containing recipe will you be trying this weekend? Start with the recipe that takes your fancy the most, then slowly work your way through the list to discover even more delicious food and beverages containing the wonderful ingredient.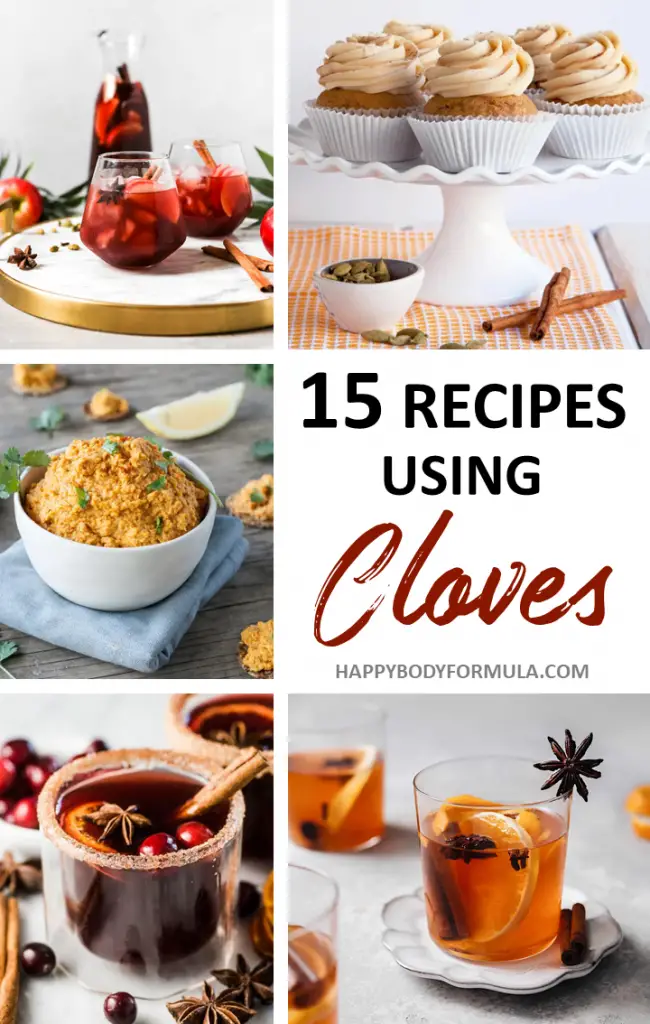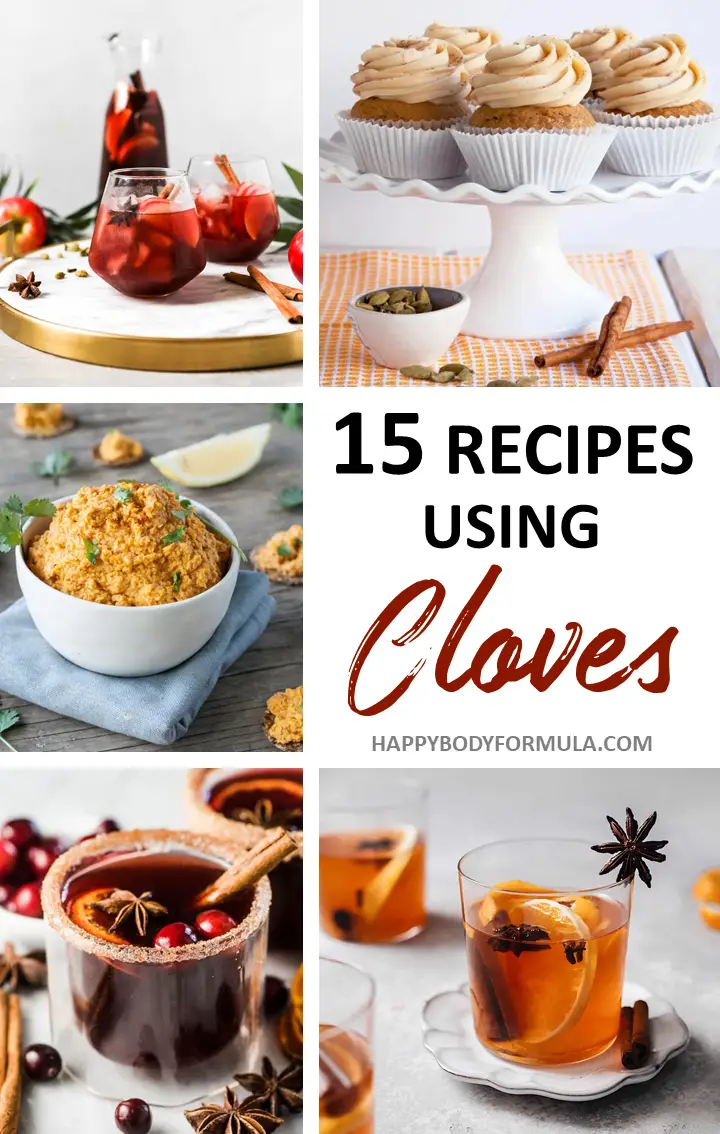 Melanie Clarke is the founder of Whim Online Magazine, an online magazine based in Australia that has a strong focus on whimsical + dreamy photography, as well as art and fashion content.