True story: I listen to SO. MANY. PODCASTS. I listen to them when I'm running. I listen to them when I'm hiking. I listen to them while I'm biking.
I turn them on while I'm cooking dinner or working on my computer. I start a podcast laying out in the sun, or when I lounge in the bath. Basically, there's never a bad time for a podcast.
While I don't necessarily believe in multi-tasking – something I learnt more about in a podcast, of course – having a podcast on means I can be learning while I'm otherwise doing nothing with my mind.
I'm always seeking new information, especially about health and wellness. I like to keep up on food trends, new "diets," biohacking stuff, supplement talk, fitness studies, brain and gut research, and everything in between.
I like topics that bend my brain and challenge me to see things differently. I like listening to conversations between two people about the intricacies of food and the mind. I like it all.
If you're hungry for the same knowledge, today, I wanted to share my favorite health, wellness, food, and fitness podcasts with you.
1. Revolution Health Radio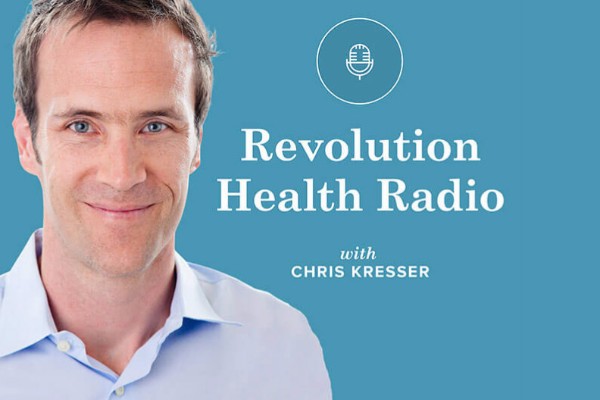 If you follow a paleo diet or you've done your research, you totally know who Chris Kresser is. If you're looking for a trusted, guiding voice in your health journey, this podcast will probably be super helpful.
He's super thorough in providing information and explaining his stance while referencing real science and facts. He does a really wonderful job at gracefully dismantling diet myths with a focus on disease prevention.
He talks a lot about the sustainability and long-term impacts of elimination diets, supplementation (and potential issues with it), and functional medicine as a whole.
Chris has really helped me to understand the inner workings of my body, and how food interacts with those inner workings. Listen here.
2. The Model Health Show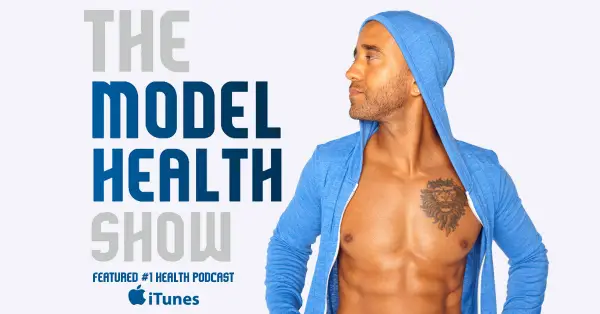 Warning: this podcast is highly addictive. This isn't a problem if you've got some time on your hands. You're going to want to listen to every episode like… right now.
Sitting in traffic won't suck so bad when you have Shaun to guide you. He delves into super fun, interesting, unique, and groundbreaking topics each week.
You can always tell he does his research and he takes it seriously, so it's fantastic to listen to him talk about health because he KNOWS about health… and a lot about it. Plus, Shaun is fun!
He's not afraid to talk about controversial topics or being "epic." Plus, he's got some fantastic guests if you go through the archives; you will probably recognize some familiar names. Listen here.
3. Bulletproof Radio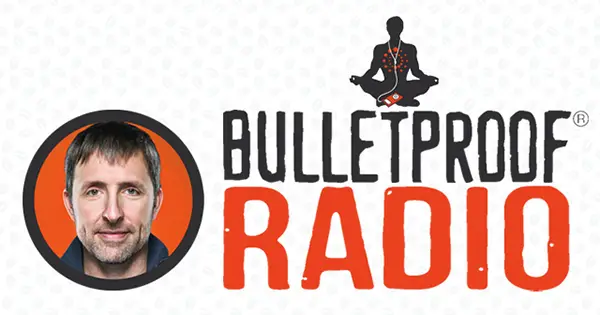 Dave Asprey is the face of 'Bulletproof,' and not just the coffee. His mission is pretty awesome. He's spent a LOT of money and a LOT of time trying to upgrade the human body, making it essentially 'bulletproof.'
This is also known as biohacking. If you can make something work better, why not do it? This is why I trust Dave. He has our best interest in mind.
He's also innovative and creative when he's seeking ways to improve health, so hearing his approach and his dialogue with the respected guests he brings on the show give me tons of ideas on little ways I can continually improve my life.
This podcast keeps me wanting to be better, faster, stronger, and more efficient… at everything in my life. Listen here.
4. Psychology of Eating
If you struggle with your relationship with food or are in recovery from an eating disorder, this podcast is a game-changer. This podcast features open dialogue between the host the the guest who is struggling with food in some capacity.
These stories are interesting, and the hosts are very insightful. Hearing these opinions, thoughts, and ideas on how to move forward have helped me shed light on some of the food issues that are much more deeply emotionally rooted than I could get to the bottom of on my own.
If you're struggling with binge eating, emotional eating, mental health, trauma and its impact on diet, or weight loss as a result of any of these things – this is the show for you. Listen here.
5. The Living Experiment
I don't like to choose favorites, but this might just be my favorite. It's hosted by Dallas Hartwig of Whole30 fame and Pilar Gerasimo – an award-winning health journalist and 'Health Deviant.'
You're going to want to sit back and relax for this one, with undivided attention. I'm not kidding when I say that I take notes in my bullet journal for each episode of this podcast!
There is SO much to take in, and it really sticks with you and resonates. The best part is undoubtedly the 'experiment' they present at the end of each episode. You get homework – and it's homework you'll actually want to do.
Their tagline is, "Rethink Your Choices. Reclaim Your Life." Pretty powerful stuff, right? It totally is. If you want to bend your mind a bit and think about wellness from deeper within, this is the podcast for you. Listen here.
6. Balanced Bites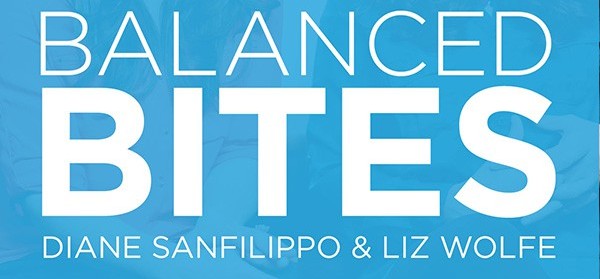 When I first discovered eating 'real food,' I also discovered this podcast. I went on to listen to over one hundred episodes in just a couple months, and I learnt so much.
It was an amazing introduction to the paleo diet and the intricacies of it – the why's, the how's, the what's, and everything in between. This is a good podcast for women because many podcasts are admittedly hosted by men.
Liz Wolfe, author of 'Eat the Yolks,' and Diane Sanfilippo, author of 'Practical Paleo,' talk more about women-specific issues like hormones, fertility, and 90s rom-com references (important stuff). This is a fantastic resource for anyone who is interested in paleo, but especially ladies. Listen here.
7. #GetMerry
Emma and Carla Papas not only make incredible recipes for their website, The Merrymaker Sisters, but they also put out some awesome listening material. They cover wellness beyond food and exercise.
They touch on topics all across the boards including the impact of social media on our minds, adrenal fatigue, acting in fear versus love, turning wellness into business, embracing authentic connection, and so many more facets of our health that are connected to mindset and our behavior.
These women are smart, insightful, and wonderful to hear. Listen here.
8. The Healthy Moms Podcast
Katie Welles – the Wellness Mama – is one of the most valuable natural living resources on the internet. She's a master at parenting, creating a natural home, real food, essential oils, proper supplementation, and so much more.
She hits all of these topics on her podcast. Even as someone without children, I love listening to her podcast, and I'd 100% recommend this to any parent who wants to provide the best, safest, most nourishing life to their little ones. Listen here.
Do you have a favourite podcast I didn't list here? Let me know in the comments below. Happy listening!
Music, mountains, dogs, travel, food and friends.