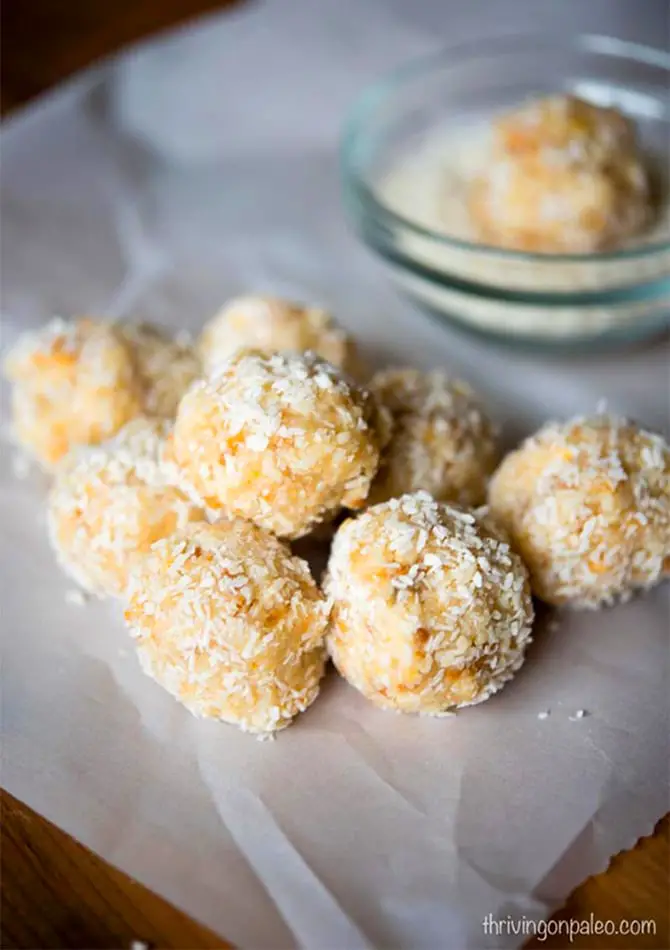 These healthy bliss balls come from Michele Spring. She's a mom of 2 young boys and an expert on using the paleo diet to feel your absolute best.  
When she's not blogging, you can find her sewing up a new outfit, reading a great book, or desperately (and unsuccessfully) trying to keep her kids from making her house look like a tornado hit it. Meet Michele and get ready to use Paleo to better your life at ThrivingOnPaleo.
These raw snack balls make the perfect snack for anyone on the go. They come together quite easily and require little to no skill.
If you can throw stuff into a food processor and roll the resulting "dough" into a ball, then you are set! And they taste divine, like you are hanging out on the beach on a tropical island somewhere.
Share this recipe on Pinterest.
Tropical Raw Bliss Balls
Ingredients
½ cup dried pineapple
½ cup dried mango
1 cup macadamia nuts
½ cup shredded coconut (unsweetened)
⅛ tsp sea salt (if macadamia nuts aren't salted)
½ cup shredded coconut for dipping
Instructions
Mix fruit in food processor until it comes together into a ball.
Add the ½ cup shredded coconut, nuts, and sea salt if using to food processor and mix until everything is of equal size (about 1 minute).
Scoop out about a walnut-sized amount with your hands and roll into a ball. Dip into the remaining shredded coconut and turn to coat.
Want more recipes like this?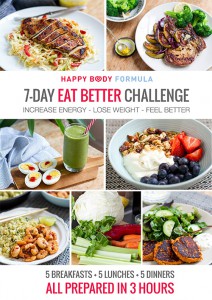 Is life getting in the way of your goals to eat healthier and feel better?
We know it's hard to stay on track when you're tired and busy during the week. We often make bad choices when unplanned and unprepared.
That's why we created our make ahead meal plans, complete with real food recipes and shopping lists that will cover you for five dinners, lunches and breakfasts.
We believe that planning and preparing meals ahead of time is your best strategy towards healthier eating. Get the 7 Day Meal Plan Today.
Music, mountains, dogs, travel, food and friends.