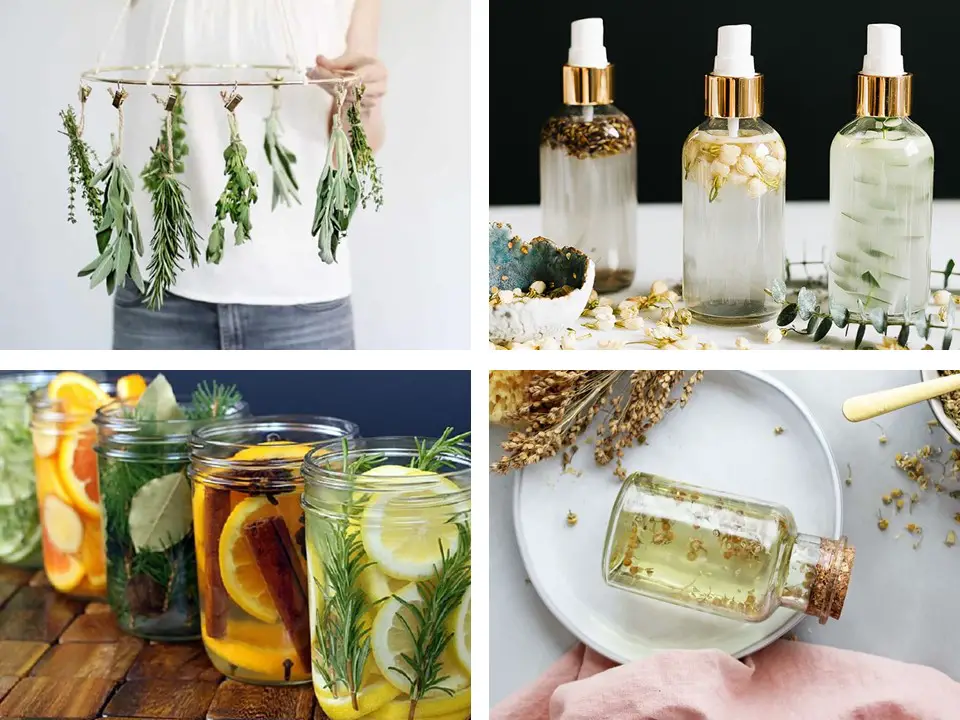 Even if you don't have a herb garden (whether it be a few pots on your windowsill or meters of herbs planted in your backyard), fresh herbs are just a supermarket trip away.
We all love to cook with them, but did you know herbs can also be used in a number of fun and helpful ways around your home?
From bathroom products such as body scrubs and soaps, to cleaning sprays, room perfumes and decorative hangings – herbs go beyond garnishing your favorite meal. 
If you're looking for ways to use herbs in and around your home, then you're in luck. We're sharing 12 brilliant DIY herb projects below!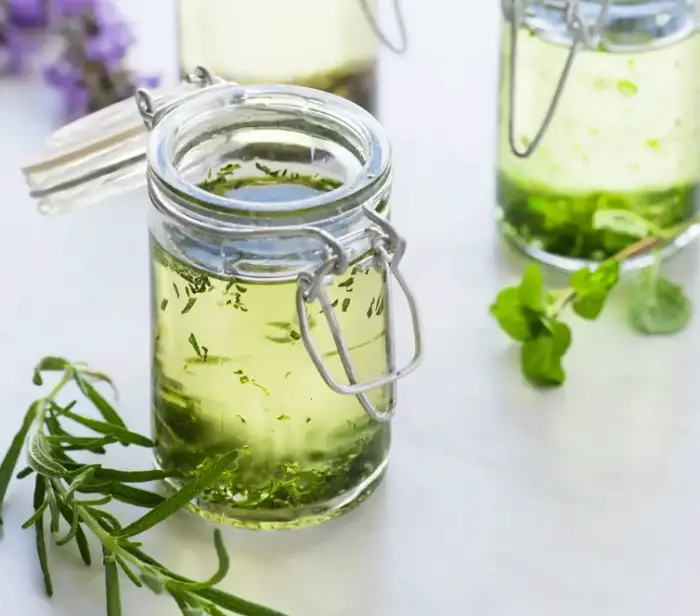 1. THREE WAYS TO TURN LEFTOVER HERBS INTO CLEANING PRODUCTS FROM THE KITCHN
Summertime often brings an abundance of herbs, so if you've got some extra bunches lying around your home, why not turn them into not one, but three of these genius (and all-natural) cleaning products?
This tutorial will show you how to use herbs as natural pest repellents, to add additional benefits and aromas to natural cleaning products, and to infuse in vinegar. So clever!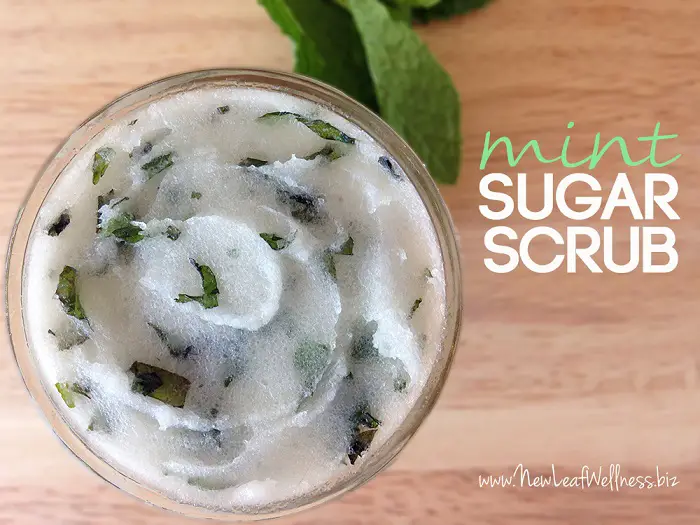 Here's a simple homemade mint sugar scrub that you can make in five minutes or less with ingredients from your grocery store, as well as some trusty herbs.  It's exfoliating, moisturizing, and so easy to make! The best part?
It takes advantage of all of the fresh mint available this time of year, so you don't have to let any go to waste.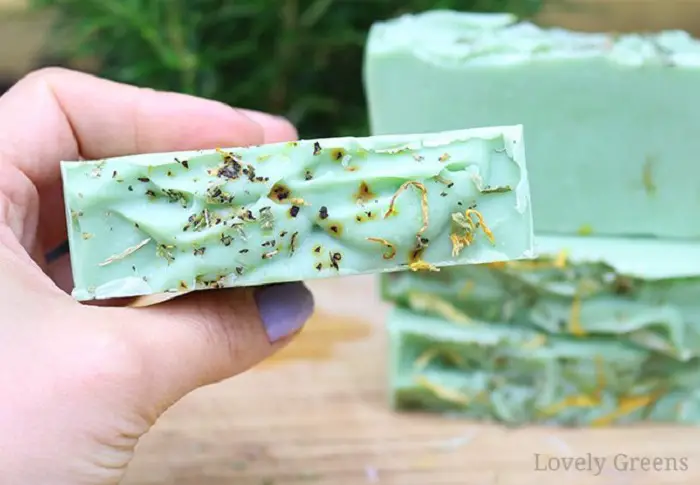 3. HERBAL SOAP WITH ROSEMARY AND PEPPERMINT FROM LOVELY GREENS
This pretty and herbal soap contains essential oils, mineral color, and dried herbs and flowers, making it not just smell great, but be excellent for your skin too.
When it comes to decorating these soaps, feel free to use whichever herbs take your fancy – whether it be mint, rosemary, chamomile, or more. The herbs don't just act as a decoration, but also work to exfoliate your dead skin cells.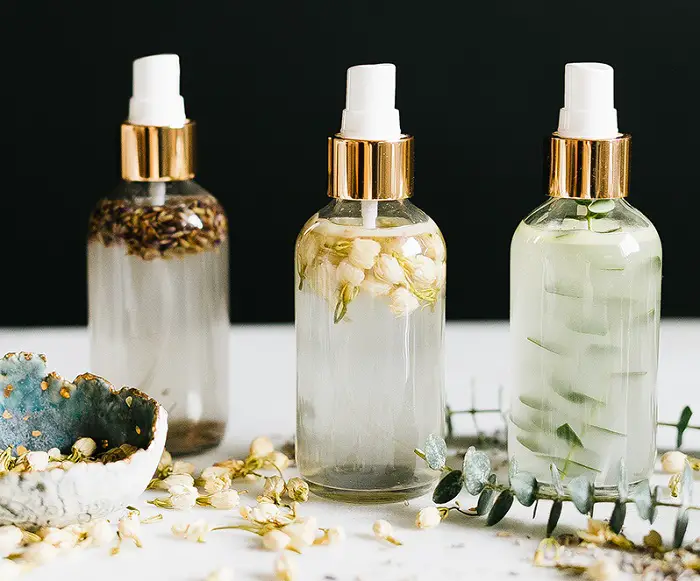 4. ESSENTIAL OIL ROOM SPRAY DIY FROM JOJOTASTIC
This eucalyptus essential oil spray smells so peaceful and has the added benefit of boosting immunity due to its antimicrobial properties, making it wonderful to spritz around during flu season.
It's just a three-ingredient process: water, essential oil, and witch hazel, which can then be adorned with your favorite herbs to boost its fragrance (and health properties) even more.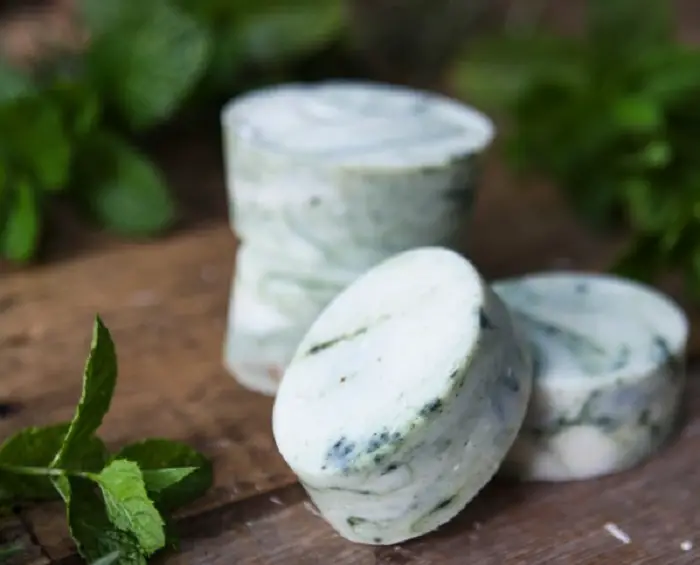 5. ROSEMARY AND PEPPERMINT ENERGIZING SHOWER SOAP FROM GARDEN THERAPY
The scent of rosemary is used in aromatherapy to promote focus, memory, and reduce brain fog, while peppermint is claimed to help energize and refresh the mind and body.
That's what makes this soap so beneficial for your morning shower, as it instantly puts you in a positive mood to start the day. Rosemary is also commonly used as a natural deodorizer, making this one all-natural soap that totally works.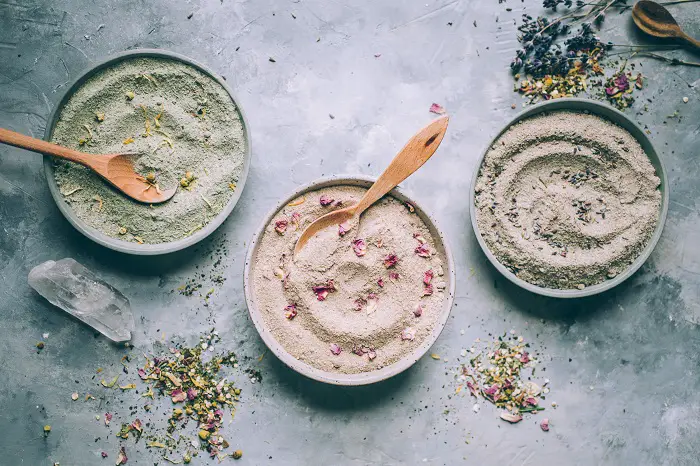 Bath milk recipes usually include milk powder, but this dairy-free version uses finely powdered oats as a great substitute for milk powder, still creating a luxurious, skin-softening and calming bath.
In this tutorial, you'll find not one, but three luscious recipes for bath milk, containing goodness such as Epsom salts, clay, jojoba oil, essential oils, and of course, dried herbs!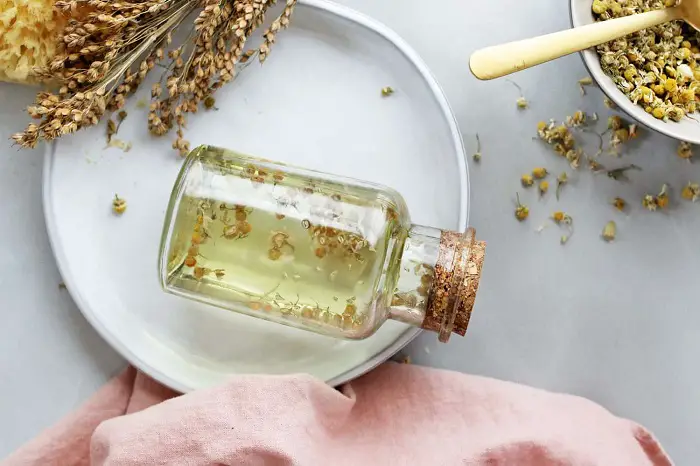 7. DIY CALMING CHAMOMILE BATH OIL FROM HELLO GLOW
This DIY calming chamomile bath oil is wonderfully soothing, not just for skin but also for an anxious mind. This herb-infused bath oil contains dried chamomile flowers and essential oils such as lavender, rosemary, cedarwood, and camphor.
Then there's beneficial ingredients such as sweet almond oil and fractionated coconut oil for moisture. Sounds divine!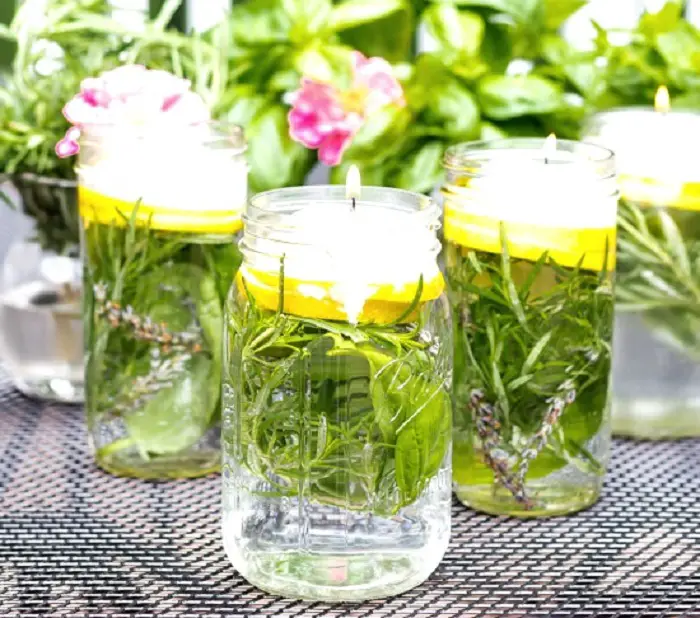 8. DIY CITRONELLA CANDLES WITH HERBS FROM ON SUTTON PLACE
These DIY candles smell wonderful and repel mosquitoes naturally, making it a safer and healthier version than other store-bought alternatives.
They're the perfect addition to any outdoor space, plus they make a pretty table centerpiece when entertaining guests. You can add herbs such as rosemary, basil, thyme and lavender, along with lemon and lime slices.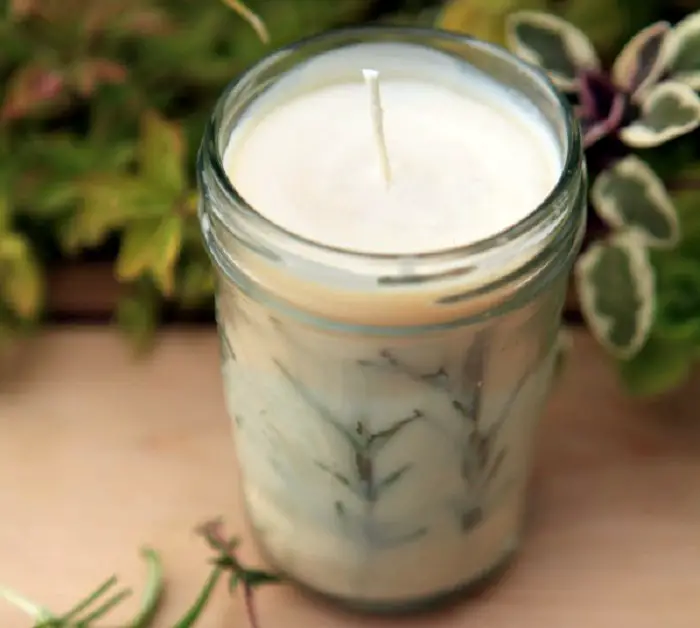 9. ROSEMARY PRESSED HERB CANDLES FROM GARDEN THERAPY
These DIY pressed candles aren't just a great way to try your hand at making candles, but they're also a wonderful excuse to use up any herbs in your garden.
This project uses a mix of beeswax and soy wax, Mason jars, pressed rosemary leaves, and essential oils. Rosemary looks great in these candles, but you can also use herbs like thyme or lavender that are readily available in the garden, grocery store, or garden center.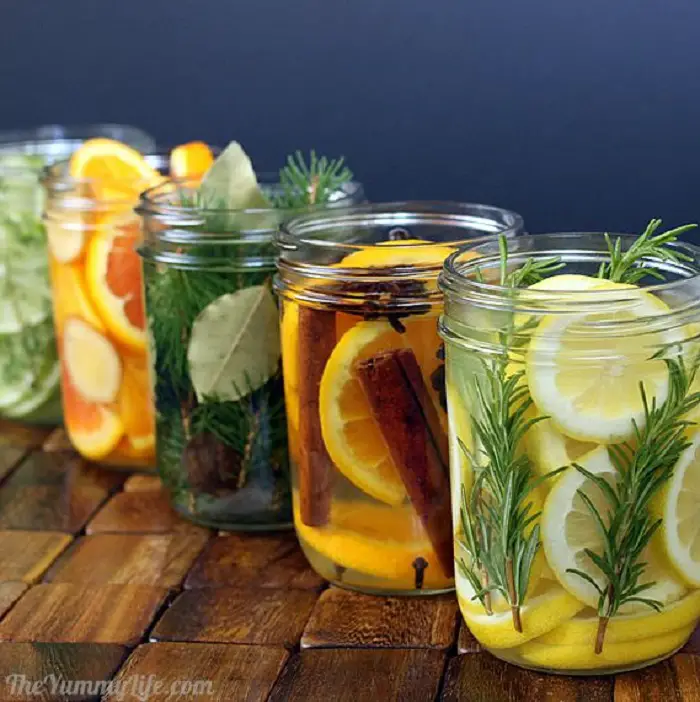 10. DIY NATURAL ROOM SCENTS FROM THE YUMMY LIFE
Simply simmer water infused with spices, herbs, and fruit to make your very own natural room scents. Any herb can be used for making a room scent, but the ones that are sturdier and on woody twigs hold up the best.
This tutorial recommends using rosemary and thyme. Simply pair them with ingredients such as lemon, pine or cedar twigs/needles, spices (such as cinnamon sticks or cloves), and extracts.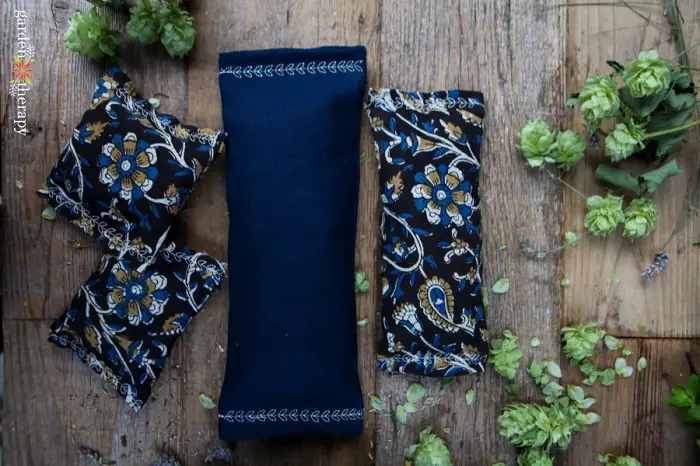 11. DIY HERBAL DREAM PILLOWS FROM GARDEN THERAPY
The herbal blend used in these DIY dream pillows is specifically chosen to release a fragrance that will promote calm and send you off to dreamland in a matter of minutes.
We all know how important a good night's sleep is, but many find it hard to fall asleep quickly, not to mention to stay that way until the sun rises. These perfect little pillows contain ingredients such as dried hop heads, dried chamomile flowers, dried lavender buds, dried rose petals, and dried mint leaves.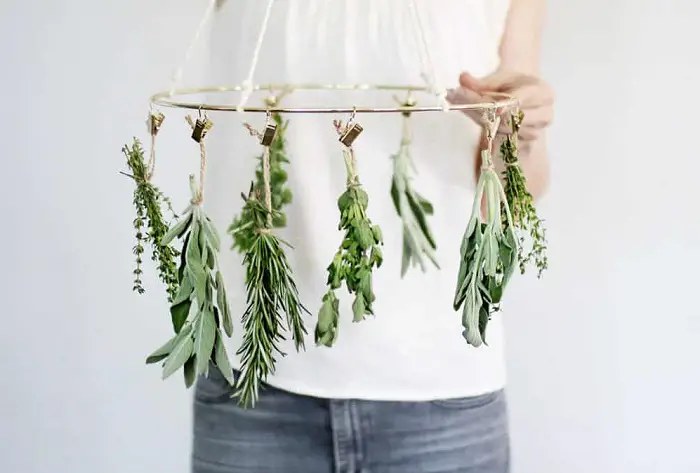 12. MAKE YOUR OWN HERB DRYING RACK FROM HELLO GLOW
Your garden might be overflowing with fresh herbs, but many DIY projects and recipes will often call for the herbs to be dry. Now, we all know that dried herbs can cost a small fortune at the supermarket, which is why your very own herb drying rack can come in handy.
Don't see the need to dry your herbs? Why not use this as a beautiful decoration within your home (like an alternative chandelier) when guests come over for dinner? Genius!
Time Inspire Your Home With These Amazing Herb Ideas
There you have it – 12 ways to use herbs in your home that you're sure to love!
Remember, even if you live in the tiniest apartment in the world, you can still benefit from utilizing herbs in your everyday life – whether they're store-bought or straight from the garden. Herbs contain wonderful health and beauty benefits, plus they give off beautiful aromas to fill your home with.
What's great about the DIY projects listed above, is that it doesn't matter how experienced you are at crafting – there's something on this list for everyone.
Start with the project you feel most comfortable with (like infusing some oil with fresh herbs), then work your way up to those that might take more time and energy.
It's time to embrace the natural wonders of herbs!
Which herb project will you be tackling this weekend? We'd love to hear from you in the comments section below.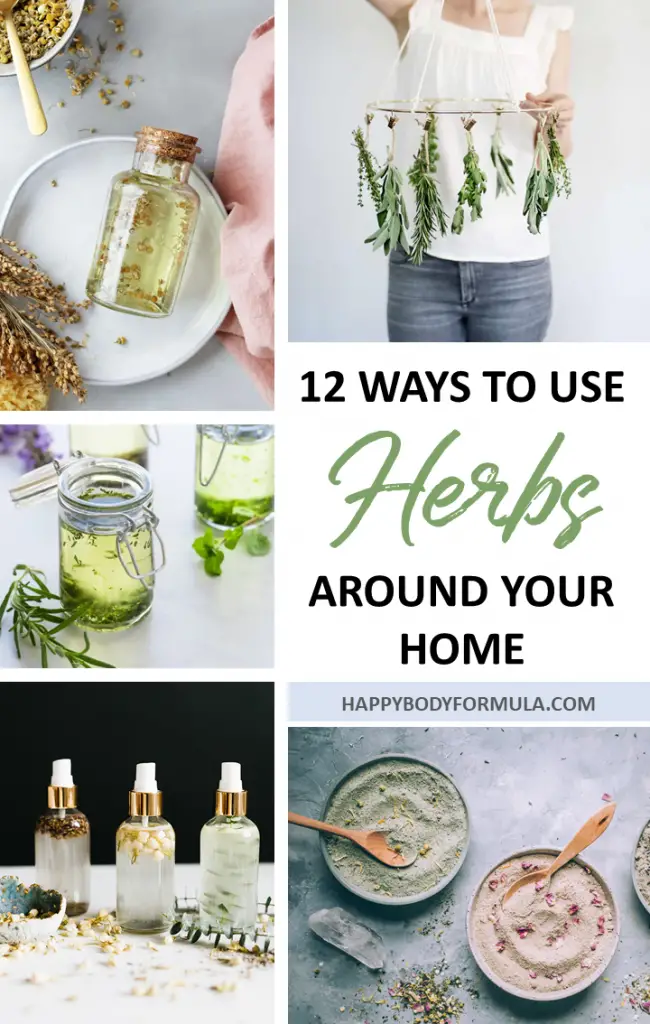 Melanie Clarke is the founder of Whim Online Magazine, an online magazine based in Australia that has a strong focus on whimsical + dreamy photography, as well as art and fashion content.