If anyone knows how to keep a gorgeous, glowing complexion, it's someone who is constantly in the limelight. With photos being taken whether or not you're ready for the spotlight, clear skin is a priority. Even if your big Hollywood break hasn't come (and isn't coming anytime soon), you deserve the VIP treatment.
Take it from the celebs who have some seriously stellar skincare advice.
Additional posts in our skincare series:
1. Nightly makeup removal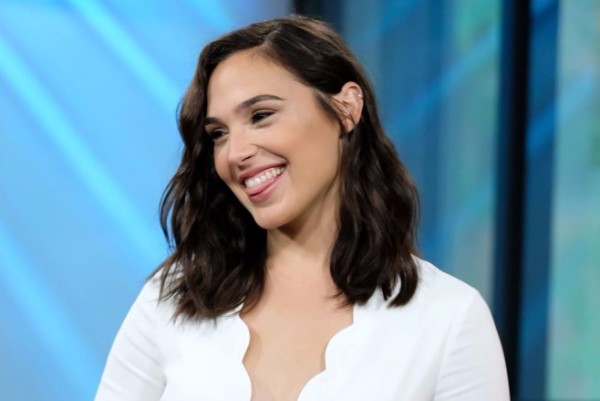 A few celebs swear by this, and make it a rule to always, always wash their face before bed. This is especially important if you wear makeup daily. A gentle makeup remover can help the skin looking fresh and dewy. Gal Gadot says, "Before I go to bed, I take off all my make-up with La Mer Cleansing Oil and moisturise my face." On the other hand, Lady Gaga will tell you she sleeps in makeup seven nights a week. Some people just have good genes! We think letting the skin breathe is essential. If you're on a budget, a smear of coconut oil on a cloth or tissue works well – just make sure to wash up afterwards, and be careful around the eyes!
2. Hyaluronic acid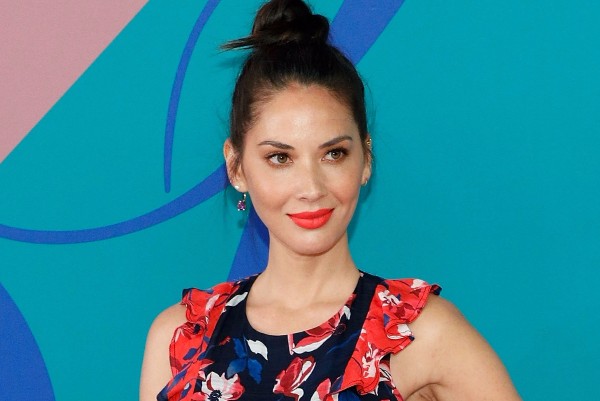 This common first aid item is used to treat burns, scars, and other wounds, but it's also great for keeping wrinkles at bay when applied topically. Olivia Munn has a few skincare secrets, and one is eating lots of Japanese potatoes which are, apparently, a good source of the stuff. She's not the only celeb trying to get in her daily dose of hyaluronic acid; Jada Pinkett Smith swears by the stuff along with tap water. Sometimes, it's best to just keep it simple. Try this pure hyaluronic acid moisturising serum if you're ready to hop on the bandwagon.
3. Wash with toner in the A.M.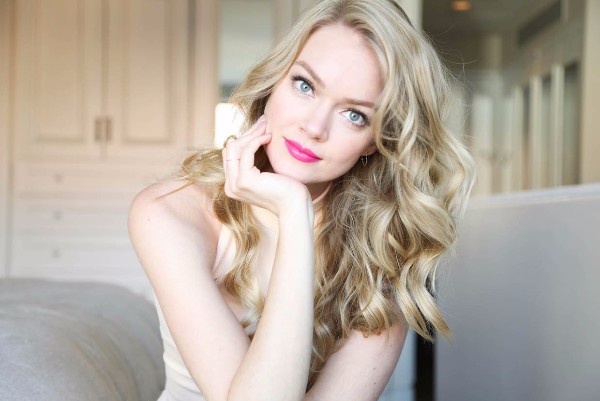 Swapping out your morning wash for a morning tone could make a huge difference. While it's really good for the skin to wash up at night after a day of exposure, our skin doesn't need much in the morning – rather, it simply needs a refresh. Ildi Peaker – esthetician to models like Lindsay Ellingson and Irina Shayk – explains, "Most importantly, it will balance your skin's pH so it is not too oily and not dry." If your skin tends to lean one way or the other, it might just need a break. I always recommend witch hazel with aloe vera and rose petal.
4. Retinol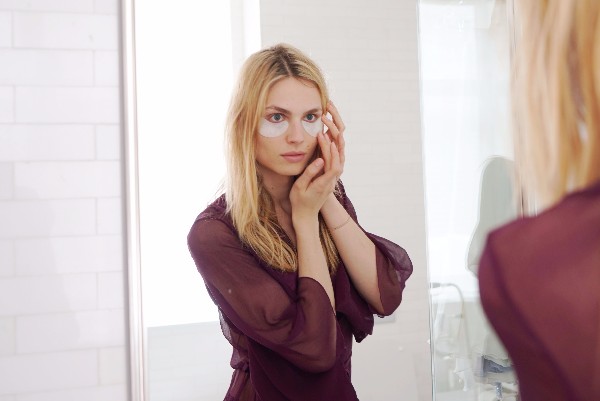 A good retinol-based product is a must-have for anti-ageing and smooth skin in general. This provides some restimulation for elastin to keep on keeping on, despite the fact that our bodies stop producing it after puberty. We like Paula's Choice retinol serum with vitamin C for fighting wrinkles and uneven skin tone. Andreja Pejic says, "I use their Resist Anti-Aging Retinol Serum — but not every day because retinol is strong." A consistent and sporadic retinol treatment can go a long way.
5. A good brush system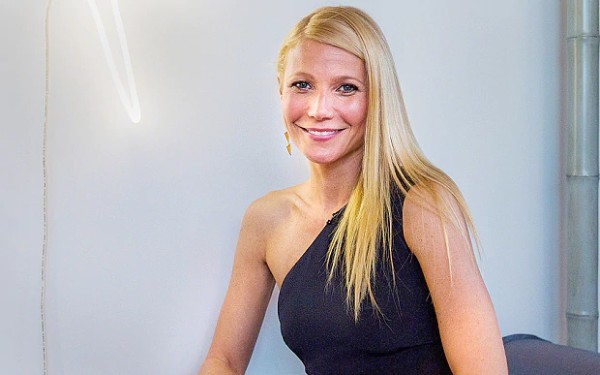 Gwyneth Paltrow provides a lot of holistic, natural living advice. Some of it is questionable, and some of it, we can really get behind. When it comes to skin, we believe in the power of a good brush system that you can use at home. She recommends the Clarisonic Mia2. This gentle cleansing brush goes above and beyond hands or a towel to remove dirt, makeup, and anything else from deeper within the pores, leaving you with an unbeatable clean every time. It contains two different speeds – one for daily cleansing, and one for occasional use to really get the job done and help exfoliate.
6. Use a good night cream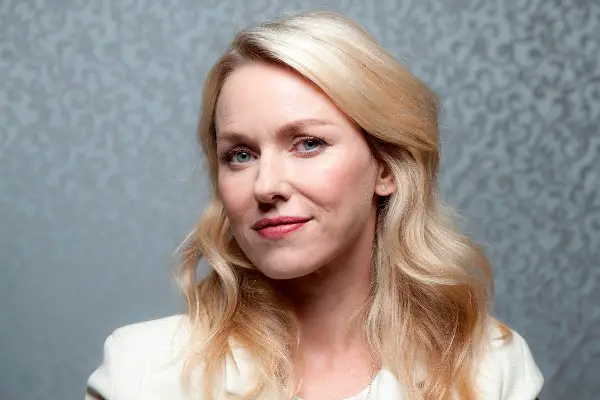 Nighttime is prime time for the skin to repair itself and come back to life. A good night's sleep is often all you need to wake up feeling and looking good, but using a night cream can make a big difference. Naomi Watts gives her skin the TLC it needs with Dr. Colbert's Soothe Night Cream, featuring hyaluronic acid, reducing inflammation, and reinforcing natural correction mechanisms of the skin. For a more affordable night cream, we recommend this one from BeeFriendly – it's all natural and organic.
7. Aquaphor
If you've ever gotten a tattoo, you're probably familiar with Aquaphor. Considering how a tattoo damages the skin initially, it makes sense that this stuff is fantastic for keeping the skin healed, restorative, moist, and scab-free. A little Aquaphor goes a long way, so it's a fantastic, budget-friendly option that Emily Ratajkowski recommends for troublesome dry spots. She loves it – especially for travel – explaining, "I use it on my lips, or a little bit everywhere just to make sure my skin doesn't dry at all because aeroplanes are terrible for that." This is a great travel essential for keeping your skin fresh on the go.
8. St. I'ves Apricot Scrub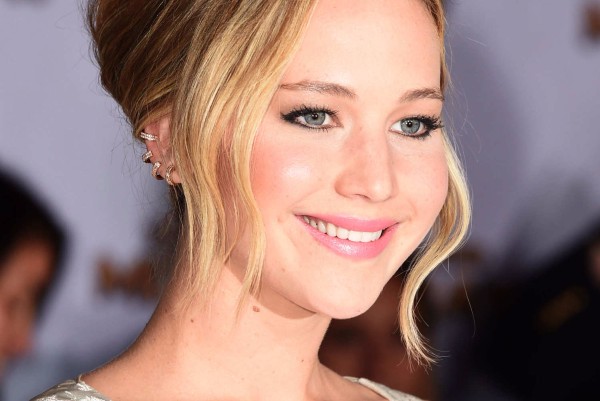 Who hasn't used this stuff? It's a common drugstore staple, and it's been around for a long time. If you ask around, a ton of people swear by it. Jennifer Lawrence just so happens to be one of those people. She explains, "I exfoliate regularly and have found it to be an integral part of my skincare routine. I probably exfoliate twice a week. For my face, I use St. Ives Apricot Scrub, which I think many can agree is a go-to scrub." If you needed a celebrity endorsement, you've got one! Bonus: this product is SUPER affordable!
9. Rosehip oil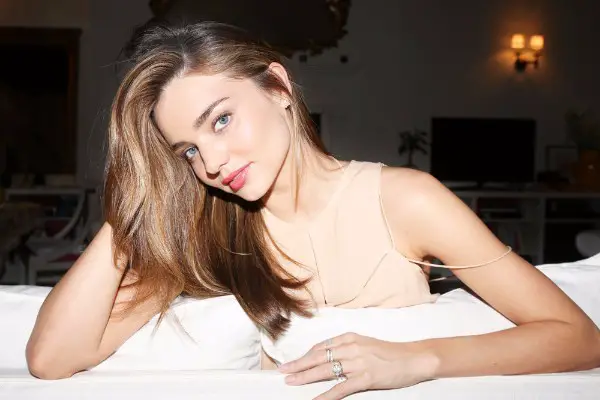 Apparently, Miranda Kerr's secret weapon is rosehip oil, but it doesn't end there. While we can get behind this antioxidant-rich oil with fatty acids in the mix for a fresh-faced routine for acne scars, natural moisture, and more, Kerr goes above and beyond with leech facials. Basically, you place leeches on the face and as they move around, they redistribute blood. If you're up for the challenge, just make sure not to use the same leeches twice. You can keep them at home as pets if you have a pond…
10. Eat your veggies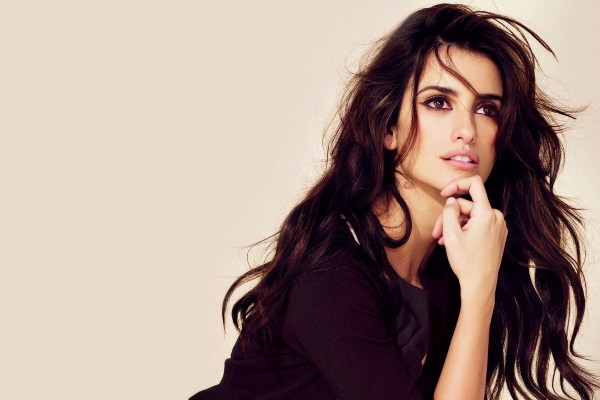 Penelope Cruz swears by gazpacho, a Spanish vegetable dish made with raw vegetables, water, and olive oil. This means it's packed with nutrients that are healthy for the skin, water to hydrate, and fatty acids which help you absorb those vitamins and feed the skin further. You'll get a good dose of tomatoes, cucumber, bell pepper, and onion in one simple dish.
11. Bio-Cellulose Facial Treatment Mask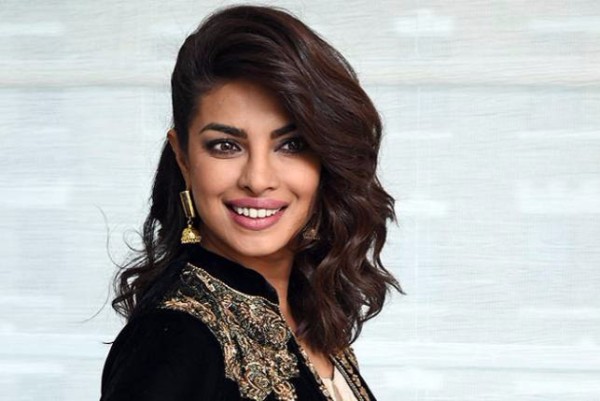 While not all of us have the budget of a celebrity, we had to throw in a product recommendation for this facial mask. The price is steep, but it might just be worth it. Priyana Chopra told People Style, "It's the first thing that goes on my face before any make-up, and it makes anything I put on after look flawless." If you're after that flawless look, you can test the product for yourself. It's rich with antioxidants and good for keeping the skin youthful. Purchase 111SKIN facial mask here.
12. Collagen eye masks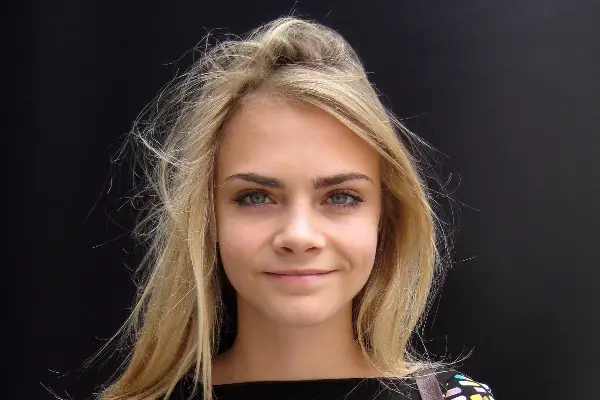 Collagen is undoubtedly one of the best supplements for the skin as it really helps it restore and renew. Bags under the eyes are one of the most pervasive skin problems we can face, though, as it's quite obvious to us. Fortunately, there are some really great eye masks out there. This ELEMIS Pro-Collagen Hydro-Gel Eye Mask is recommended by celebrity makeup artist, Romy Soleimani, who worked with Cara Delevingne on the long, early morning starts during the filming of Suicide Squad, and she totally swears by it.
13. Use your SPF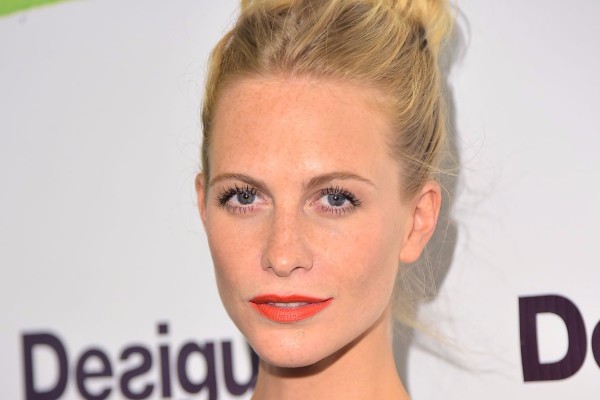 Protection and prevention are the best ways to ward off unwanted skin issues. Sunscreen is a big, resounding yes whether you ask the celebs or you ask us. You can check out some of our favorite natural and safe sunblock options here for the kids and adults, or you can follow Poppy Delevingne's advice and snag some Sisley Broad Spectrum Facial Sunscreen. This SPF 30 "has such a lovely texture and can be worn under make-up." Poppy explains, "As soon as the sun comes out I put it on every morning."
14. Take your supplements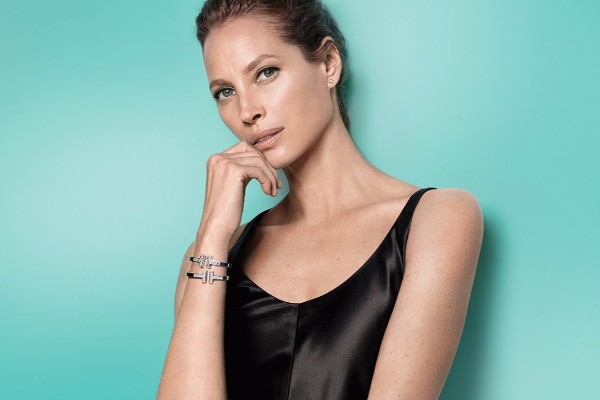 We believe the one supplement you need for good skin (plus hair, nails, digestion, and more) is collagen. We're also curious about this celebrity recommendation for the skin from Christy Turlington whose complexion says it all. She's a believer in our inside-out philosophy, explaining, "I start my day by taking two Imedeen time perfection tablets. Caring for my skin from the inside out is what I am most interested in. Imedeen is all about delivering deep down nourishment where it matters most."
15. Infrared sauna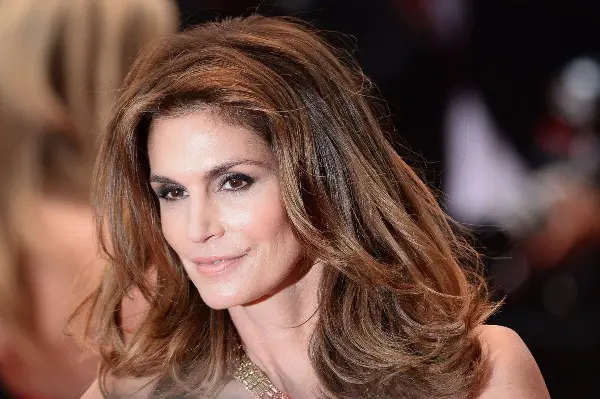 Sweating it out is a simple way to get the skin working as a means for detox. Infrared saunas have loads of benefits, and clearer skin is just one of them. While you can buy one for your home, you can often find a spa or gym with a sauna for occasional use over time. Cindy Crawford does daily hot tubs and weekly sauna visits to keep her complexion glowing. A little heat therapy can do the body and the mind some good. Treat yourself – you deserve a spa day!
We hope you enjoyed this sneak peak into the daily lives of celebrities and their skincare routines. Make sure to share this with your skin-savvy, beauty lovin' friends!
Pin it for later from here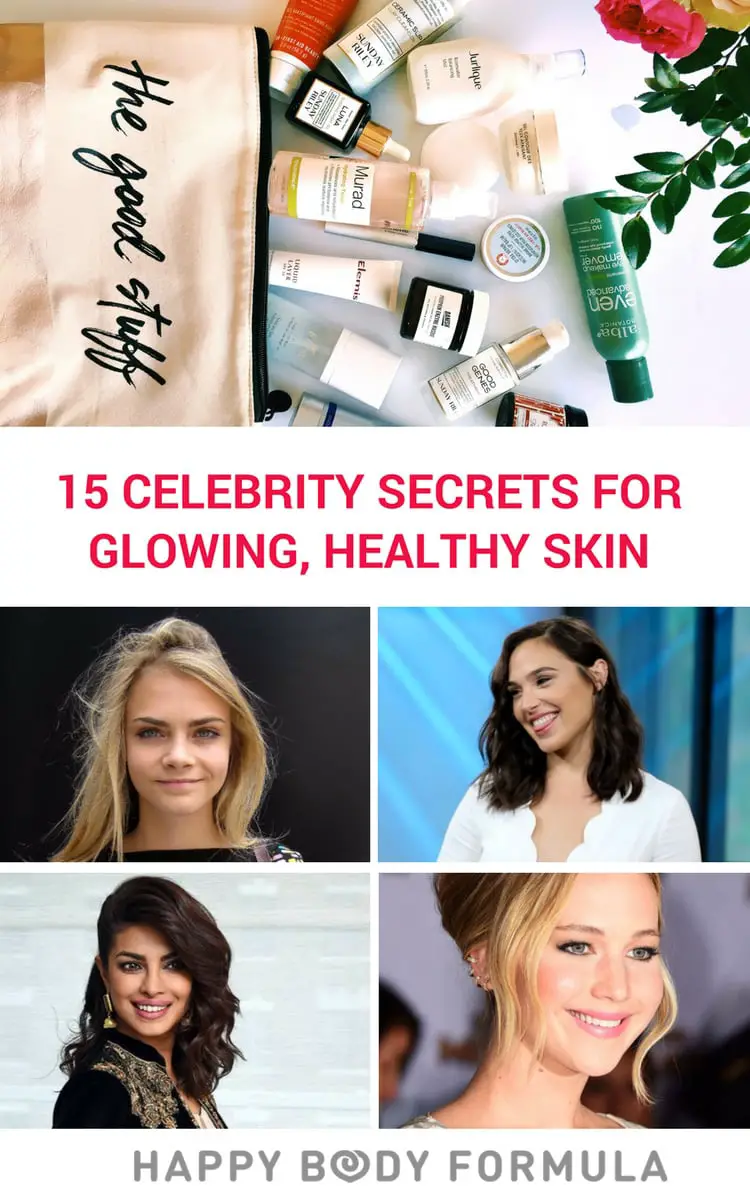 Music, mountains, dogs, travel, food and friends.