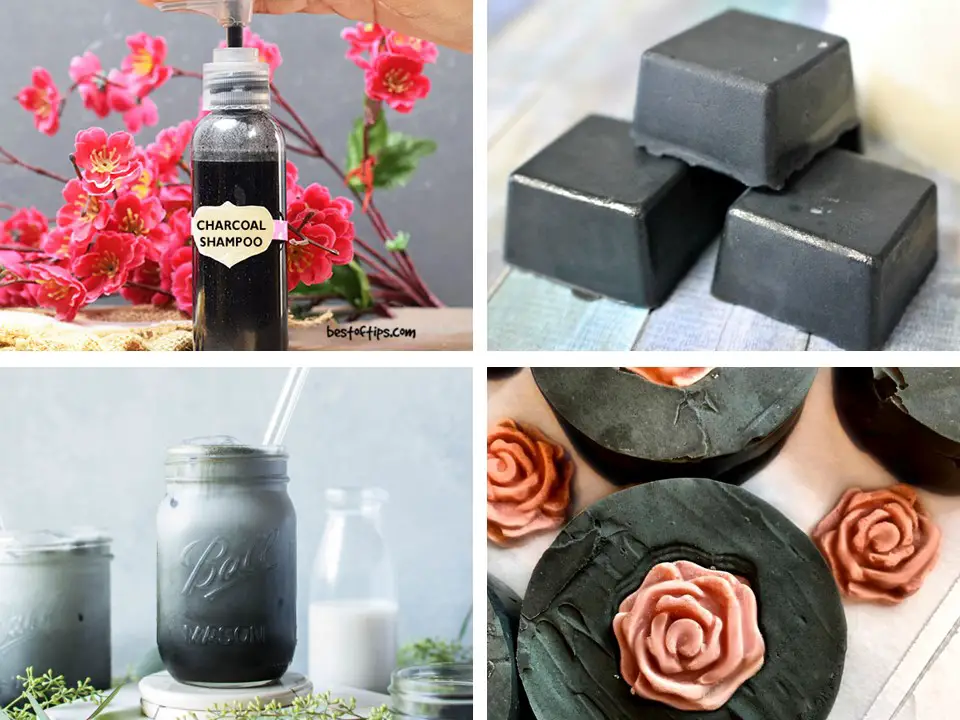 From celebrities to nutritionists, scientists, and just about everyone else in between – many people seem to be singing the praises of activated charcoal these days, but for plenty of good reasons!
Whether it's used on your face, teeth, skin, or even consumed in food and beverages, activated charcoal offers a seemingly endless list of benefits to our health, appearance, and wellbeing.
You see, activated charcoal (also known as activated carbon) is a special form of charcoal that is made porous by processing it at very high temperatures.
It is usually made from materials such as wood, bamboo, coconut shells, etc. and offers the following advantages:
Removing fluoride and other heavy metals from water
Reducing cholesterol levels
Emergency treatment of poisoning and overdoses
Teeth whitening
Treating acne
Reducing indigestion
Helping to prevent hangovers
Detoxifying and restoring the natural balance in enzymes, vitamins, minerals, and other organic compounds in the body
Alleviating allergies
Naturally relieving pain
And so much more.
If you've been wanting to try activated charcoal for yourself, but without spending a small fortune on new products, then you're in for a treat.
We've rounded up 20 brilliant DIY projects which use activated charcoal, some of which take just minutes to make! Whether you're after a DIY activated charcoal product for your face, skin, home, or mealtime, you're sure to find it all below.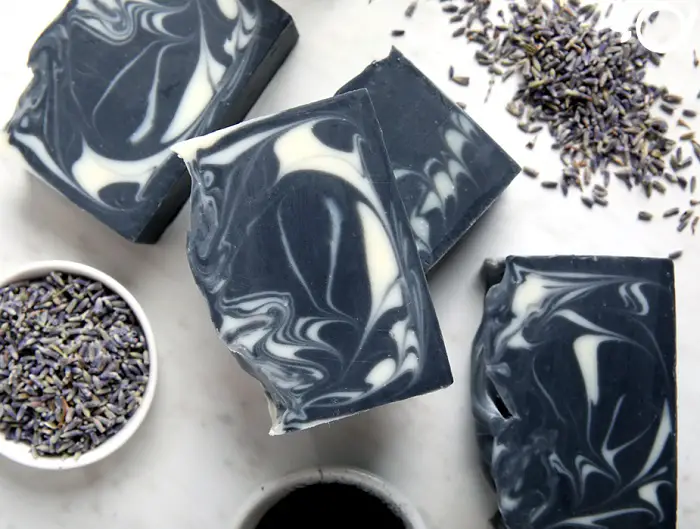 1. DIY LAVENDER AND CHARCOAL SOAP FROM THE SOAP QUEEN
This DIY lavender and charcoal soap has amazing skin benefits and is particularly useful for oily skin. While it was designed primarily for use on the body, it's also safe and gentle enough to use on your face.
Along with the charcoal, this soap also uses other wonderful ingredients such as olive oil and cocoa butter, helping it to assist with dry, sensitive, or combination skin too.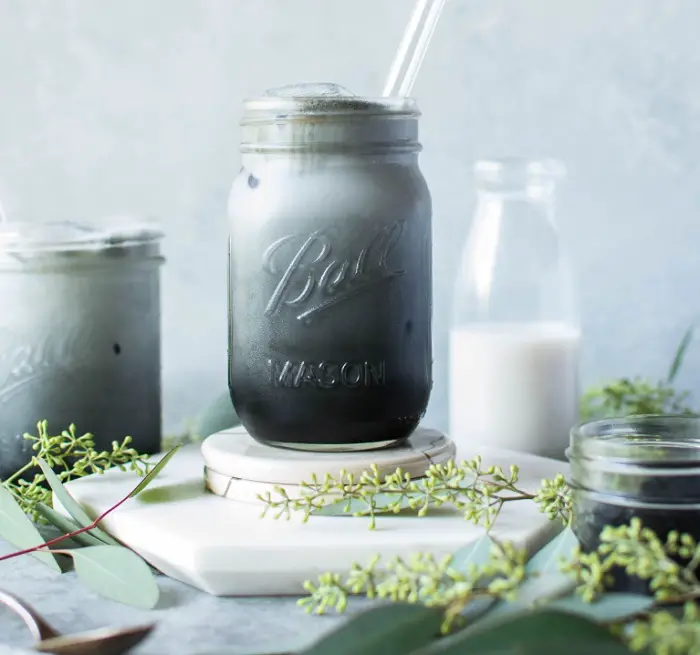 2. ICED ACTIVATED CHARCOAL LATTE FROM NYSSA'S KITCHEN
Remember how we also said you can include activated charcoal in your food or beverages? This iced activated charcoal latte is a great example, as it provides a detoxifying drink that can help aid in digestion and rid your body of potential toxins.
Here's some more good news too, as this latte uses just 6 ingredients and can be made in under 5 minutes. Plus, it looks incredibly unique!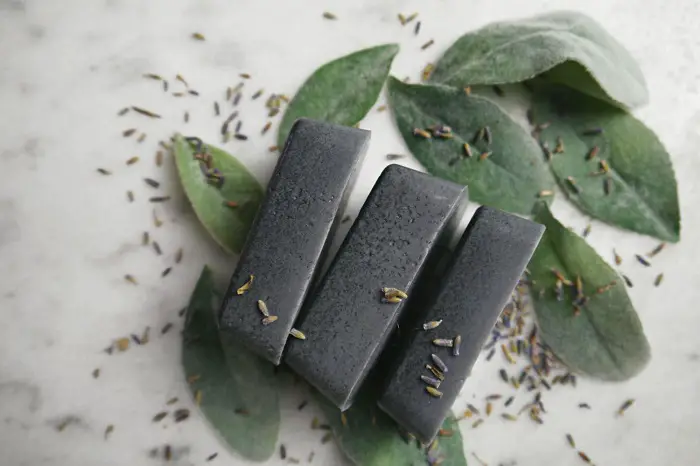 3. DIY ACTIVATED CHARCOAL BAR SOAP FROM JENNI RAINCLOUD
This DIY Activated Charcoal Bar Soap can be used on the face as well as the body and is great for detoxing skin.  It's super easy to make and safe for all skin types!
Along with activated charcoal powder, which has the amazing ability to attach to impurities in the pores and detox the skin, this DIY soap also contains atlas cedarwood, tea tree and lavender essential oils for added cleansing action as well as an amazing woodsy scent.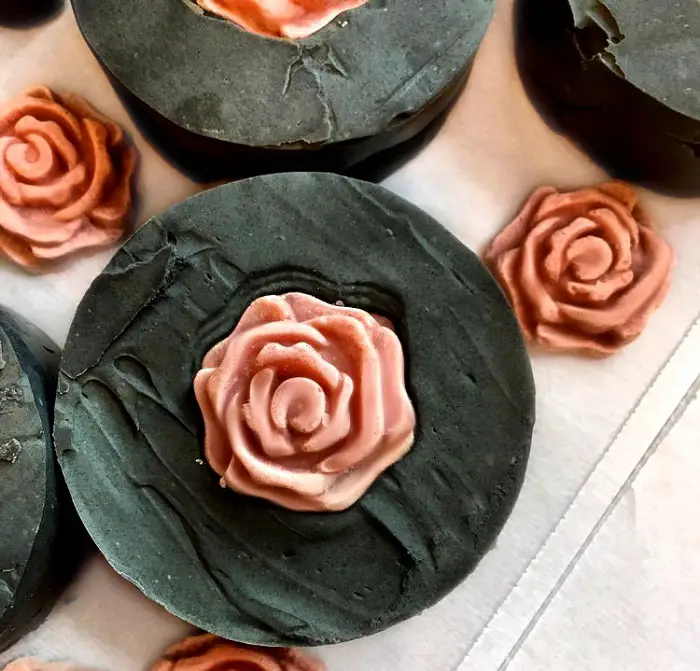 4. HOMEMADE CHIA & CHARCOAL SOAP RECIPE FROM SOAP DELI NEWS
This soap doesn't just look amazing, but it's incredibly beneficial for your skin too.
Activated charcoal has been used for its ability to fight and control acne, whilst other helpful ingredients have been added, including chia seed oil for its essential fatty acids, powerful antioxidants and phytonutrients, walnut oil for its moisturizing and skin soothing properties, and more.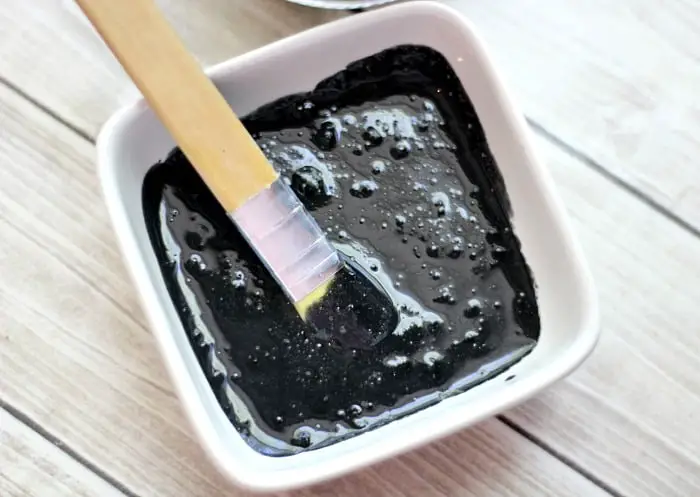 5. DIY ACTIVATED CHARCOAL FACE MASK FROM FREEBIE FINDING MOM
This 5 ingredient DIY activated charcoal face mask will clean out your pores and detoxify your skin, leaving you with smoother, younger looking skin. All you'll need is activated charcoal powder, bentonite clay, unflavored gelatine, aloe vera, and distilled water.
The tutorial then calls for just 4 easy steps so you can whip up an activated charcoal face mask in less than 5 minutes and with no more effort than running your microwave!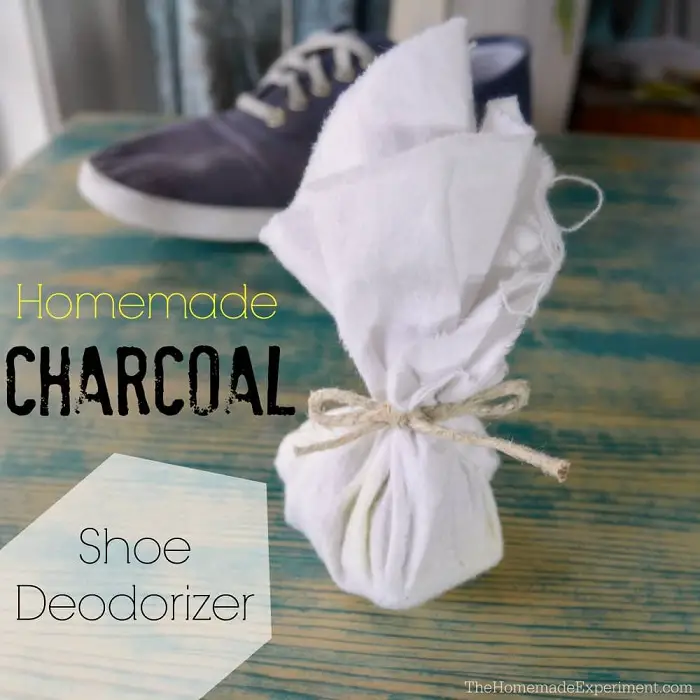 6. DIY ACTIVATED CHARCOAL SHOE DEODORIZER FROM THE HOMEMADE EXPERIMENT
This is a super simple shoe deodorizer recipe, that aside from activated charcoal, you might have the rest of these ingredients laying around already!
Along with bamboo activated charcoal, you'll just need essential oils such as peppermint and pine, a coffee filter, fabric squares, and string. It's a quick and easy solution to stinky shoes, or even just to keep on hand for if bad shoe odor arises!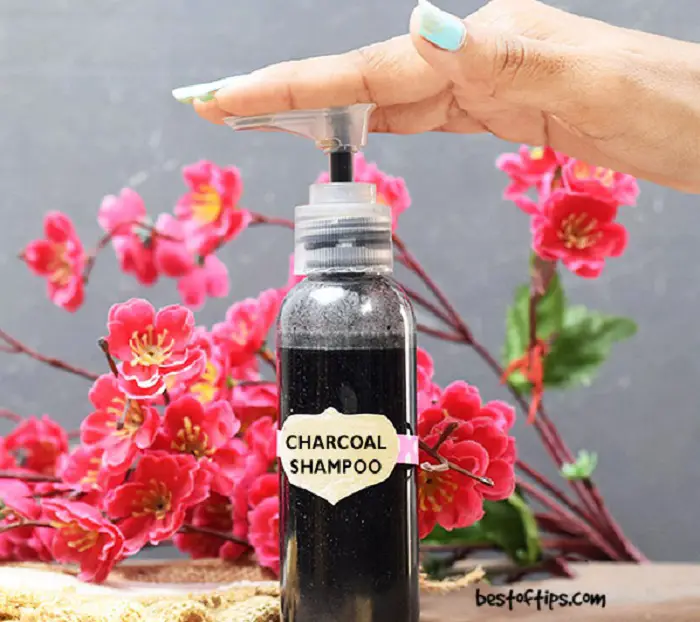 7. DIY CHARCOAL SHAMPOO TO DEEP CLEAN HAIR FROM BEST OF TIPS
Charcoal has great adsorbing properties that help your hair and scalp get rid of dirt, excess sebum and dandruff, plus it detoxes your scalp and hair to remove product build-up, helping to unclog hair follicles and stimulate hair growth.
This is why it's a key ingredient in this DIY shampoo, which is both quick and easy to make. Aside from the charcoal, you'll also need liquid castile soap and filtered or distilled water. That's it!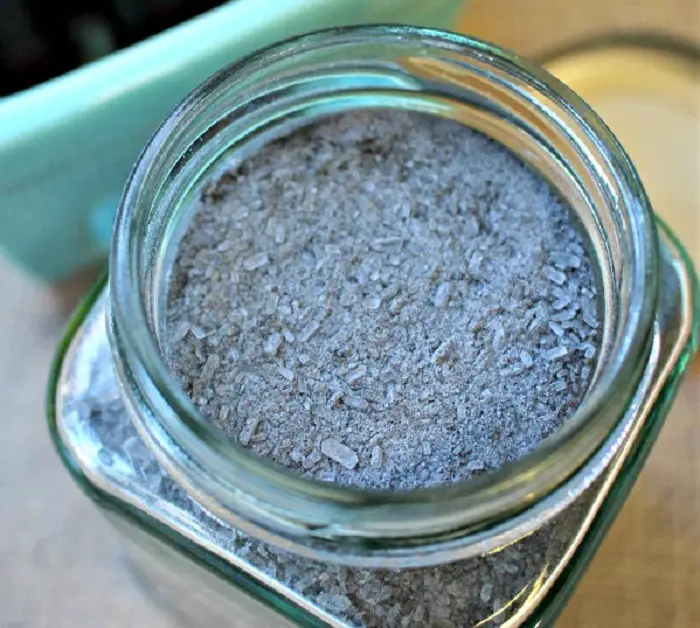 8. ACTIVATED CHARCOAL DETOX BATH SOAK WITH ESSENTIAL OILS FROM HAPPY MOTHERING
Bath Soaks are such a great way to get some relief for your body and mind at the same time. This activated charcoal detox bath soak is amazing for cleansing the skin, plus it contains essential oils to not only smell great, but boost your skin's health too.
Just keep in mind that this bath soak can leave a black residue on the tub, so be sure to wash that off as you're rinsing off!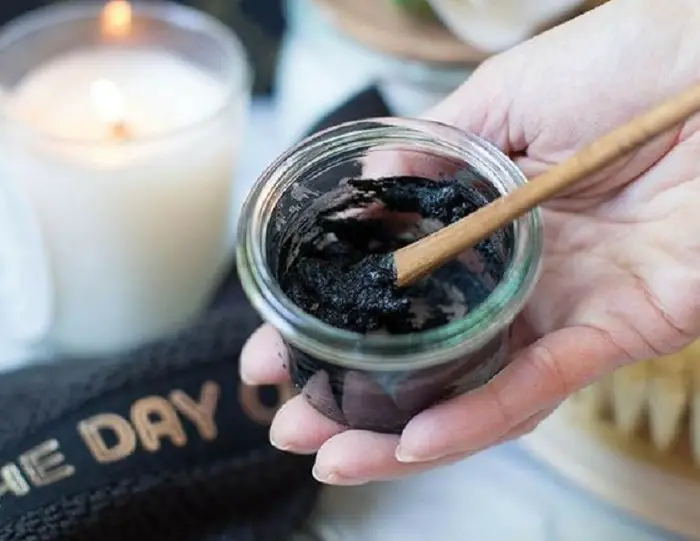 9. DIY ACTIVATED CHARCOAL ODOR ABSORBER FROM LAUREN NATURALS
If the air inside of your home can do with a freshen up, then this DIY activated charcoal odor absorber is for you. Whether it's pet odors, smelly shoes, or that musty smell which can occur when your home is shut off to fresh air for a while, this odor absorber is sure to turn things around.
To make one, all you need is activated charcoal powder and a small cotton/nylon cloth or bag. So easy!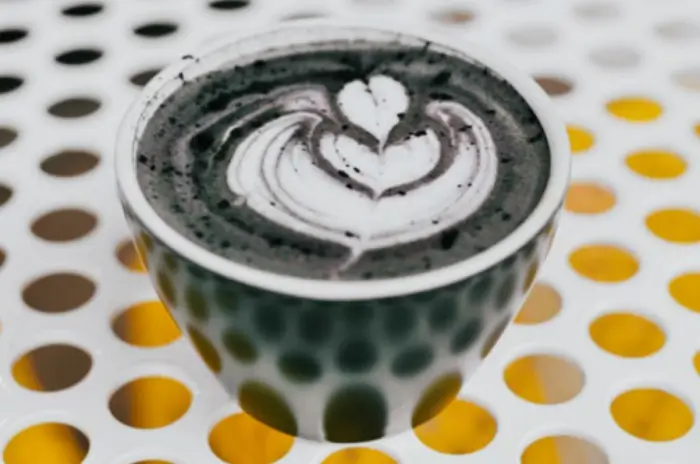 10. DIY ACTIVATED CHARCOAL LATTE FROM SPARKOAL BEAUTY
By now, you've probably already learned that activated charcoal has amazing benefits for you and your body – including both inside and out.
This latte is a great way to detox and feel great, plus it's creamy and delicious. All you'll need to make it is unsweetened vanilla almond milk, water, vanilla extract, liquid Stevia, and of course, food-grade activated charcoal.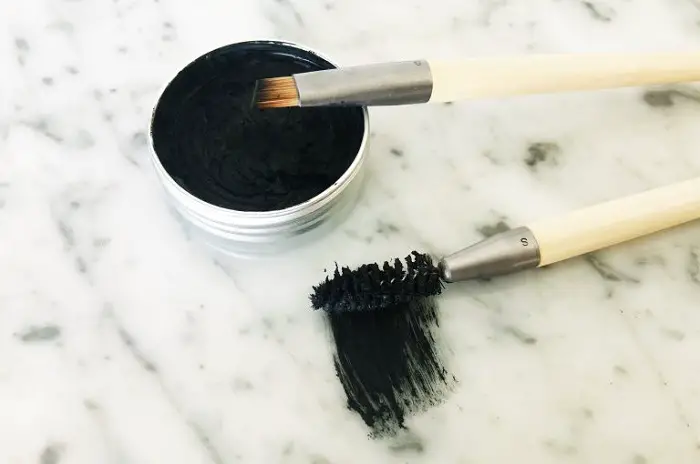 11. MAKE YOUR OWN "NO COOK" NATURAL MASCARA & EYELINER FROM BIOME
This is not your average mascara or eyeliner. Activated charcoal has a strong, dark color that makes it perfect for DIY eyeliner and mascara, plus it's also detoxifying and balances pH, so it can help improve the health of your eyelashes.
This recipe also uses other beneficial, natural ingredients, including shea butter, bentonite clay, and essential oils such as lavender and rosemary (both of which are antibacterial).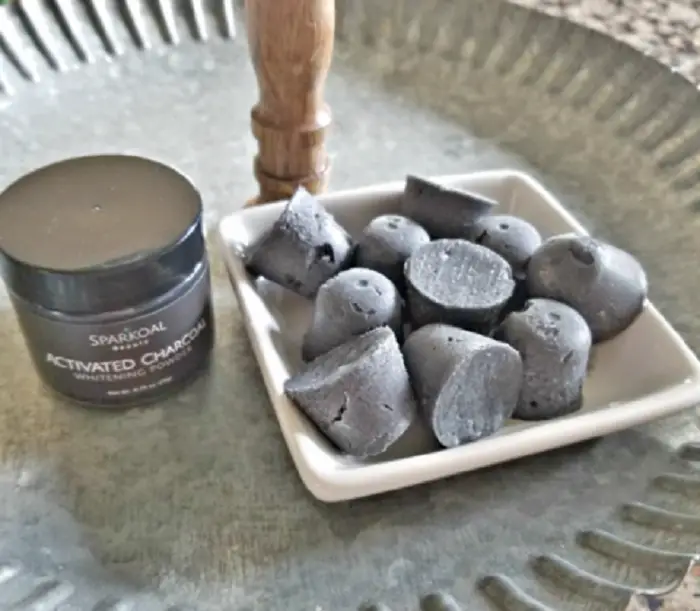 12. DIY ACTIVATED CHARCOAL & COCONUT OIL PULLING TABLETS FROM SPARKOAL BEAUTY
Oil pulling with coconut oil and activated charcoal has many health benefits. In fact, oil pulling is part of many people's daily oral health practice. These easy-to-use oil pulling tablets also use peppermint or spearmint oil to give them a great taste.
To use, you simply place a tablet in your mouth and chew/swish it around until it softens and continue to swish for 15 to 20 minutes. You'll have whiter and healthier teeth in no time!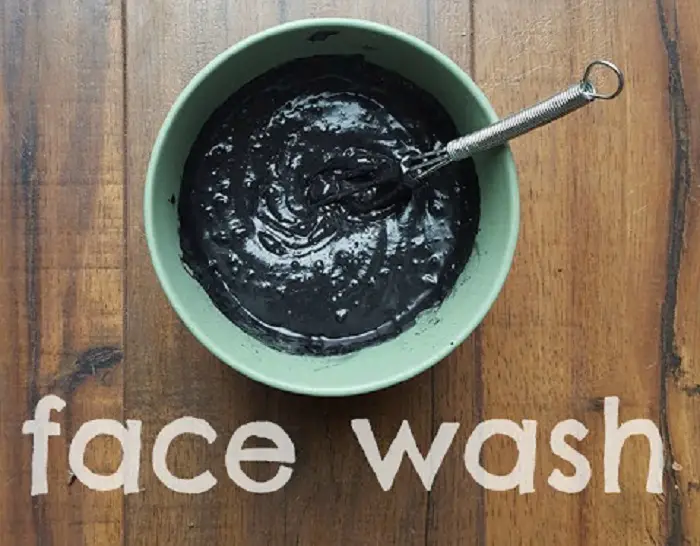 13. ACTIVATED CHARCOAL FACE WASH FROM MODERN DAY CHAOS
This is a super easy DIY face mask recipe with only three ingredients: coconut oil, baking soda, and activated charcoal. Let it sit on your face for 10 – 15 minutes before rinsing off.
While activated charcoal can be drying for some skin types, the use of coconut oil in this DIY face mask leaves skin feeling moisturized and refreshed.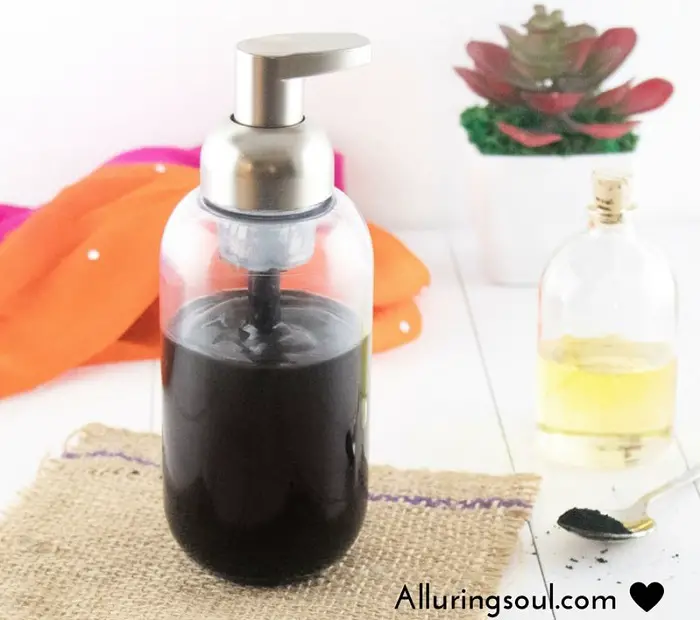 14. ACTIVATED CHARCOAL & TEA TREE OIL FACE CLEANSER FOR ACNE FROM ALLURING SOUL
If you suffer from clogged pores, blackheads, whiteheads or acne, then you might want to give this DIY activated charcoal and tea tree oil facial cleanser a try!
Along with charcoal and tea tree oil, this recipe also utilizes the healing and cleansing properties of honey, aloe vera, and safflower oil. To make the cleanser, you simply mix all the ingredients in a bowl and pour the mixture into an airtight container. Simple!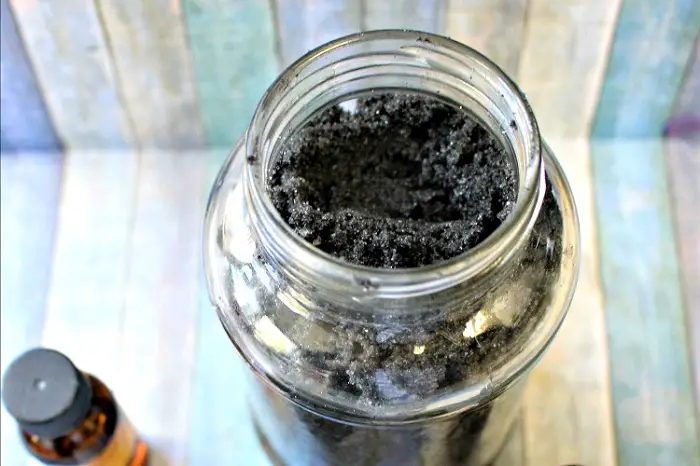 15. DETOXIFYING ACTIVATED CHARCOAL SUGAR SCRUB WITH ESSENTIAL OILS FROM HAPPY MOTHERING
This awesome DIY has taken a basic sugar scrub recipe that is great for exfoliating and helping to balance your skin with the addition of three essential oils, then added a teaspoon of activated charcoal to create a great detoxing blend that will leave your skin feeling the best it ever has.
This scrub only uses natural ingredients, so it's perfect for all skin types. Like many activated charcoal products, however, it can leave black residue in your bath or shower, so be sure to wipe it down after use.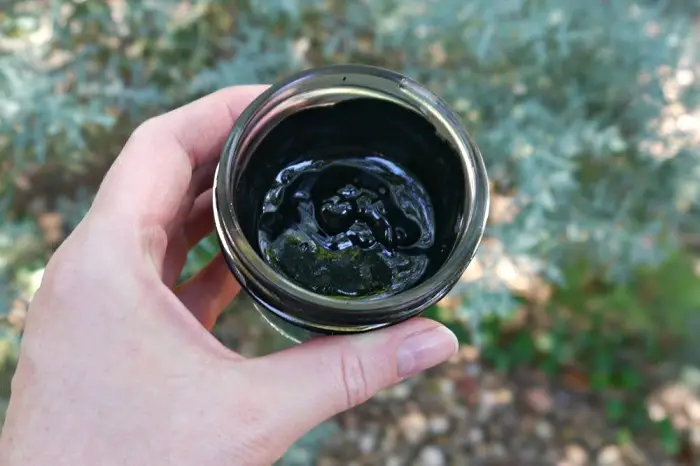 16. DIY ACTIVATED CHARCOAL HEALING SALVE FROM JENNI RAINCLOUD
Activated charcoal pulls out toxins from your skin and body, which is why it's such a popular ingredient in a number of health and beauty products.
This DIY activated charcoal healing salve is no different, as it uses the beneficial ingredient to cure anything from blemishes such as pimples, cuts, and sores, to insect bites. It'll draw out dirt, grime, bacteria, and more from the skin, leaving it cleaner and healthier.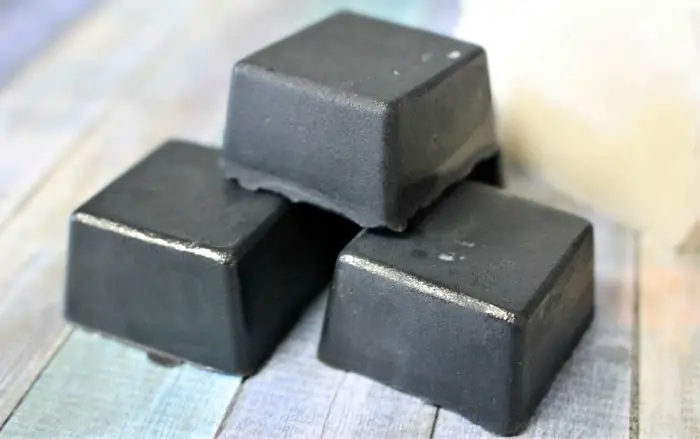 17. EASY DIY ACTIVATED CHARCOAL SOAP BARS RECIPE FROM HAPPY MOTHERING
This natural detox soap is made with shea butter melt, pour soap, essential oils, and of course, activated charcoal.
Not only are they great for you and your family to use to detoxify, cleanse, and thoroughly look after your skin, but they also serve as wonderful gifts for your friends and relatives. Just wrap each bar in some tissue paper or cloth and tie with a ribbon!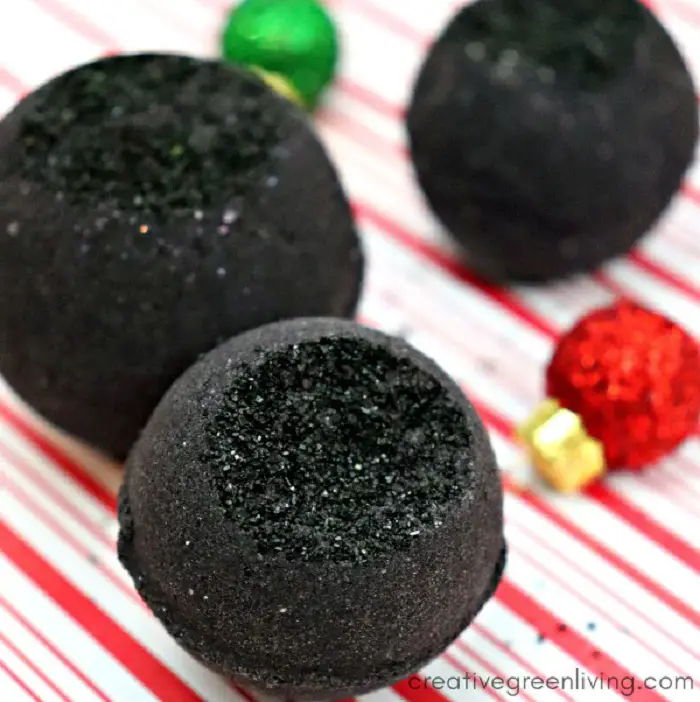 18. HOW TO MAKE BLACK BATH BOMBS WITH ACTIVATED CHARCOAL FROM CREATIVE GREEN LIVING
Who doesn't love a nice, hot bath at the end of a long day to relax? Now you can turn your bath time into detoxifying time, thanks to these DIY activated charcoal bath bombs.
Not only will it help to improve oily skin, shrink pores, treat acne and more, but your bath bomb will also turn your bath water black – a trend which recently blew up over on Instagram!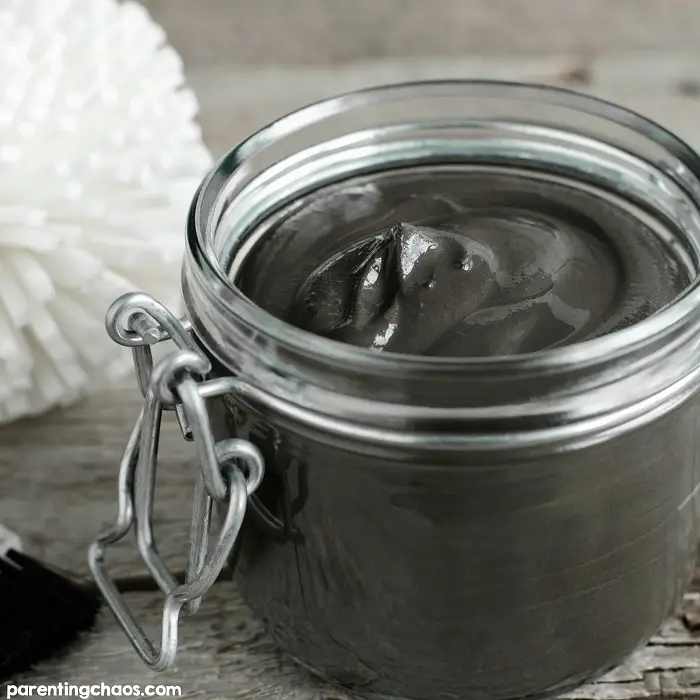 19. DIY ACTIVATED CHARCOAL FACE MASK FROM PARENTING CHAOS
Deep clean your skin and remove impurities with this revitalizing DIY Activated Charcoal Face Mask. It also makes for a very gentle exfoliate that tightens pores and pulls out impurities.
To make it, you'll just need activated charcoal powder, as well as coconut oil, bentonite clay, water, and essential oils such as tea tree, frankincense, or lavender.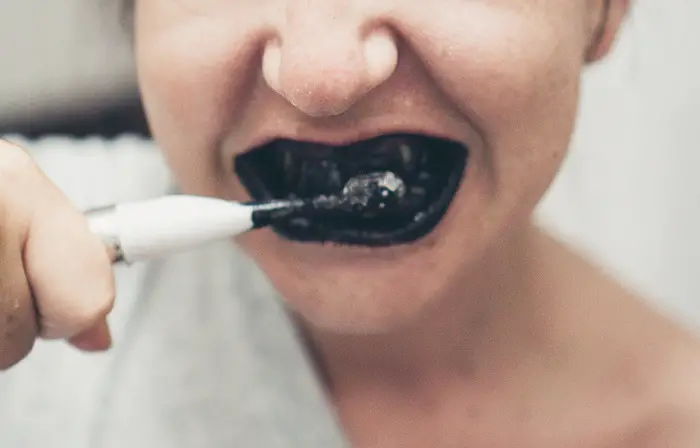 20. DIY ACTIVATED CHARCOAL WHITENING TOOTHPASTE FROM YOGI APPROVED
Looking for whiter, brighter, and healthier teeth? Now you can have that just-whitened look without opting for professional whitening or expensive products. Instead, make your own easy activated charcoal whitening toothpaste to use 1-2 times per week.
This simple recipe uses coconut oil, baking soda, essential oils such as peppermint or lemon, and activated charcoal to quickly and safely transform your smile.
Which Activated Charcoal Recipe Will You Try?
There you have it – 20 DIYs using activated charcoal to help you cleanse, detoxify, heal, remove odor, and so much more. You only need to scroll through social media or visit your local shopping mall to see that activated charcoal is huge, but for plenty of good reasons.
From cleansers and face masks, to food, drinks, home products, and more – we all want a slice of the activated charcoal magic to benefit our own lives.
Not only will these 20 DIYs using activated charcoal help you to save costs on expensive, store-bought products, but they're also very simple and fun to make. Plus, they make excellent gifts for your loved ones!
Which DIY project using activated charcoal will you be making yourself? We'd love to hear from you in the Comments section below.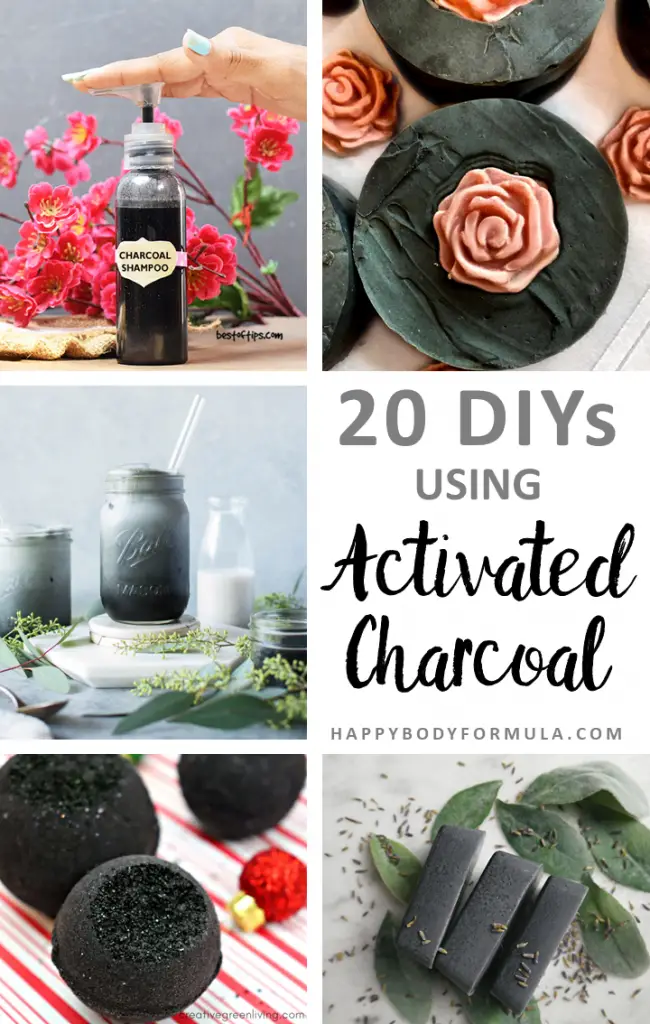 Melanie Clarke is the founder of Whim Online Magazine, an online magazine based in Australia that has a strong focus on whimsical + dreamy photography, as well as art and fashion content.