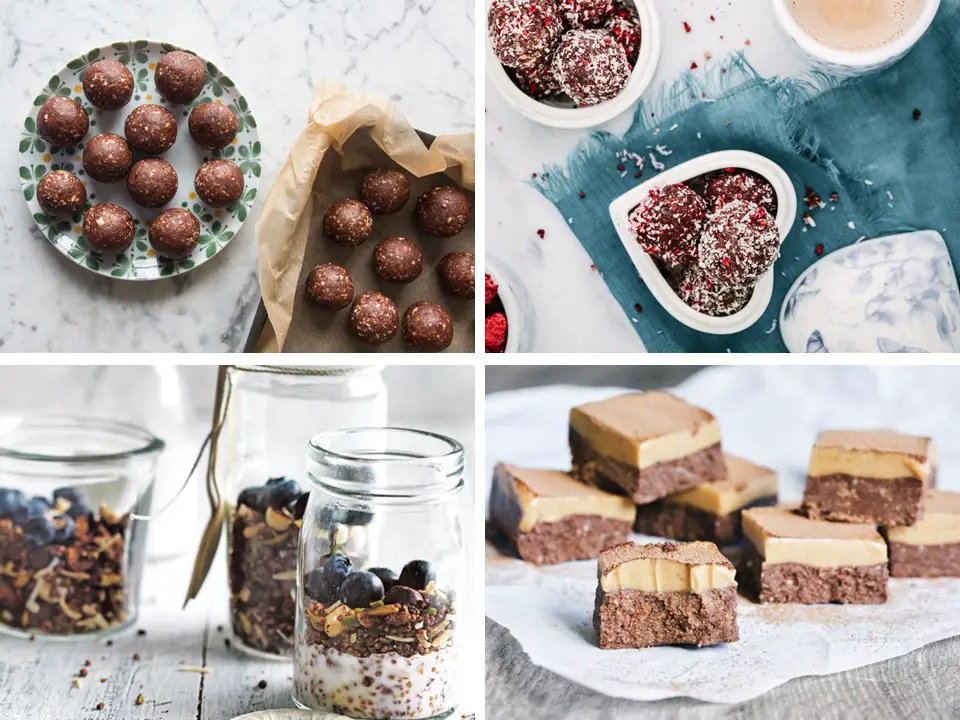 Cacao is often referred to as everyone's favorite superfood – and for good reasons too. Cacao beans grow on trees found in Central and South America and when these beans are processed, they become cocoa and chocolate.
It is the raw and organic bean, however, that holds all of the super powers.
It's easy to get this superfood mixed-up with its sugar-laden sibling, cocoa, but the two are very different. You see, cacao might taste like chocolate, but it's actually good for you.
Don't believe us?
Here are just some of cacao's incredible health benefits:
Cacao is a rich source of iron, magnesium and antioxidants.
It contains the mood improver, anandamide, helping to give your happiness a boost.
It's a source of phenethylamine, which triggers endorphins and improves libido.
Cacao packs in more calcium than cow's milk.
It contains Flavanols, an anti-inflammatory and heart-protective antioxidant group.
It is a source of anthocyanins and catechins, which are anti-aging.
Cacao is a great source of sulfur, which is not only good for giving us shiny hair and nails but takes care of our liver and pancreas too.
Cacao appears to improve cognitive function and prevent Alzheimer's, as discovered in a recent Harvard study.
So, how can you incorporate more cacao into your daily life? We've rounded-up the top 25 cacao recipes that aren't just delicious, but utterly good for you too!
From hot drinks and puddings, to slices, cookies, energy balls, and more – there's sure to be several recipes among this list that take your fancy.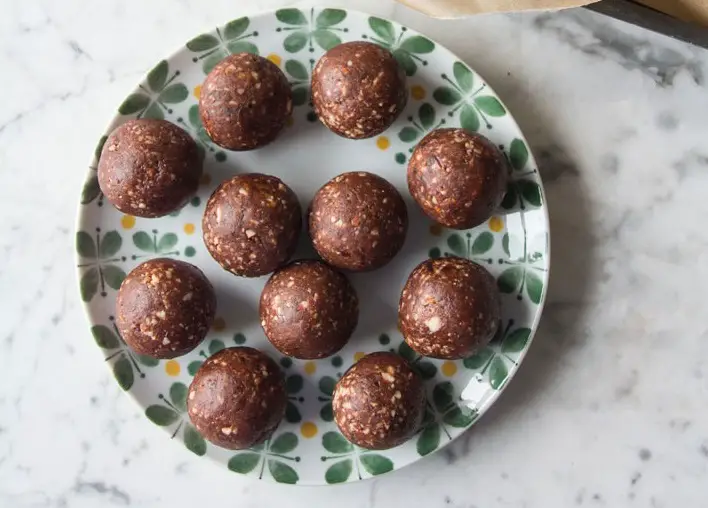 1. CLASSIC ALMOND AND CACAO ENERGY BALLS FROM DELICIOUSLY ELLA
Need an energy-boosting snack that's healthy, delicious, and only takes a few minutes to make?
Look no further than these almond and cacao energy balls, which contain almonds, Medjool dates, almond butter, coconut oil, and of course, cacao. They're perfect for keeping in your fridge and eating when those sweet cravings arise!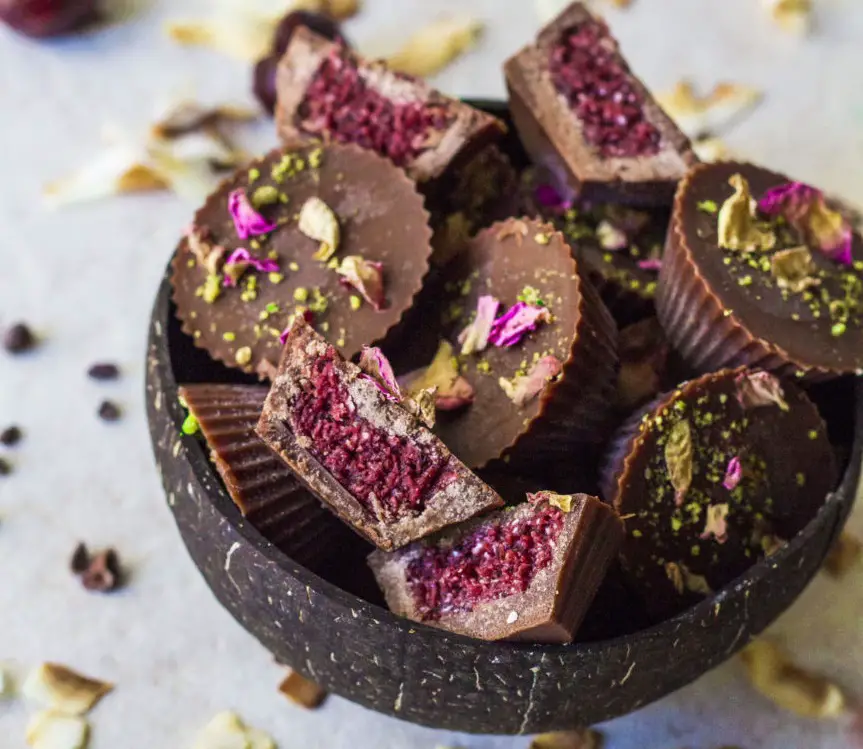 If you haven't heard of a Cherry Ripe before, it's a classic Australian chocolate bar that contains the flavor of cherries with dark chocolate.
This recipe provides a healthier alternative to the snack, instead using ingredients such as cacao butter and cacao powder for that rich, chocolatey taste. Trust us, they taste as good as they look!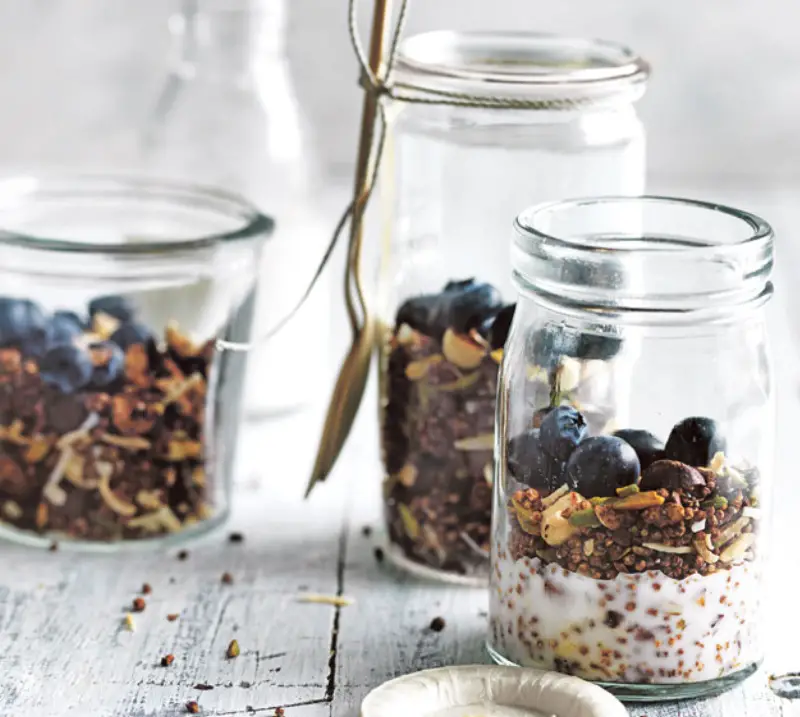 3. CACAO AND PUFFED QUINOA GRANOLA FROM DONNA HAY
If you're looking to add a healthy chocolate kick to your morning breakfast, then this recipe for cacao and puffed quinoa granola will provide the solution.
Along with cacao, it uses hazelnuts, slivered pistachios, black chia seeds, shredded coconut, blueberries, and more. What a way to start your day!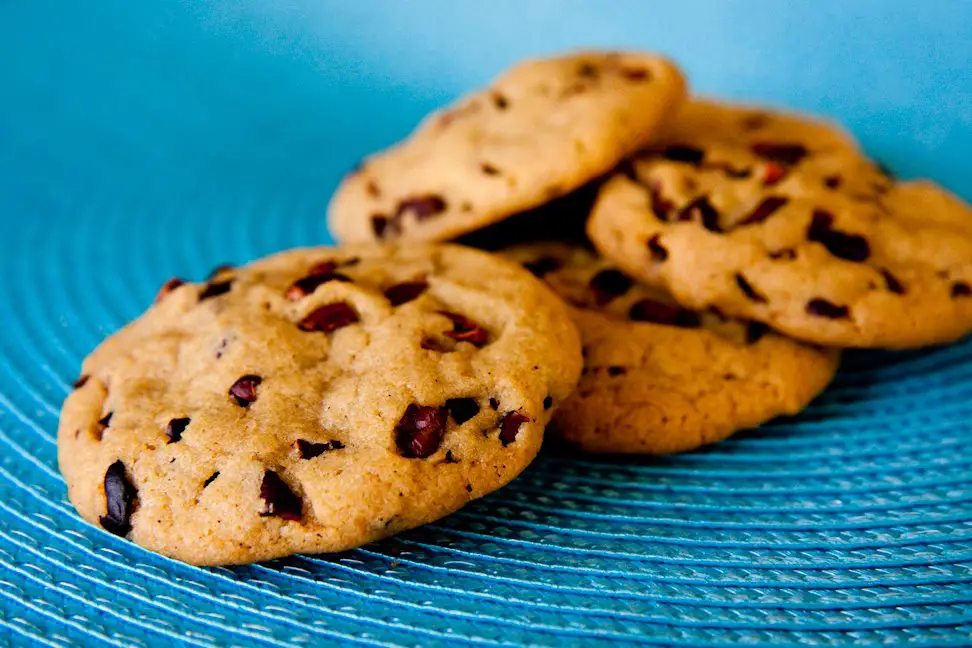 These cookies are similar to your classic chocolate chip cookie, except they use cacao nibs instead of chocolate chips, giving them some added health benefits.  
They take just 10 minutes to prep, followed by 15 minutes cook time, so you can have freshly-baked, warm cookies in no time!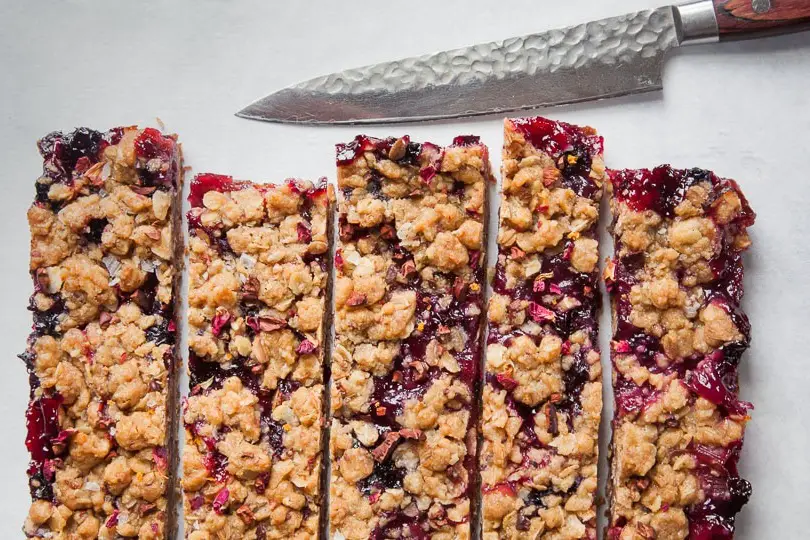 5. RHUBARB AND BLUEBERRY OATMEAL BARS WITH CACAO NIBS AND ROSE PETALS FROM EAT THE LOVE
Here's a great way to elevate your usual oatmeal bars; simply combine them with rhubarb and blueberries, before decorating each with a good sprinkling of cacao nibs and rose petals.
They might sound fancy, but this recipe is actually very easy to make and serves as the perfect snack to keep around the house.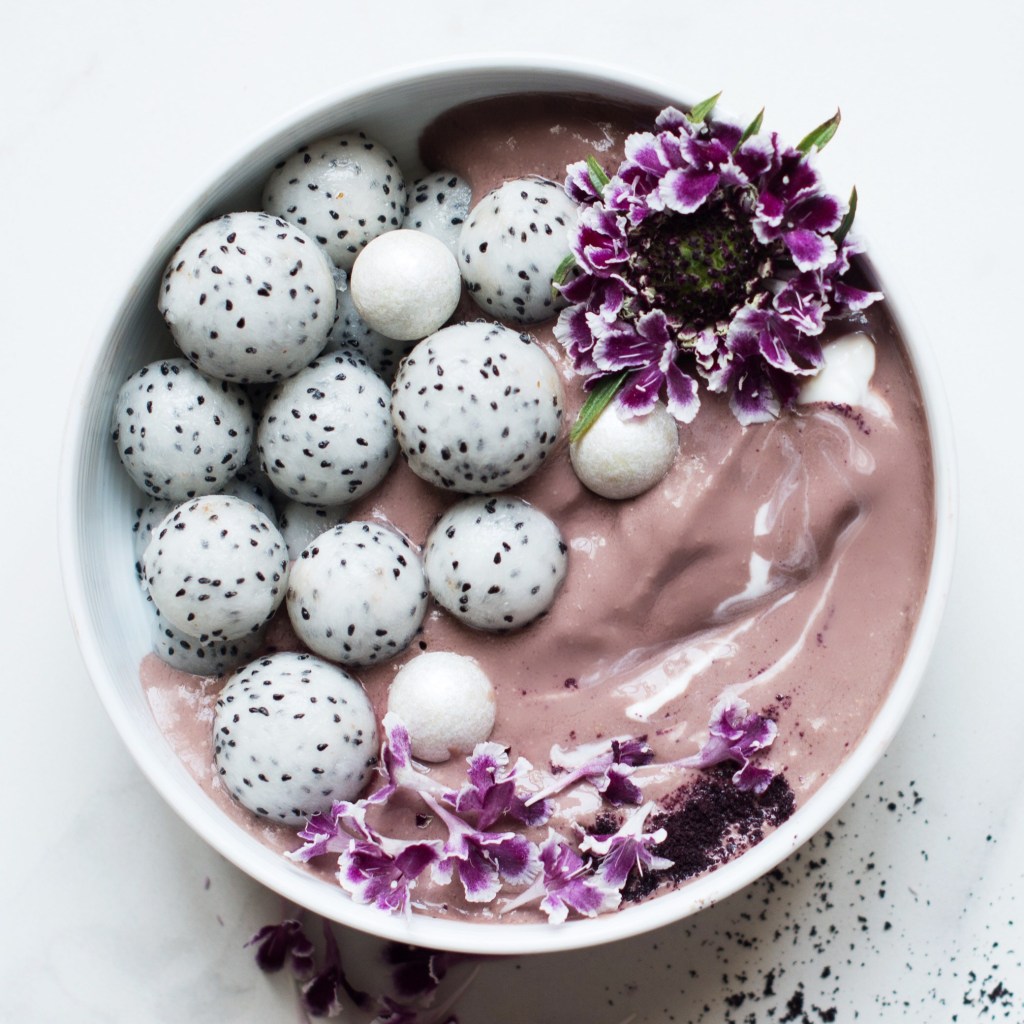 6. CACAO ACAI SMOOTHIE BOWL FROM ALPHA FOODIE
This recipe is a delicious blend of cacao, spinach/kale, berries and acai for the perfect, healthy acai smoothie bowl. It also looks like a beautiful work of art, so is sure to delight all of your senses!
It uses raw cacao powder (among a whole range of other healthy ingredients) to give you a boost in essential vitamins and minerals. We couldn't think of a better way to start your day!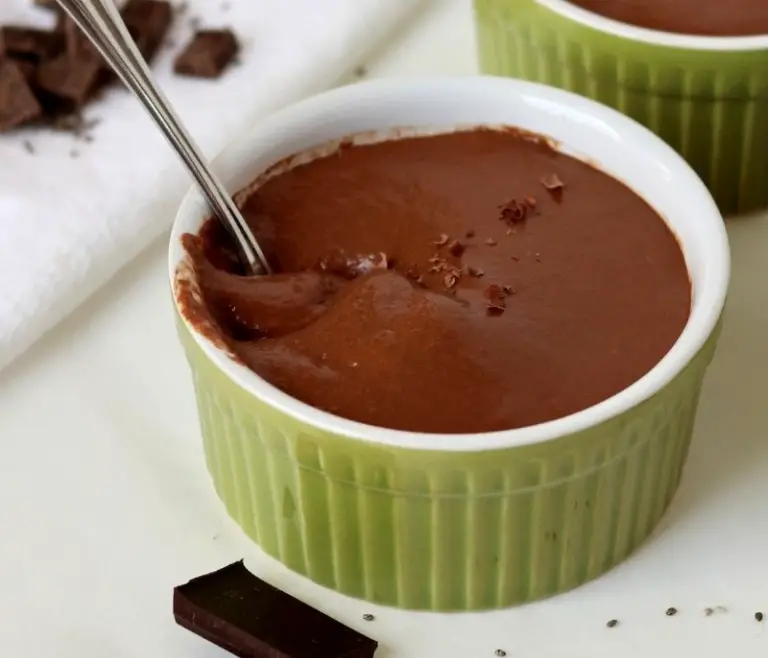 7. DARK CHOCOLATE PUDDING MADE WITH 100% CACAO FROM COOK UP LOVE
Looking for a rich, creamy and guilt-free dessert? You've certainly found it with this delicious chocolate pudding, which contains 100% cacao for a wonderful, healthy boost.
It's also very quick and easy to make, requiring only a blender and 5 natural ingredients – almond milk, dates, chia seeds, maple syrup, and 100% cacao.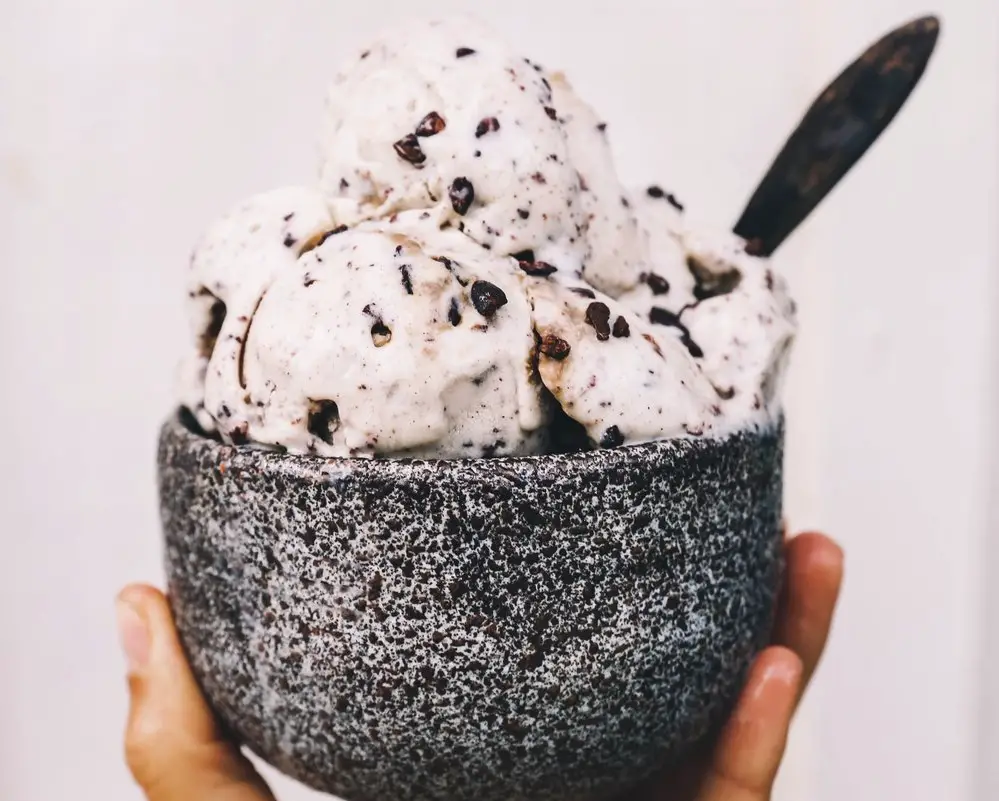 8. COCONUT CACAO ICE CREAM FROM EARTHYANDY
What could be better than ice cream that's actually good for you? This healthy recipe uses cacao nibs, along with coconut milk, Medjool dates, vanilla extract, and cashews.
It's the perfect summer treat for those long days spent by the pool. Plus, it's suitable for vegans too!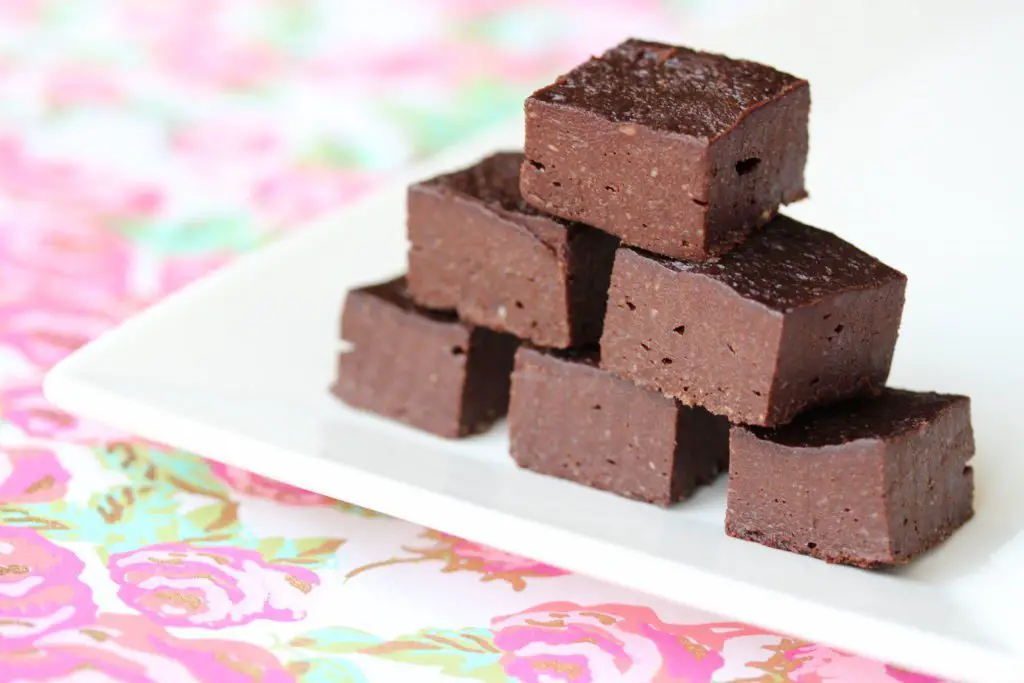 9. SUGAR-FREE RAW CHOCOLATE FUDGE FROM FREE FROM FAIRY
If you're a vegan or are intolerant to gluten, there's no reason why you should have to miss out on delicious desserts such as chocolate fudge.
This amazing recipe is dairy-free, gluten-free, and sugar-free – how good is that? Along with raw cacao, it uses a banana, cinnamon, cashew nuts, coconut oil, and a pinch of salt.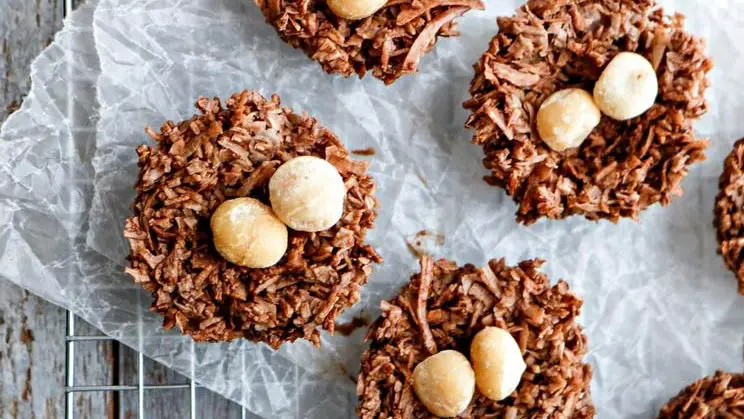 These candied coconut chocolate nests taste just like Almond Joys, minus the sugar and processed chocolate.
Shredded coconut gets mixed with the rich dark chocolate taste of cacao to make a crunchy nest filled with macadamia nut "eggs" for a healthy treat! Plus, they take just 5 minutes to prep.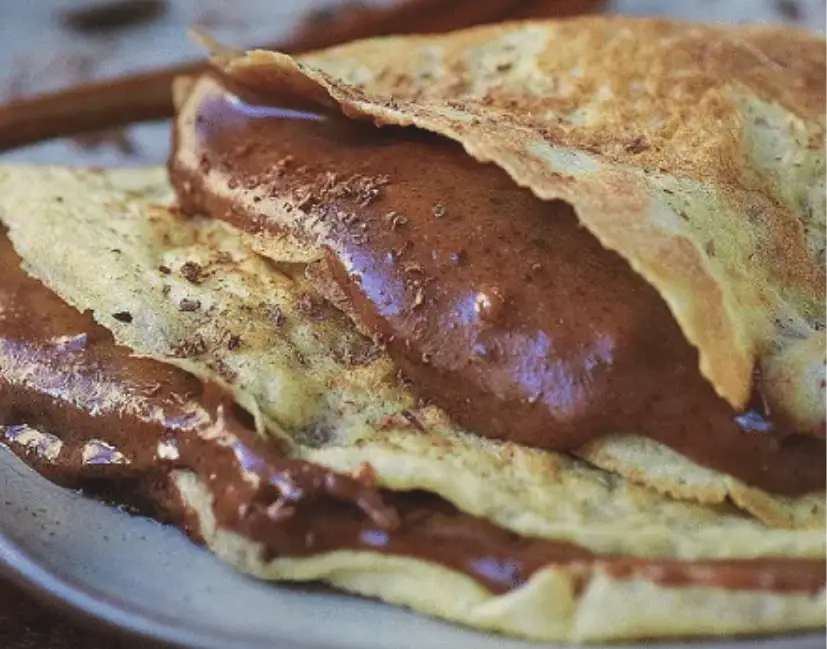 11. PALEO CHOCOLATE ALMOND BUTTER CREPES FROM I HEART UMAMI
These Paleo crepes are filled with a dark cacao flavored almond butter to create a dessert that's out of this world. The best bit?
These crepes are completely dairy-free and because they are Paleo (including the filling) you also won't feel bloated. Count us in!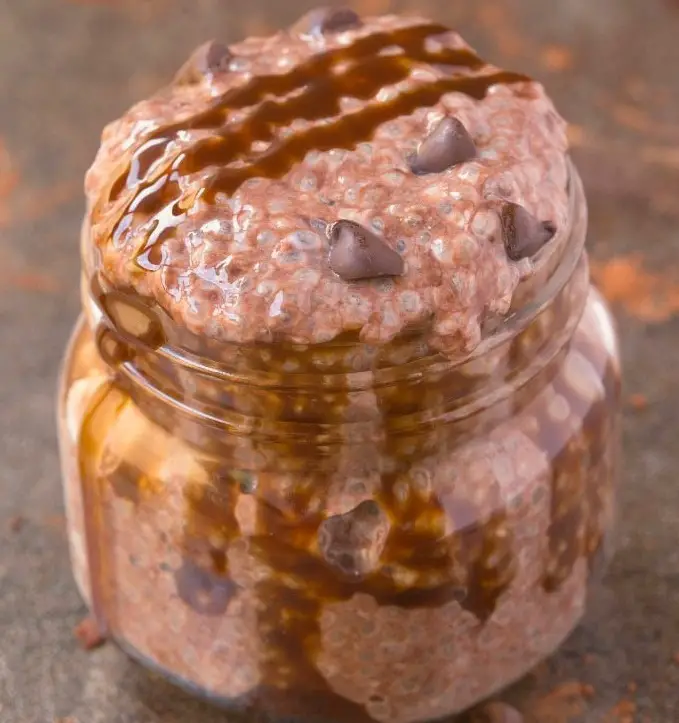 12. HEALTHY BROWNIE BATTER CHIA PUDDING FROM THE BIG MAN'S WORLD
This thick, creamy and satisfying healthy brownie batter chia pudding is the perfect snack, dessert or breakfast! It's made with healthy and wholesome ingredients and is paleo, gluten-free, vegan, sugar-free, and high in protein.
You'll find it packed with chia seeds, cacao, protein powder, and so much more. Plus, you can prepare it at night, put it in the fridge, and enjoy it the next morning. So easy!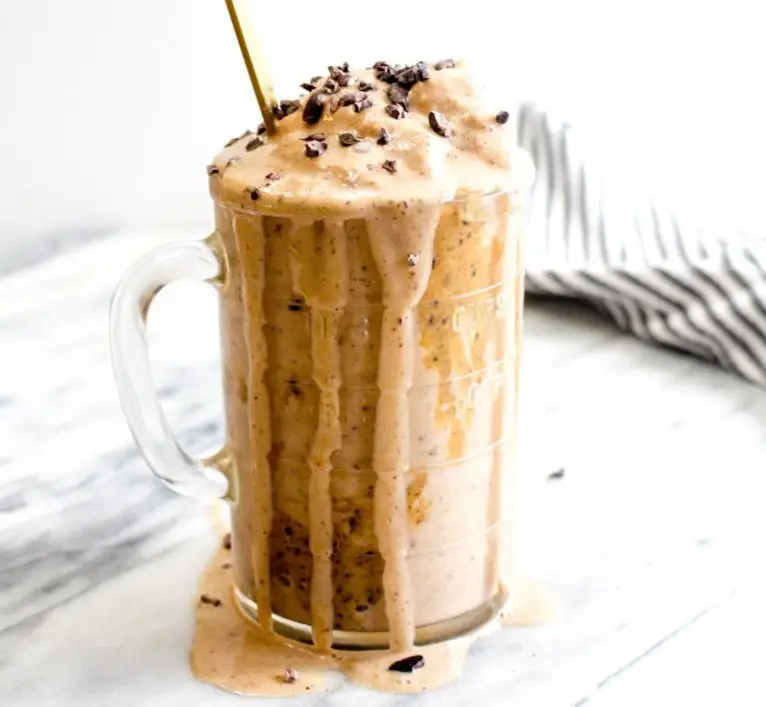 This 5-minute Mad Cacao Smoothie is flavored with almond butter and chocolate. It tastes like dessert and is full of protein to start your morning right!
It features other ingredients such as banana, almond milk, vanilla extract, and cinnamon. Plus, you can jazz-it-up (and add an extra cacao kick) with some cacao nibs on top.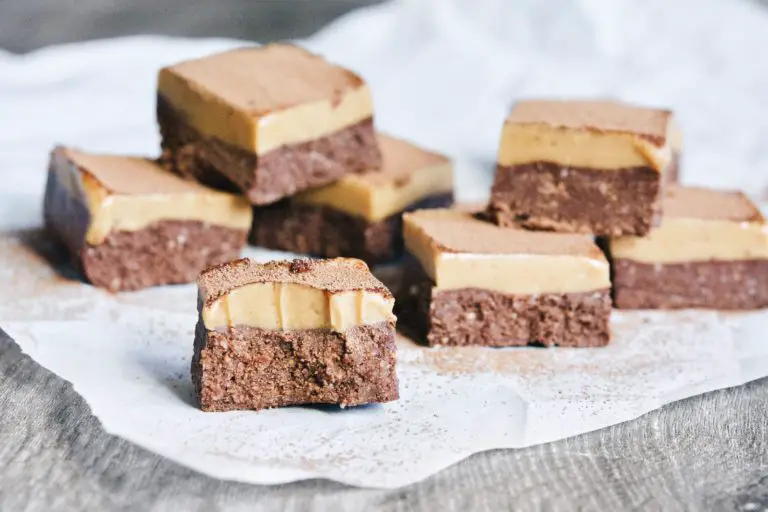 Here's a deliciously sweet treat that won't hurt your waistline. This raw cacao peanut butter slice is low in sugar, high in protein, gluten-free and grain-free.
It uses healthy ingredients such as raw nuts, unsweetened desiccated coconut, whey protein powder, and more. Plus, how good does it look? You'll definitely want to make this recipe more than once.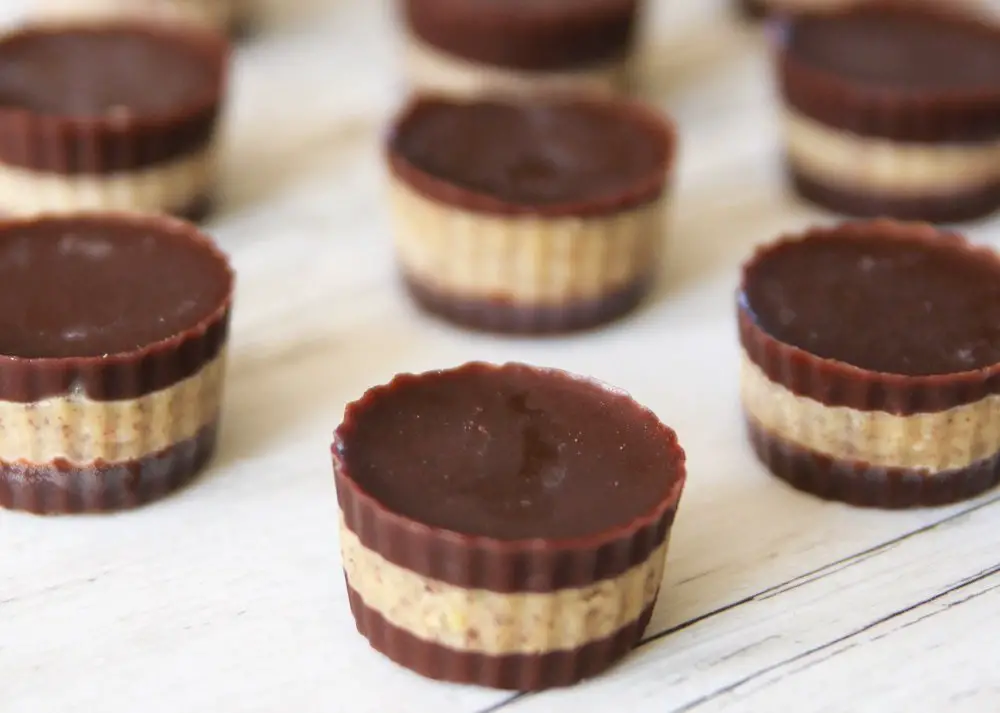 15. CHOC ALMOND BUTTER CUPS FROM TROPEAKA
These choc almond butter cups are so easy, delicious and quick to make. In fact, they use just four ingredients and are an excellent snack to eat for when you're on the run throughout the day.
You simply combine maple syrup, coconut oil, cacao powder, and natural almond butter. Sounds good to us!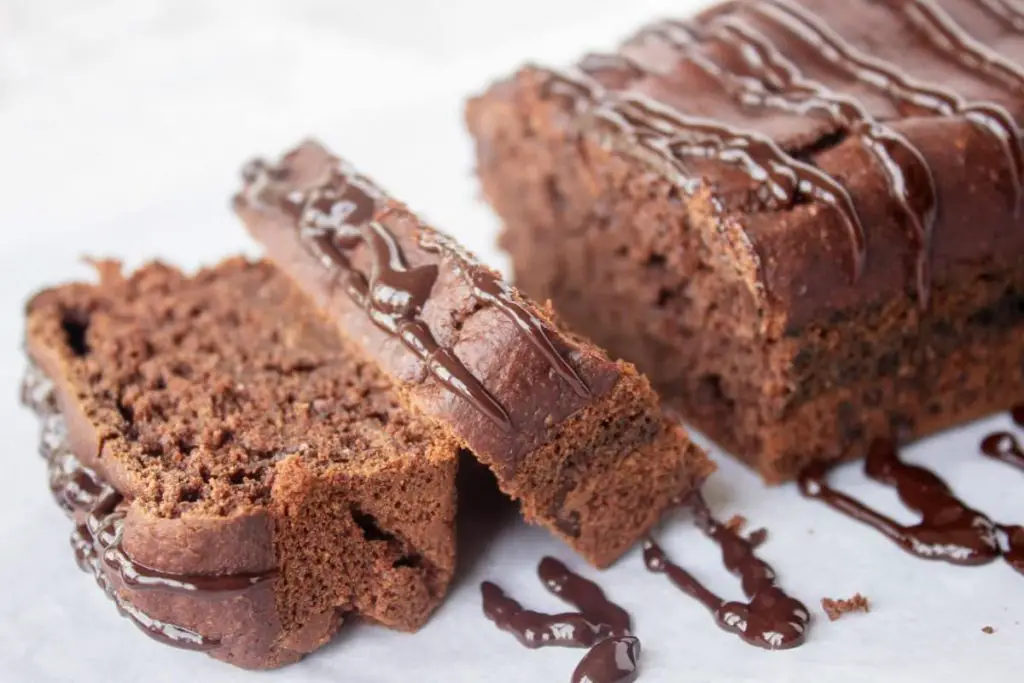 16. DOUBLE CHOCOLATE BANANA CAKE FROM NATALIE'S HEALTH
Trust us – you do not want to miss out on trying this scrumptious double chocolate banana cake! It contains natural and healthy ingredients such as whole wheat flour, raw cacao powder and coconut oil.
What's also great about this cake is that it may stand up to a few days or a week, so you don't have to rush to consume it all at once (although you'll have trouble trying not to eat it in one go!).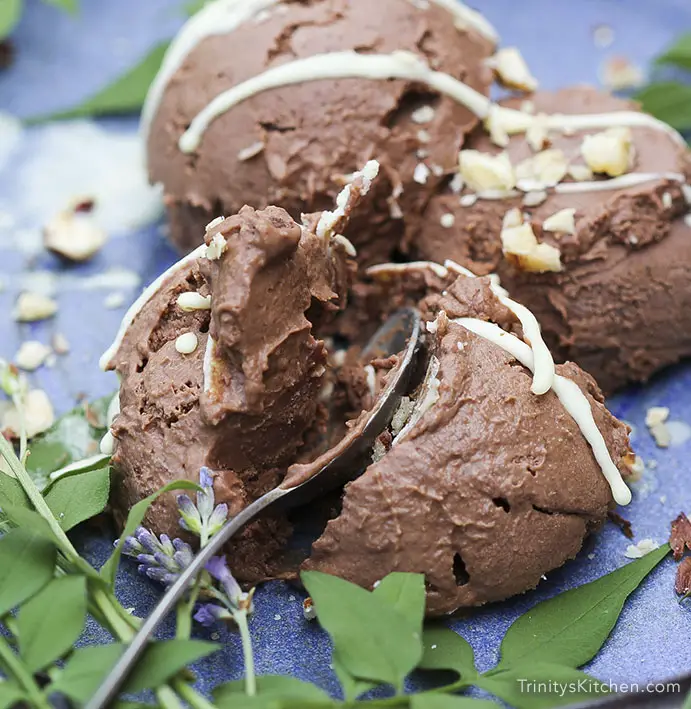 17. COCONUT CACAO NO CHURN ICE CREAM FROM KIND EARTH
Who's up for some more vegan ice cream? This delicious coconut cacao version uses only three ingredients: coconut milk, pitted dates, and cacao.
You also don't need to churn it, so it's the perfect recipe for those who simply want to blend up all the ingredients and place the mixture in their freezer. Within just hours, you too can have some of this incredible vegan ice cream on-hand!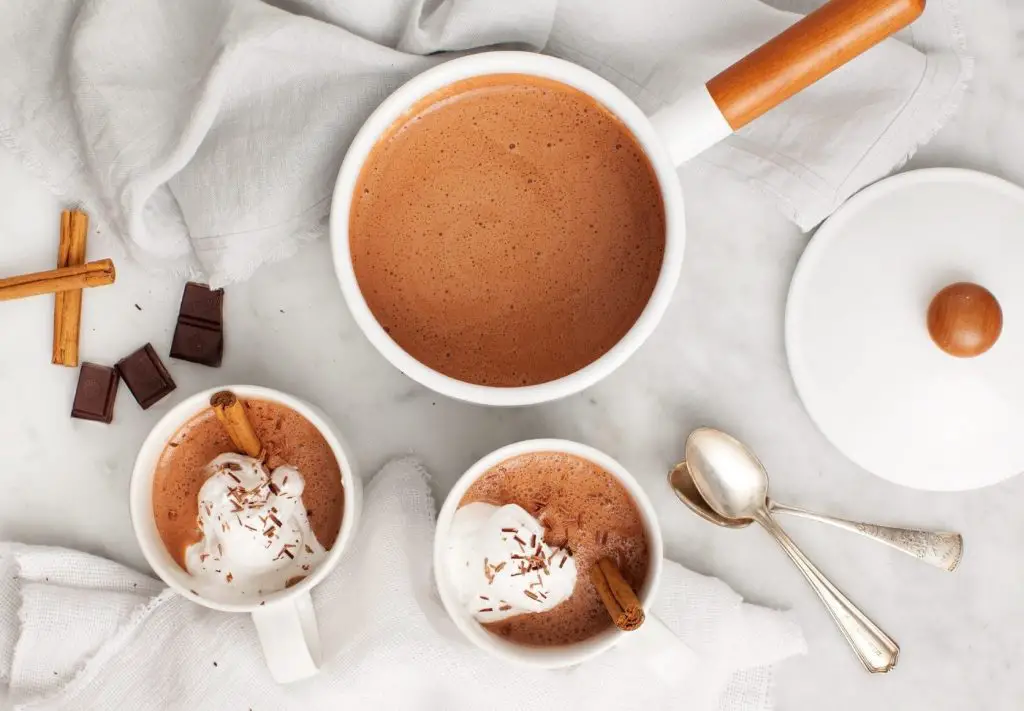 18. MACA CACAO HOT CHOCOLATE FROM LOVE & LEMONS
This superfood hot chocolate is the perfect healthy holiday treat. It's naturally sweetened with maple and full of delicious flavors such as cinnamon, cocao, and maca.
It's also dairy-free and vegan, so everyone can enjoy this scrumptious hot beverage – morning or night.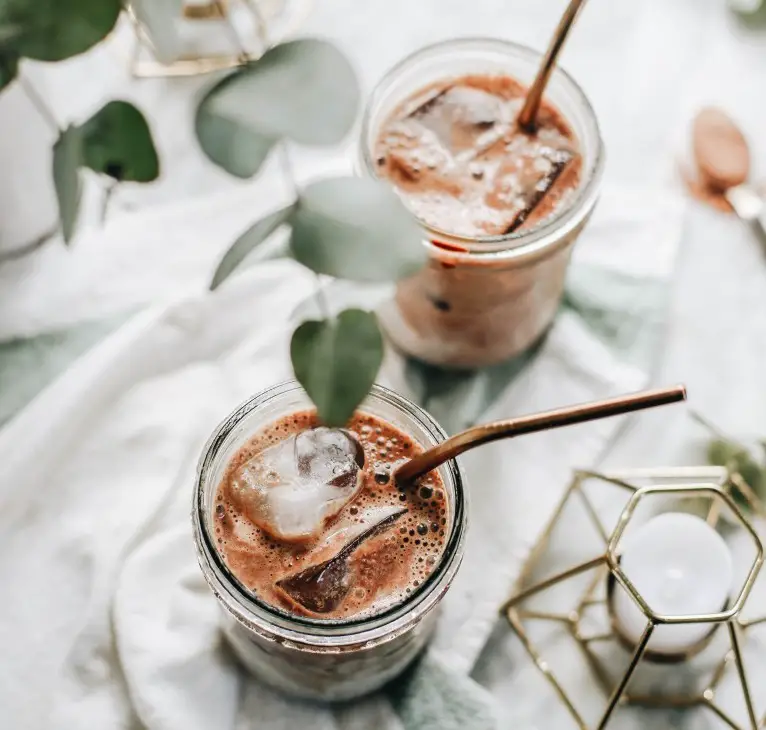 From a hot beverage to a cold one! Put simply, it's a chocolate plant-based milk filled with tons of goodies – such as cacao, maple syrup, vanilla extract, and plant-based milk.
It's the perfect pick-me-up for those long, hot days, or even after a sweaty workout. It might look good, but it tastes even better!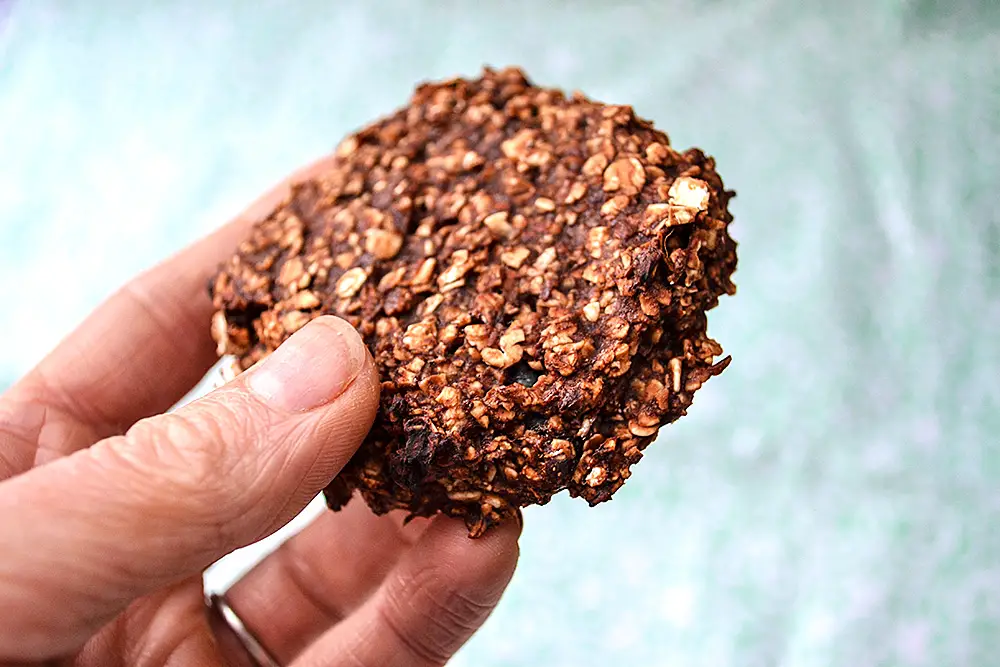 20. SUPER-POWERED CACAO AND MACA OAT COOKIES FROM MADE BY LUCI
If you're looking for a breakfast you can just grab and go (packed with the health benefits of cacao, of course), then look no further than these delicious oat cookies.
They're free from eggs or dairy, as well as sugar or chocolate, making them a healthier alternative to your usual sugar-laden cookie. They simply contain dried dates, a very ripe banana, oats, maca powder, cacao powder, and maple syrup. Yum!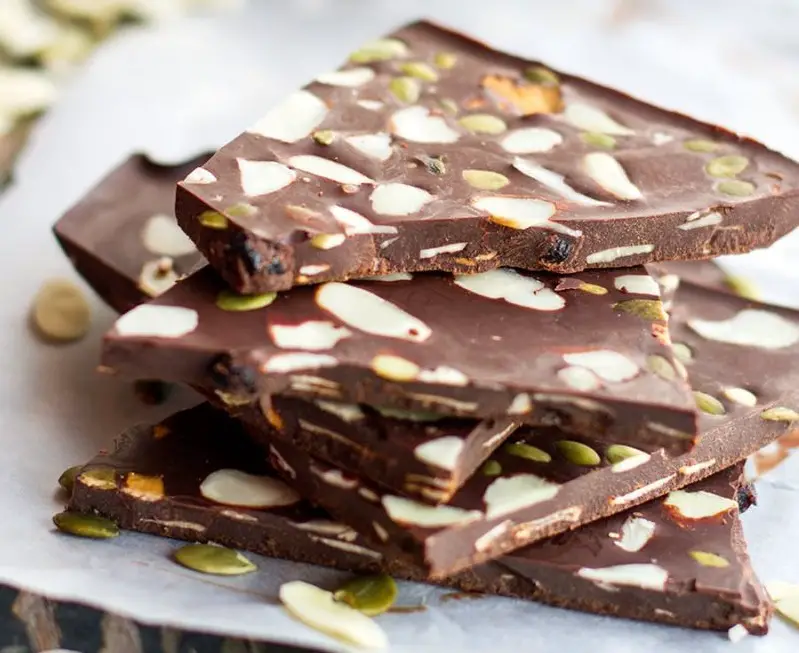 21. RAW CACAO BUTTER CHOCOLATE BARK FROM EAT DRINK PALEO
Don't these look divine?
Essentially, it's cacao chocolate bark, combined with other delicious goodies such as honey, vanilla extract, pumpkin seeds, almond slivers, coconut flakes, and dried cranberries or blueberries (whichever you prefer).
In fact, you can customize this recipe until your heart is content!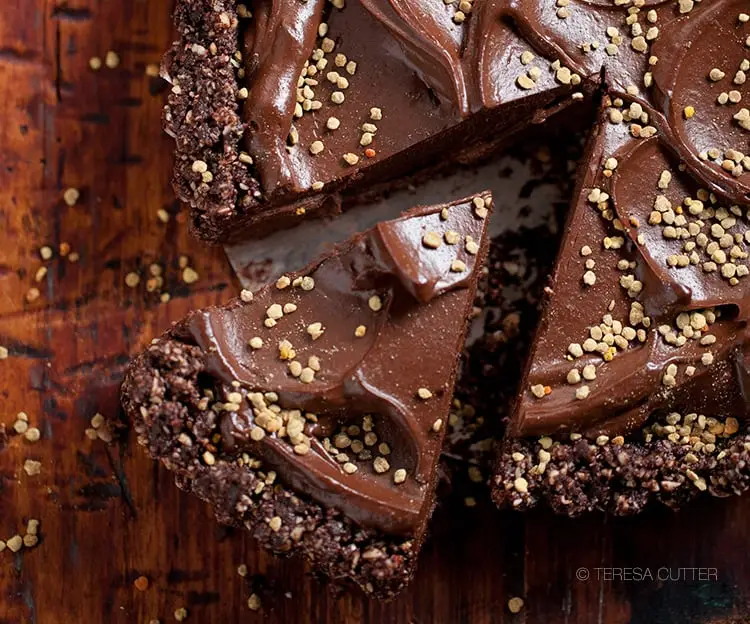 22. SUPERFOOD RAW CHOCOLATE TART FROM TERESA CUTTER
We featured this brilliant guest recipe for a superfood raw chocolate tart on Happy Body Formula. It's a quick and easy raw chocolate tart that's perfect for any occasion, plus it contains pure and honest ingredients that nourish the body and soul.
These include pitted dates, coconut oil, cinnamon, pecans, cacao, and more. Don't miss it!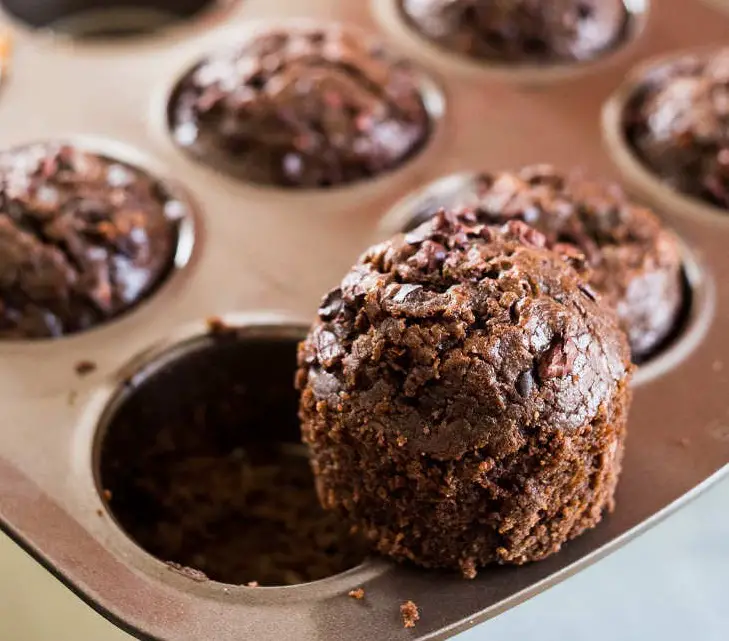 23. KETO CHOCOLATE ZUCCHINI MUFFINS TOPPED WITH CACAO NIBS FROM THE KETO SUMMIT
These muffins might look like a naughty treat, but they're actually pretty good for you. You see, they contain zucchini (for real) which is mostly water, so it will bulk up your baked goods and help take the place of the flours and sugars that are so problematic.
Then there's other ingredients such as the superfood cacao, coconut oil, vanilla extract, cacao nibs, and more. You won't be able to stop at one!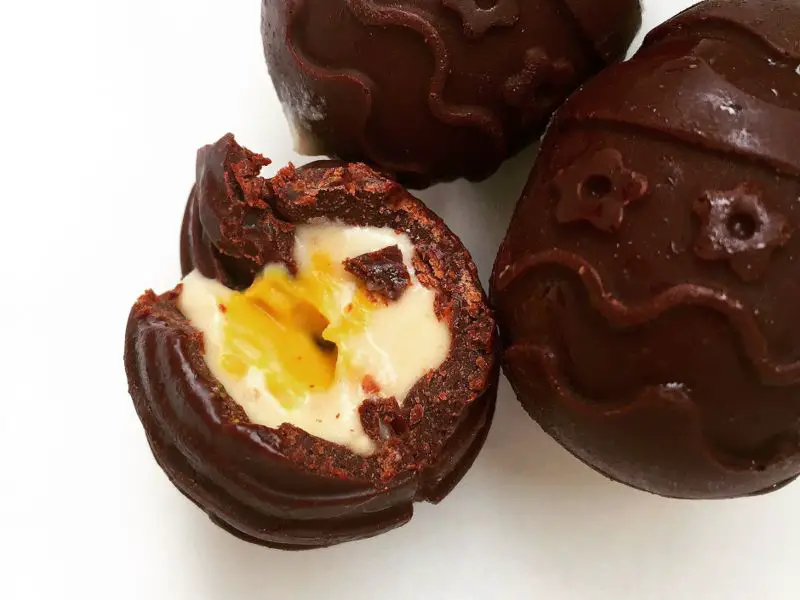 In case you missed it, Georgie at Greens of the Stone Age shared a scrumptious recipe with Happy Body Formula for these paleo crème eggs.
They feature cacao solids, cacao butter, raw honey, coconut cream, coconut oil, and other nutritional ingredients. This is a fun, vegan spin on Cadbury's popular sweet, just without the sugar and fat content!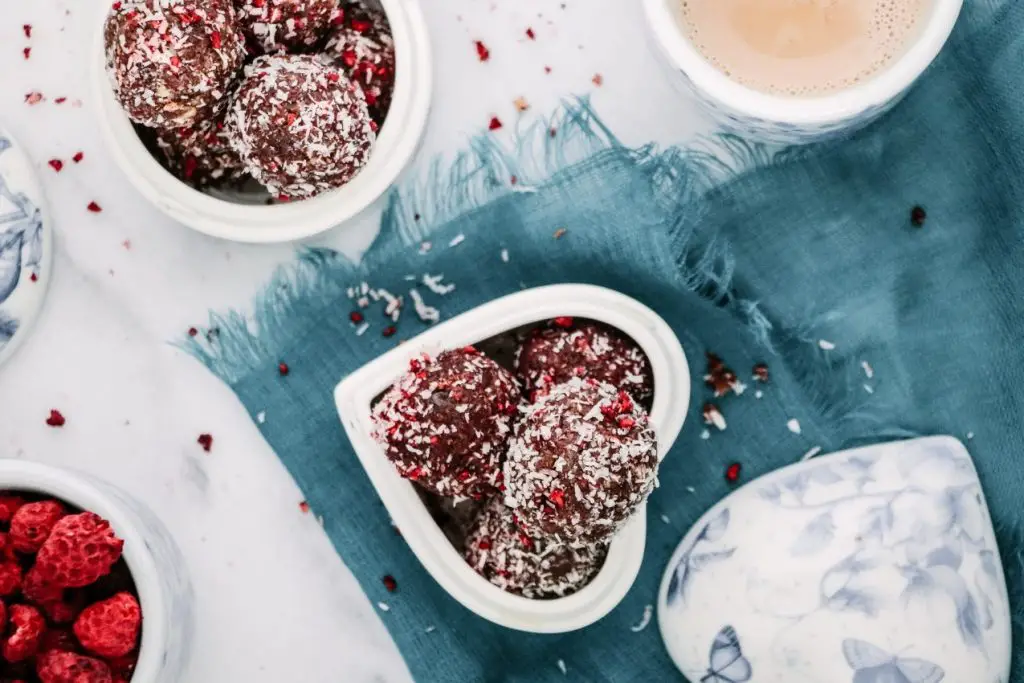 25. COCONUT RASPBERRY CACAO BLISS BALLS FROM TEA FOR TURMERIC
These are called "bliss balls" for a reason. They contain cacao, walnuts, dates, raspberries and coconut, plus you can add probiotic powder, chia seeds, or whatever nutritious goodness you want to sneak in (making them great for children).
Plus, they take just 15 minutes in total to prepare, making them a fast, healthy, and fun snack.
Final Thoughts
There you have it – our top 25 cacao recipes that are delicious and healthy. Remember, a lot of these recipes might look like dessert, but that doesn't mean they're bad for you.
With ingredients such as raw cacao, cacao powder, and cacao nibs, these recipes contain added health benefits, along with essential nutrients such as magnesium, calcium, antioxidants, iron, and more.
No one is immune to sweet cravings, so why not satisfy them with food and beverages that you (and your body) can actually feel good about? Forget bloated bellies, toothaches, and headaches from sugar overload – these healthy, dessert-like treats are the real deal.
Which recipes will you be trying out? We'd love to hear from you in the comments section below!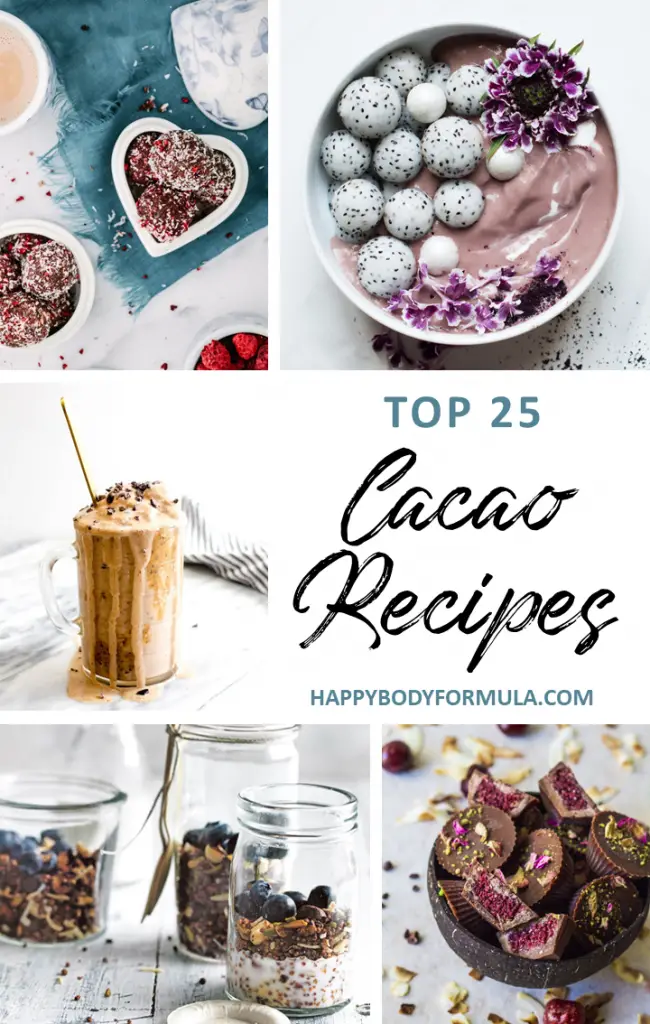 Melanie Clarke is the founder of Whim Online Magazine, an online magazine based in Australia that has a strong focus on whimsical + dreamy photography, as well as art and fashion content.