A quick and easy raw chocolate tart that's perfect for any occasion. Avocado is a fantastic anti-ageing superfood because of its high antioxidant concentration, which helps nourish healthy, glowing skin.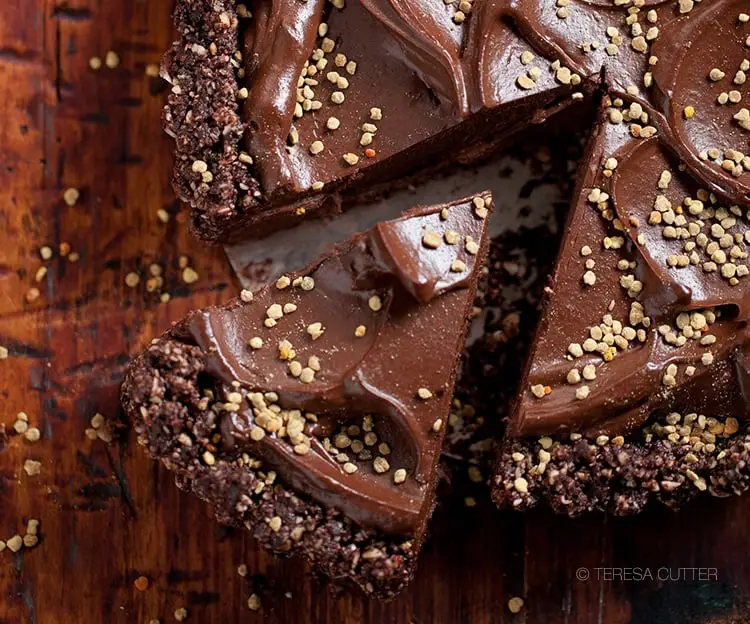 Our guest recipe today comes from bestselling author, celebrity chef, and wellness expert Teresa Cutter. She is releasing her healthy, whole food baking book, Healthy Baking – Cakes, Cookies + Raw, and this the recipe we picked from the book to share with you.
Continuing her refreshingly simple and innovative approach to food, Teresa shares her most delicious baking treats using pure and honest ingredients that nourish the body and soul.
With chapters on healthy cookies, wholesome cakes, raw desserts and the most amazing collection of gluten-free bread, this comprehensive baking book is the ultimate "must have" whole food baking book of our time.
Her delicious recipes are free from refined sugars and flours and offer gluten-free and paleo alternatives to suit everyone's taste. We absolutely love it!

Teresa Cutter is a wellness expert, a qualified chef, nutritionist and fitness trainer. She has combined her knowledge of food, diet and exercise to specialize in developing recipes for optimum health and wellbeing.
Healthy Baking – Cakes, Cookies + Raw is be available on TheHealthyChef.com eStore and selected bookstores. Hard copies will retail for $69.95 AUD and the eBook version will be available to purchase on iTunes and Amazon.
Superfood Raw Chocolate Tart
Ingredients
BASE
6 fresh pitted dates
3 tbsp. cold-pressed coconut oil
1 tsp. vanilla extract
½ tsp. ground cinnamon
Pinch of sea salt
250 g (8 oz.) pecans
4 heaped tbsp. raw cacao powder
FILLING
4 ripe medium sized avocados, skin and stone removed
3 tbsp. raw honey or organic maple syrup
60 mL (1/4 cup) coconut milk
125 mL (1/2 cup) cold-pressed coconut oil, solid
1 tsp. vanilla bean extract
Pinch of sea salt
60 g (1/2 cup) cacao powder
Instructions
Combine dates, coconut oil, vanilla, cinnamon and sea salt in a food processor.
Mix until it forms a paste, then add nuts and cacao and fold through.
Transfer mixture to a lined springform tart tin and press out over the base and sides of the tin.
Refrigerate or freeze for 1 hour.
Blend avocado, honey, coconut milk, coconut oil, vanilla, sea salt and cacao powder into a high-speed blender or food processor until smooth and creamy.
Pour the chocolate filling mixture over your nut base.
Garnish with your choice of superfoods such as bee pollen and cacao nibs.
Refrigerate for 2-3 hours before serving.
Check out Teresa's new cookbook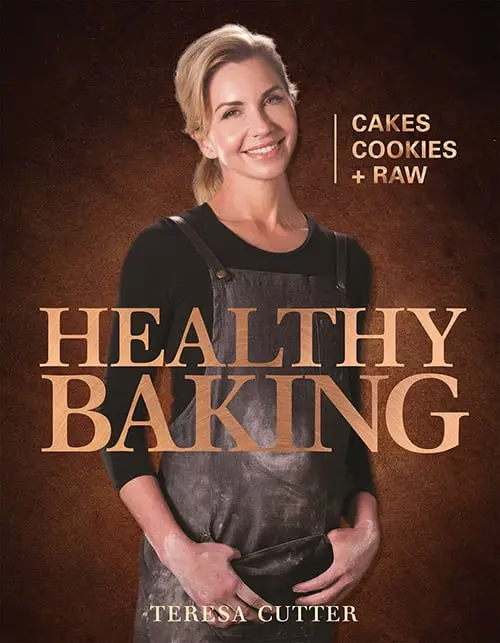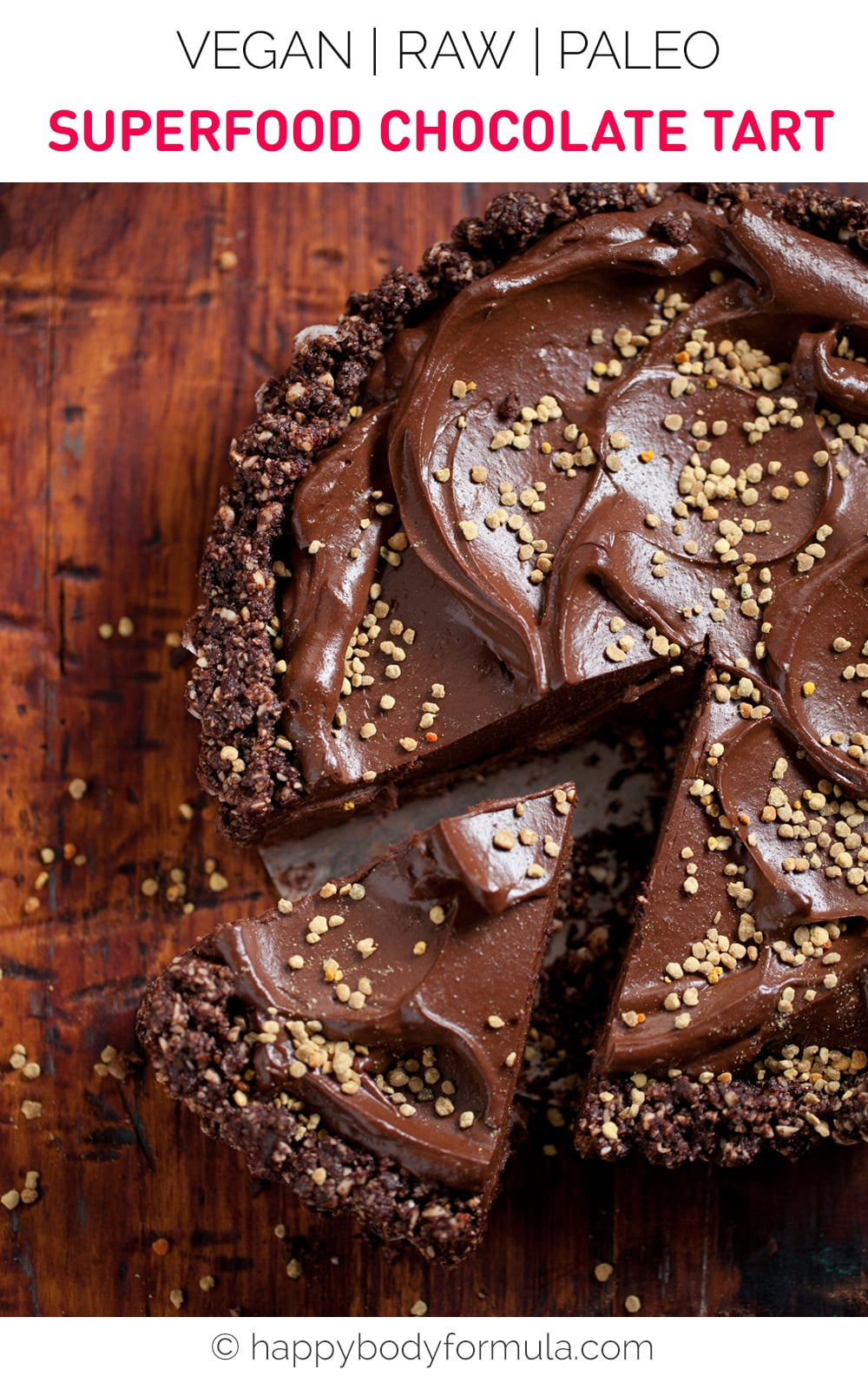 Music, mountains, dogs, travel, food and friends.