A primary care provider can be a physician, nurse, caregiver, nursing assistant, or any allied healthcare professional who can provide basic to advanced health care services to patients.
Also, primary care providers include hospitals, clinics, assisted living facilities, and nursing homes. There are many factors that need to be taken into consideration before you choose a primary care provider that will be discussed below.
It's crucial to find experienced healthcare professionals, trained by the reliable healthcare facilities like Oswego Health. Make sure that your primary care provider is fully licensed.
You can check with the State Licensing Board of your state to see if your provider is fully licensed and if the license is up to date.
While it's true that a license shows that they have the qualifications to carry out health care tasks, you still have to check its validity, expiration date, renewal, and any information showing the updated credentials of the one you'll hire to take good care of your loved one. 
Healthcare providers are required by law to obtain the proper credentials before they can practice. The licensing or certification that a provider holds is usually based on the type of treatment they provide, the location of their business (if you hire one from a healthcare facility) and the length of time they've been in business.
Take a look at the following benefits of hiring a healthcare provider with updated credentials:
Location Of The Healthcare Provider
The location where your primary care provider is based is extremely important. If you live in a small town, then you should choose a doctor who is located within a short drive from your home.
Here are some essential reasons for you to hire a healthcare provider near you:
You can also look into some of the specialties that your primary care provider or hospital provides. If you have a health issue that require medical attention, then you should make sure that your provider can offer services like orthopedic, cardiology, emergency care, podiatry, neurology, neurosurgery, radiology, etc.
Certification And Accreditation
Make sure that your provider is certified and fully accredited.
This means that your provider should be registered with one of the three professional groups - the American Board of Medical Specialties (ABMS), the Association of American Medical Colleges (AAMC) or the Commission on Accreditation of Allied Health Education Programs (CAHE). 
The third group regulates the credentials of different hospitals throughout the country. 
When choosing a primary care provider, it is important to choose one who has been thoroughly screened. You may want to check online sources, such as testimonials or comments in the website of the healthcare provider if there were any complaint raised against the company or the person.
Also, you can inquire in your local health department to check if there are any malpractice case recorded against them.
Here's are some interview questions when screening a private nurse of caregiver for your loved one:
When hiring a healthcare provider, it's important to consider the good qualities to look for, including soft skills, such as the following:
Good Communication Skills: You want to hire a provider with good communication skills or someone who can freely expresses themselves. Ask open-ended questions and situational questions to gauge the communication skills of your prospective healthcare provider.
Good Listener: Make sure that the provider has enough time in his schedule to listen to your concerns and questions. Observe how the healthcare provider answers your questions. Does he listen attentively or doing something else during the interview?
Empathetic: A good healthcare provider is empathetic. You may read comments or testimonials showing this quality written by previous clients. A good healthcare provider shows genuine concern by giving proactive expert advice about maintaining health, such as strengthening the immune system.
Friendly: A good caregiver is friendly, showing positivity that can help influence your loved one to do the same. Choose someone whom you feel comfortable speaking to. You want someone who is optimistic in the outcome of the condition of your loved one.
Accommodates Specific Needs
Make sure that the medical staff at the facility you choose understands your specific needs. Some basic screening techniques that an applicant should undergo include physical examination, laboratory exams, and x-rays.
You can also request a mental health evaluation to make sure that your primary care provider is fit to handle the patient. If your child is under the age of six, you may want to choose a healthcare provider with experience in treating children. 
Before you start searching for a healthcare provider, you need to make sure that you know the costs of healthcare services that they provide.
Make sure that the doctor has a way for you to send the bills and payment. You can also check the website of the doctor's clinic and make sure that the clinic has a secure payment method.
Conclusion
When looking for a primary care provider, it is important to consider checking the credentials, certification, accreditation, good qualities, specialties, experience, and reputation.
These factors will ensure that you're hiring healthcare services from a trusted medical facility or a healthcare worker. You want to hire someone who understands the needs of the patient so you can leave your loved one to the hands of an expert and empathetic healthcare provider.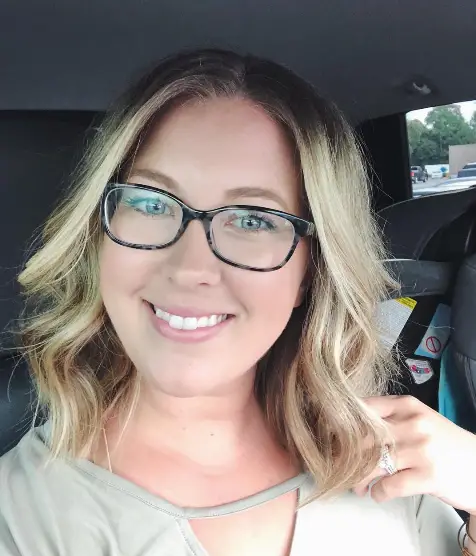 Lauren Gamble is an author, mompreneur, co-founder of Naturally Made Essentials. She is on a mission to help thousands of women across the world achieve a healthy, happy lifestyle through teaching natural health practices.