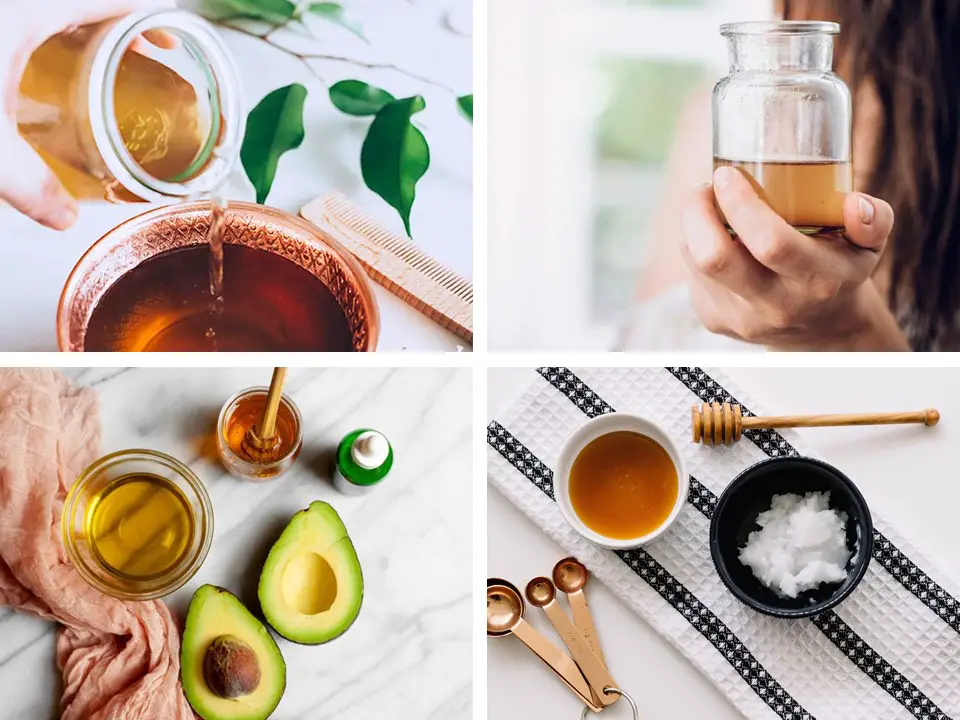 We all want softer, smoother hair, but a number of factors can leave our tresses looking less than fabulous. Instead of putting up with dry, brittle, or lifeless hair, why not use a hair mask to quickly give it a boost?
While many are put-off by store-bought hair masks due to their high toxin content, we have the perfect solution: make your own.
To help you, we've rounded up the top 15 DIY hair masks, each including natural and beneficial ingredients.
From avocado and honey, to coconut oil and even coffee – you'll be surprised by which pantry staples can turn your hair from boring to brilliant within just one application.
Let's get started!
1. MORINGA LEAVES FOR DANDRUFF AND ITCHY SCALP FROM ESSENTIAL AYUR
If you haven't heard of moringa before, it's also known as the drumstick tree. It's leaves, fruit, flowers, and seeds are all used in cooking (particularly in India), however its leaves can also be used in a soothing and nourishing hair mask.
It contains calcium, copper, iron, potassium, magnesium, and zinc and is used to cleanse the hair and scalp, as well as prevent hair damage, dandruff, and flaky scalp.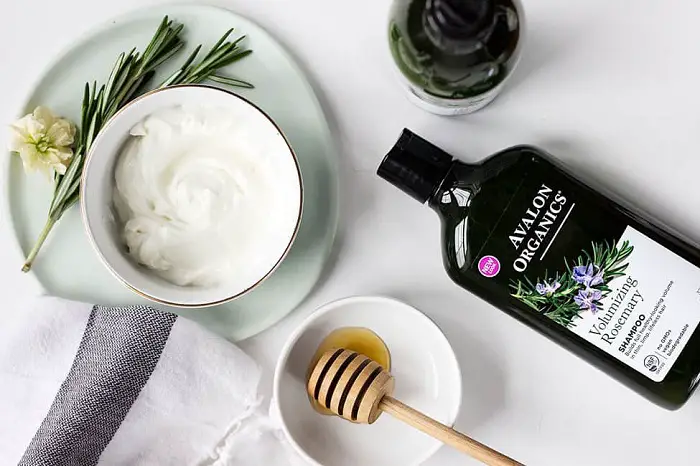 2. NOURISHING ROSEMARY HAIR AND FACE MASK FROM HELLO GLOW
Rosemary has been used since ancient times as a medicinal and culinary herb due to its therapeutic properties.
Because it boosts blood flow, it can help stimulate hair to grow more quickly and come in thicker and fuller, plus it helps get rid of hair build up, leaving you with thick, bouncy, and shiny hair.
The best bit about this DIY hair mask is that it can also be used on your face when your skin needs some extra care.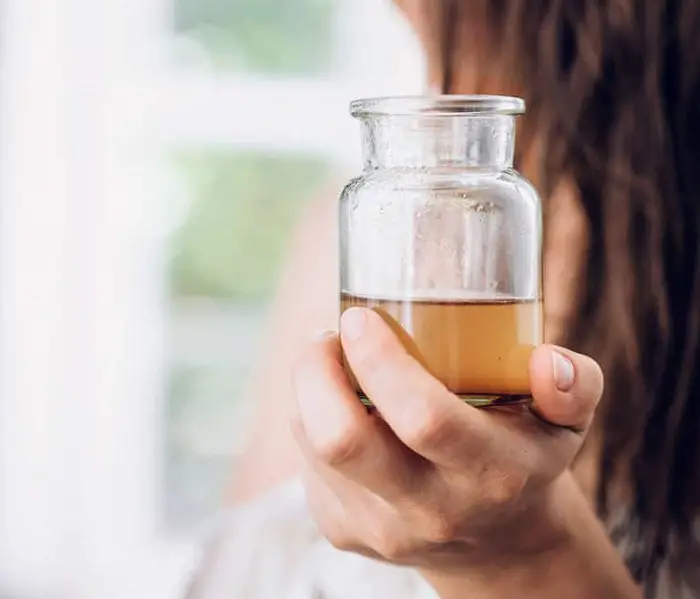 3. DIY OVERNIGHT HAIR MASK FROM HELLO GLOW
Keeping hair hydrated, especially in the colder months, can be a real challenge.
If you feel as though your hair is too damaged to benefit from a quick treatment while you're in the shower, why not make this overnight hair mask to leave on it instead?
It uses a blend of aloe vera, jojoba oil, glycerine, and essential oils to coat and repair damaged tresses.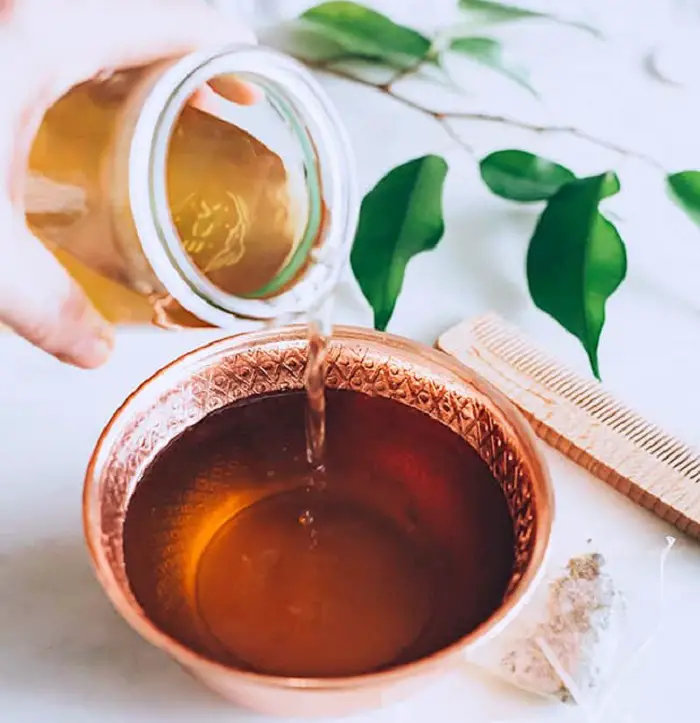 4. MATCHA GREEN TEA HAIR MASK AND RINSE FROM HELLO GLOW
The caffeine, antioxidants, and catechins found in green tea encourage blood flow and circulation to hair follicles, reduce inflammation, and can ease dandruff.
Incorporating green tea into a hair rinse or mask weekly will not only stimulate growth, but will even encourage healthier and shinier tresses!
This DIY hair mask also uses ingredients such as coconut oil and egg.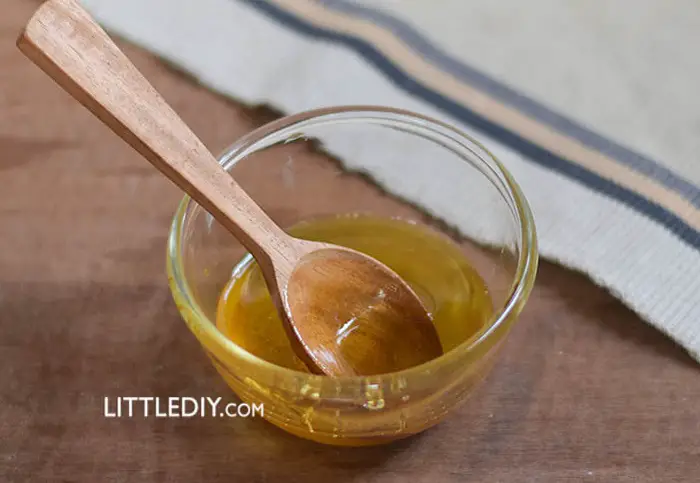 5. DIY HONEY HAIR MASK FROM LITTLE DIY
This homemade hair mask is highly effective due to the clever ingredients it contains. Honey has humectant properties that keeps hair hydrated, plus it has anti-microbial, anti-inflammatory and anti-frizz properties to keep hair soft and shiny.
Lemon juice, on the other hand, adds great shine to hair and balances pH. Finally, olive oil moisturizes and repairs hair, helping to keep it nourished, soft, and shiny.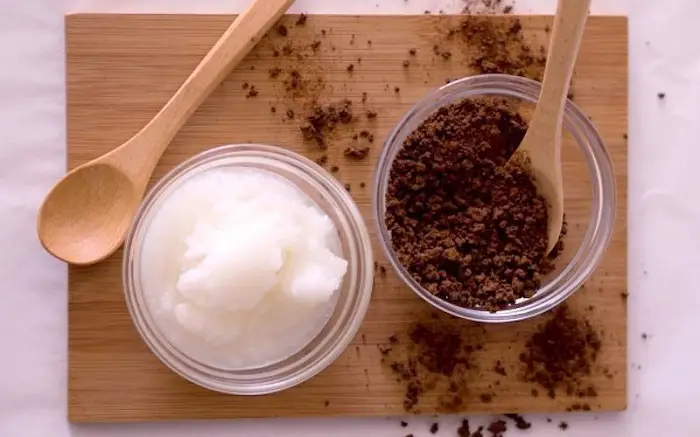 Coffee might be your best friend when you need a morning pick-me-up, but did you know it can also work wonders for your hair?
The caffeine in coffee stimulates the hair follicle, resulting in thicker hair.
The castor oil used in this DIY hair mask is great for shine, as well as stimulating growth, while coconut oil reduces frizz, adds shine, stimulates hair growth, and creates a thicker result.
Lastly, the added yoghurt contains beneficial cultures that keep dandruff and other scalp problems at bay.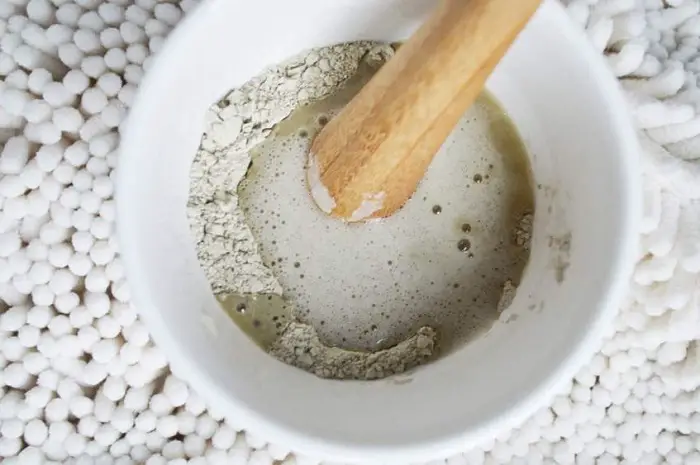 7. HAIR & SCALP DETOX MASK FROM DEAR CRISSY
If you're looking to deeply cleanse and purify your scalp, then this is the DIY hair mask for you. Over time, our scalps can accumulate a build-up of shampoo, conditioner, and hair styling products.
This DIY recipe mixes about 5 parts bentonite clay with 1-2 parts apple cider vinegar. Optionally, you can add in a few drops of tea tree oil and rosemary oil to offer even more nourishing benefits.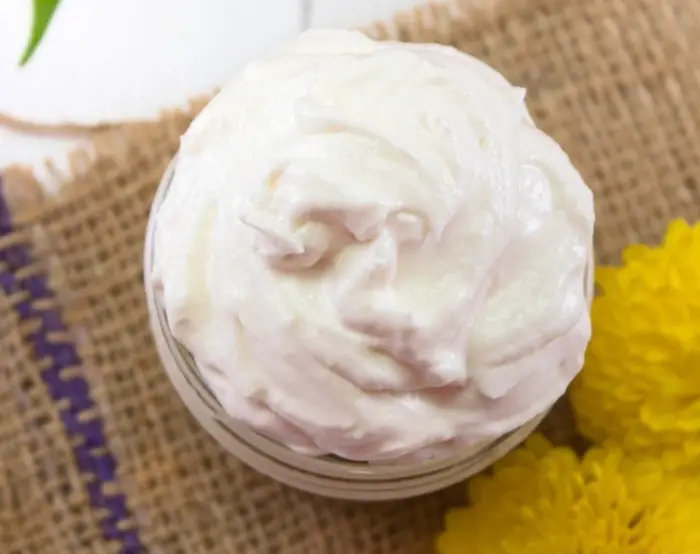 8. DIY HAIR GROWTH STIMULATING LEAVE-IN CONDITIONER FROM ALLURING SOUL
This leave-in conditioner acts a deeply nourishing hair mask and contains beneficial ingredients such as shea butter, coconut oil, argan oil, witch hazel hydrosol, rosemary essential oil, and horsetail extract oil.
All of these ingredients contain essential vitamins and minerals to strengthen your hair and give it a natural shine. They also work to reduce frizz, dryness, and thinning.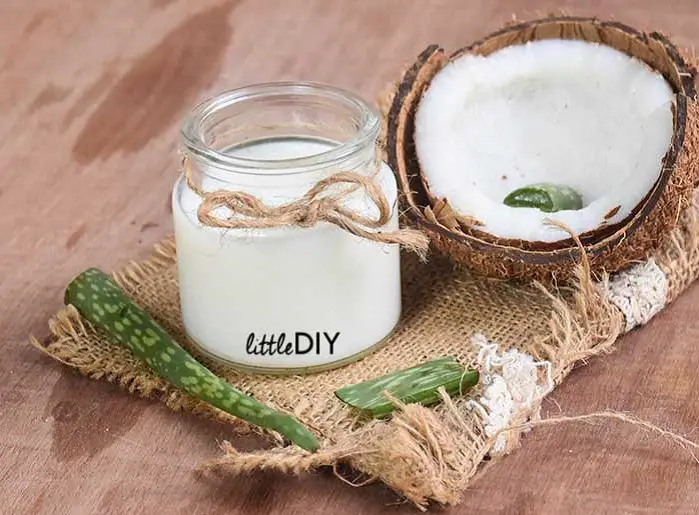 9. COCONUT MILK HAIR THICKENING MASK FROM LITTLE DIY
This brilliant DIY hair mask uses two key ingredients: coconut milk and aloe vera. Coconut milk has hair root strengthening properties, reduces hair fall, and makes hair both denser and thicker. It also adds a healthy shine to your hair.
Aloe vera gel hydrates hair and keeps it moisturized, whilst also making hair super shiny, soft, and frizz-free.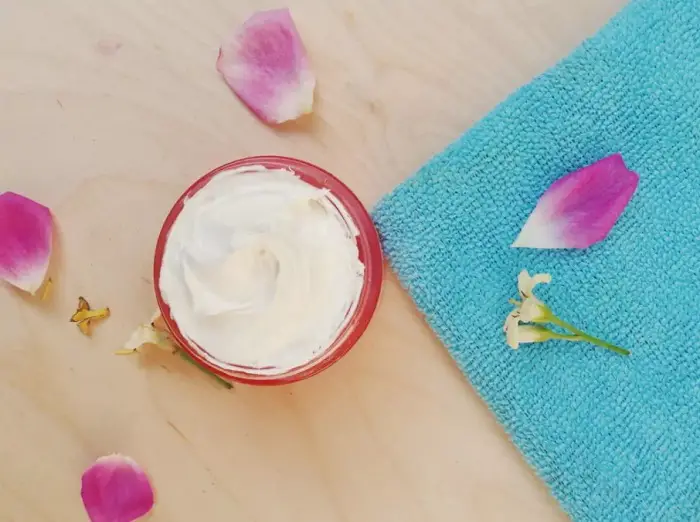 10. DIY SHEA BUTTER HAIR MASK FROM WILD FOR NATURE
You'll love this DIY shea butter hair mask for a variety of reasons. It's easy to make, easy to use, and can be left in overnight or rinsed out after a few hours.
It also has a pleasant fragrance, and most importantly, is deeply nourishing and conditioning for your hair. Along with shea butter, this recipe also uses coconut oil, argan oil, lavender essential oil, and lemongrass essential oil. Sounds divine!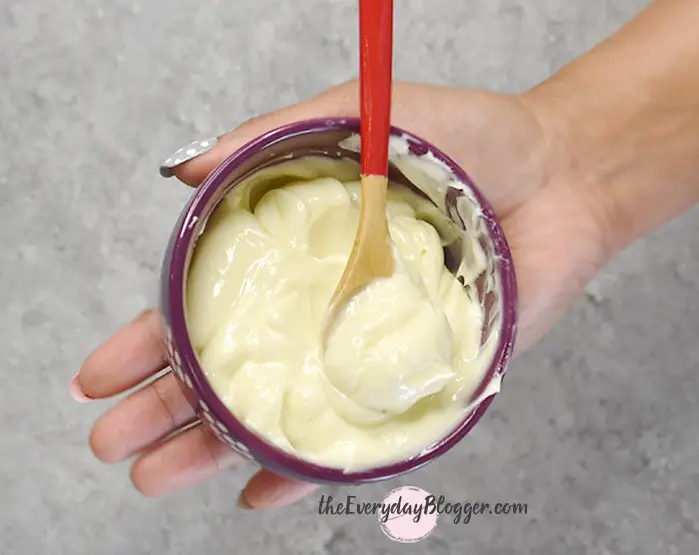 11. MIRACLE HAIR MASK FOR DAMAGED, DRY & FRIZZY HAIR FROM THE EVERYDAY BLOGGER
There's a reason why they call this the "miracle hair mask". It contains butter, milk, olive oil, castor oil, honey, and glycerin.
Butter contains many fatty acids to make your hair healthier, while also smoothing the hair and adding moisture.
Milk contains vitamin D, vitamin E and many different proteins that help make hair shinier, while also repairing damaged hair and making it softer.
Olive oil and castor oil contain antioxidants that can help the scalp and the production of hair. Finally, honey and glycerin are a humectant, which means they attract moisture and prevent loss of moisture content.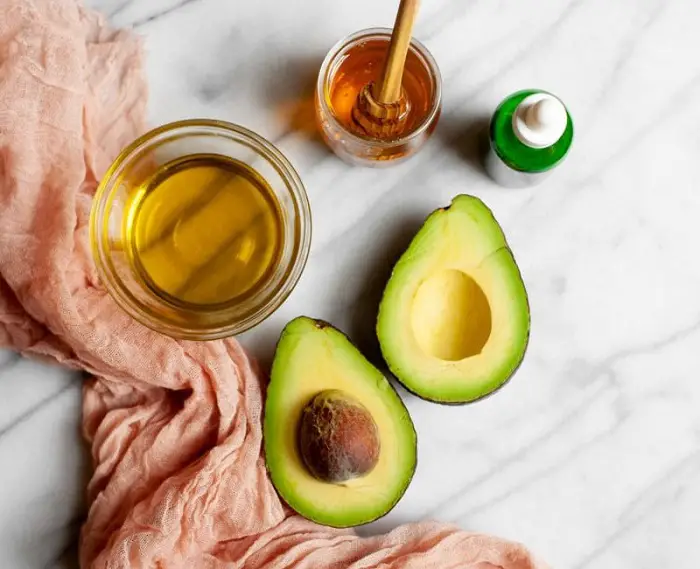 12. WHIPPED AVOCADO, HONEY, AND OLIVE OIL DEEP CONDITIONING HAIR MASK FROM WHOLEFULLY
This rich whipped avocado, honey, and olive oil deep conditioning hair mask is so easy to make and will leave your hair soft, shiny, and smooth!
The key ingredient is avocado, as the same fats and oils in avocado that make them good for your body also make them a great option for helping to repair dry, brittle, or damaged hair.
Other ingredients such as honey and olive oil also work wonders for your tresses.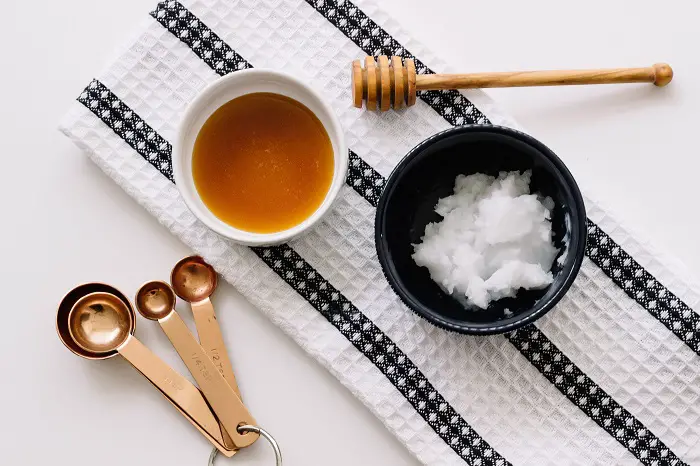 13. HOMEMADE COCONUT OIL & HONEY HAIR MASK FROM HOT BEAUTY HEALTH
This homemade coconut oil and honey hair mask is incredibly easy to make and takes less than 5 minutes to prepare.
It's a must try for those with dry or damaged hair, as it will make your hair soft, shiny, and smooth.
The best part? It will also help your hair to grow too! Incorporate it into your weekly hair care routine and you'll never look back.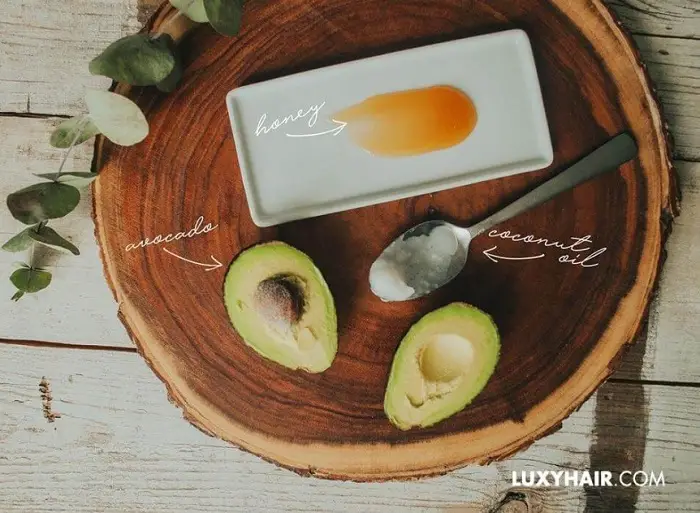 14. COCONUT OIL, AVOCADO, AND HONEY HAIR MASK FOR DAMAGED HAIR FROM LUXY HAIR
Avocado is a natural, healthy fat, which offers nearly 20 different vitamins and minerals including potassium, folate (which repairs damaged cells), Vitamins C and E (which both promote hair growth).
Combine it with two eggs, some honey, and coconut oil, and you've got yourself a nourishing hair mask that can whipped up in no time!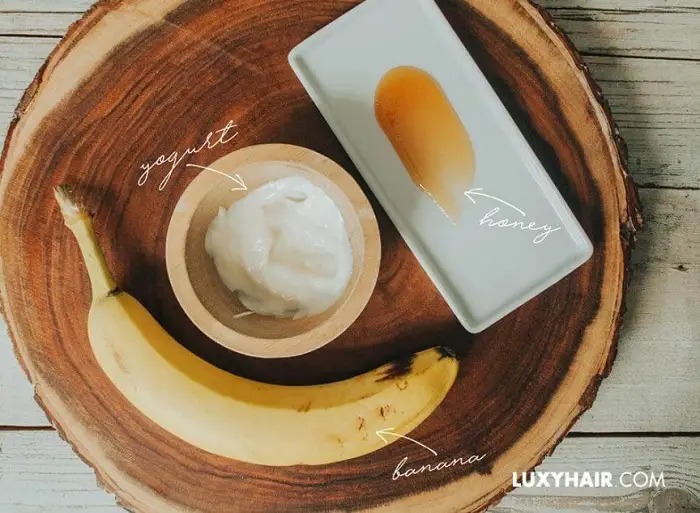 15. BANANA, YOGURT, AND HONEY HAIR MASK FOR FRIZZY HAIR FROM LUXY HAIR
Bananas are secret wonders for hair conditioning because they're full of natural oils, potassium, carbohydrates, and vitamins, all of which help lock in moisture and help eliminate that annoying frizz.
Along with banana, you'll also need yoghurt and honey for this hair mask. It might sound like a smoothie recipe, but these ingredients work to treat dull and damaged hair too.
Protect Your Hair Today With These DIY Hair Mask Recipes
There you have it – our round up of the top 15 DIY hair masks to give you smoother, shinier, and softer locks! Many of these hair mask recipes target different hair issues, whether it be frizz, brittleness, dullness, or thinning.
Why not try the DIY hair mask that works for your particular hair problem, or you can work your way through the list and try them all – the choice is yours!
Remember, while it might seem easy to buy a hair mask from your local shopping mall, these can actually be worse for your hair over time, as many contain harmful chemicals and toxins that strip your hair of its vital nutrients.
Instead, the homemade hair masks we've featured all contain natural ingredients only, including those which you most likely already have in your kitchen pantry!
Which DIY hair mask will you be making this weekend? We'd love to hear from you in the comments section below.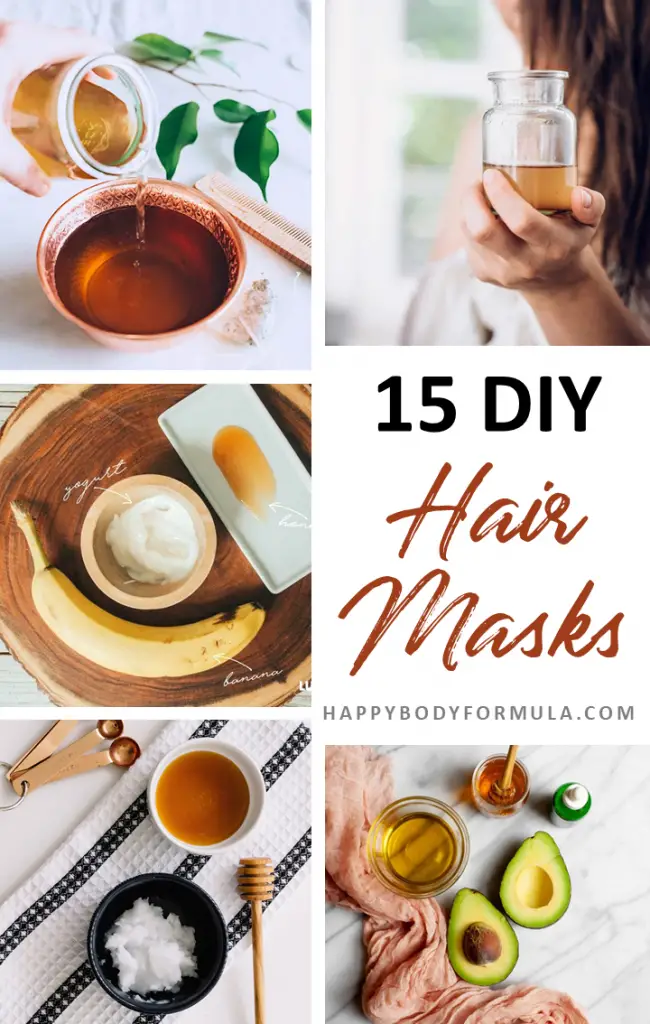 Melanie Clarke is the founder of Whim Online Magazine, an online magazine based in Australia that has a strong focus on whimsical + dreamy photography, as well as art and fashion content.