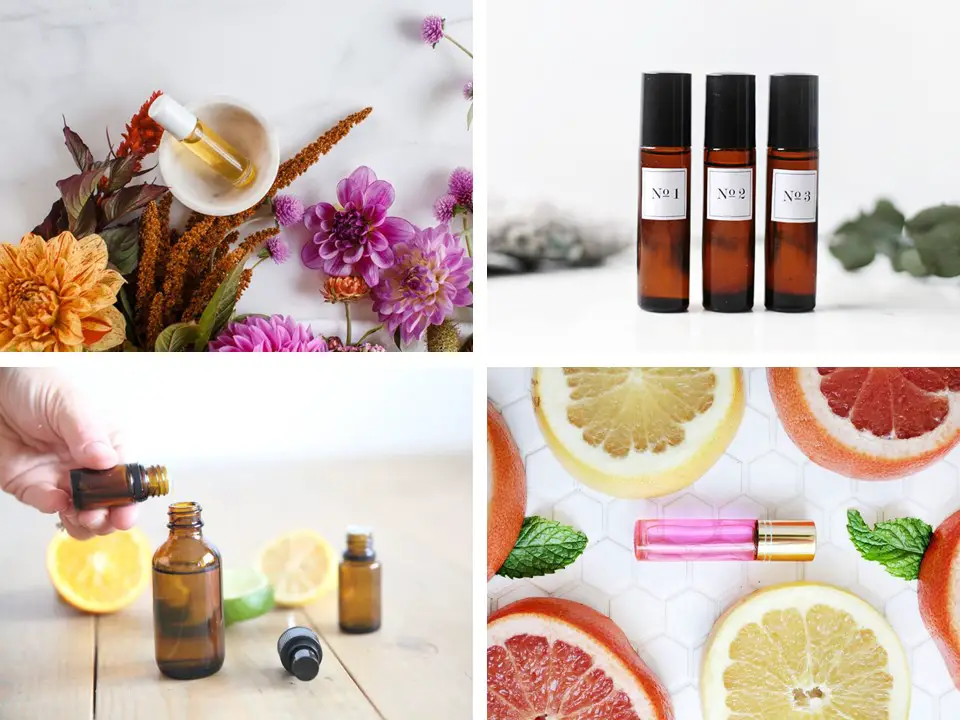 There's no doubt perfumes are one of the finer things in life, but they often come with a pretty hefty price tag.
You'd be forgiven for thinking those sweet aromas come from flower petals and plants too, as a large number of store-bought perfumes actually contain more harm than good – namely in the form of toxins.
Acetone, benzaldehyde, ethanol, methylene chloride…if you struggle to pronounce it, then chances are it's in your favorite scent.
It's time we brought perfume back to its natural roots, instead utilizing the healing power of nature to not only make us smell great, but feel fantastic too.
That's why we've rounded-up a whopping 30+ DIY perfumes for you to try – plus, they'll save you a pretty penny too!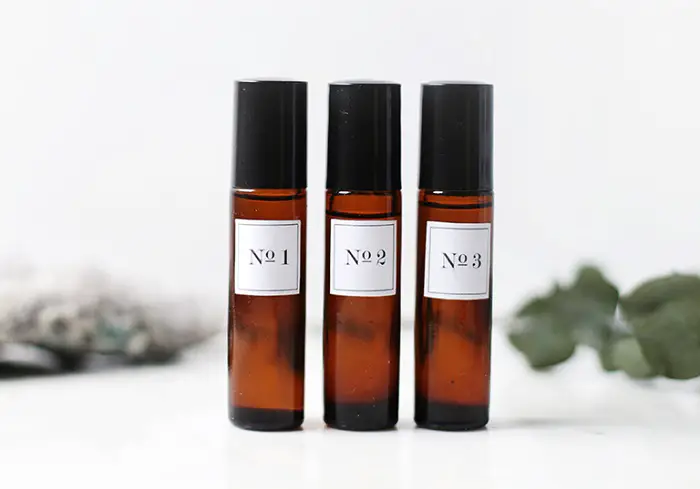 The Merry Thought shares not one, but three different recipes for sweet-smelling perfumes. The key here is to place your mixture in a dark bottle and store it away from sunlight for 4-6 weeks.
This helps the scent to develop and mature, until you're left with an incredible DIY perfume you'll want to take with you everywhere.
2. HOMEMADE JASMIN ALOE PERFUME BODY SPRAY FROM HELLO GLOW
Inspired by the desire for a light summer fragrance, this perfume body spray is gently moisturizing, with an intoxicating scent.
Unlike alcohol, the witch hazel will lock in moisture without drying skin, while aloe vera provides hydration without any greasy residue. It's the perfect scent that looks after your skin too!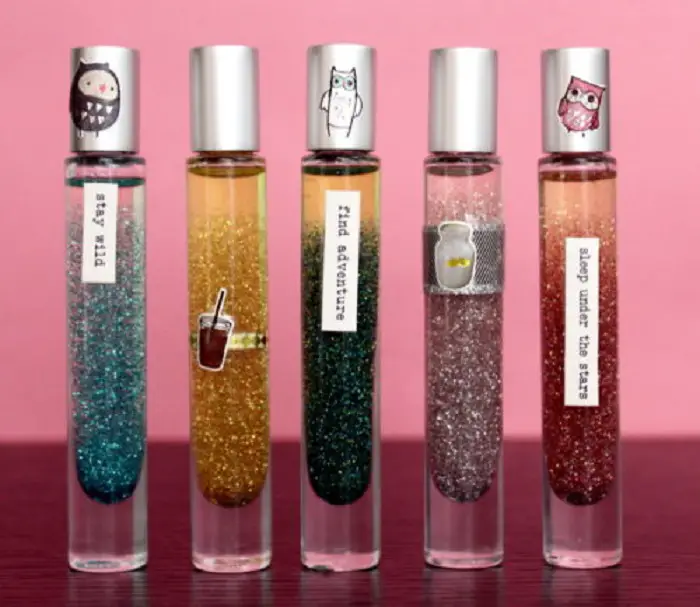 3. DIY GLITTER PERFUME FOR YOUR INNER ROCKSTAR FROM SOAP DELI NEWS
All you need is jojoba or fractionated coconut oil, eco-friendly biodegradable glitter and a fragrance oil of your choice to make this DIY glitter perfume.
It makes the perfect gift for friends, family, and co-workers, plus you can customize it in any color of glitter that you can get your hands on!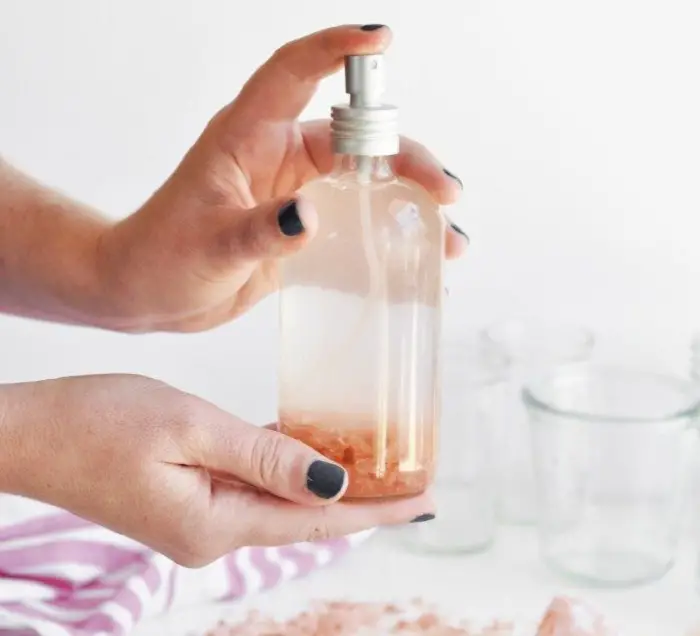 4. HOMEMADE HIMALAYAN SEA SALT BODY SPRAY FROM THE CHIC SITE
You can use this homemade body spray anytime you need a little pick me up and it's perfect for after the gym. The sea salt is rich in essential minerals and helps refresh and nourish your skin.
It simply uses Himalayan salt, vodka, vanilla essential oil, and water. So easy!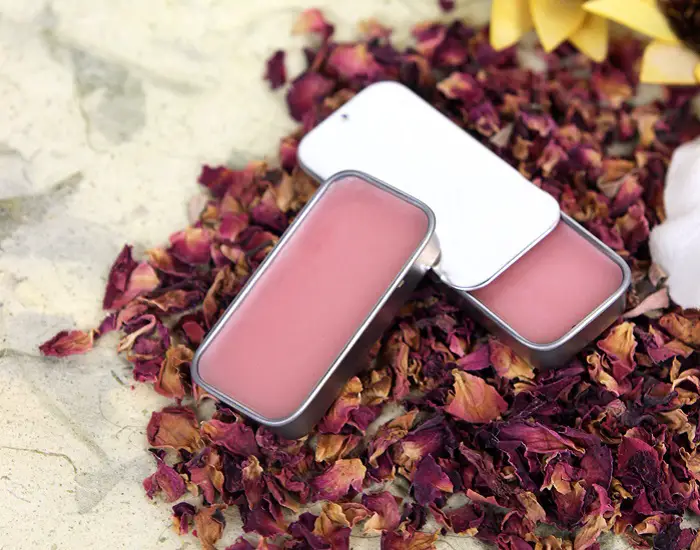 5. HONEYSUCKLE SOLID PERFUME FROM SOAP QUEEN
Solid perfume is convenient for traveling, or for touch ups throughout the day. This DIY Honeysuckle Solid Perfume has notes of tuberose, nectarine, jasmine and of course, honeysuckle, making it a beautiful aroma to adorn your skin with.
Plus, a small amount of Rose Gold Mica adds a hint of color to the perfume!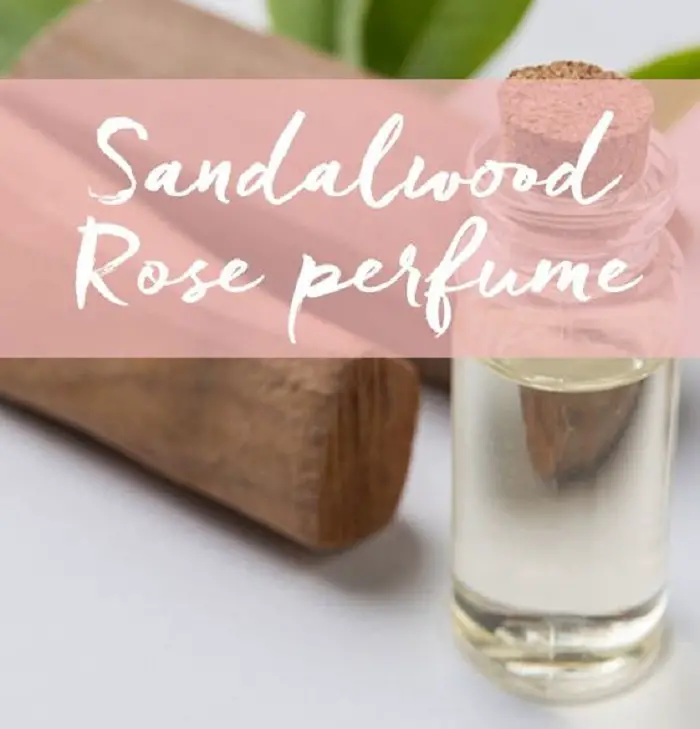 6. SANDALWOOD ROSE ESSENTIAL OIL PERFUME FROM AROMAHEAD
This beautiful perfume blend uses vanilla-infused jojoba, sandalwood essential oil, and rose absolute.
When placed in a small roller bottle, it can easily be stored in your handbag or car, ready to apply on-the-go. Plus, you can print your own pretty labels and give them as gifts to your loved ones.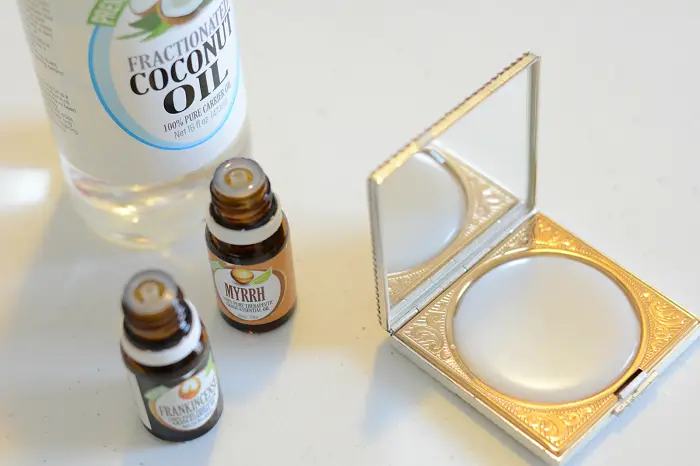 This is a wonderful idea about how you can repurpose old or vintage makeup compacts. You simply empty out the existing powder or makeup, before creating your very own solid perfume blend to fill it with instead.
This DIY uses ingredients such as beeswax pellets, carrier oil, and essential or fragrance oil. How clever!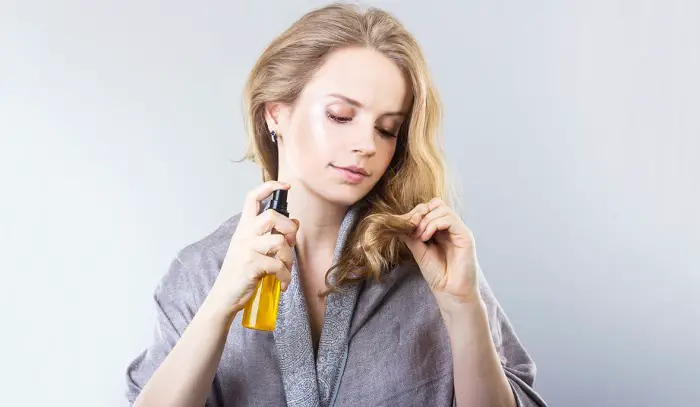 8. DIY HAIR PERFUME FROM DOTERRA
There are plenty of recipes for body spray and perfume, but this wouldn't be complete without a DIY hair perfume!
Make your tresses smell sweet with this blend of rose water, pure vanilla extract, ylang ylang oil, rosemary oil, sandalwood oil, lavender oil, and grapefruit oil. Then, in a fine-mist glass spray bottle, combine all of the ingredients. Shake and spray on your hair as desired!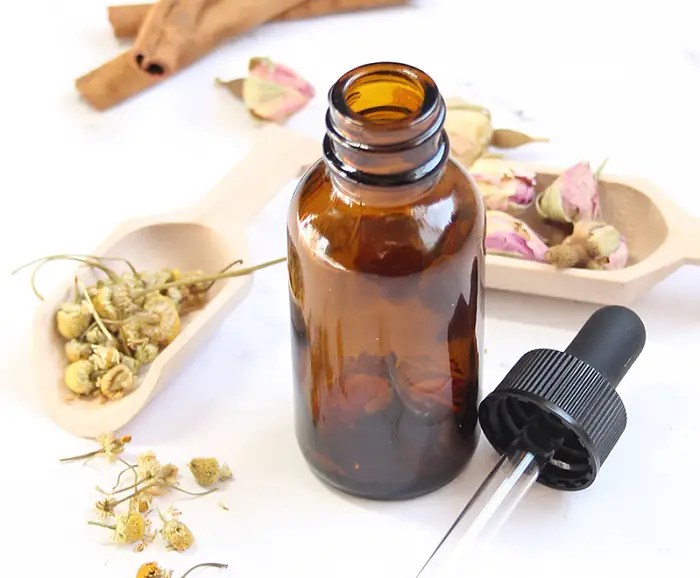 This DIY guide will educate you on how to make perfume with essential oils, herbs, and flowers from your garden.
It also has a handy recipe you can use to make a gorgeous perfume, including chamomile flowers, dried rose buds, vodka, sweet almond oil, cinnamon essential oil, chamomile essential oil, and rose water.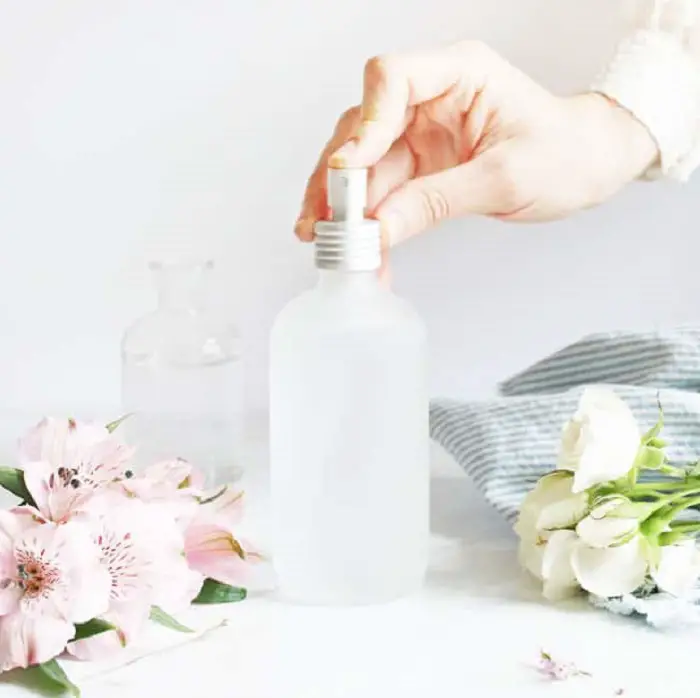 10. FRESH FLOWER PETAL PERFUME FROM HELLO GLOW
This DIY perfume recipe has been designed with Mother's Day in mind, but you can make it any day of the year (and for anyone!).
You simply use a cup of fresh flower petals of your choice, followed by 5 drops of an essential oil of your choosing, vodka, and distilled water. There are some scent recommendations in the tutorial to help you out.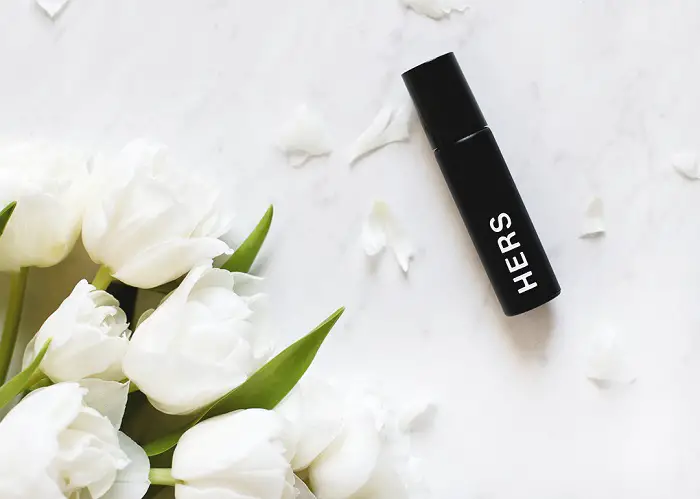 The Merry Thought gives you not one, but three different perfume combinations that you can create yourself for everyday wear.
Placing the concoction in a bottle marked 'Hers' is the perfect way to avoid any accidental perfume swaps with your partner! Simply use more woody, masculine scents and place in a bottle labelled 'His' so no one misses out!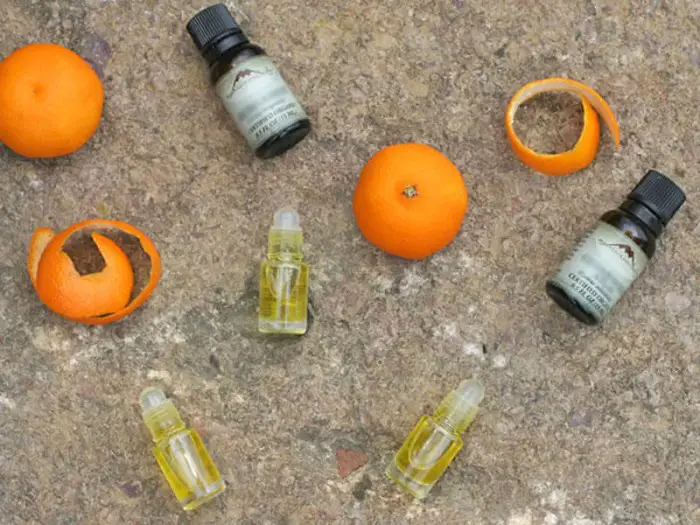 12. DIY FUN FRUITY ESSENTIAL OIL PERFUME ROLL-ON RECIPE FROM PRONOUNCE SKINCARE
Making your own non-toxic perfume is so easy. You just need a few ingredients and a roll-on bottle. This recipe uses citrus inspired ingredients for a perfume that's fun, fruity, and completely uplifting!
Think sweet orange essential oil, mandarin essential oil, neroli essential oil, cedarwood atlas essential oil, and a liquid carrier oil of your choice.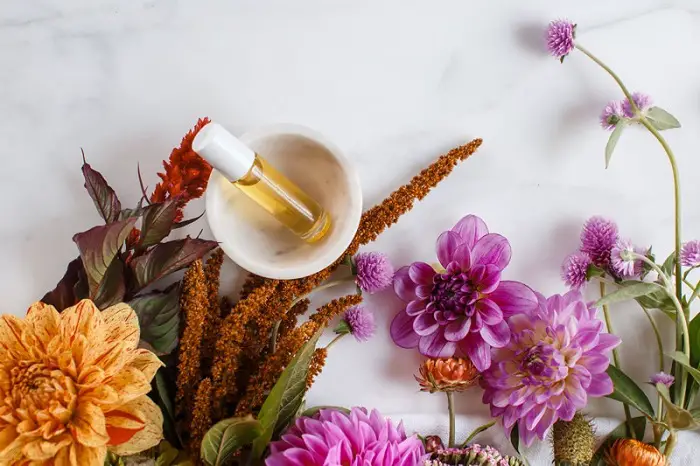 13. HOW TO MAKE YOUR OWN PERFUME WITH ESSENTIAL OILS FROM ASCENSION KITCHEN
This DIY tutorial gives you the ultimate lowdown on how to make your own perfume using essential oils.
It not only recommends some combinations based on the scent you're after (i.e. woody, floral, citrus, etc.), but also thoroughly explains oil synergies, top, middle, and base notes, how to blend, and so much more. This guide is not to be missed!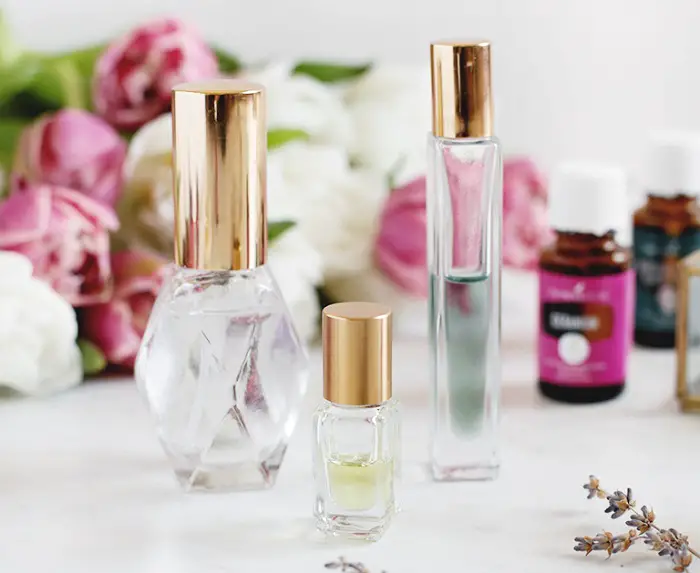 Wondering how you can achieve that same dreamy shade of blue perfume? This tutorial shares the exact concoction with you, including valor (which is solely responsible for the blue hue), bergamot, frankincense, sacred mountain, and joy.
Then, add essential oils to your bottle. Top with fractionated coconut oil if it's in a roller bottle or with witch hazel if it's in a spray bottle. Voila!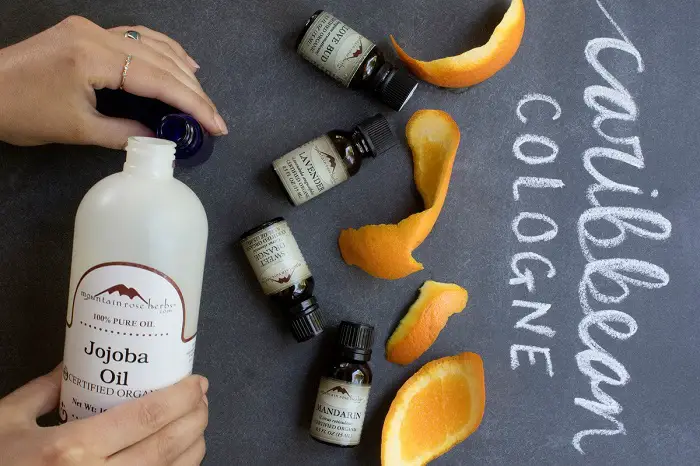 15. DIY CARIBBEAN COLOGNE ESSENTIAL OIL ROLL-ON FROM MOUNTAIN ROSE HERBS
Have you ever wanted to make your own Caribbean inspired cologne? This one is a complex and spicy-sweet blend consisting of essential oils such as lavender, mandarin, sweet orange, and clove bud, as well as jojoba oil to serve as a carrier.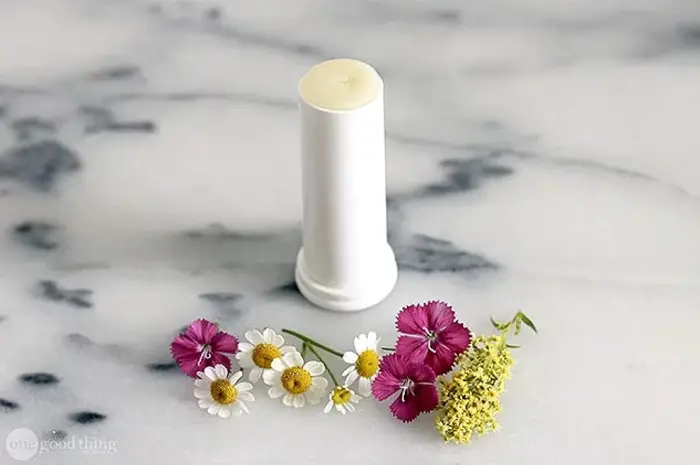 Instead of a spray, this perfume is solid, like lip balm, so it's just as easy to apply. You simply swipe it on your wrists and/or neck! 
It also contains natural, identifiable ingredients that you can feel good about putting on your body, such as sweet almond oil, grapeseed oil, beeswax pastilles, vitamin E oil, and essential oils of your choosing.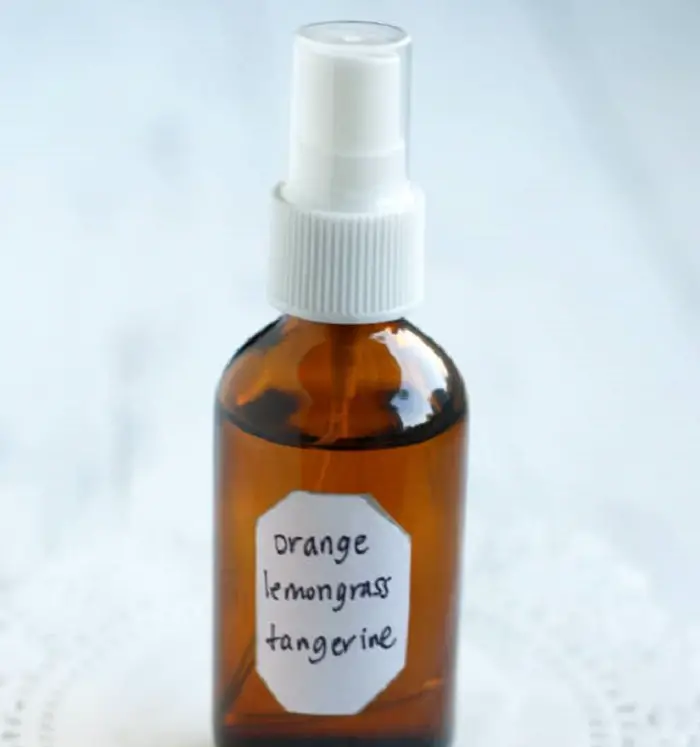 17. ESSENTIAL OIL PERFUME FROM THE PRETTY BEE
This DIY perfume blend uses a mixture of sweet almond oil, vodka, vitamin E oil, distilled water, and other essential oils to not only make you smell sweeter, but also lift your mood – particularly during the colder weather.
You then sit it aside out of the light to let the scent mature. This can occur in 2 days or 6 weeks' time, depending on your preferences.
18. GRAPEFRUIT + PEPPERMINT PERFUME DIY FROM A BEAUTIFUL MESS
Have you ever smelled the combination of grapefruit and peppermint before? It's divine! This DIY perfume uses the two amazing scents, along with ingredients such as vanilla essential oil, and organic vodka or gin.
There's also an alternative version that uses jojoba oil and fractionated coconut oil for those who prefer an oil to an alcoholic base.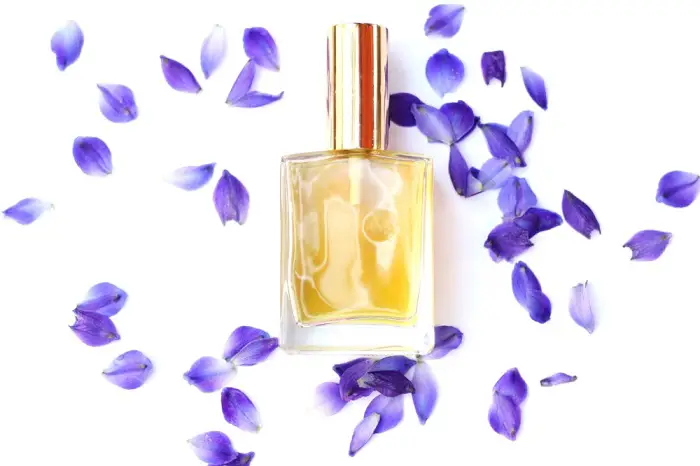 19. A LONG LASTING, DIY VETIVER BASED PERFUME RECIPE FROM COLOR YOUR HEALTH
Vetiver is a relaxing and grounding scent, and in this recipe,  it is combined with the comforting smell of heart-warming and peaceful patchouli, as well as stress-relieving lavender.
Other tones include orange, lime, rose, and ginger. You then bring it altogether with alcohol and distilled water.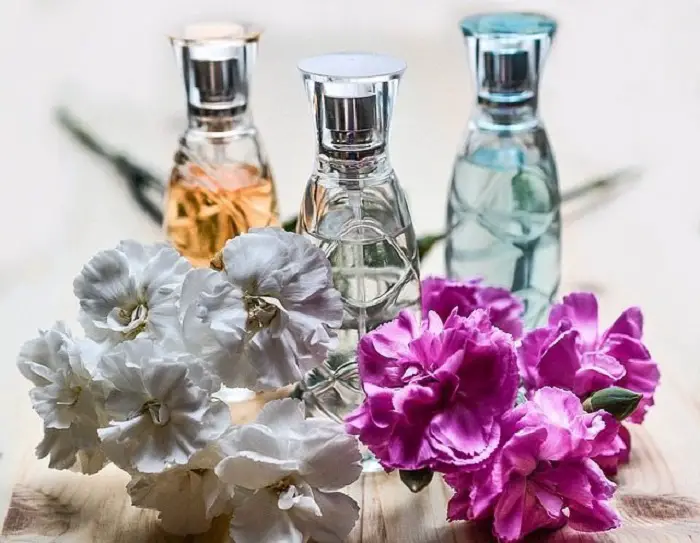 Patchouli is well-known for its deep, earthy and musky fragrance, but did you know it helps reduce tension, insomnia, and anxiety while uplifting the mind?
It also helps alleviate particular skin conditions, including acne-prone skin types, eczema, inflammation, and cracked, chapped irritated skin, making it the perfect product to put in a perfume!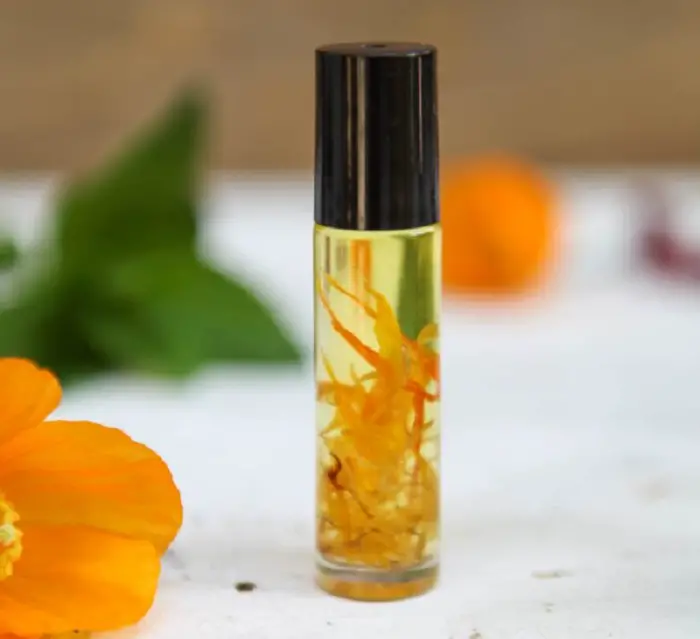 21. BOTANICAL PERFUME RECIPE FROM GARDEN THERAPY
This DIY perfume recipe runs you through four amazing combinations of scents: patchouli and bergamot, geranium, ylang ylang, and lavender, frankincense, jasmine, and orange, and cedarwood, lavender, and tangerine.
Then, you simply choose a carrier oil, such as fractionated coconut oil, grapeseed oil, sweet almond oil, or jojoba oil, and you've got yourself your very own perfume!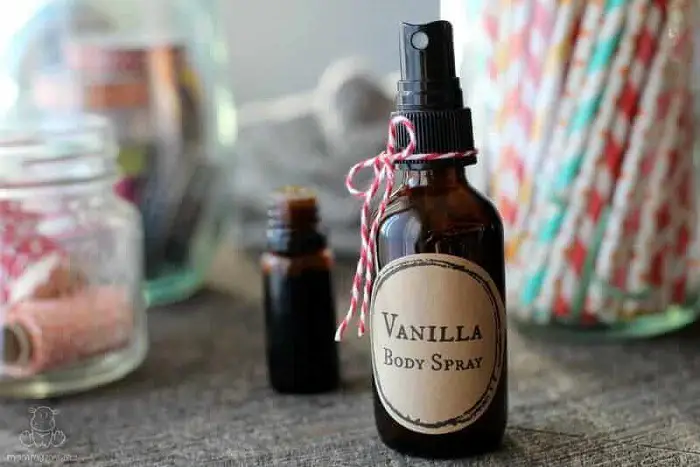 22. VANILLA BODY SPRAY RECIPE (3 WAYS) FROM MOMMYPOTAMUS
This vanilla body spray recipe has three different variations – one that blends vanilla with the sweet, tropical aroma of ylang ylang, another that contains a hint of sweet orange, and one that incorporates the rich aroma of coffee.
To make, you simply mix all the ingredients and pour them into a glass spray bottle. Then, store in a cool, dark cabinet.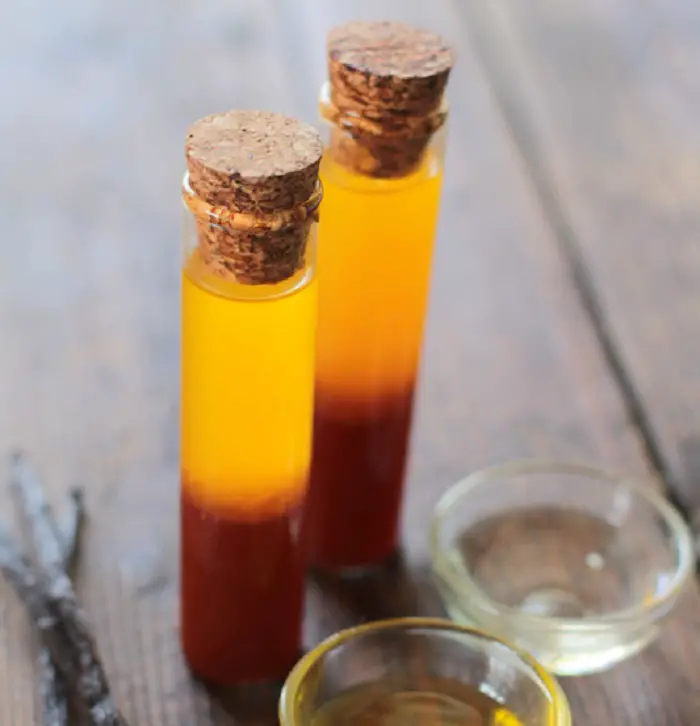 23. HOMEMADE PERFUMED VANILLA OIL FROM JILLIAN IN ITALY
All you need to make this beautiful smelling perfume is vanilla beans, vodka and jojoba oil. The finished product has a really lovely deep vanilla scent that actually lasts for quite a long time, plus you can use it as a body perfume, room freshener and bath oil.
That's three-in-one! The hardest part is having to wait the 4-6 weeks for it to mature before you can use it.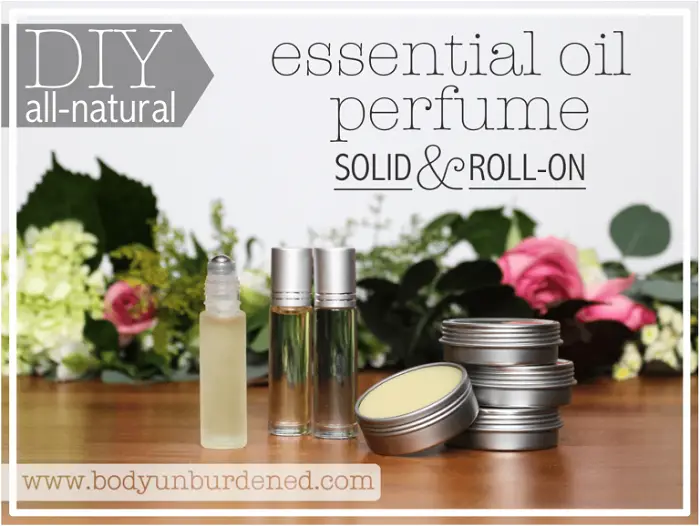 24. DIY ALL-NATURAL ESSENTIAL OIL PERFUME FROM BODY UNBURDENED
This easy guide will educate you in everything you need to know about making your own perfume using essential oils.
It uses two gorgeous scent pairings as examples, including lime, orange, cypress, and cedarwood, as well as lemon, grapefruit, ylang ylang, and vetiver. You'll then want to combine these with beeswax pastilles and refined coconut oil to bring it all together!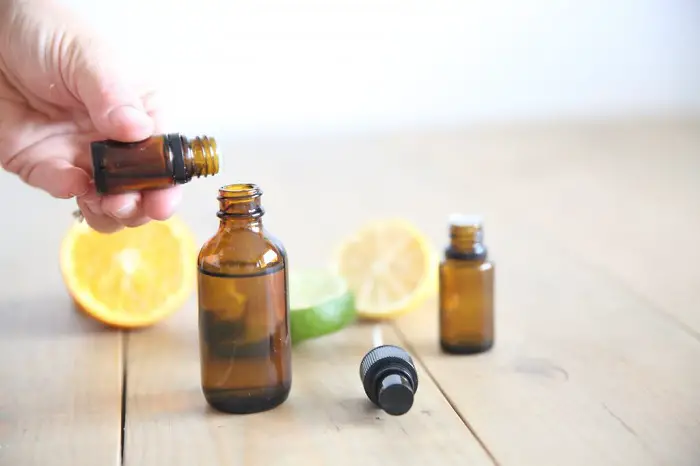 25. DIY WOMEN'S PERFUME FROM OUR OILY HOUSE
Using essential oils for perfume is great, because not only are you smelling nice, but your body is also benefiting from the therapeutic benefits.
They can be used for assisting the mood, promoting natural energy, boosting the immune system, or helping with skin imperfections. This recipe uses a combination of juniper berry, lemon, peppermint, cardamom, and rosemary. Divine!
26. DIY PERFUME FEATURING YOUR FAVORITE ESSENTIAL OILS FROM POPSUGAR
This DIY perfume doesn't just smell amazing, but it looks amazing too! The video tutorial will run you through how you can create your own version using dried rose buds, fractionated coconut oil, rose essential oil, jasmine essential oil, and frankincense essential oil. So easy!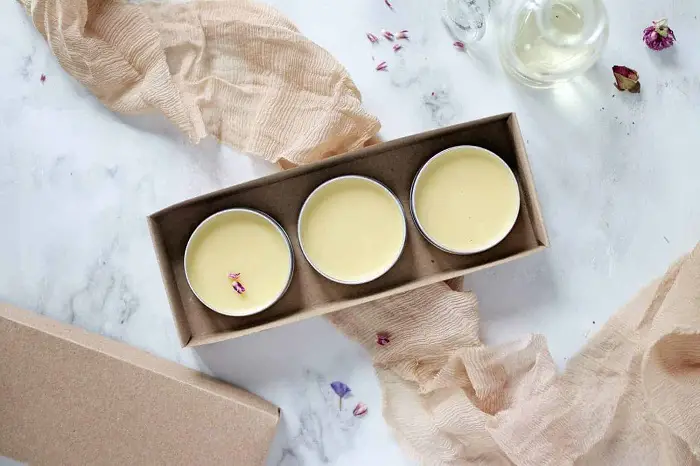 27. DIY SOLID PERFUME TRIO FROM HELLO GLOW
One of the best things about essential oil perfume is that it's not strong or overbearing like commercial perfumes. It's subtle and has aromatherapy benefits too!
To make your own solid perfume, first combine a neutral-smelling oil (like almond or grapeseed) with beeswax pastilles, then slowly add your essential oils until you have a scent you love.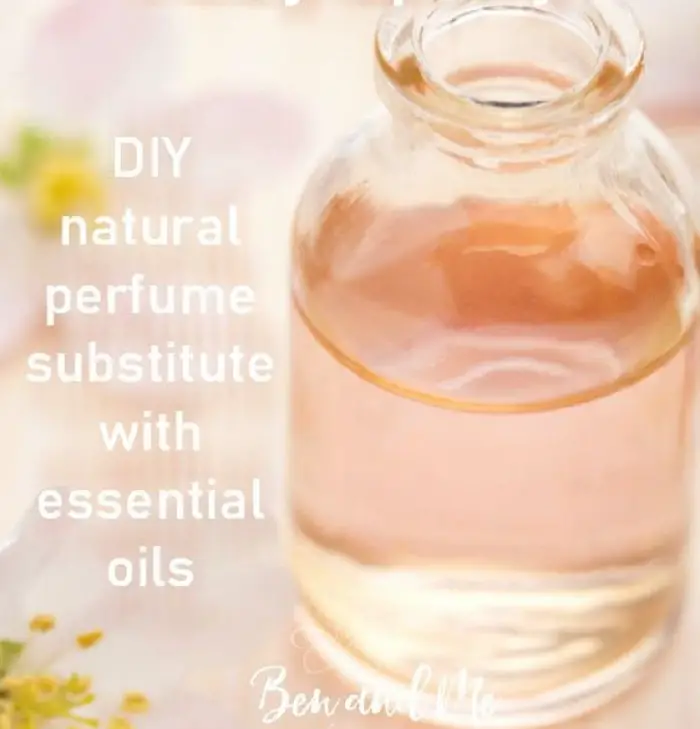 28. SPRING FLOWERS ESSENTIAL OIL BLEND FOR DIFFUSER OR BODY SPRAY FROM BEN AND ME
The great thing about this DIY is you can either use the combination as a perfume or place it in your diffuser to spread the scent around your home.
This recipe uses lavender, ylang ylang, German chamomile, and sweet orange for a powerfully floral blend with balancing citrus tones.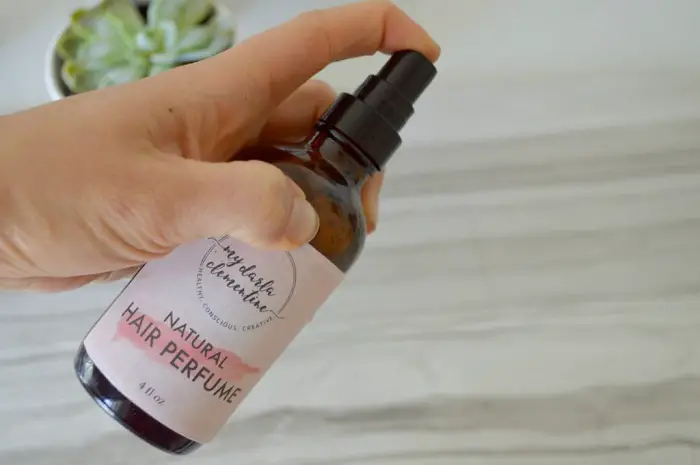 29. HOMEMADE HAIR PERFUME WITH ESSENTIAL OILS FROM RUBIES AND RADISHES
This recipe for hair perfume will have you loving how easy and simple it is to make! Spritzing a natural hair perfume is a great way to freshen up unwashed hair or to add a lovely boost to freshly cleaned locks.
This recipe uses essential oils of your choice, carrier ingredients such as vodka, witch hazel, aloe vera gel, or jojoba oil, and either distilled water or rose water.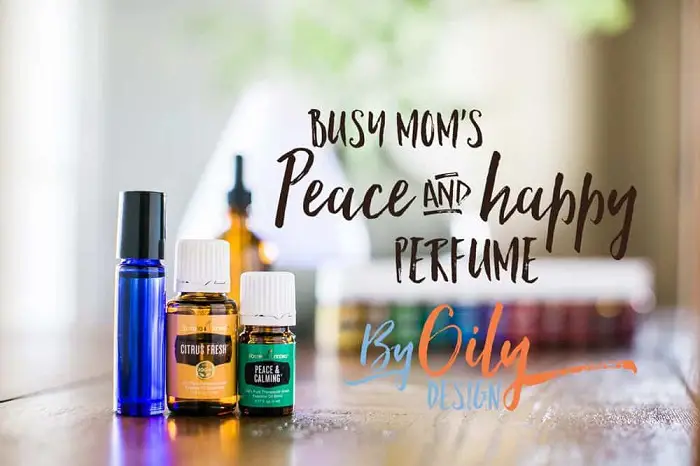 30. BUSY MOM'S PEACE AND HAPPINESS PERFUME FROM BY OILY DESIGN
Creating a DIY perfume that's good for your mind, body, and spirit is now easier than ever. This quick and easy recipe uses Citrus Fresh YL essential oil and Peace and Calming YL essential oil with fractionated coconut oil.
You then put it all in a roller bottle and voila! You've got your very own peace and happiness inducing scent.
Which Homemade Perfume Will You Make?
There you have it – 30 DIY perfumes using natural ingredients such as essential oils. Not only are these perfume recipes very quick and easy to make, but they'll save your body from toxins and save your purse a small fortune in the long run!
These DIY perfumes also make wonderful gifts for loved ones, so if you're a little stuck for inspiration next birthday or Christmas, why not make a batch? Your friends and family will be super grateful!
Now it's over to you: which DIY perfumes will you be creating? What scents (or combination of scents) are your favorite?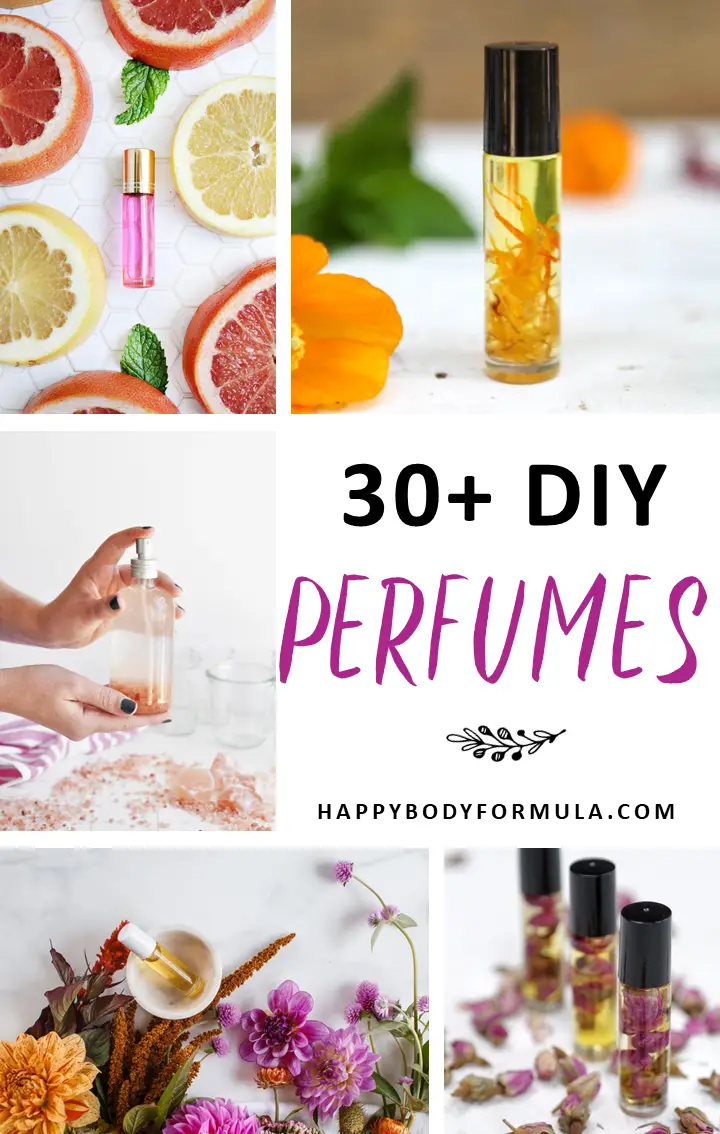 Melanie Clarke is the founder of Whim Online Magazine, an online magazine based in Australia that has a strong focus on whimsical + dreamy photography, as well as art and fashion content.